Michael Kittrell, also known as Claire Kittrell, Michael Copper or by his username CopperCab, is an American television and internet personality who is best known for his work in the REELZ reality series Hollywood Hillbillies as well as for his YouTube video "GINGERS DO HAVE SOULS!!"
The Origin Story
On October 30th of 1992, Michael Tyler Kittrell was born in Grayson, Georgia, to William Roy and Elecia Lynn (Peters) Kittrell.
Michael's father was an addict and left him and his mother very early on.
When Michael was just 12, his mother passed away.
After struggling with her weight all her life, she received gastric lap band surgery.
Her recovery from the surgery ignited a strong addiction to alcohol, which she never beat. Michael's mother left the house one evening, and she never came back.
Later, the family discovered she had been hit and killed by a car.
Michael has since been raised by his grandmother, Mema. Michael attended Grayson High School.
Michael's career all started on January 14th of 2010, when he was just 17 years old. Michael, a young man with a pale complexion and bright orange hair, posted a video on YouTube titled "GINGERS DO HAVE SOULS!!."
In this video, his brow furrowed, he rants and raves about how the animated show South Park's negative portrayal of ginger people caused him to endure severe bullying in real life.
The video went viral overnight!
A little while later, after posting a handful of rant-style videos to his YouTube account "CopperCab," Michael posts a video titled "DEAR SOUTHPARK.."
Apparently, after his initial "GINGERS DO HAVE SOULS!!" video, the animated show created an episode depicting a parody character blatantly mocking Michael's angry, red-haired demeanor.
In "DEAR SOUTHPARK..", Michael demands the show to stop portraying redheads in a negative light.
Michael's channel continued to grow as he kept posting videos as "the angry ginger" (which he hates to be called). South Park has released several episodes involving their own angry ginger character.
Michael's channel evolved into quite the community! He has now somewhat renowned for being one of the biggest internet trolls of all time.
Michael even produced some music throughout his stardom.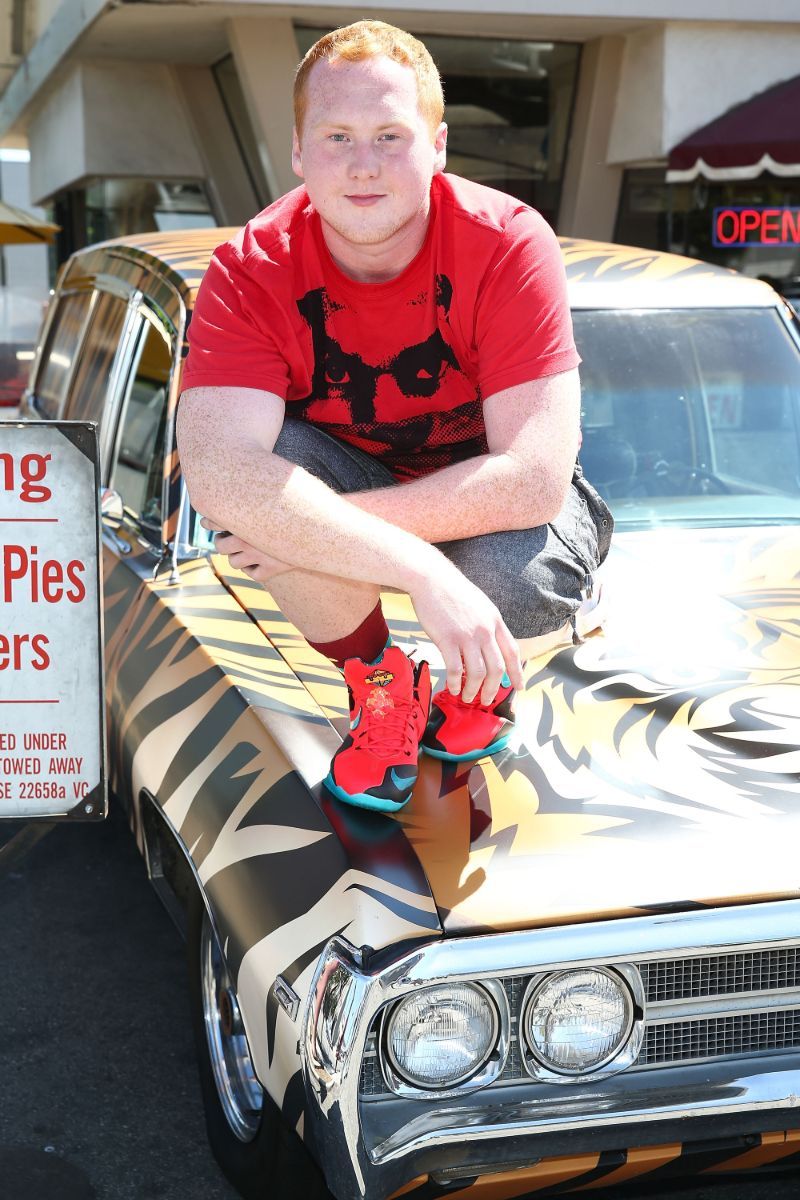 His 2014 debut song was titled "Gingerbread" and was funded by Knockout Entertainment (Ray J's record label). The song was featured on TmZ and currently has millions of listens/views.
At one point, Michael was the leading choice to be the star of an Ed Sheeran music video for the song "Lego House."
Alas, Rupert Grint of the Harry Potter world was cast. Ed said this about the situation, "We tried to get CopperCab in it, but he's a bit too angry at the moment."
Claire Kittrell
In August 2016, he came out as a transgender woman under the name Claire Kittrell, and tweeted that she has been undergoing hormone replacement therapy to transition.
In the video tagged as #TransPride, Kittrell explains that he's no longer going to hide, even though he knows a lot of fans will think he's joking or make fun of him.
"It may seem cliché, but Caitlyn Jenner helped me out a lot. I know that she gets a lot of flack because she is a lady of means."
Kittrell later added:
"She has a lot of money and not every trans person can look like her because she's able to afford surgery."
Some followers said that he is just trying to go viral again on YouTube, however, since the video was uploaded, he has changed his profile photo to show his new identity.
Additionally, Kittrell has said that he's had overall "overwhelming support."
On November 14, 2016, he wrote on his Twitter account that if he ever has a daughter, he is going to name her Max.
In October 2018, Michael sparked concern among fans after he was mysteriously hospitalized.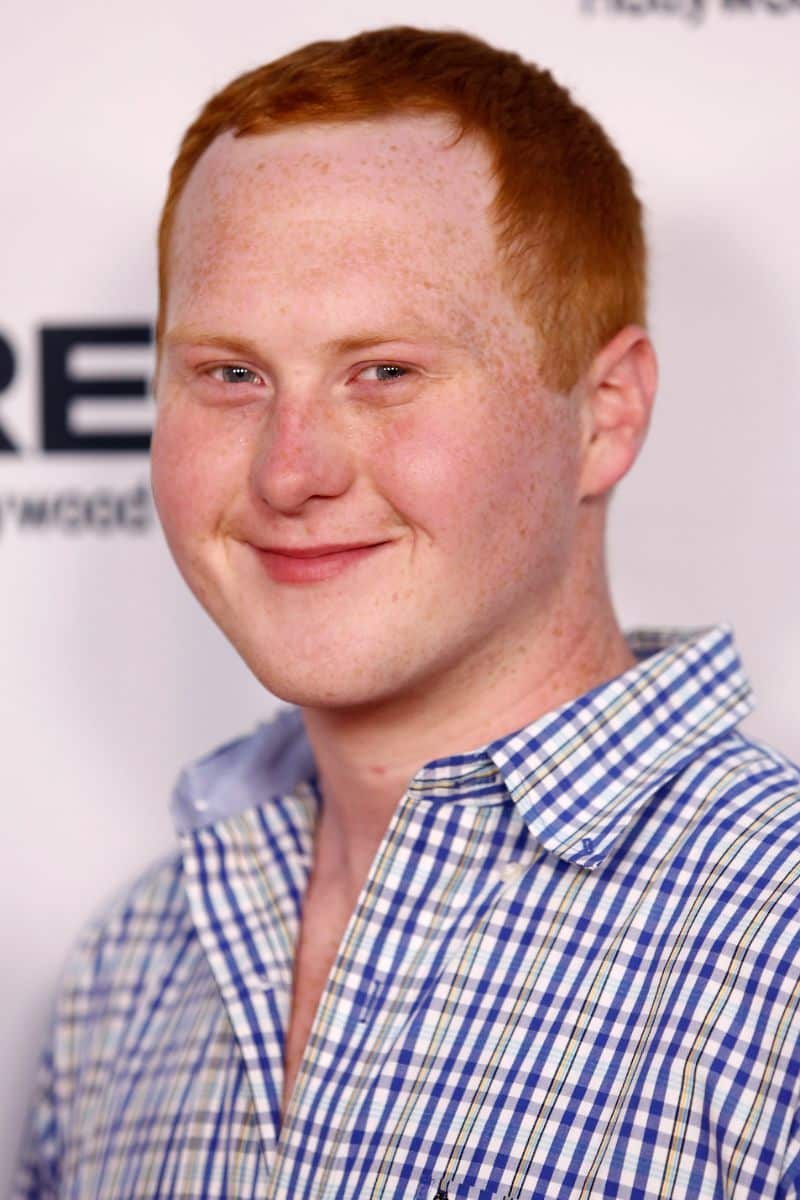 On Oct. 9, Kittrell's sister Aubrey offered her first update on what is going on with the internet star. She wrote:
"Hey I just wanted to fill you guys in a little more on what's going on, Michael's in the hospital and I'm not sure on his condition at the moment."
Fortunately, in one of the most recent updates, Kittrell simply tweeted he was "ok."
On October 23, 2018, he started a GoFundMe campaign to repair his MacBook Pro.
READ MORE: Bethany Watson Net Worth
Parents
It is currently unknown who Kittrell's parents are, nevertheless, he has rarely mentioned them.
Trivia
He has a deep hatred for South Park due to the creators criticizing and making fun of people, especially redheads, their famous "Angry Ginger." Michael has been featured in several episodes of South Park.
His most popular video is "GINGERS DO HAVE SOULS!!" in which he was 17 years old.
Kittrell is a hardcore RuneScape fan and has played the game since March 2001.
One of his traits is whenever he spits on the camera lens when screaming, he sometimes puts the camera down and wipes the lens with his shirt.
Michael created a channel for his grandmother, where he would produce videos of her sitting in a rocking chair on the front porch of their house in Grayson, GA.
On July 12, 2017, Kittrell wrote on Twitter that ever since he was a child, he wanted to be a gynecologist.
Kittrell said he is proud of his hair and being a "ginger."
READ MORE: Who is Ken Roczen's wife?
Quotes
"If I go out dressing, I feel terribly awkward because I'm growing facial hair because I'm trying to teach myself to let go. I'm getting out of the mindset that it is not about my appearance but how I feel."
"I hadn't made a video in like six or seven months, I had let everything die down on my Youtube Channel, and I was trying to get away from the Internet because there was so much negativity."
"I went from an angry kid bullied at school by a handful to a kid being laughed at by millions across the world. What's a few more people staring at me on the street gonna really do?"
READ MORE: Matt Farah Net Worth
Michael Kittrell – Net Worth
Kittrell earns most of his income from starring in reality series, sponsors, and advertisements on his YouTube channels.
In the present day, all his channels have over 130 million views, which means about $260.000.
Keeping this in mind, Michael Kittrell has an estimated net worth of $400,000.
READ THIS NEXT: Who is Amanda Hackey?