Kirbyjon Caldwell was the senior pastor of Windsor Village United Methodist Church.
Biography
He was born in 1953 in Houston.
Caldwell's family lived in the Kashmere Gardens neighborhood of Houston.
Kirbyjon's mother was a high-school guidance counselor, while his father was a tailor.
He graduated from Kashmere High School.
In 1975, Kirbyjon earned a B.A. in economics from Carleton College.
In 1977, he received an M.B.A. degree from the Wharton School of Business. Later, Kirbyjon worked as an investment banker at First Boston in NYC.
In 1981, he earned his master's degree in divinity from the Perkins School of Theology at Southern Methodist University.
Windsor Village United Methodist Church
In 1982, he became pastor at Windsor Village United Methodist Church in Houston. At the time, Windsor Village UMC had 25 members.
Currently, it is one of the largest Protestant churches in the United States. In 2017, Windsor Village United Methodist Church of Houston had over 18,000 members.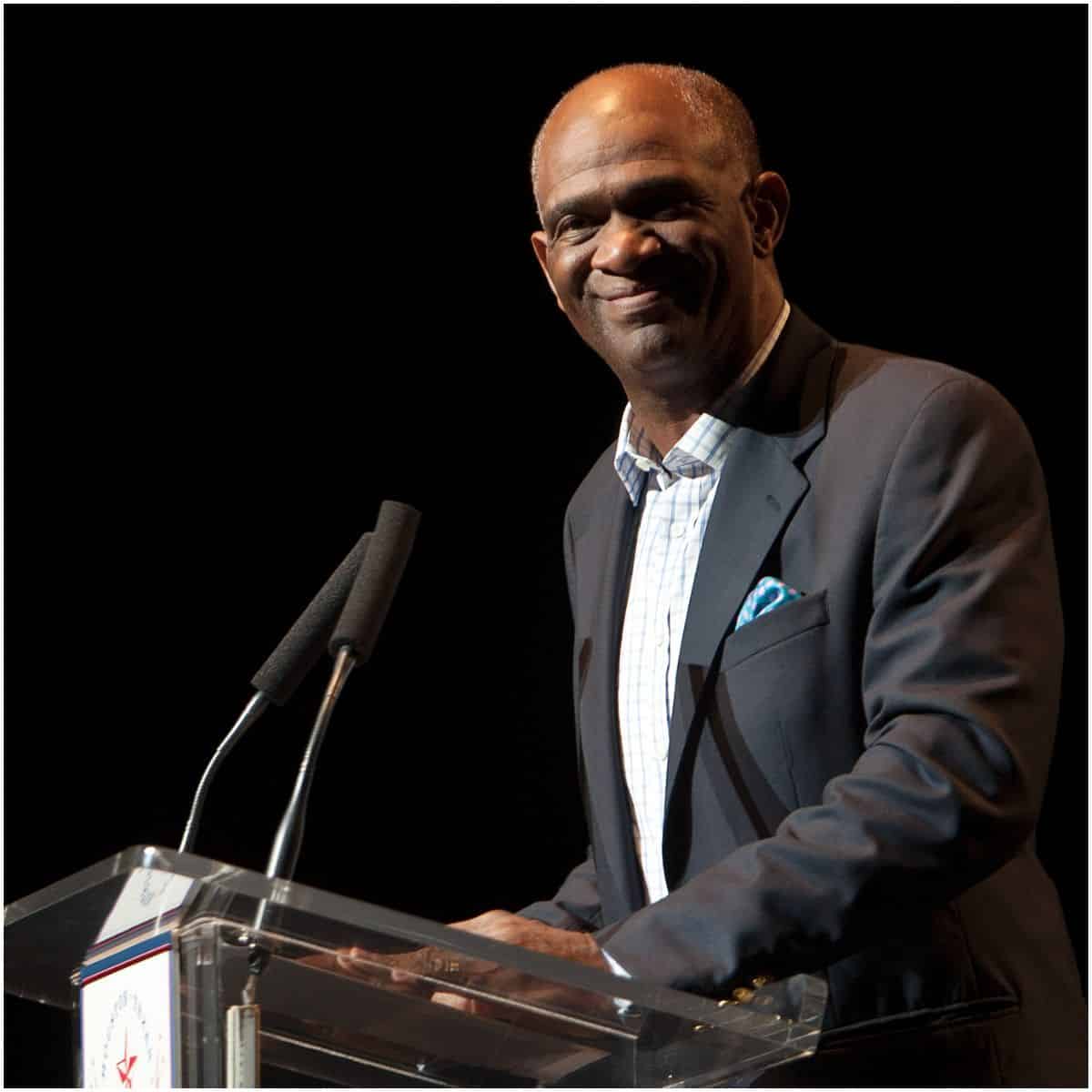 As a pastor, Caldwell has implemented numerous economic, social, and spiritual projects in the community.
In 1999, he published his first book, titled – "The Gospel of Good Success: A Road Map to Spiritual, Emotional, and Financial Wholeness." The book was co-authored with Mark Seal.
In 2001, Kirbyjon offered the benediction at George W. Bush's 2001 inauguration as the 43rd President of the United States.
Also in 2001, he released his second book, entitled – "Entrepreneurial Faith: Launching Bold Initiatives to Expand God's Kingdom."
He endorsed Barack Obama in the 2008 Democratic primary campaign.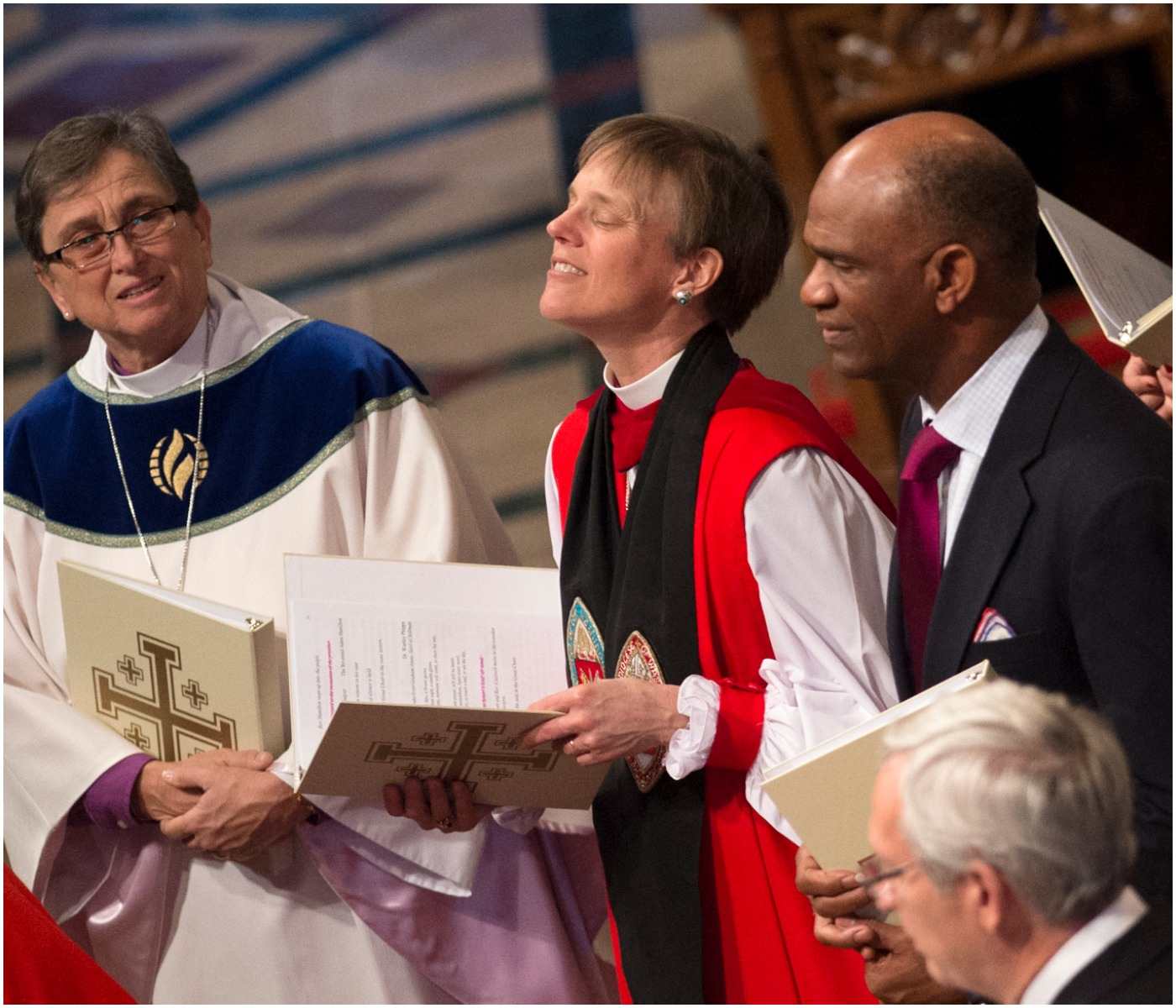 Kirbyjon officiated the wedding of Henry Hager and Jenna Bush in Crawford on May 10, 2008.
In March 2018, Caldwell and Gregory Allen Smith (the founder of the Greg Smith Financial Group in Louisiana) were accused by federal prosecutors of defrauding 29 investors of $3.4 million through worthless bonds between 2013 and 2014.
The bonds were issued by the Republic of China. They are now worthless since Chinese leader Mao Zedong declared the creation of the People's Republic of China (PRC) on October 1, 1949.
The Department of Justice said that these bonds "are not recognized by China's current government and have no investment value."
Caldwell and Gregory Alan Smith face 13 counts of money laundering, wire fraud, and conspiracy.
Kirbyjon told his churchgoers: "From my mouth to your ears, I am not guilty."
"The one thing that disturbs me most is that I took advantage of people," Caldwell also said. He added: "I've spent 38 years helping people."
"We have faith that the judicial process will find the truth," said Scott J. Jones, United Methodist bishop, after Caldwell's indictment.
Caldwell has pleaded guilty to fraud charges on March 17, 2020.
The US attorney David C. Joseph stated: "These defendants used their positions as religious leaders and investment advisers to defraud Louisiana residents – many of whom are elderly and retired."
Under the terms of his plea agreement, Kirbyjon has agreed to pay the remaining balance (about $1 million) before sentencing. In addition, he must pay a fine of up to $250,000 and faces between 5 and seven years in prison.
Caldwell told ABC News: "Everyone who's asked for their money back to date has received their money back."
The plea statement Kirbyjon signed says he did not realize at the outset that the bond transactions were illegitimate. "I've got evidence that the bonds are legitimate," Caldwell said.
The judge set his sentencing for July 22, 2020.
In January 2021, he was sentenced to six years in prison, followed by one year of supervised release. He was ordered to report to the Bureau of Prisons on June 22, 2021.
Wife
He was married to Patrice Johnson until 1989, when she died in a plane crash in Ethiopia.
Currently, Kirbyjon Caldwell is married to Suzette Turner, an Associate Pastor of Windsor Village United Methodist Church in Houston. She also chairs the Kingdom Builders' Prayer Institute.
READ MORE: Who is Quincy Harris' wife?
Children
He has three children named Alexander, Nia, and Turner.
Quotes
"You cannot project or predict what will happen in your life based on what has happened in the past."
"As the children of God, we cannot stop praying for our families, communities, cities, and nation."
"It is impossible to please God without faith."
"Always remember that you are more than a conqueror through Christ Jesus."
"The need in our community is immense, but if we work together, we can meet the need."
"When you call on the Name of the Lord, you let God know that you need Him."
READ MORE: Andrew Wilkow Net Worth
Trivia
In 2012, Caldwell and his wife bought the Farnham Park property for $2.9 million. The property was previously owned by Tina Knowles — the mother of Beyoncé, who purchased the property for her mother in 2004. The pastor listed the house in 2015.
He has an important role in the creation of the White House Office of Faith-Based and Community Initiatives.
Kirbyjon Caldwell – Net Worth & Salary
Caldwell earned most of his wealth from serving as the senior pastor of Windsor Village United Methodist Church and selling his books. Caldwell's salary as a pastor was not disclosed to the public.
Therefore, Kirbyjon Caldwell has an estimated net worth of $7 million.
READ THIS NEXT: Who is Mark Mobius?