Mike Holmes Jr. is a television host, carpenter, and professional contractor who gained fame on the hit show "Holmes on Homes."
Biography
He was born on July 25, 1989, in Toronto, Canada.
His father is Mike Holmes, a Canadian builder/contractor, who started The Holmes Foundation in 2006.
Mike has two siblings, Amanda and Sherry Holmes.
Growing up, he wanted to be a firefighter.
At age 14, Mike started working with his father, Mike Holmes Sr. in the construction business. "I was 14 years old, and I found the cameras extremely intimidating," he said.
"After that summer, I actually fell in love with the trades, and now I've been working with him ever since," Mike told Toronto Sun. "I worked for him for years before even getting involved on the television side and fell in love with the trade itself."
From 2005 to 2009, Mike appeared in 29 episodes of "Holmes on Homes," a TV television series that originally aired on Home & Garden Television in Canada and followed his dad visiting homeowners who required help regarding their home renovations.
From 2016 to 2019, Mike was a cast member of the Canadian television reality show "Holmes and Holmes." The show ran for four seasons.
In 2016, he partnered with Strauss Water Canada to bring awareness to their unique drinking water filtration systems. "I want to focus more on the bigger picture, and how different things can affect your overall health – from the right products we should be using in the basement to prevent mold to the right water systems in your home," Holmes stated.
In 2017, he served as a keynote speaker at Conestoga College Trades & Apprenticeship Awards Presentation.
In 2018, Mike appeared in Holmes: The Next Generation.
Wife
On August 13, 2017, Mike Holmes Jr. married herbalist and holistic health coach Lisa Marie Holmes.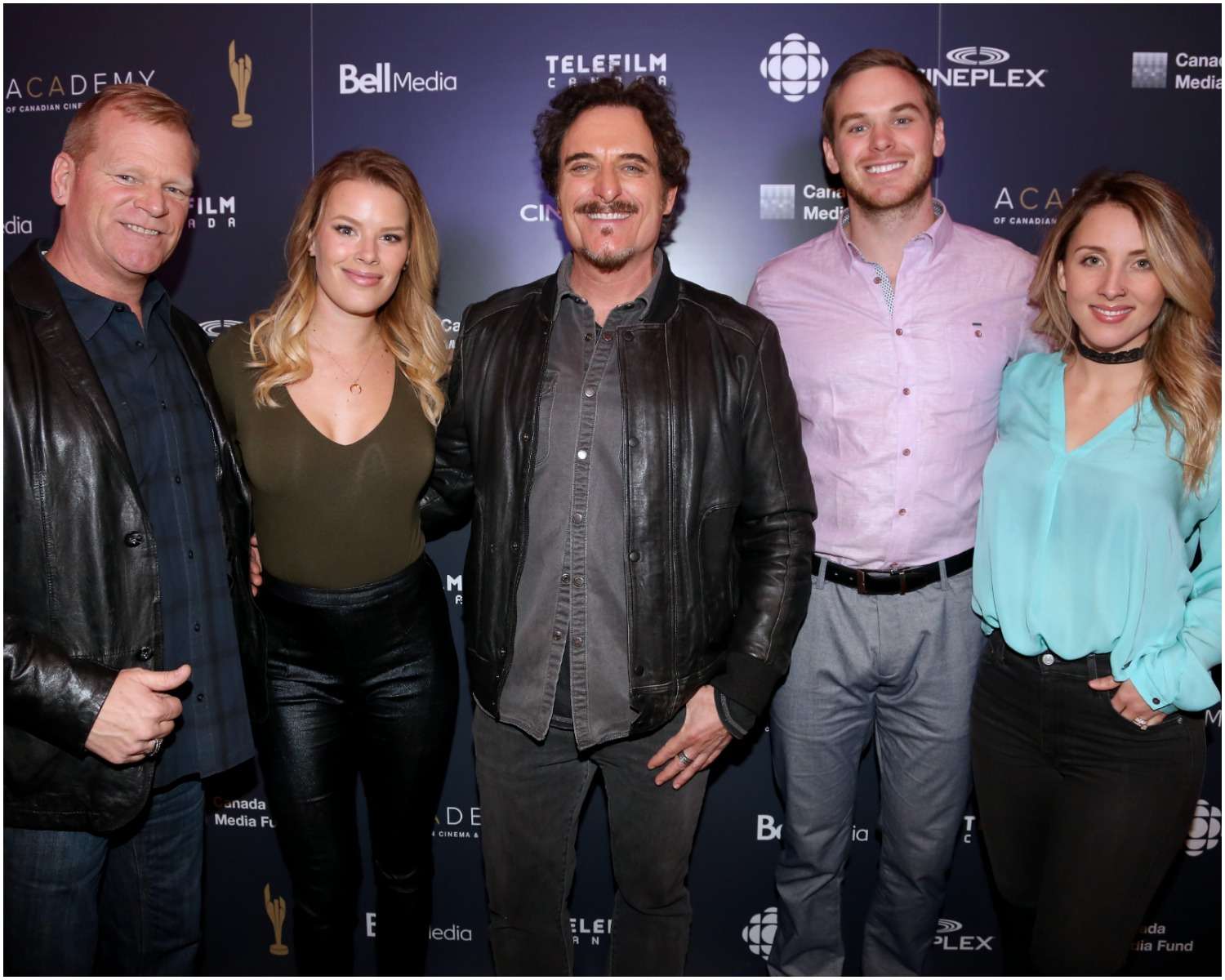 The couple first hooked up during high school. "At 18, I said to him, 'I think you're going to be the father of my children one day,'" said Lisa.
"Anyone who hasn't already, I hope you find the love like I have because I feel like the luckiest guy in the world to wake up to this girl every day to see a text and get butterflies in my stomach whenever I hear from her. Oh, I can't explain it, but it's unreal, guys, and I married this woman," Holmes said at their wedding.
"I feel like I can be my most honest self with you without judgment, and you accept me for who I am," Lisa replied. "I adore you, and I will love you forever and ever and beyond for being you. You are my most special person to me."
About two years later, Mike said: "I always thought that marriage wasn't gonna change our relationship, but you know what it did? It brought something magical to the relationship that wasn't there before, and it was like the ring — it sounds weird, but it's somehow we love each other more, we're closer now, we're better friends."
Height
Mike is about 6'4″ tall.
READ MORE: Who is Parker Schnabel's girlfriend?
Quotes
"Did you know that the air inside your home can be 2-5x more polluted than the outdoors?"
"There is a huge shortage of skilled trades because the next generation is being pushed exclusively into careers that require a university education."
"As our population continues to climb, the demand for skilled tradespeople is high."
"Every day, I learn something new; my days are never boring and are filled with creative projects."
"I have a wife at home who I want to spend time with."
"There is a stigma within the skilled trades that it's for men & that if you are uneducated, you can settle for the trades."
Trivia
He was a guest in many TV shows, including – Four Houses Canada, Marc & Mandy Show, Home Free, and The Marilyn Denis Show.
READ MORE: Siohvaughn Funches Net Worth
Mike Holmes Jr. – Net Worth
Holmes Jr. earned most of his wealth from working for his father's construction company. "I've been saving desperate homeowners for 20 years," Mike said in 2021.
In addition, Mike appeared in reality TV series, including – Holmes Makes It Right, Holmes: The Next Generation, Holmes and Holmes, Holmes on Homes, and Holmes Makes it Right: Retooled.
Therefore, professional contractor Mike Holmes Jr. has an estimated net worth of $2 million.
READ THIS NEXT: Who is Tanya Thicke?