Tanya Thicke is a Bolivian-born model, reality star, and actress, who is best known for starring alongside her husband Alan Thicke in the reality mockumentary series "Unusually Thicke."
Biography
She was born on February 20, 1976, in Bolivia as Tanya Callau.
Tanya came to the US from Bolivia in the 90s to pursue a modeling career.
In 2004, Thicke had a small role in the comedy "The Princess Diaries 2: Royal Engagement."
Starting in 2014, she appeared with her husband in "Unusually Thicke," a reality-sitcom hybrid produced by Canadian firm Peacock Alley Entertainment.
The core cast consists of Alan Thicke, his wife, and his teenage son. Guest performers in the reality series have included Tracey Gold, Bob Saget, Jeremy Miller, David Hasselhoff, Joanna Kerns, Bill Maher, John Stamos, and Wayne Gretzky. Alan Thicke's adult sons, Robin and Brennan, made some occasional appearances.
She also served as the associate producer of "Unusually Thicke."
In 2014, Tanya voiced herself in one episode of American Dad!, an animated sitcom produced by 20th Television and Fuzzy Door Productions.
Husband
On May 7, 2005, Tanya married Alan Thicke, a Canadian actor best known for playing Dr. Jason Seaver on the 1980s sitcom "Growing Pains."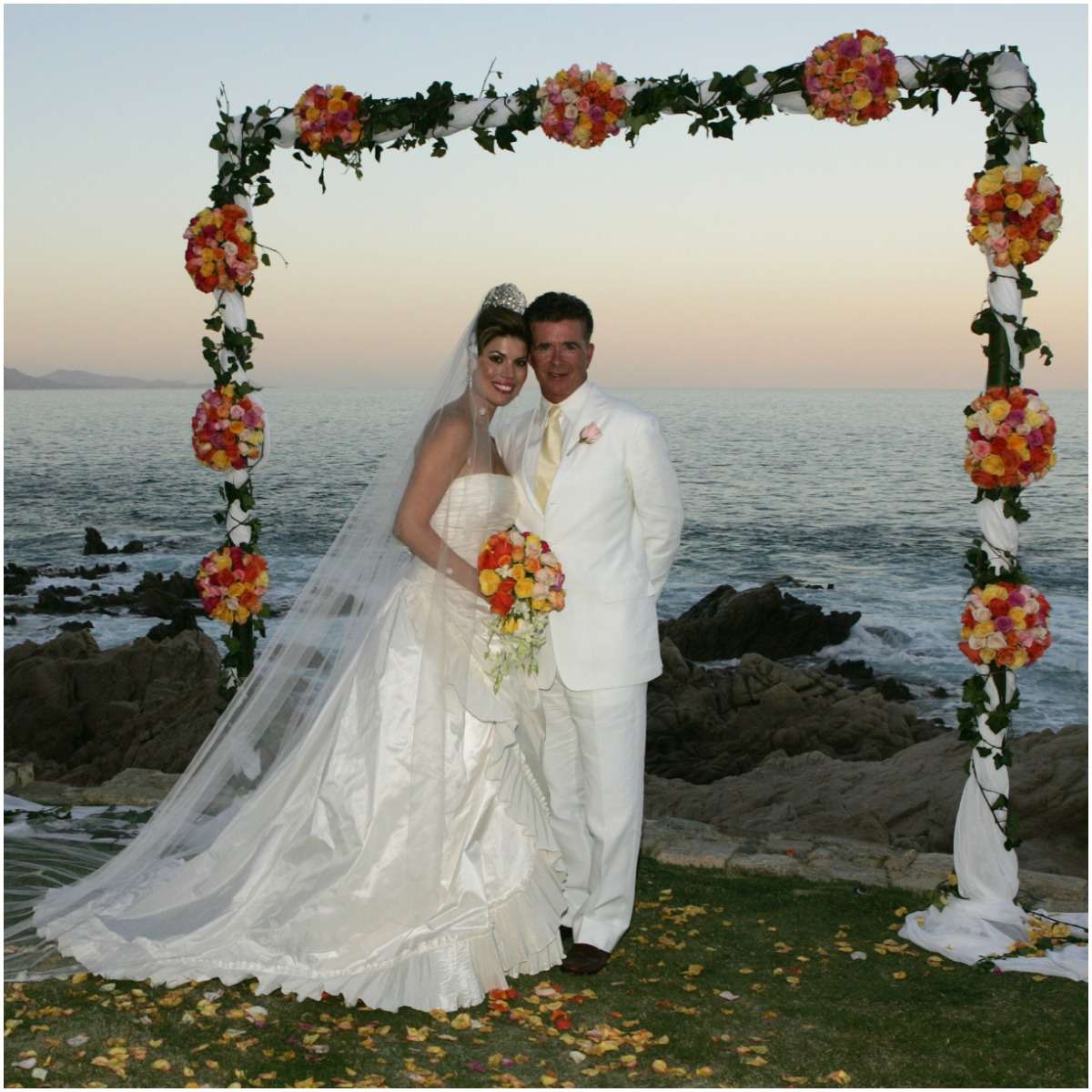 Alan's youngest son, Carter, took the role of the ring bearer.
On December 13, 2016, Alan died due to a type-A aortic dissection at the Providence Saint Joseph Medical Center in Burbank. He was 69. Earlier in the day, he collapsed while playing hockey with his youngest son.
"We spoke that morning," Tanya said in a later interview. "He woke up that morning and kissed my leg. He used to kiss whatever body part was sticking out of the sheets."
"So sad #AlanThicke always made me laugh. We recently worked and laughed together 'live for today it can be gone tomorrow' Goodbye Alan," said David Hasselhoff.
Two months before Thicke's death, he was advised to "keep in mind your own heart" during an episode of Hollywood Medium With Tyler Henry.
READ MORE: Who is Vanessa Simmons' boyfriend?
Children
Tanya is the step-mother of Brennan, Carter, and singer Robin Thicke.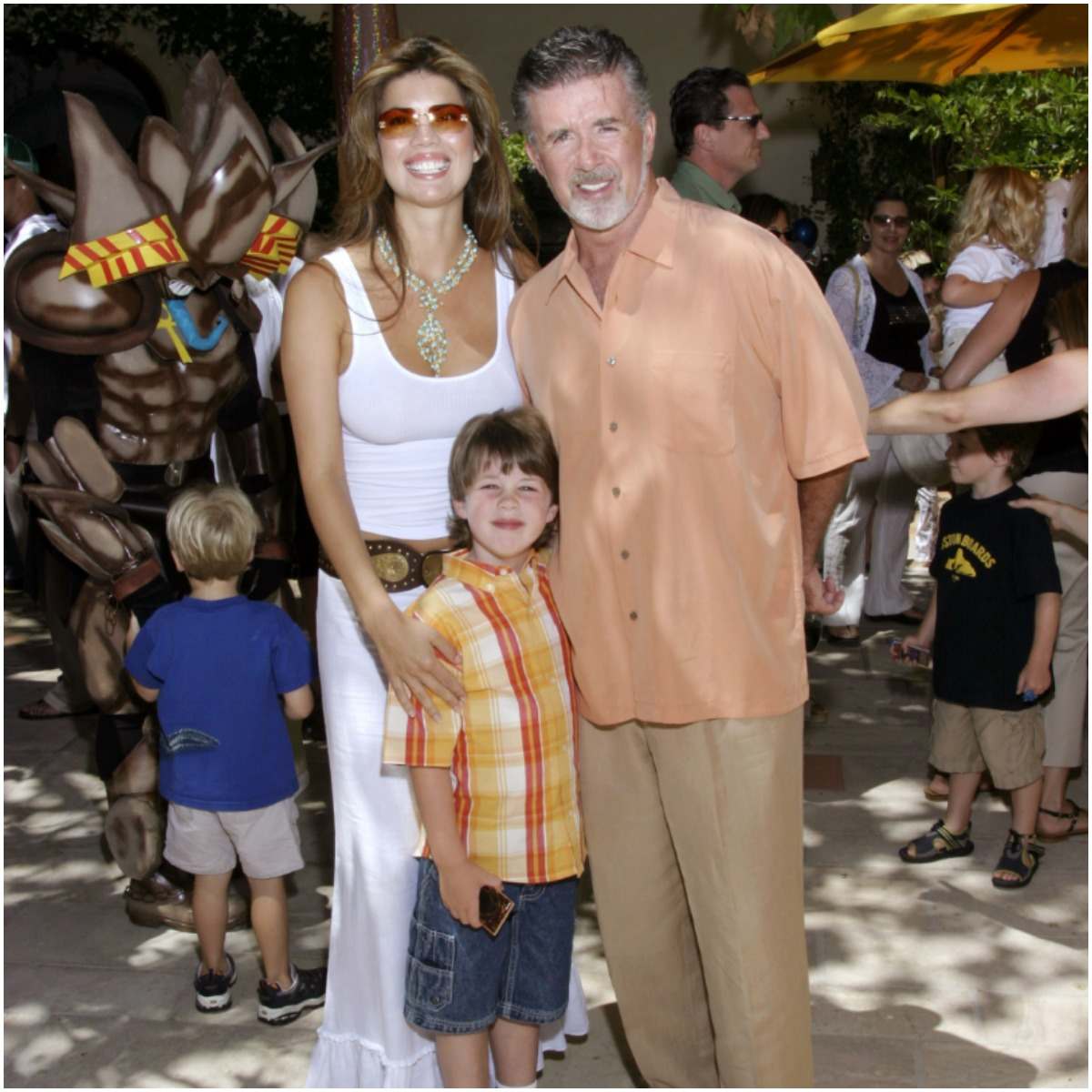 "We were planning on having a baby together," Tanya confessed in an interview. "He called the doctor the day before he died to schedule the whole thing to do the embryo, which we were going to do the second week of January."
Alan was buried at the Santa Barbara Cemetery in Santa Barbara, California.
"It's been one year today – how I miss my best friend, husband, best companion in all things," Tanya tweeted on December 13, 2017. She added: "The hole in my heart has yet to heal, but I know you are still with me."
"This man gave me the love that I had never felt in my life, and for that, I will forever be indebted to my husband, and I still miss him," she said in 2018.
READ MORE: Parker Schnabel Net Worth
Tanya Thicke – Net Worth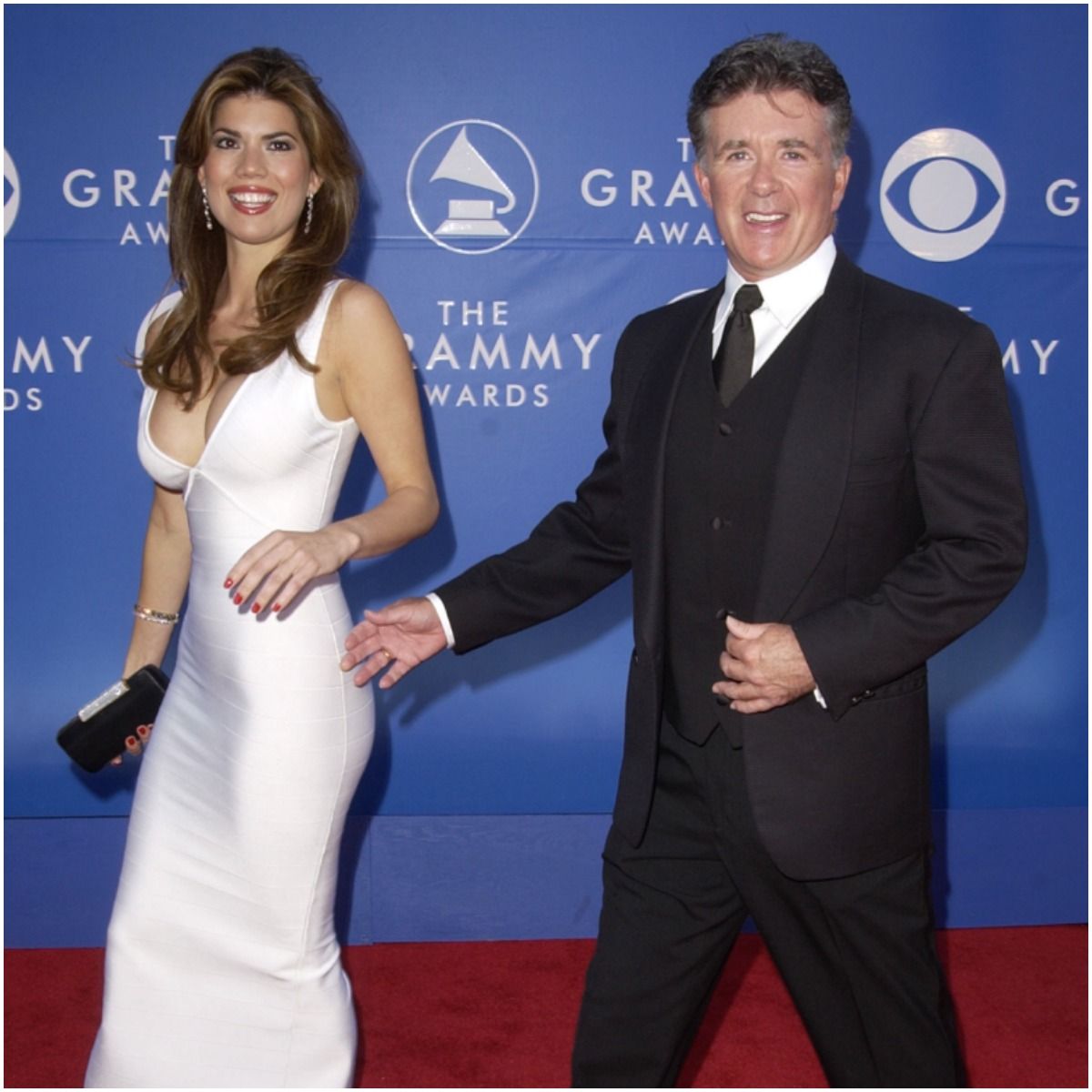 Tanya made part of her wealth from modeling and playing a role in the Unusually Thicke reality series.
In 2018, it was reported that she will keep a ranch in Carpinteria, California, and will receive 40% of Alan's estate, which is valued at around $15 million.
In 2017, Tanya claimed in court documents that she hadn't yet received her inheritance more than 15 months after Thicke's passing. "The fact that Tanya still hasn't received her inheritance is unconscionable," stated her lawyer, Adam Streisand. She also believed that Thicke's two oldest sons "might be recklessly spending his money while holding out on her inheritance."
In May 2017, Robin and Brennan Thicke filed a petition against Tanya, claiming that she has alleged that the prenuptial agreement she signed ahead of marrying Alan is invalid. "She has never claimed that the prenup is invalid and has no intention of ever claiming it," said Adam Streisand.
In July 2017, Tanya filed a petition in which she said that she is not trying to fight the prenup and that Thicke's children know that she is not trying to challenge it.
In September 2017, the judge threw out a petition filed by Brennan and Robin to block Tanya from challenging the prenup she signed with their dad.
"That lawsuit made absolutely no sense because they filed it 24 hours before my expiration time to contest the prenup," Tanya later said. She continued: "They just had to wait 24 hours, and there was nothing I could do."
Therefore, Tanya Thicke has an estimated net worth of $5 million.
READ THIS NEXT: Who is Siohvaughn Funches?