Misty Copeland is an American ballet dancer for American Ballet Theatre. She has performed lead roles in Romeo & Juliet, Swan Lake, Giselle, The Nutcracker, and Firebird.
Biography
She was born on September 10, 1982, in Kansas City, Missouri, USA, as Misty Danielle Copeland.
Copeland is of Italian, African American, and German descent.
Misty was the fourth of six siblings. She did not see her dad between the ages of 2 and twenty-two.
Her single mom worked several jobs just to keep food on the table.
"We didn't have a home most of the time, and I grew up with a single mom and five siblings often in a motel or friend's home," Misty told Veranda.
As a young girl, she loved rewatching a movie about Romanian gymnast Nadia Comaneci and dancing to Mariah Carey videos.
At age 13, she began her ballet studies.
"I did not grow up in the ballet world," Copeland said for Bloomberg in March 2021. "Having started at 13, I only trained for four years before moving to New York."
At 15, Copeland won first place in the Music Center Spotlight Awards.
In 1999, Misty enrolled in American Ballet Theatre's Summer Intensive program on full scholarship.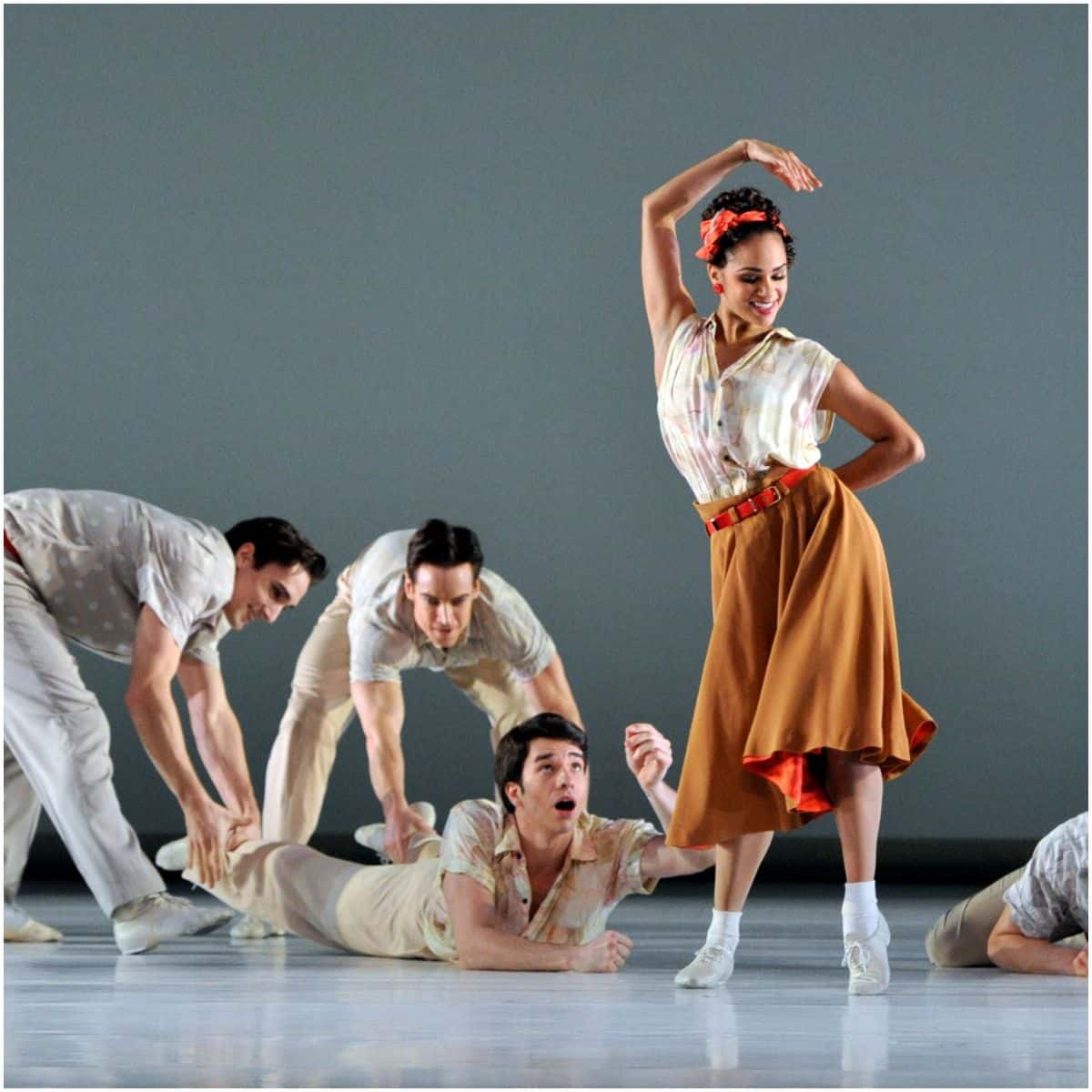 In September 2000, she joined ABT Studio Company.
In April 2001, Copeland joined ABT as a member of the corps de ballet.
In August 2007, she was appointed a soloist at American Ballet Theatre.
In 2008, Misty won the Leonore Annenberg Fellowship in the Arts, a two-year fellowship awarded to young artists.
In 2009, Copeland collaborated with Prince on his "Crimson and Clover" music video.
In April 2012, Misty danced her first full lead role in an American Ballet Theatre production, as the Firebird in the Stravinsky ballet.
In 2014, Misty authored the book "Life in Motion: An Unlikely Ballerina." In the same year, President Barack Obama appointed Misty to the President's Council on Fitness, Sports and Nutrition.
In May 2014, Misty performed the lead role of Swanilda in Coppélia at the Met.
In June 2015, she became the first African American woman to be promoted to principal dancer in American Ballet Theatre's history.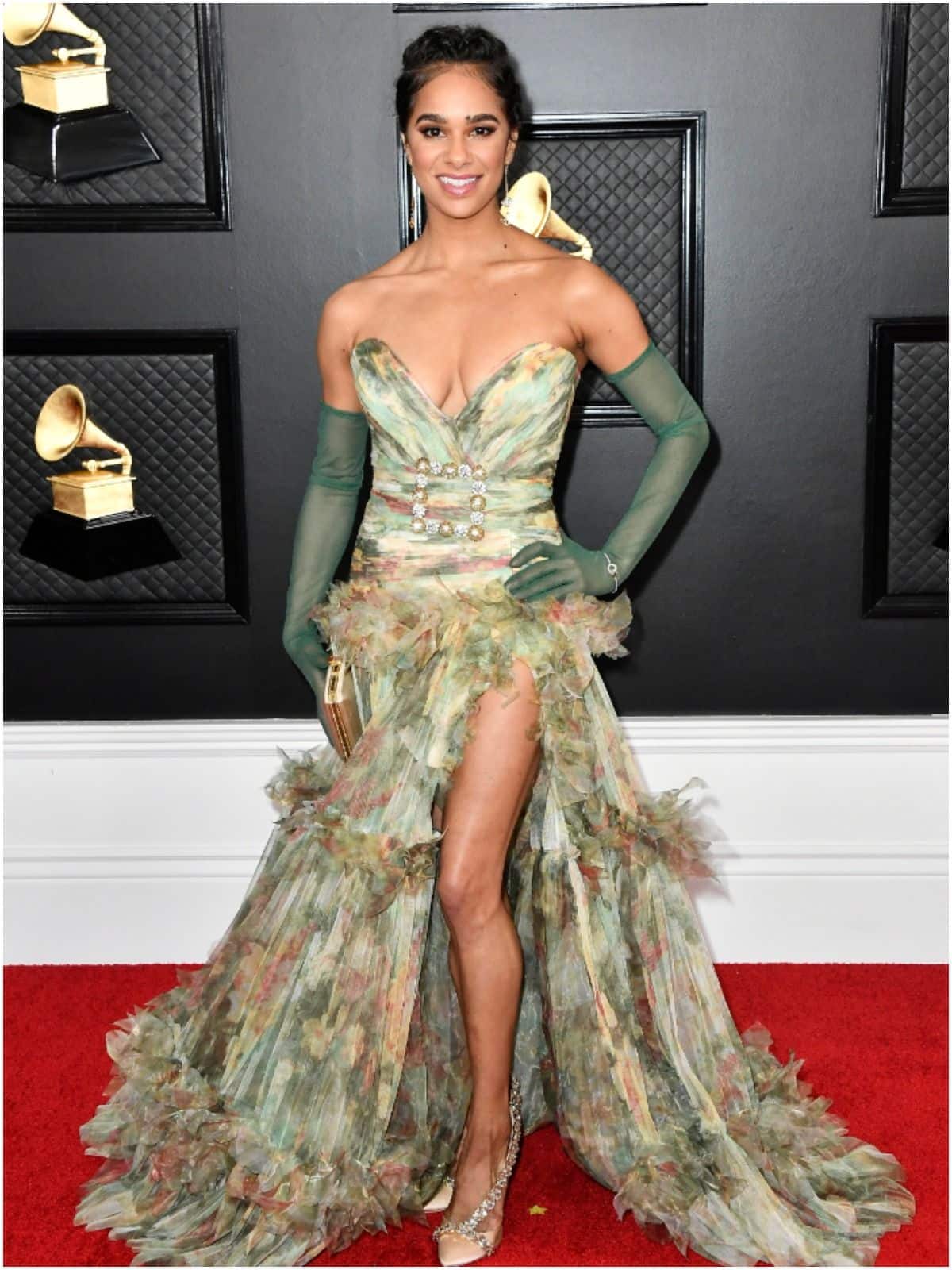 "I questioned whether I belonged here," Copeland told Harvard. She went on to say: "I had no one to connect to on a deeper level who understood the journey I was on and the obstacles I was still trying to overcome from the challenges of growing up the way I did."
In August 2015, she was appointed a Principal Dancer.
In March 2017, Misty released the book – "Ballerina Body: Dancing and Eating Your Way to a Lighter, Stronger, and More Graceful You." In the book, Misty shares over 30 recipes for favorite foods.
In July 2017, Copeland was one of the ambassadors featured in Under Armour's Unlike Any campaign.
In 2018, she danced the lead ballerina role in the Disney film, The Nutcracker and the Four Realms. "To be a brown ballerina princess in this film is so amazing because young people will watch it and be like 'oh that's just what a ballerina of the future looks like,'" Copeland said in an interview with Vogue.
In September 2020, Copeland released the book "Bunheads."
READ MORE: Who is Joe Namath's wife?
Husband
On July 31, 2016, Misty Copeland married Olu Evans in Laguna Beach, California.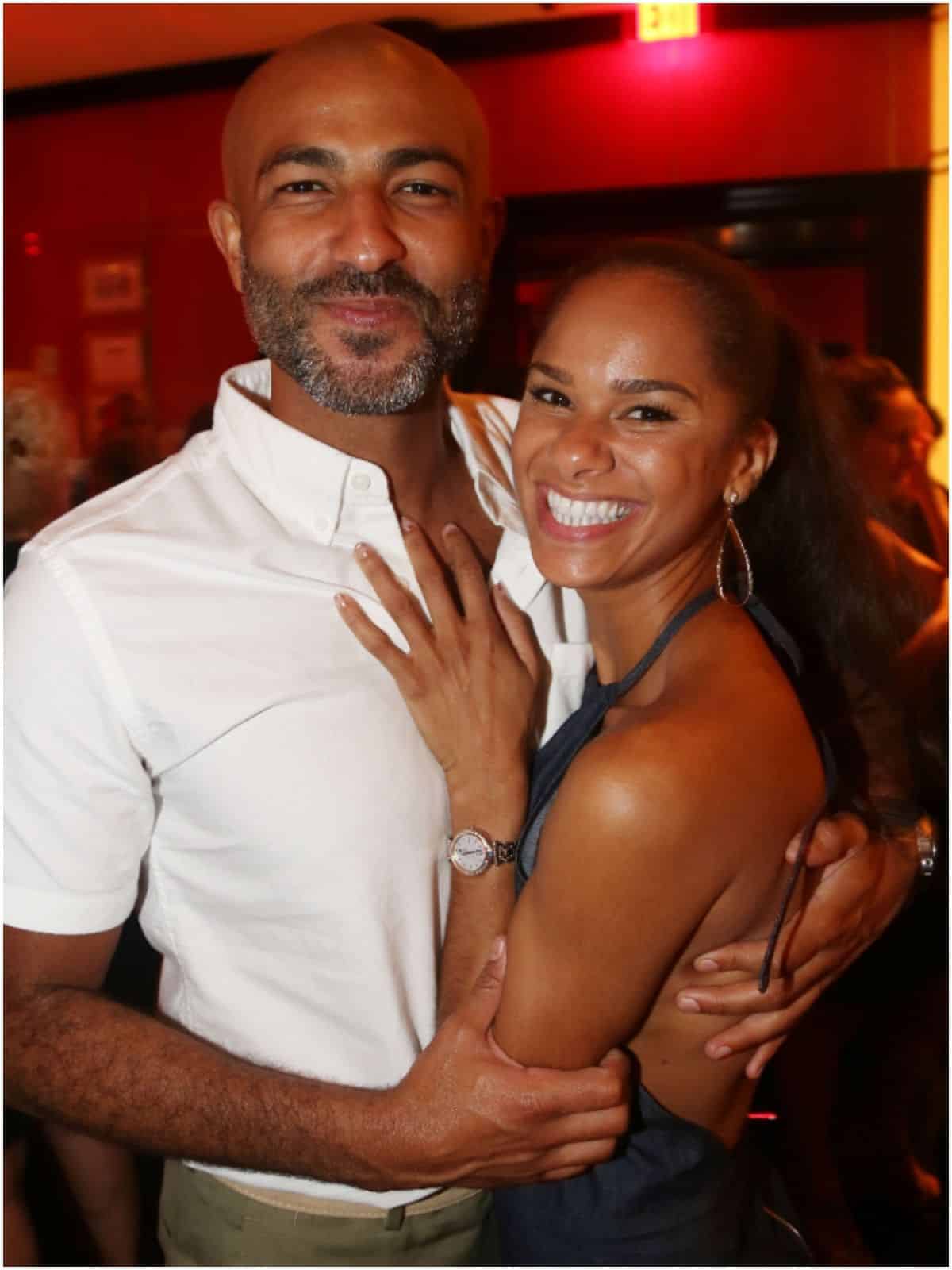 Misty and Evans were introduced by Olu's cousin Taye Diggs in an NYC nightclub.
Height
Misty Copeland is 5′ 2″ (1.57 m) tall.
Quotes
"Believe that anything is possible when you have the right people there to support you."
"Walking is like a more subtle dance form for me—a way to escape, clear my mind, and just think."
"It takes vulnerability, courage, and an incredible amount of strength to ask for help when you need it."
"Knowing that it has never been done before makes me want to fight even harder."
"I was such a late bloomer, in terms of my emotional growth and the environments I grew up in."
"I will always reiterate that I am by no means the best in ballet."
READ MORE: Carli Lloyd Net Worth
Misty Copeland – Net Worth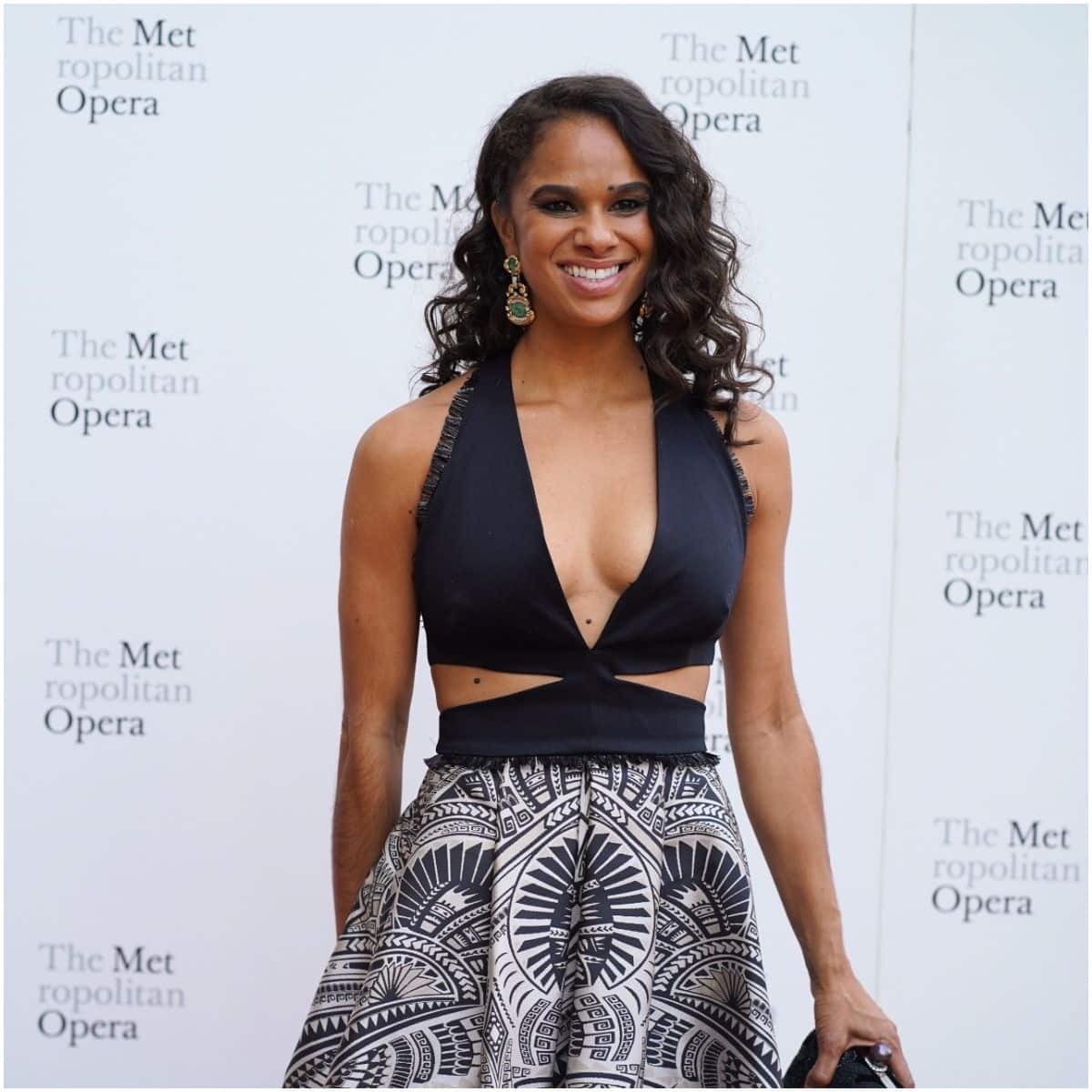 Copeland earned most of her wealth from performing as a ballet dancer for American Ballet Theatre and from sponsors.
Misty's brand partnerships include American Express, Google, Coach, Seiko, Breitling Watches, Naked Juice, Dannon, LG Signature, Ford, T-Mobile, Estée Lauder, Dr. Pepper, and Netflix.
From 2014 to 2019, she was a partner of Under Armour.
As an author, Copeland penned several books, including – Life in Motion: An Unlikely Ballerina, Ballerina Body, Firebird, Bunheads, and Black Ballerinas.
She designed a line of dancewear called M by Misty.
In 2018, Copeland bought an apartment at 215 West 88th Street for $3.125 million. The condo measures more than 1,600 square feet.
Therefore, ballet dancer Misty Copeland has an estimated net worth of $7 million.
Featured image source – © Getty Images.
READ THIS NEXT: Who is James Stewart Jr.?