Nate Mendel is an American rock bassist and one of the original members of Foo Fighters, a Grammy Award-winning rock band who has played in Sunny Day Real Estate.
Biography
He was born on December 2, 1968, in Richland, Washington, USA.
As at the age of 13, Nate started to get interested in rock music and joining a band. In his words:
"When I was 13 or 14 I had a friend who played guitar. He got it into his head that we should start a band."
Mendel also said:
"He suggested I play bass, and I said, "Okay, that sounds good!"
Mendel began his musical career in 1988 in – "Diddly Squat" – a hardcore band that did a national tour and recorded a 7″ single.
In 1992, Nate and Dan Hoerner (his University of Washington housemate) decided to form a band. They invited William Goldsmith to form the group which would end up being named Sunny Day Real Estate.
Foo Fighters
In late October 1994, Nate and William were invited by Dave Grohl to join his band, the Foo Fighters.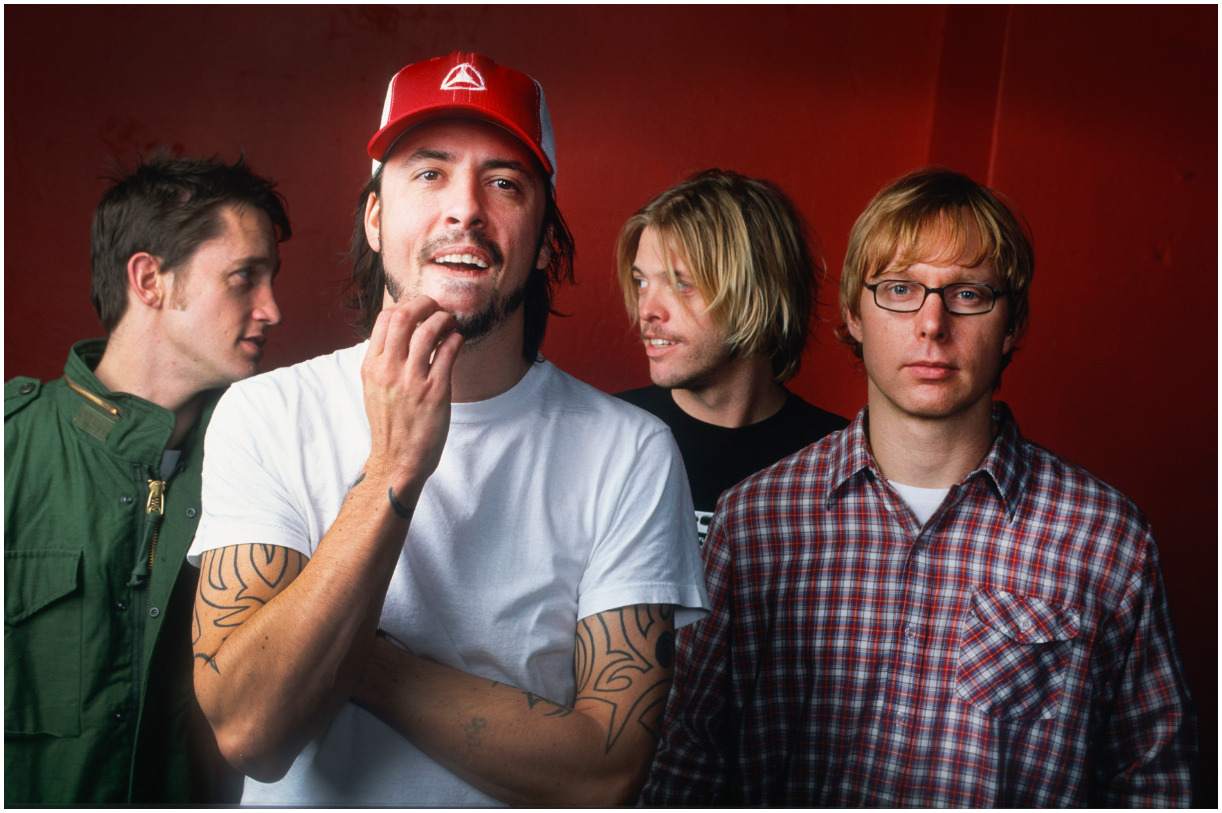 During an interview, Mendel declared:
"I've always played with a pick, but up until the fifth Foo Fighters record, I never played downstrokes—I would alternate my picking."
Foo Fighters have been described as grunge, hard rock, alternative rock, and post-grunge band.
In 2000, Nate sang backing vocals at Bucknell University on "Monkey Wrench."
In the same year, he organized a sold-out benefit concert in LA to benefit Alive & Well AIDS Alternatives, a non-profit organization of AIDS denialists. The organization was founded in 1995 by Christine Maggiore.
In 2000, Foo Fighters received a Grammy Award for their music video for "Learn to Fly."
In the follow-up year, the band was inducted into the Rock & Roll Hall of Fame.
In 2003, Nate joined other Sunny Day Real Estate members William Goldsmith and Jeremy Enigk to form "The Fire Theft." They released a self-titled album in that year.
In late 2007, Foo Fighters went on a world tour in support of their sixth album, titled – "Echoes, Silence, Patience & Grace."
Foo Fighters headlined the middle day of the Hangout Music Festival in Gulf Shores on May 21, 2011.
In 2014, Foo Fighters released their eighth studio album. The recording for each of the album's eight songs was in a different city.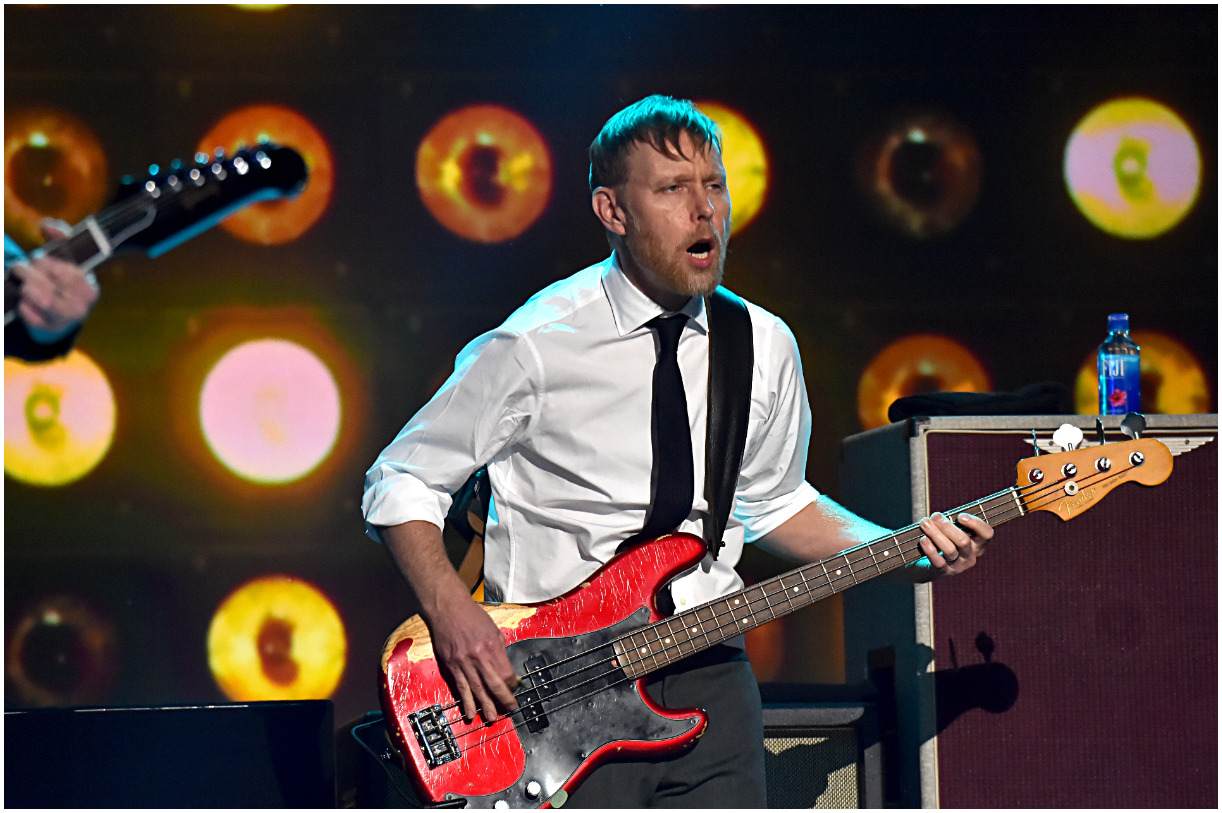 On May 20, 2015, the band appeared as the final musical act to perform on Late Show with David Letterman.
On June 18, 2019, Foo Fighters performed in Croatia for the first time at Pula's stunning Arena.
Wife
Nate Mendel married Kate Jackson in 2014. Kate spent much of the '90s playing in seminal indie band Sunny Day Real Estate. In addition, she founded a public relations firm called, "Grandstand Media," which represents Courtney Barnett, The National, and Thurston Moore.
All five of Nate's bandmates, including drummer Taylor Hawkins, keyboardist Rami Jaffee, guitarists Chris Shifflet and Pat Smear, and frontman Dave Grohl, were in attendance.
The music was provided by The Good Time Boys, a band which included Fleet Foxes' Aaron Sperske and Christian Wargo from Beachwood Sparks.
The ceremony was held at Studio City's Tree People, a nonprofit conservancy organization which is based at the top of Coldwater Canyon in San Fernando Valley, LA.
Children
Mendel has a son, Noah, with his former girlfriend. During an interview, he said:
"If I could, I would have my son on tour the whole time."
Nate continued:
"But he has school, summer camp, and he has to see his mother."
Moreover, Nate and Kate Jackson are the parents of twin girls.
In 2018, Jane's Addiction bassist Chris Chaney replaced Nate during a show of Foo Fighters after he became a father to twin girls. The concert was only the 2nd show in Foo Fighters' history in which Nate was absent.
All the Foo Fighters members regularly meet and spend time together. Nate said about this:
"A lot of times, when we get together to play these days, it's a little bit of men's club therapy session."
Mendel went on to say:
"We're talking about potty training, or who's kid is going through puberty or whatever it is. We are like our own little parenting group at this point."
READ MORE: Bobby Goldsboro Net Worth
Height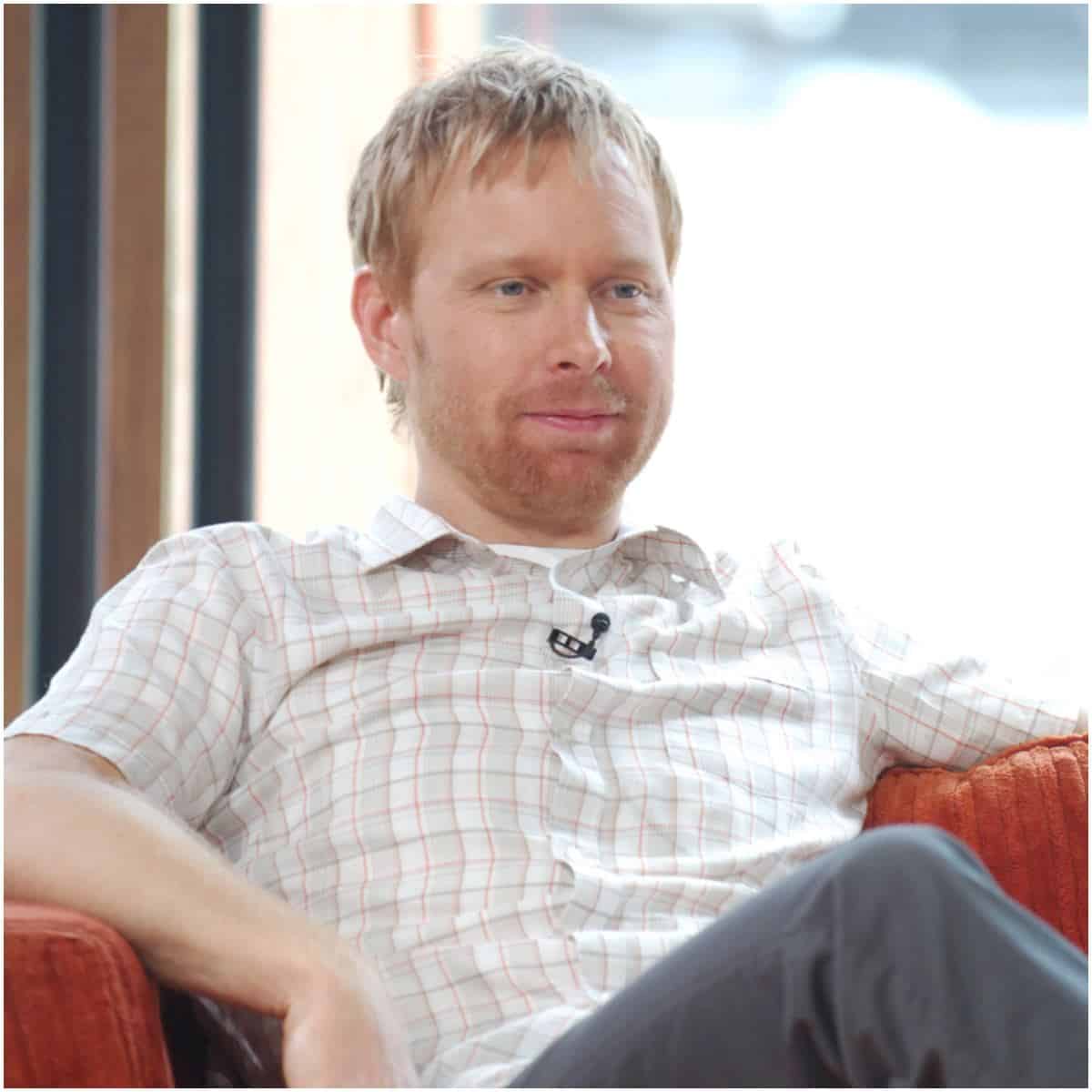 Nate is 5′ 8″ (1.73 m) tall.
Quotes
"In our little camp, five-strings are pretty illegal. It's funny, because I totally understand the value of that fifth string, but it's just one of those lines that you don't cross."
"I have a big backlog of song ideas, and after a while just picked the ones that I thought were the most promising and just focused on finishing those."
"Every time somebody has just the germ of a [musical] idea, it's like "Let's record that." And then what you have is this huge backlog of recordings."
"If you're in the rock world, jazz seems to have a little bit of wizardry, whereas our rules and norms are quite a bit simpler."
"I've always been really comfortable being a sideman — a part of the band."
"How do you be a 45-year-old man in a rock band, do it well, keep your dignity and not become a parody of yourself? I don't think it will be simple."
READ MORE: Jerry Only & The Misfits
Trivia
Foo Fighters was nominated for 6 Grammy Awards, including:
Best Long Form Music Video (for Back and Forth);
Best Rock Album;
Best Rock Song;
Best Hard Rock/Metal Performance;
Best Rock Performance;
Album of the Year.
Nate scored a role in the indie movie Our Burden Is Light.
READ MORE: What is the net worth of Norman Greenbaum?
Nate Mendel – Net Worth
Mendel earns most of his wealth from being part of the band Foo Fighters. They earn money from selling tickets to their concerts, selling merch on their website, as well as selling their albums and singles.
According to statistics, the "One by One" album was the band's 4th straight platinum-selling record. In addition, they have a YouTube channel with more than 3.05 million subscribers and 2.2 billion views (about $6 million in revenue).
Therefore, musician Nate Mendel has an estimated net worth of $30 million.
Featured image source – © Guliver / Getty Images.
READ THIS NEXT: Who is Shaun Morgan?
References

https://www.billboard.com/foo-fighters-nate-mendel-wedding-kate
https://www.musicradar.com/foo-fighters-nate-mendel-im-nearly-50-years
https://www.stuff.co.nz//ageing-foo-fighters-happily-swap-partying