What is Molly Yeh's net worth?
Introduction
Molly Yeh is an American TV star, Instagram celebrity, food blogger, and cookbook author, who became known as the creator of the cooking blog, "My Name is Yeh."
Biography
Yeh was born on May 22, 1989, in Glenview, Illinois, USA.
Her mother is a Jewish New Yorker, while her father is Chinese and from LA.
Molly has a younger half-sister, named – Mia, and an older sister, Jenna, who is also a chef. Yeh said:
"My sister went to culinary school, so I learned from her too."
She attended Glenbrook South High School. Yeh also went to a private performing arts conservatory in New York City, called "Juilliard School." She said:
"I graduated from Juilliard with a degree in percussion."
In 2009, Yeh started her blog as a personal diary while on vacation. During an interview, Molly confessed:
"I have zero eye for site design and struggled with this for years when I first started out."
In a 2018 interview with Refinery29, Yeh said:
"The first recipe that I really got to know and love and what kind of started my love for recipe development was macaroni and cheese."
Molly was named Saveur's "Blogger of the Year" in 2015, reported BonAppetit.
In 2016, Yeh published a book, titled "Molly On The Range: Recipes and Stories from an Unlikely Life on a Farm."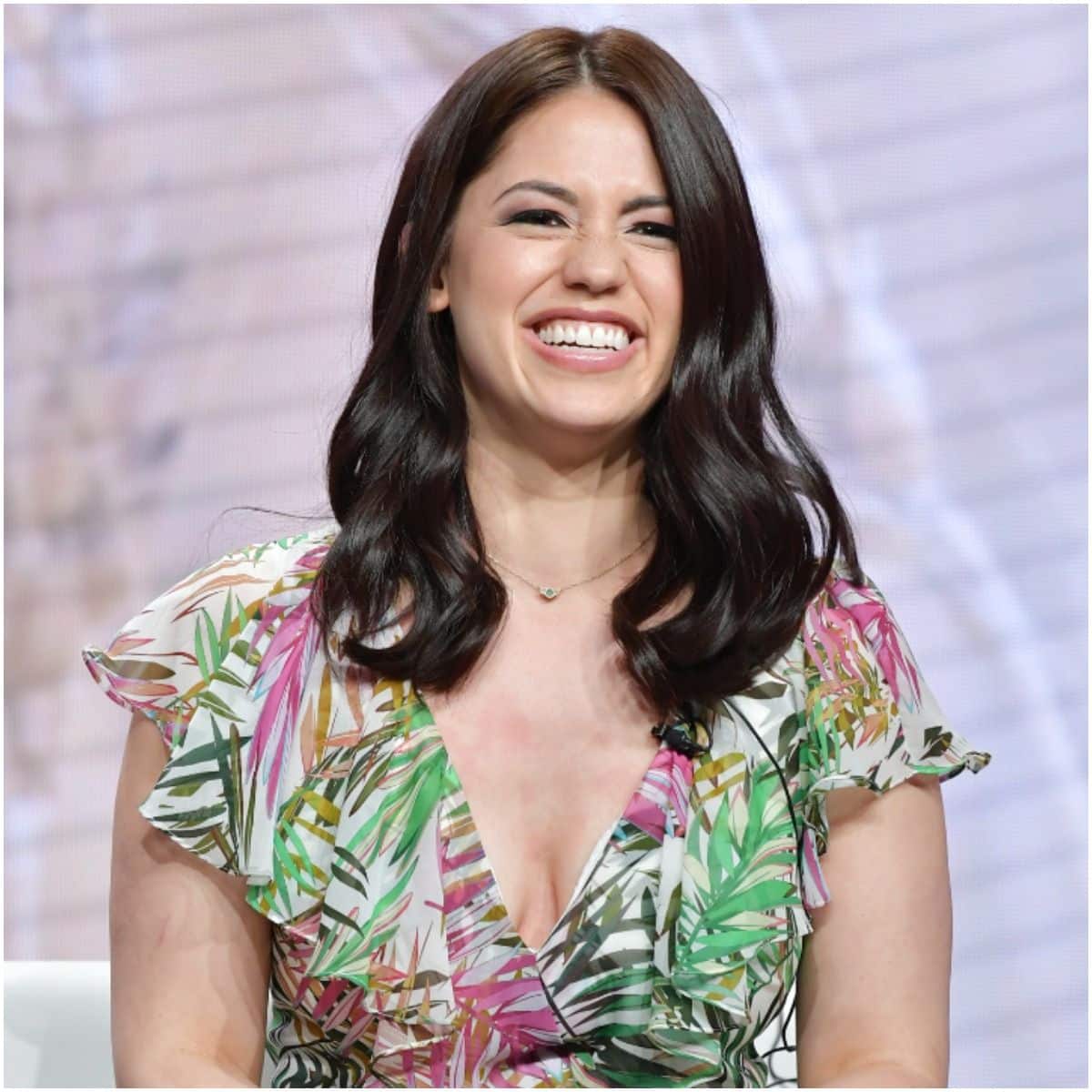 It was selected by NPR as one of their Great Reads of 2016. In addition, the book was the winner of the International Association of Culinary Professionals Judge's Award and it was selected by the NY Times as one of the top releases of fall 2016.
In 2017, Molly was included in the ranks of Forbes' "30 Under 30" list.
On March 14, 2018, Yeh published her second book, named – "Yogurt."
Girl Meets Farm
On June 24, 2018, Molly's cooking television series, Girl Meets Farm, premiered on Food Network.
It was renewed for a third season on March 12, 2019. The TV show typically shows Molly cooking Midwestern farm meals at her farm on the Minnesota-North Dakota border.
In 2019, Yeh received a James Beard Foundation Award for Outstanding Personality as well as a daytime Emmy Award for Outstanding Culinary Host.
READ MORE: Who is Tyler Hoover's wife?
Husband
On December 27, 2014, Molly Yeh married Nick Hagen, a fifth-generation farmer. The two first met at Juilliard in New York City.
In 2013, they moved on a farm outside of East Grand Forks in northwest Minnesota. The farm has a vegetable patch, a cluster of steel silos, a red tractor, and a white house. Molly said about living on a farm:
"Hard work. I am definitely inspired by how hard my farmer husband and other farmers in the area work."
Children
Her daughter, Bernadette "Bernie" Rosemary Yeh Hagen, was born on March 30, 2019. Her name Rosemary is after Molly's maternal great-grandma, while the name Bernie was after Nick's paternal great-great-great-grandpa Bernt.
After Bernadette was born, Molly said:
"She has a full head of hair and loves to stick her tongue out."
On February 20, 2022, her second daughter, Ira Dorothy Yeh Hagen, was born.
READ MORE: Mary Jo Buttafuoco Net Worth
Quotes
"If you're thinking about doing a move, try it for a year."
"I have no choice, I have to keep going!"
"I love helping my readers look at a recipe in a new way."
"I love collecting sprinkles whenever I go out of town."
"I would much rather see one great blog post a month than 10 blog posts a month."
"Focus on your little things that you love to do every day and tell people about them."
"In Chicago and New York, it was always very easy to connect with Jewish culture."
"I don't want to make anything where I have to stand too close to the stove."
Trivia
Yeh was a co-host on a podcast showcasing young classical musicians, called – From the Top, in November 2018.
Molly Yeh – Net Worth
Yeh earns most of her wealth from managing her blog, selling her books ("Molly on the Range: Recipes and Stories from An Unlikely Life on a Farm" and "Yogurt"), and starring in the television series – "Girl Meets Farm."
Molly also makes money from sponsored posts on her Instagram account (over 792k followers).
Therefore, Molly Yeh has an estimated net worth of $1.5 million.
READ THIS NEXT: Who is Gordon Sondland?