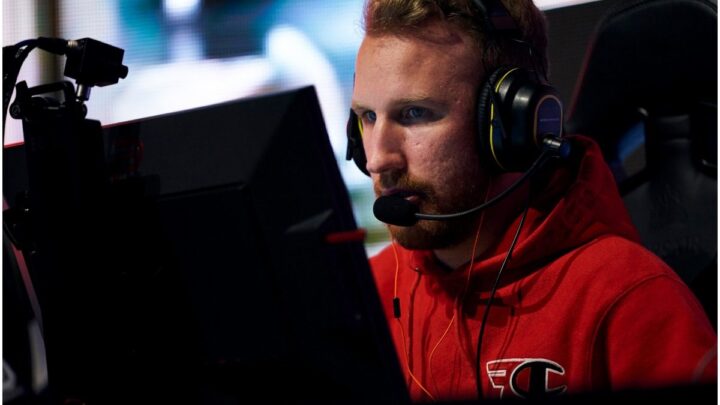 olofmeister (real name – Olle Kajbjer Gustafsson) is a Counter-Strike legend who is currently a stand-in for FaZe Clan.
Biography
He was born on January 31, 1992, in Tyresö, Sweden.
Gustafsson has a sister, Linda, and a brother, Markus.
During his youth, Olle dreamed of being a professional football player. At age 4, Gustafsson started playing football.
In 2012, Olle started playing with the team H2k.
In June 2013, he joined LGB eSports.
Fnatic
In June 2014, Gustafsson joined Fnatic, a professional esports organization headquartered in London.
In March 2015, Fnatic won ESL One Katowice.
In August 2015, they won ESL One Cologne.
Wrist Injury
In April 2016, Gustafsson suffered a wrist injury, making him unable to play for Fnatic.
"It's hard to predict how long it'll take to recover from," Olle said at the time. He added: "It can take weeks, months, I don't know. But we're fighting it."
Gustafsson returned to the team after two months. Niclas "PlesseN" Plessen stood in for him in Fnatic.
On March 28, 2017, Olle started his YouTube channel.
FaZe Clan
In August 2017, he joined FaZe Clan.
They won ESL One: New York 2017.
Olle and FaZe Clan reached the grand final of ELEAGUE Major: Boston in January 2018.
In April of 2018, Gustafsson took a break for personal issues.
"I'm sorry. I thought I was ready to come back, but I wasn't," Gustafsson said in June 2018. He continued: "It's all my own fault, and I should have listened to myself. I will take a longer break and come back when I am 100 percent."
Norwegian player Jørgen "cromen" Robertson filled Gustafsson's spot at FaZe Clan.
In October 2019, Valve announced that Olle received his own skin in CS:GO. The skin was inspired by his fantastic defuse in the flames of a Molotov during ESL One Cologne 2014.
In November 2019, FaZe Clan's Counter-Strike: Global Offensive squad was demolished 32-2 (16-0, 16-2) by Astralis at IEM Beijing.
"16-0 is something you don't forget," Olle told HLTV. "It plays on your mind in one way, but, at the same time, what I told the other guys is also that one month ago we beat Astralis 16-2 before that tournament."
READ MORE: Dardoch Biography
In May 2020, Kajbjer announced that he is taking a break from Counter-Strike: Global Offensive.
"During the last period, I have felt increasingly fatigued and that I have been losing the motivation needed to do myself, my teammates, and the FaZe brand justice," Gustafsson stated at the time, according to Reuters. "I still love the game and the scene, but I need to regain my motivation. I am going to take some time off to recuperate and think about my future."
In late October 2020, FaZe Clan confirmed Gustafsson's return to competitive play as a stand-in for the BLAST Premier Fall Series tournament.
"Please welcome @olofmeister back to the FaZe CS:GO starting lineup to stand in for our coming matches," FaZe Clan tweeted on October 28, 2020.
In 2020, Olle was listed on 30 Under 30 Europe 2020: Sports & Games by Forbes.
Girlfriend
There is no information about olofmeister's girlfriend.
Height
olofmeister is 6 feet 1 in (185 cm) tall.
READ MORE: PhantomL0rd Net Worth
Trivia
He is a big fan of Arsenal.
Gustafsson is one of 6 players to attend all CS:GO Major Championships.
Olle is sometimes nicknamed by the community Tec9 meister, Deagle meister, or Boost meister.
olofmeister – Net Worth
Gustafsson earned most of his wealth from being part of esports organizations Fnatic and FaZe Clan.
Olle has earned nearly $900k in his CS:GO career. He has over 555k followers on Twitch. Therefore, professional Counter-Strike player olofmeister has an estimated net worth of $1 million.
Featured image source – © Guliver / Getty Images.
READ THIS NEXT: Who is Aphromoo?