What is Ramón Ayala's net worth? Also, who is Ramón Ayala's wife?
Introduction
Ramón Ayala is a Mexican musician who is often introduced as 'The King of the Accordion.'
Although not hugely well known outside of certain US states (Texas and California) and Central and Southern America, Ayala has produced more than 100 albums and has won two US Grammys for his music.
He is popular for his ability to evoke powerful memories with his music and is often said to capture the soul of life in the Rio Grande.
The Origin Story
Born in 1945, Ayala's musical career started in earnest in the late fifties, where he performed in a seedy cantina in Reynosa, Tamaulipas, not far from McAllen.
He grew up in a poor family, and he sought work as a shoeshine boy to supplement his father's paltry income.
The cantina where he shined shoes was called the Cadillac Bar, and it was here that Ayala watched in awe as musicians came and went.
But it was his father who taught him to play the accordion, which he began from the age of five.
He was given the opportunity to play by one of the musicians that took a liking to him, and the rest, as they say, is history.
From there, Ayala hit the local music circuit with various bajo sexto players, and he formed a duo with Cornelio Reyna.
His Initial Successes with Reyna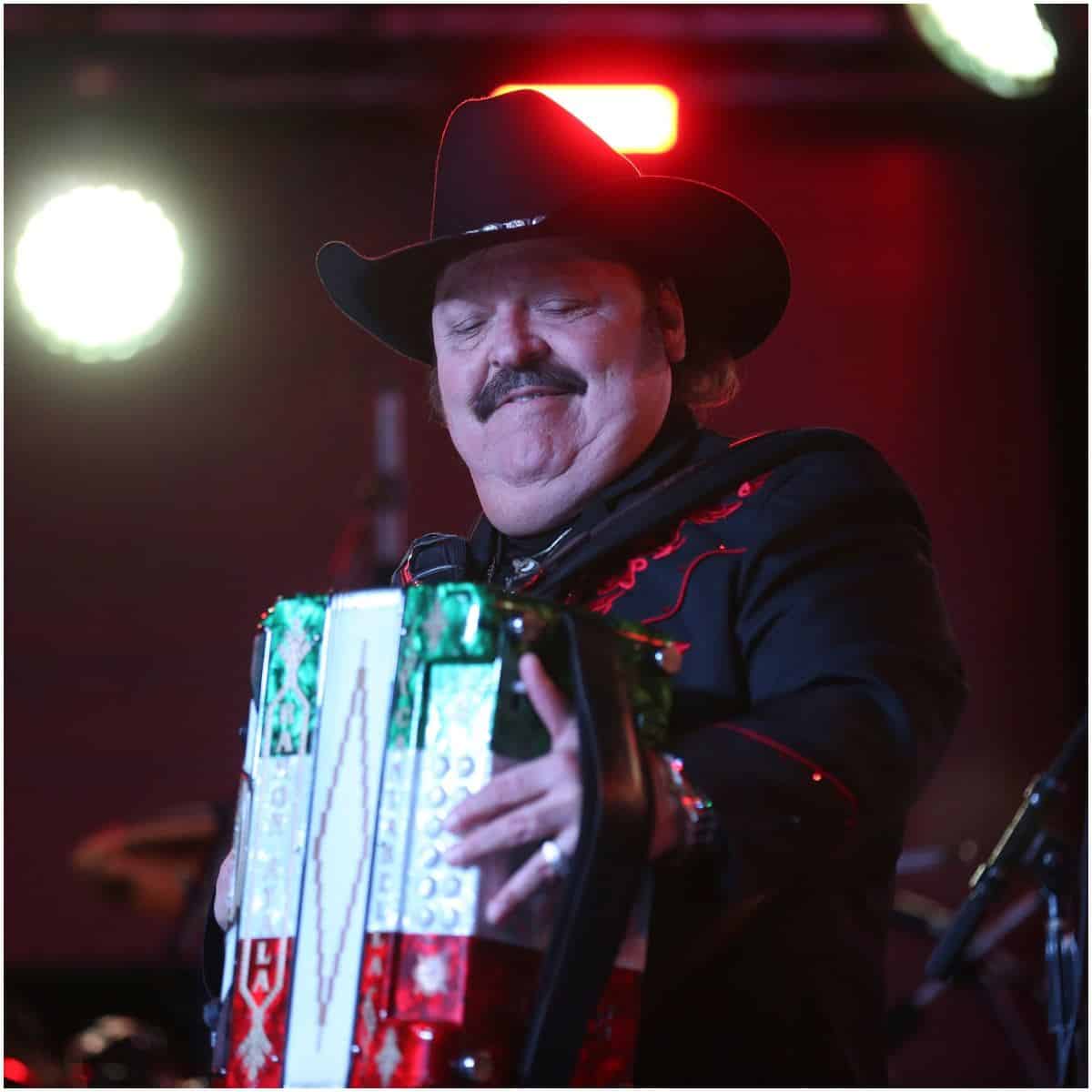 The pair began to make a name for themselves and evolved from putting on bar performances to playing at monthly employee parties at various institutions.
One of their biggest clients was a branch of Banco Nacional de Mexico, which ultimately gave them the confidence to break into show business, when they started approaching record labels in 1962.
Their music was described as norteno music, but they struggled to attract any serious attention in the US as record companies scoffed at the fact that they were Mexicans.
But like something out of a movie, Ayala and Reyna were summoned out of the blue by a stranger who had seen them play and offered them a chance to perform on an album.
The stranger, as it turns out, was Paulino Bernal, who owned a record label in Kingsville.
Soon after, they launched their first album, which was a collection of three covers.
The songs were popular in the US but didn't impress across the border in their native Mexico. They continued hitting the road and enjoyed fantastic success in the sixties, recording 18 albums and developing a glowing reputation.
He Teams Up with Eliseo Robles
Ayala was devastated that Cornelio announced that he was breaking up the partnership.
But he would soon realize that he was more than capable of succeeding on his own, and it was soon after his break away from Reyna that Ayala released one of his most popular songs – Me Cai de la Nube.
His new vocalist, Eliseo Robles, more than made up for the departure of Reyna, and the pair went on to achieve incredible musical success.
Their most popular songs included Un rinconcito en el cielo and Chaparra de mi amor.
Various other vocalists joined Ayala over the years, but it's often his period with Eliseo Robles that people point to as the very pinnacle of the norteno musical genre.
Awards, Album Sales, and Movie Appearances
He received a US Grammy Award in 2001 for his album El Vivo El Hombre Y Su Musica, and he has gone on to win another Grammy and two Latin American awards in recognition for his contribution to music.
Overall, Ayala's music has been incredibly successful and is much loved. He sells on average 750,000 units per year and has achieved gold and platinum albums in Mexico.
In addition to his musical achievements, Ramon has appeared in thirteen movies, and as such, is a hugely popular figure in the arts in Mexico and other parts of Central America.
READ MORE: Tony Royster Jr. Net Worth
The Arrest
In December of 2009, Ramón and his band Los Bravos del Norte were performing at a party in Tepoztlán, when Mexican soldiers raided the party, killing three alleged Beltrán-Leyva Cartel members and detaining 11.
Ramón was also detained and held pending charges for crimes related to narco-trafficking.
Additionally, the military seized 16 automatic rifles and $280,000 in cash during the raid that was part of the Mexican government's ongoing campaign to crack down on drug gangs.
After two weeks, he was released from jail for health reasons; however, authorities said that Ramón remains under investigation for alleged ties to a drug cartel.
READ MORE: Is Luke Combs married?
Wife
Ramón Ayala has four children and has been married to his wife Linda for more than thirty years.
One of his sons, Ramon Ayala Jr., is a talented musician in his own right and has been a member of his father's band since the late 1980s.
READ MORE: Le'Andria Johnson Net Worth
Ramón Ayala – Net Worth
Throughout his career, Ramon Ayala has been a hugely successful musician.
He has earned his money predominantly through record sales and royalties and has also successfully toured different parts of the world playing to sold-out venues in different cities.
Ayala has been active in the music industry for more than forty years and has produced in excess of 100 albums.
He is one of those unique musicians who are popular in countries where his native tongue is not necessarily understood by fans of his songs; such is the popularity of the music that he produces.
Therefore, Mexican songwriter and singer Ramón Ayala has an estimated net worth of $9 million.
READ THIS NEXT: Who is Stokley Williams?