What is Le'Andria Johnson's net worth? Who is Le'Andria Johnson's husband?
Introduction
Le'Andria Johnson is an accomplished songwriter and worship leader at her hometown church in Altamonte Springs, Florida.
Also, Le'Andria was the season 3 winner of the BET gospel singing competition show Sunday Best.
Biography
She was born in Palatka, Florida, to Pastor Sharon Johnson and Bishop Gregory Johnson. Her father, Gregory Johnson, leads HQ Ministries in Altamonte Springs, Florida.
Le'Andria is one of two daughters (Tamara and Le'Andria) and two sons (Terrance and Michael), all of whom can play instruments and sing.
Since she was two years old, Johnson had sung in front of her father's congregation, however, Le'Andria had hardly considered a professional career as a gospel singer.
Sunday Best Winner
In June 2010, with over 2 million votes from the network's faithful viewers, she has been crowned BET's Sunday Best (a reality television Gospel music singing competition series) winner. For the finale, Le'Andria performed a medley of 3 songs, "He Was There," "I Love the Lord," and "In the Midst of It All."
As part of her win, Johnson won a 2010 Ford Taurus SHO, a national recording contract, and a cash prize courtesy of Degree Nature Effects.
After, she went on to release singles like "I Shall Leap Into My Destiny," that in August 2011 topped Billboard's Gospel chart.
Her brother Terrence co-wrote many of her songs, including "I Shall Leap Into My Destiny."
On September 6, 2011, she released an EP of 7 songs entitled "The Awakening of Le'Andria Johnson."
READ MORE: Stokley Williams Net Worth
The album enjoyed strong sales, debuting at number 1 on the Billboard Top Christian/Gospel Album Chart and Top Gospel Album Chart and at number 26 on the Billboard 200.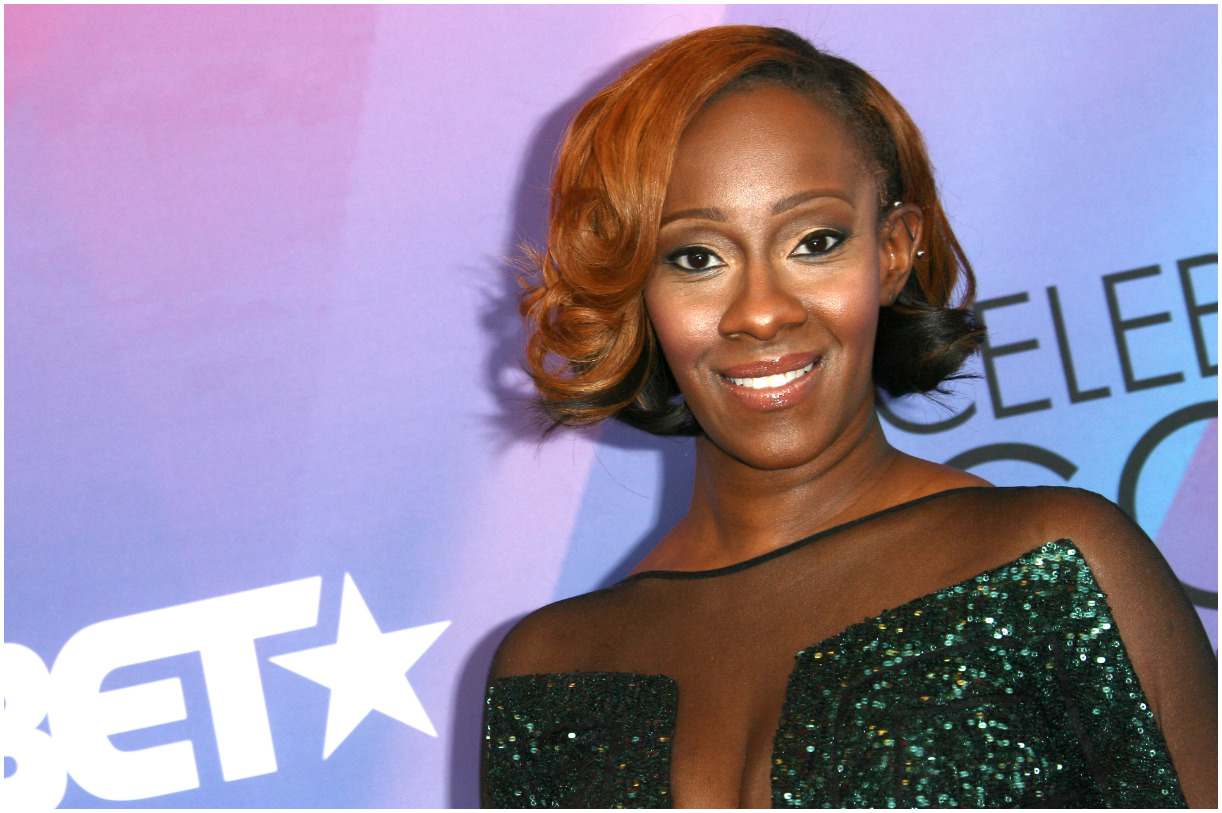 In 2012, Johnson received her first NAACP Image Award nomination for Outstanding Gospel Album for "Le'Andria Johnson The Experience."
In 2012, Le'Andria announced that she was pregnant with her 4th child. This announcement was not received well within the church community or the gospel industry. But, she continued to perform and minister through the pregnancy.
On November 21, 2011, she released a self-titled Christmas EP, and on February 14, 2012, a 14-song album known as – "The Evolution of Le'Andria Johnson."
In 2012, for Best Gospel/Contemporary Christian Music Performance for her debut single – "Jesus," she received her first GRAMMY® Award.
Additionally, in June 2013, she founded Imperfect People Changing Ministries in Atlanta. In the present day, she serves as pastor.
READ MORE: Luke Combs Net Worth
Controversy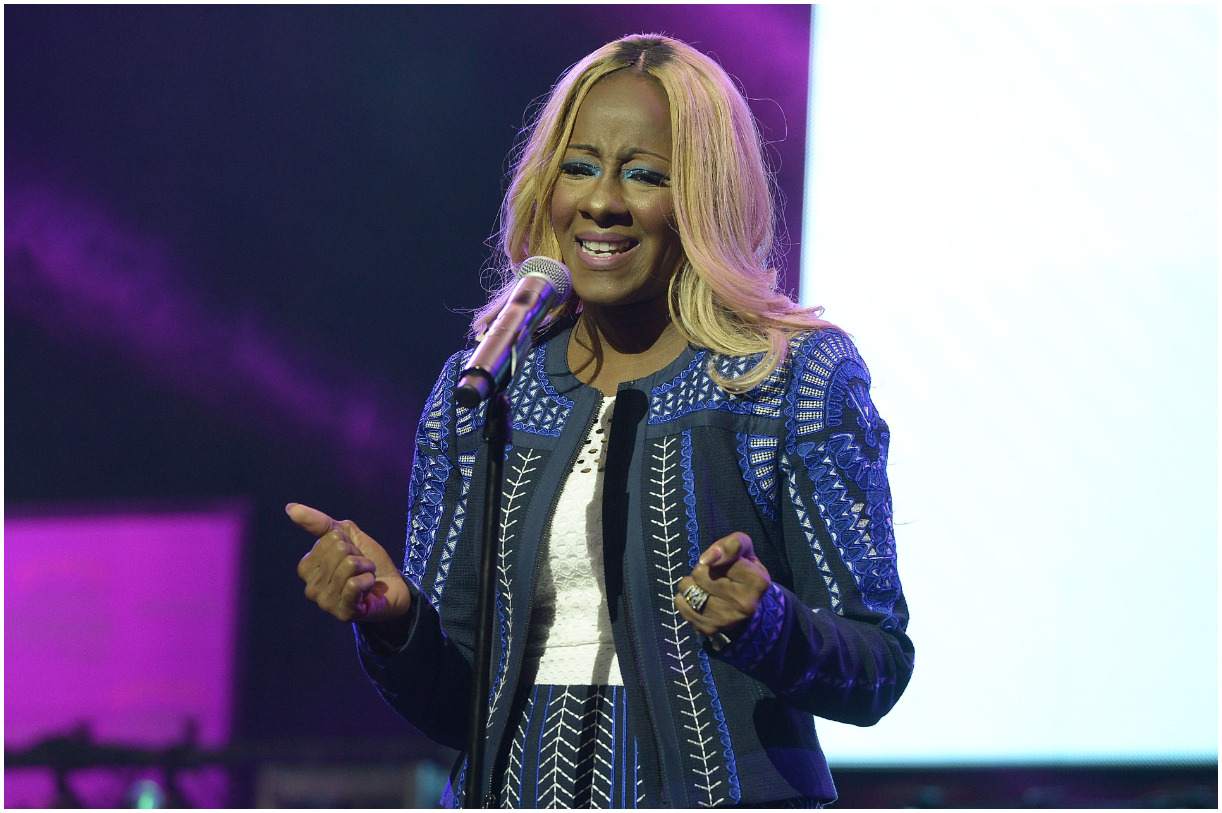 In September 2015, Le'Andria broadcast for ten minutes on Periscope while drinking Patron, a brand of tequila products.
Among other things, Le'Andria said:
"We have been controlled by this religious beast all of our lives. At the end of the day, there are real people out here with real issues, living in a real-world and serving a real God."
Le'Andria continued:
"I am not hiding anything from y'all because I am not scared of y'all. I am not scared of anybody and I am who I am. God forgives me and allows me to be forgiven 70 times 7. His grace is sufficient and is enough for me… Which means, 'Let the party begin!'"
In March 2019, Le'Andria told Iyanla Vanzant (the host of Iyanla: Fix My Life, on OWN: Oprah Winfrey Network) that she was free from alcohol after spending thirty days behind bars.
Vanzant responds:
"Spoken like a true alcoholic."
Husband
In 2013, Le'Andria Johnson married Forrest Walker.
Children
She has five children.
READ MORE: Ramón Ayala (Argentine musician)
Songs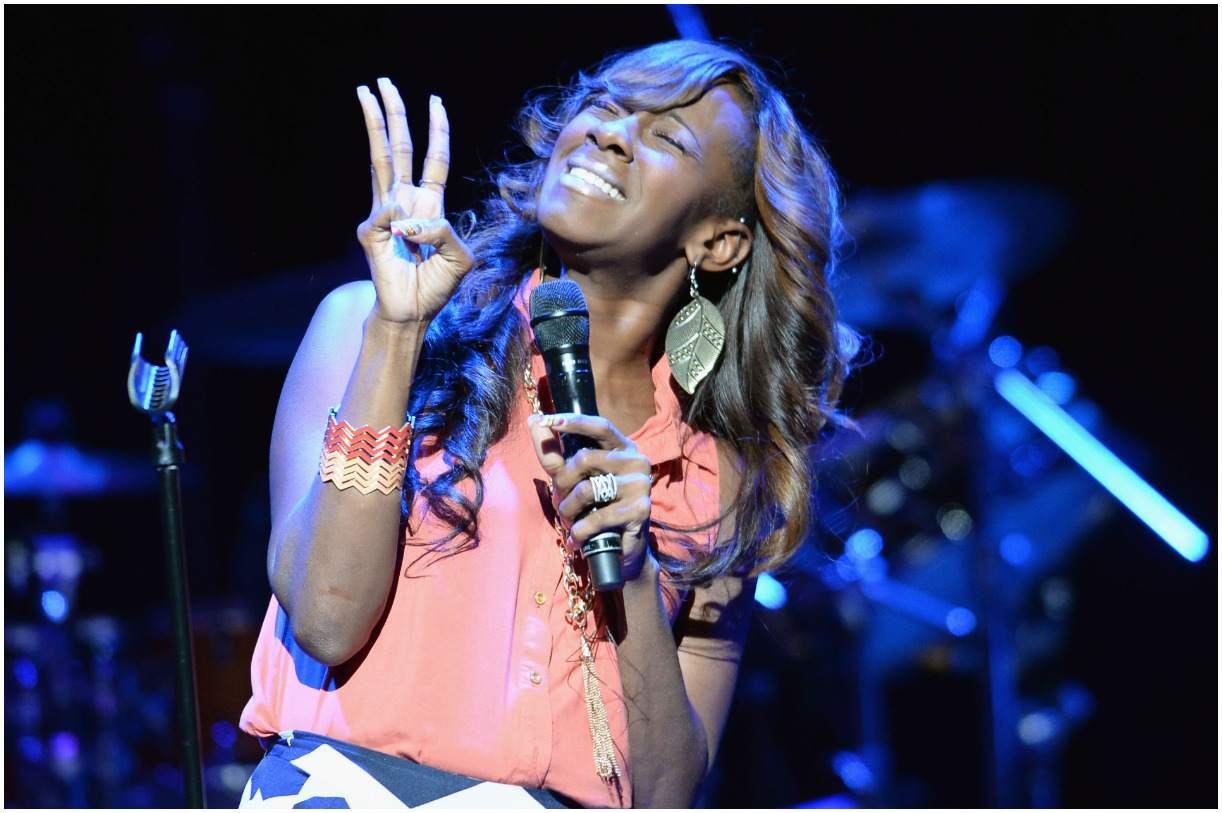 Some of her top songs are:
Lord Keep Me by Day;
Better Days;
If Jesus Can't Fix It;
All I Got;
I Will Go;
Revival Fire Fall;
Jesus;
Wait on You;
I Shall Leap Into My Destiny;
Joy;
Love Anymore;
Church Medley;
I Am Available;
Change Is Now;
God Will Take Care of You.
Trivia
During a 2019 episode of the series – "Iyanla: Fix My Life," Johnson said to her agent that she doesn't want to sing gospel anymore.
She said:
"I don't want to sing gospel music."
Quotes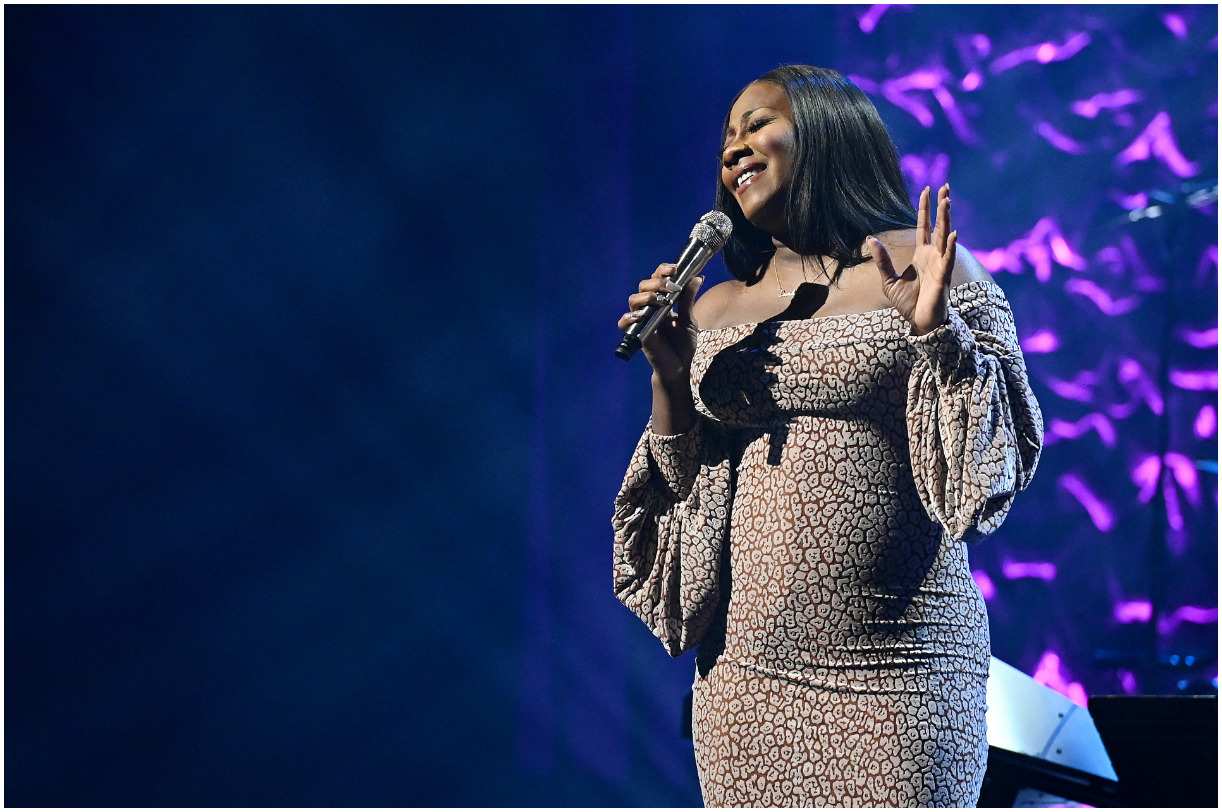 "I drink, yes. To be drunken, I know that's a sin. But I'm not doing this every day. I'm not doing this back to back."
"When I don't give myself too much credit, I know God is taking care of the situation. It's not me. I'm just glad to be a willing vessel."
"It [alcohol] consumed every part of me. I didn't realize I was drinking Monday, Tuesday, Wednesday, Thursday, Friday, Saturday, Sunday, Monday, Tuesday. I was drinking a lot."
"What I learned quickly after winning Sunday's Best is that the Awards, Awards Shows, Red Carpet's none of that define me. I had to take some time to find myself again."
"You know what I'm tired of though? … I'm tired of being Le'Andria Johnson that y'all know of."
READ MORE: Tony Royster, Jr. Biography
Le'Andria Johnson – Net Worth
Johnson earned most of her wealth from selling copies of her albums, including – Bigger Than Me, The Experience, Christmas Best, and The Awakening of Le'Andria Johnson EP.
On YouTube, Johnson has over 70 million views, meaning about $210k in revenue.
Therefore, American gospel musician Le'Andria Johnson has an estimated net worth of about $1.5 million.
READ THIS NEXT: Bio of Pastor Gino Jennings
References

https://www.revolvy.com/page/Le%27Andria-Johnson
https://www.oxygen.com/people/pastor-leandria-johnson