Jennifer Jo Cobb is an American race car driver who began her NASCAR career in 2004.
She was born on June 12, 1973, in Kansas City, Kansas, USA.
Her father, Joe Cobb, was a competitive race car driver. His achievements date back to 1976 and include hundreds of awards and victories, including the most popular driver award and a track championship.
Jennifer started racing in 1991 at Lakeside Speedway.
NASCAR
NASCAR (The National Association for Stock Car Auto Racing) is an American auto racing operating and sanctioning company which is best known for stock-car racing. The company was founded by Bill France Sr. in 1948.
In 2004, Jo made her NASCAR debut in the Busch Series at Homestead-Miami Speedway. Due to an early crash, Cobb finished 43rd.
In 2006, Cobb launched a clothing line that specifically produced for female race fans, named – "Driver Boutique."
On July 19, 2008, Jo competed in the Camping World Truck Series event at the Built Ford Tough 225.
In the follow-up year, Jennifer competed at the O'Reilly Auto Parts 250 driving the No. 73 Dodge for Derrike Cope Inc.
In 2010, after purchasing the assets of the No. 10 truck team from Rick Crawford (an American former professional stock car racing driver), Jo announced that she would run full-time in the truck series.
Later that year, she became the highest female points finisher in the history of The National Association for Stock Car Auto Racing Series to that time.
In 2011, she and her team partnered with MWR Command and U.S. Army Family to launch a promotion honoring women in the U.S. Military, called – "Driven 2 Honor."
In 2012, Jennifer ran the entire Camping World Truck Series schedule in the No. 10.
In 2014, Jo raced in the Truck Series in her No. 10 Chevrolet Silverado.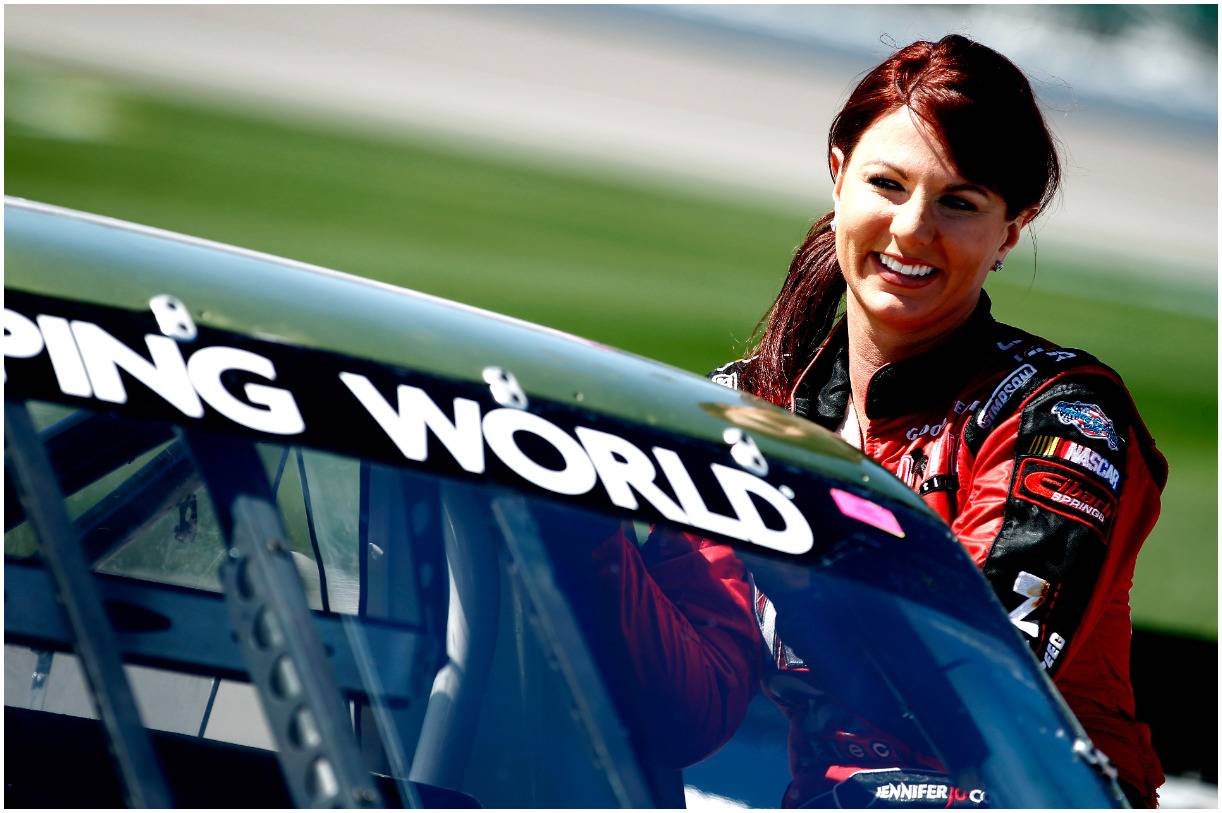 In 2018, Cobb joined Racing Total for The National Association for Stock Car Auto Racing Whelen Euro Series debut at Circuit Ricardo Tormo in Valencia.
Husband
In 2015, Jennifer Jo Cobb married Eduardo Troconis, a race car driver who has competed in the Desafío Corona Series and NASCAR Toyota Series.
In 2019, Eddie left ThorSport after 3 years with the team. Troconis is a Rookie of the Year Award winner in the Formula Vee Series and Indy Lights de las Americas as well as a 2-time Mexican Formula Three International champion.
Quotes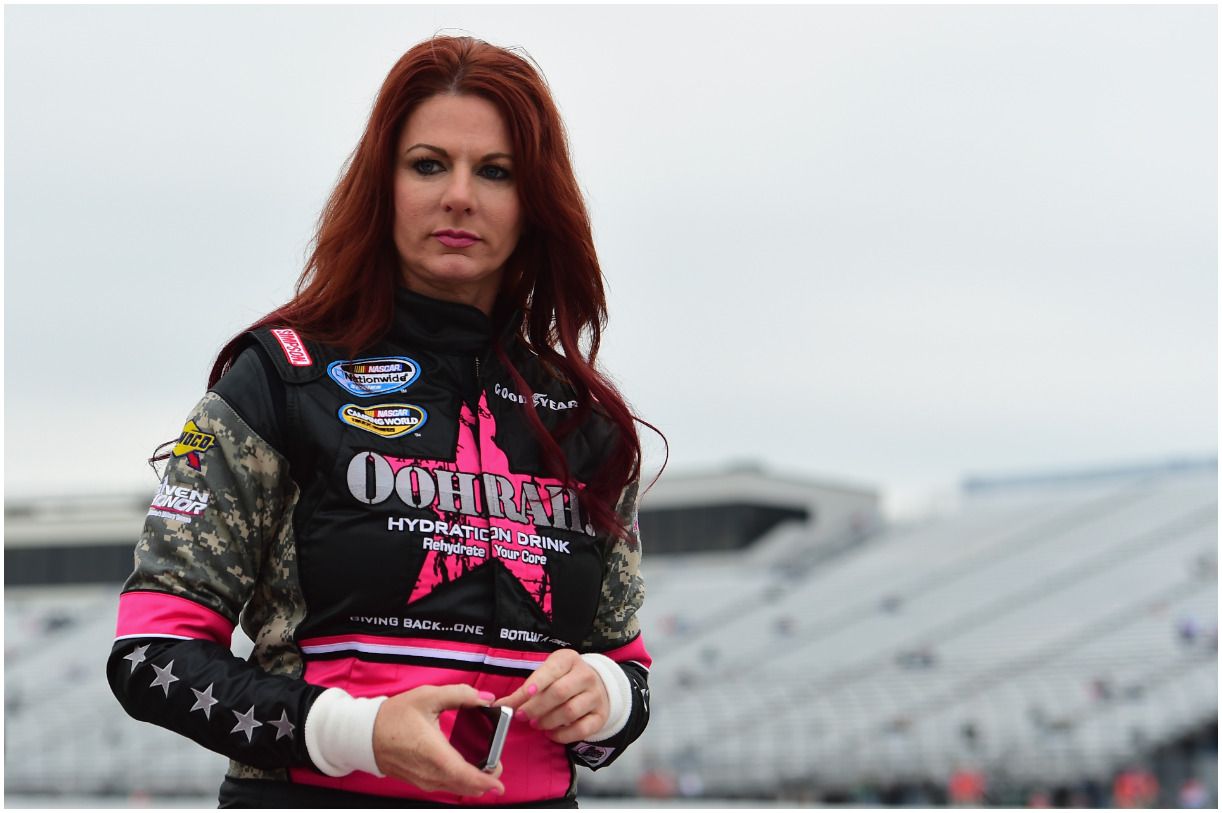 "I've always been taught that to finish first, you first must finish so it is important to for me to respect the equipment and my competitors."
"I sort of combine my time between men and women's fashion into driver's swag."
"In the first race it was very exciting, I was passing some cars and had a big smile and had a good finish."
"Racing in Canada, outside of the U.S. is really fun because the fans are not only very nice but they are enthusiastic about NASCAR."
Dispute
On May 15, 2013, Mike Harmon (a driver in the Nationwide and Camping World Truck Series) was arrested for stealing racing equipment and a hauler belonging to Jo.
Jennifer said the contents of the hauler were valued at more than $250,000. She said:
"It is my sole concern to get the transporter back so that we can make Friday night's NASCAR Camping World Truck Series race at the Charlotte Motor Speedway."
Police recovered five trucks and two cars from Mike Harmon's garages.
The Rowan County, Sheriff's Office issued warrants for the arrest of Mike and his sister for breaking and entering a motor vehicle and felony larceny of the trailer.
Mike is denying the allegations. During an interview, he said:
"I've never stolen as much as a piece of bubble gum. To be arrested for a felony is ridiculous."
He was released from jail on a $10,000 bond.
Jennifer soon posted on her Facebook account that she did not accuse Mike of stealing her hauler, however, that the warrant was issued due to the "evidence and eye witness accounts."
She said:
"I have not accused or alleged any person in this crime. Arrests have been made based on evidence and eye witness accounts."
In November 2013, Jo requested the criminal charges filed against Mike to be dropped by the Rowan County District Attorney's office.
Mike declared that he wants to know who was behind the wheel of the stolen trailer. He also said: "It's ridiculous. I mean, you know that everybody's shop is under surveillance."
Jennifer Jo Cobb – Net Worth
Cobb is a national television personality, public speaker, and spokesperson as well as an ARCA Racing Series, NASCAR Camping World Truck Series, and NASCAR Nationwide Series driver.
Fact – Jennifer was the highest finishing female driver in overall points for a season in 2010.
Jo also founded a team that competes in the NASCAR World Camping Truck Series with the No. 10 truck, named – "Jennifer Jo Cobb Racing."
In addition, Jennifer created a line of clothing for female race fans in 2006. Therefore, Jennifer Jo Cobb has an estimated net worth of $3.8 million.
Image source – © Guliver / Getty Images
READ THIS NEXT: Is Earl Monroe married?
References

https://eu.usatoday.com/jennifer-jo-cobb-mike-harmon-arrest-trucks
https://sports.yahoo.com/jennifer-jo-cobb-accuses-mike-harmon-stealing
https://www.wbtv.com/nascar-driver-mike-harmon-steal-jennifer-jo-cobb-race-trailer