SypherPK (real name – Ali Hassan) is a streamer for the North American team "Luminosity Gaming." He is best known for his Fortnite streams.
Biography
He was born on May 10, 1996, in Texas, USA.
Hassan has two younger brothers named Otto and Junior, who are also streamers.
On his eighth birthday, Ali received a PlayStation 2 as a gift. Soon, he became an avid gamer.
YouTube
On January 23, 2011, Hassan began his self entitled YouTube channel. The channel has over 4.58 million subscribers.
Twitch
In 2012, Ali began streaming RuneScape regularly. RuneScape is a high fantasy open world MMORPG set in a medieval fantasy realm named Gielinor.
On June 7, 2013, he started a second channel, titled Sypher Plays.
"Sypher Plays is gonna be a more chill, funny channel where we are not sweating our balls off," Hassan said about this YouTube channel. He added: "We are just chilling out, we are playing fun games like Fall Guys."
In 2014, Ali became a partnered Twitch streamer. Currently, Ali has over 3.8 million followers on the platform. He said: "I was in high school and graduated before transitioning to streaming/youtube full time."
In 2015, Hassan started to play The Elder Scrolls Online, an MMORPG published by Bethesda Softworks and developed by ZeniMax Online Studios.
In April 2016, SypherPK was banned on The Elder Scrolls Online. "I was permanently banned for account sharing … I was account sharing so I can play with different communities," he explained on YouTube. Ali was later unbanned.
Fortnite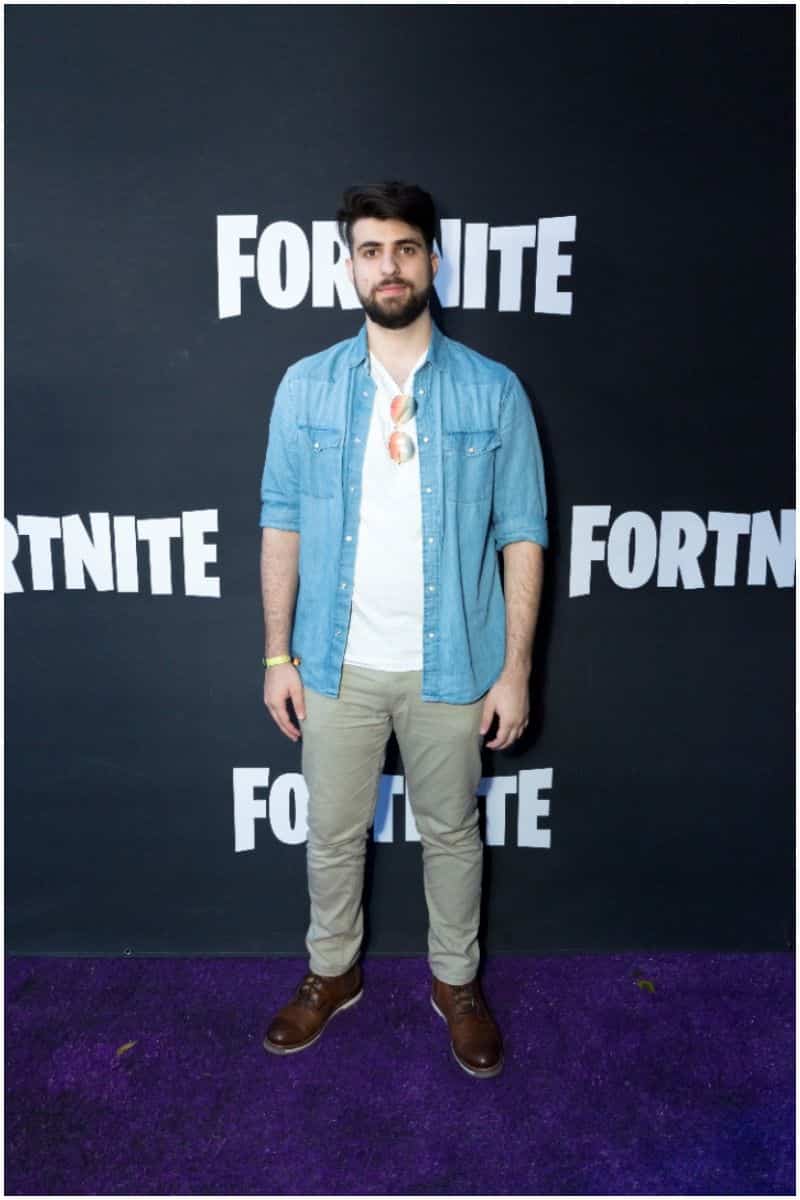 Ali started to stream Fortnite "Battle Royale" after Epic Games released the game. In Fortnite, Hassan is renowned for setting booty traps.
"Fortnite will last for a while, I worry more about my personal enjoyment more than anything else," he wrote in a Q&A on Reddit. Hassan added: "I play the game 8-10 hours every single day."
In 2018, he signed to the Canadian organization Luminosity Gaming.
On October 7, 2019, Ali started another YouTube channel, called- "More SypherPK." It has more than 1.11 million subscribers.
On July 7, 2020, he signed a partnership with Zaxby's, a chain of fast-casual restaurants known for its chicken fingers and wings. "I grew up eating Zaxby's, so it's an exciting and humbling opportunity to welcome them as an official partner," said Hassan.
Also in July 2020, SypherPK has revealed that he will no longer be focusing on Fortnite full-time. "I've been thinking about this a ton, but starting tomorrow, my main focus on stream is going to be Warzone," he tweeted. Ali also commented: "I Will still play Fortnite to record daily Youtube content but during these few weeks while we wait for cars, it's going to be pretty minimal."
Note – "Call of Duty: Warzone" is a free-to-play battle royale video game that allows online multiplayer combat among 150 players.
READ MORE: Bruce Makowsky & Kathy Van Zeeland
"Happy 3rd Birthday to Fortnite, love it or hate it, the game has changed the gaming landscape and changed lives," Ali confirmed on Twitter in September 2020 that he still has a passion for Fortnite. He added: "Glad to have been a part of it."
On September 28, 2020, he said that Storm's whirlwind is the best ability in Fortnite. Note – Storm's whirlwind allows players to disarm enemies, block projectiles, and avoid damage.
Wife
SypherPK is married to Daniela, also known as "manishie" on Instagram and Twitter.
"Happy 3 Years and to many more," he wrote on Twitter on September 22, 2020. See a photo with the two here.
Quotes
"Being good at a game is how I have fun."
"We should all make an effort to be nicer to each other."
"The players that like to jump into boxes the most are controller players." (The Verge)
"I became friends with Nick, Ninja, Lupo, Tim, through Fortnite."
"Just had the most inspirational dream ever. I forgot most of it, but I feel so motivated."
"In the gaming world, secrets are not kept."
READ MORE: Monica Beets Net Worth
Trivia
He has three Australian Shepherd dogs called Yuna, Aiko, and Aegon. The dogs even have their own YouTube channel with over 238k subscribers.
SypherPK – Net Worth
Hassan earned most of his wealth from streaming on Twitch and advertisements on YouTube.
On Twitch, Ali has more than 6k subs, which bring at least $15,000 per month. On the platform, Hassan also makes money from sponsors, ads, and donations from fans.
On YouTube, SypherPK has around 1.2 billion views, meaning around $3 million in revenue, before taxes.
In addition, the streamer makes money from sponsored posts on Instagram, where he promoted Nesquik, JBL, and others. He also earned $62k from participating in esports tournaments.
Therefore, Twitch streamer SypherPK has an estimated net worth of $2.5 million.
READ THIS NEXT: Who is Darren Sugg?