Eric Andre is an American comedian and actor who had a role in the 2013 film The Internship.
In 2018, Eric began voicing Luci on Netflix's Disenchantment.
Andre also created and starred in The Eric Andre Show on Cartoon Network's Adult Swim.
Biography
He was born on April 4, 1983, in Boca Raton, Florida, USA, to a Jewish mother and a Haitian father.
He said:
"I grew up in Boca Raton, Florida – the worst place on earth."
Andre considers himself both Jewish and Black.
In 2001, he graduated from Dreyfoos School of the Arts in West Palm Beach, Florida. In 2005, he received a bachelor's degree in double bass performance from Berklee College of Music.
In 2009, he began his professional career in both television and film. Eric had an early role in the 2009 film The Invention of Lying. The supporting cast features Jennifer Garner, Louis C.K., Jonah Hill, Rob Lowe, and Tina Fey.
Between 2009 and 2011, Eric appeared in shows like Hot in Cleveland, The Big Bang Theory (the show premiered on CBS on September 24, 2007), Level Up, and more.
He co-starred as Mark on "Don't Trust the B—- in Apartment 23," an American television sitcom that aired on ABC for two seasons from April 11, 2012, to January 15, 2013. The sitcom was created by Nahnatchka Khan and starring Krysten Ritter.
In 2014, he was nominated at Streamy Awards as part of the Best Ensemble Cast in "The ArScheerio Paul Show."
Eric played Mike in the FXX comedy series – "Man Seeking Woman."
The series is set in Chicago, about a soft-spoken and naïve man in his 20s named Josh Greenberg, who finds himself in a few awkward and surreal circumstances while trying to find love.
Show
The Eric Andre Show premiered in the United States on May 20, 2012. It is an American surreal comedy television series on Cartoon Network's late-night programming block, Adult Swim.
It has the nominal look and feel of a talk show, however, this show stands apart for no shortage of reasons – especially the fact that guest stars rarely know exactly what they are in for.
During an interview, Andre said:
"The show is a Google click away, and people just don't do research. They're coming in blind."
His show is actually a mix of his out of the box sense of humor and a parody of public access talk shows.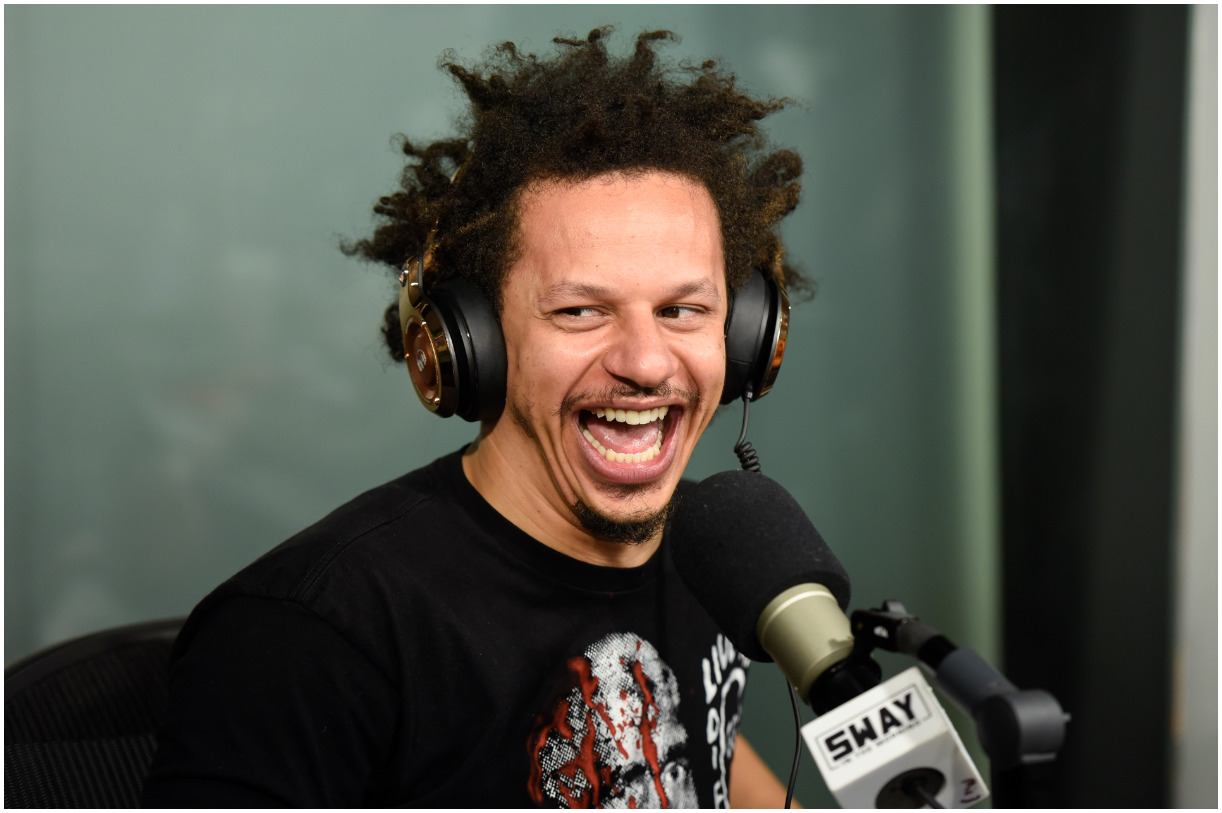 The pilot was directed by Kitao Sakurai and Andrew Barchilon and was co-hosted with Hannibal Buress. Furthermore, the pilot was filmed "over a few days" in 2009 in an abandoned bodega in Brooklyn.
Andre told IndieWire:
"It is like pure Id, the most creative freedom I'll ever have."
Eric later added:
"There's no rules. It can totally be as surreal or absurd or nonlinear as it wants. If you hooked a tube up to my brain and fed it into a television, it would be the show, for sure."
Guest stars who appear throughout his show include:
Asa Akira;
John Kricfalusi;
Jimmy Kimmel;
Russell Brand;
Lauren Conrad;
George Clooney;
Jodie Sweetin;
The Hulk;
Lorenzo Lamas;
Beyonce;
Ali;
Tatyana;
Jay-Z;
Sinbad;
Tyler, the Creator;
Seth Rogen;
Pete Wentz;
Chris Jericho;
Devendra Banhart;
James Van Der Beek;
Killer Mike;
Jack McBrayer;
Wiz Khalifa;
Aubrey Peeples;
T-Pain;
Jack Black;
George Corpsegrinder Fisher;
Dolph Lundgren;
Ryan Phillipe;
Mr. Muthafuckin' eXquire;
Dave Koz;
Open Mike Eagle;
Flying Lotus.
READ MORE: Hugh Jackman Net Worth
His show has been criticized by many for being immature and too childish.
While filming season 1 of his show, Eric crashed a town hall meeting during the mayor's speech. Andre rushed up to the podium shouting:
"Vote for me for class president and I'll put beer in the water fountains and cameras in the girls' locker rooms. Don't taze me bro!"
His actions booked him for 24 hours in jail.
At the conclusion of the 1st season, Christopher R. Weingarten of SPIN described his show as:
"possibly the weirdest (and most engrossing) ten minutes on contemporary television."
Christopher R. Weingarten continued:
"the home-brewed humanity of Fernwood 2 Night, the surrealist Möbius strips of Tim & Eric, the Dada puckishness of Tom Green and the kinetic pranksterism of Jackass, [Eric is] ultimately an Andy Kaufman for the Four Loko generation."
The first four seasons of the show have been released on YouTube, iTunes, and Amazon Video.
READ MORE: David Spade Net Worth
Girlfriend
From 2012 to 2014, Eric Andre dated Tatyana Ali, an American actress who began her acting career at age six as a child performer on Sesame Street.
Ali also played Roxanne on the soap opera, titled – "The Young and the Restless." In July 2016, Tatyana married English professor Vaughn Rasberry.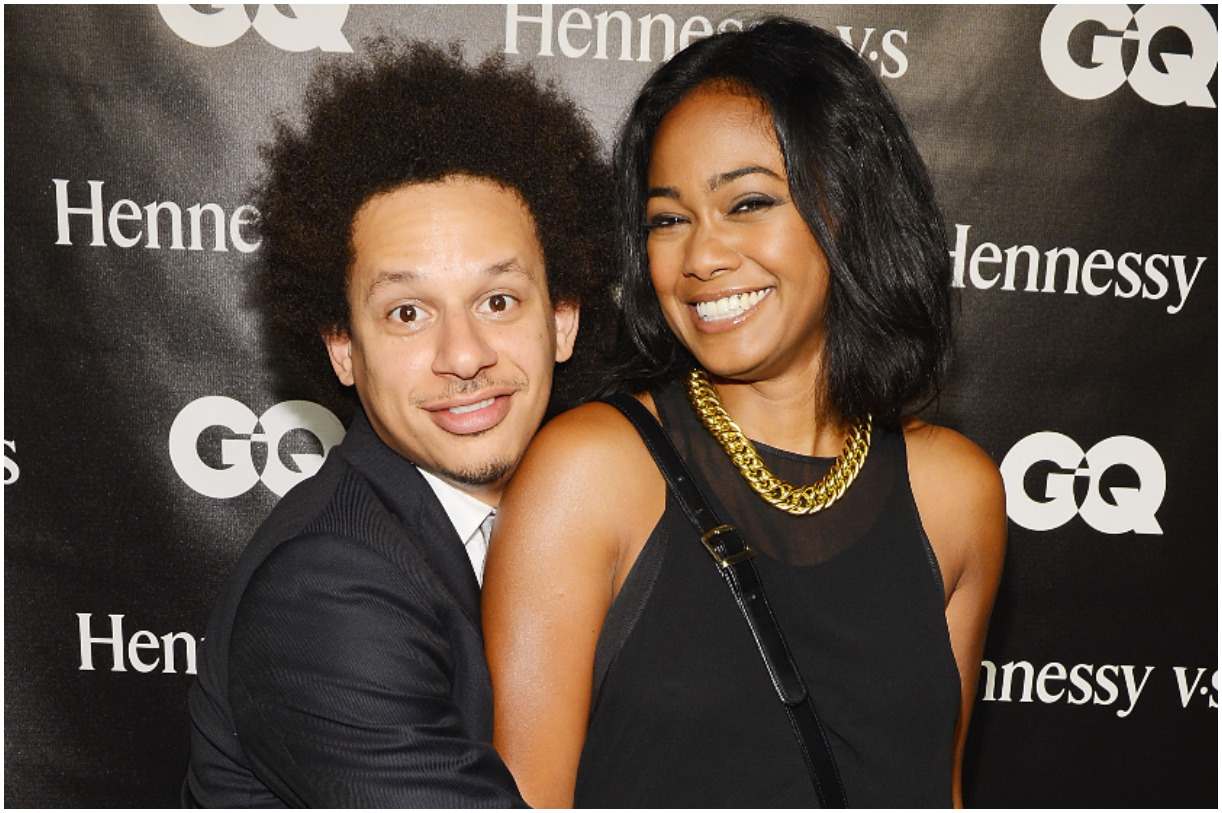 In 2015, Andre was rumored to be dating Amber Rose, an actress, model, recording artist, and socialite who has appeared as a guest judge on Season 3 of RuPaul's Drag Race. Amber also appeared in several music videos by Mary Mary, Young Jeezy, and Nicki Minaj.
In 2017, he briefly dated actress Rosario Dawson, an actress who played roles in Unstoppable and Percy Jackson & the Olympians: The Lightning Thief, Death Proof, Clerks II, Trance, Eagle Eye, 25th Hour, Seven Pounds, Sin City, and Rent.
READ MORE: Doris Day Net Worth
Height
Eric Andre is 6 feet (1.83 meters) tall.
READ MORE: Who is Katherine Heigl?
Trivia
His co-star Jay Baruchel called him:
"inwardly very moral man."
Eric Andre – Net Worth
Andre earned most of his wealth from appearing in numerous movies (such as The Big Bang Theory or The Invention of Lying) and hosting The Eric Andre Show.
Andre has appeared in many films and TV series, including:
Rough Night;
Lucas Bros Moving Co;
Should've Been Romeo;
The Invention of Lying;
The Righteous Gemstones;
Man Seeking Woman;
2 Broke Girls;
The Big Bang Theory.
Therefore, stand-up comedian Eric Andre has an estimated net worth of $3.5 million.
READ THIS NEXT: Famous American Indian Actors