Darren Sugg is a Creative Director at video game developer Epic Games.
Biography
He was born on August 1, 1977, in North Carolina, USA.
Darren earned a Bachelor of Arts degree in communications and multimedia from Marist University in 2000.
From 2003 to 2010, Sugg was Portal Development Manager at TenTV.
From 2006 to 2009, Darren worked as a Game Systems Developer at Turbine, a game development studio founded in 1994. Turbine released several MMORPGs titles, including – The Lord of the Rings Online, Dungeons & Dragons Online, and Asheron's Call. For a little over a year, Sugg was a Senior Game Systems Developer at the company.
From May 2010 to July 2012, he worked as a Senior Game Designer at The Amazing Society, an MMO development studio owned by Gazillion Entertainment, Inc.
In 2011, Darren was part of the team that produced the massively multiplayer online game "Marvel Super Hero Squad Online" based on the Marvel Super Hero Squad.
"Darren's a sharp, practical designer who will pretty much put other developers to shame with his sheer tenacity and drive," former Senior Game Designer at Amazon Nikolaus Davidson said about Sugg.
Epic Games
In July 2012, Sugg became the Creative Director at video game and software developer Epic Games.
Epic Games was founded by Tim Sweeney as Potomac Computer Systems in 1991. The vice president of Epic Games is Mark Reinis.
In 2017, Epic Games released Fortnite, a free-to-play video game set in a post-apocalyptic world. The company first announced Fortnite way back in 2011.
"Fortnite is the distillation of … when you are a kid and you are in that backyard piece of woods and basically building that fortress with old nails and found boards and then you just standing on top of it, and you are imagining what would be like to have all these monsters around you," Darren expressed his opinion about Fortnite in an interview.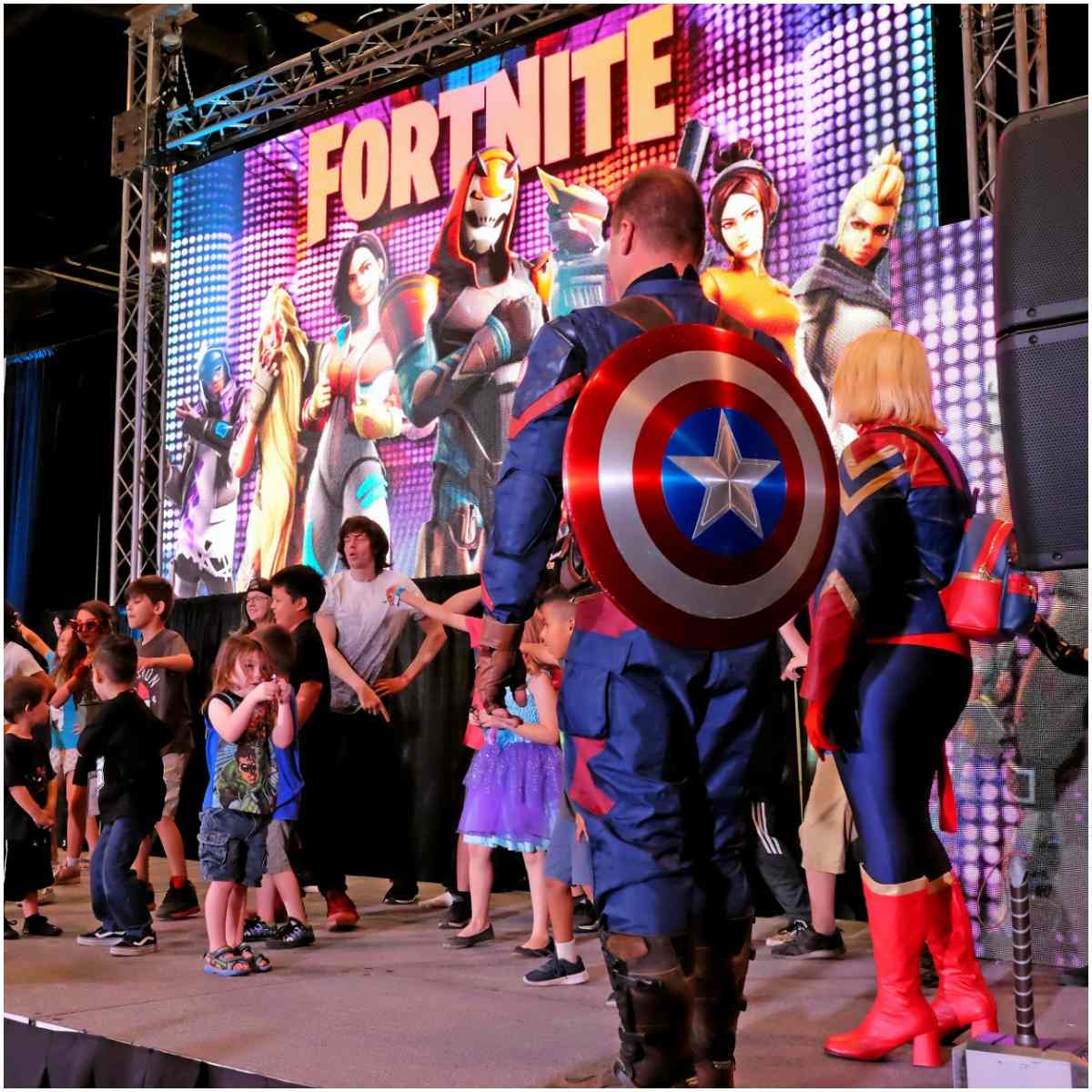 He went on to say: "It sort of catches that childhood feeling of both building and being heroic at the same time."
READ MORE: Is Leon Logothetis married?
Sugg tweeted in December 2019: "People have often asked me what the legacy of Fortnite will truly be, and I think it's the community and what they've done to make the world just a bit better."
In October 2018, Fortnite was viewed for more than 67 million hours on Twitch. Some of the best Fortnite streamers are:
Sugg was also part of the team that developed "Fortnite: Battle Royale," a free-to-play battle royale video game released in 2018.
In 2020, Google and Apple jettisoned Fortnite from their app stores after Epic Games bypassed their payment systems.
In August 2020, Epic Games has filed lawsuits against Google and Apple after its stellar game was dropped from Google Play and the App Store. Epic Games' complaint alleges that the two tech giants' payment restrictions constitute a monopoly.
"Epic enabled a feature in its app which was not reviewed or approved by Apple, and they did so with the express intent of violating the App Store guidelines regarding in-app payments," Apple said in a statement.
READ MORE: Bruce Makowsky Net Worth
Wife
Darren Sugg is married but there is no additional information available.
Quote
"The fight against cancer is a real struggle for everyone and one that is close to my heart."
Darren Sugg – Net Worth
Sugg earned most of his wealth from working at Epic Games where he was involved in the development of Fortnite (released in 2017). The game reached 100 million iOS downloads within five months of release.
In 2018, Fortnite's revenue was around $2.4 billion. In 2019, Fortnite revenues were at $1.8 billion. In 2020, Epic Games was valued at $17.3 billion. Prior to working at Epic Games, Darren worked at Turbine. Therefore, Darren Sugg has an estimated net worth of $5 million.
READ THIS NEXT: Who is Monica Beets?