Tay Money is an American rapper, model, songwriter, and producer.
She is most well known for her hit songs "Trappers Delight," "Bussin," "Moneyway," "Imax," and "Nana."
She signed a record deal with Interscope/Geffen Records in 2021.
Tay made her debut in 2017 with the release of "Lewis and Clark."
She rose to stardom in 2018 through the release of her single "Trapper's Delight," which was released on her debut EP, DUH!
Tay Money released her debut mixtape, Hurricane Tay, in 2019.
In 2020, public awareness of Tay skyrocketed when her song "Bussin" from Hurricane Tay hit viral sensation status on the music app TikTok and peaked at #41 on the U.S Viral 50.
She also made the list of "10 North Texas Hip-Hop Artists to Watch in 2020" by D Magazine.
Tay has a strong Texan Southern accent that is prominent in her songs.
She defines her own music as "rap, pop, rockstarish – you can't just define it."
The Origin Story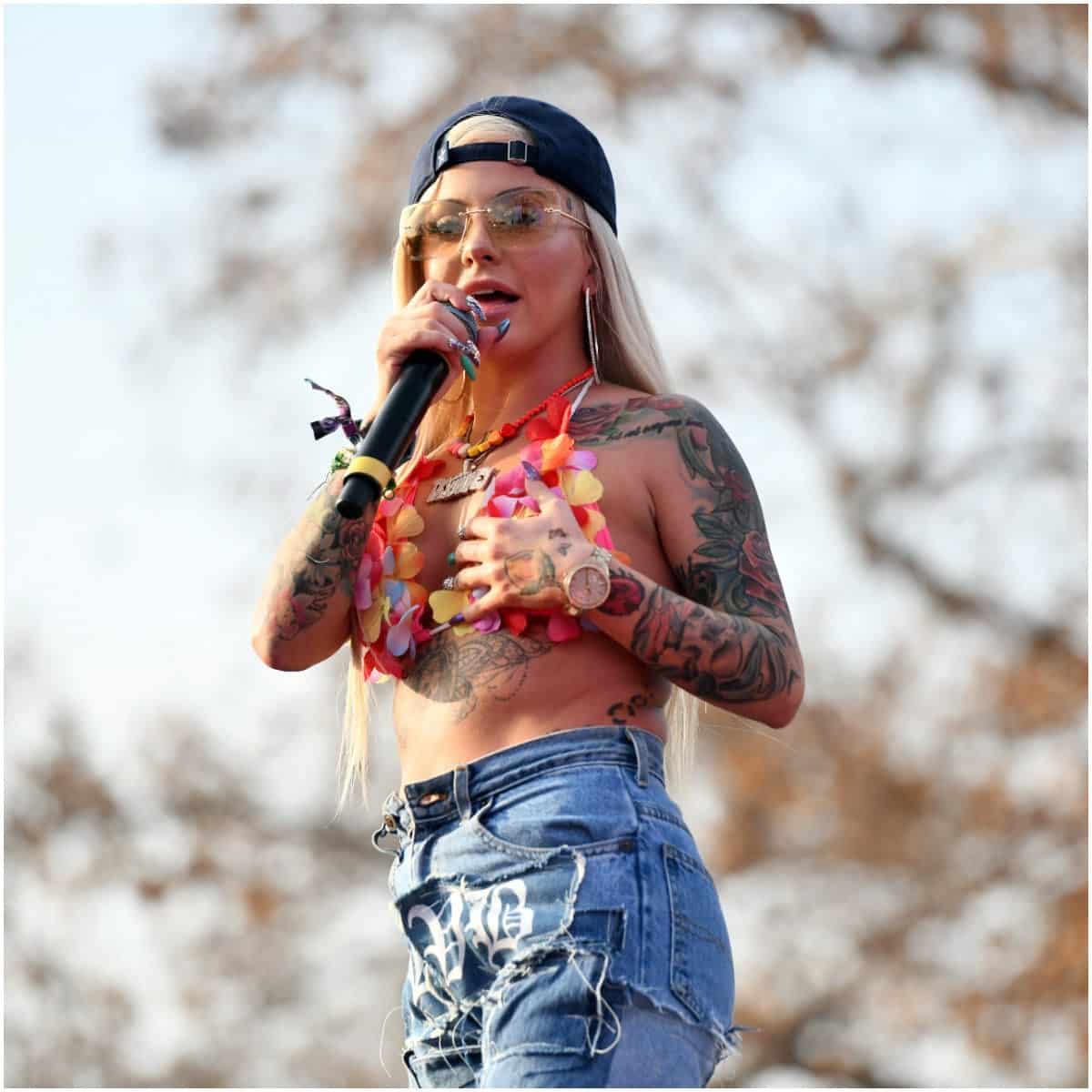 Tay Money (birth name – Taylor Noelle Watson) was born in Texas on April 6th, 1993, and had a humble upbringing on a ranch in Athens, Texas.
She enjoyed playing sports growing up and started playing softball and basketball at ages three and six.
Taylor has a license in cosmetology and moved to Dallas, Texas, in 2015 to work at a beauty parlor.
She worked as a hairdresser and hairstylist while there.
Even after her singing career took off, Tay still enjoys styling hair.
READ MORE: Niko Khale & Keyshia Cole
Debut Song
Tay released her first song and music video, "Lewis and Clark," with the help of Dallas-based music video director Dance Dailey in 2017.
Later that year, she released her next single, "Na Na."
She released her debut EP, DUH!, in November 2018.
The album consisted of 6 new tracks, including "Souffle Tay," "She Won't," "Bih Like Me," "New Bae," "Hell Yeah," and "Trappers Delight."
Her breakout hit was with the single on that album, "Trapper's Delight," being released on WorldStarHipHop's YouTube channel.
To date, the video has just under 10 million views.
She released several new singles in 2019, including "High School," "2k", "Ride Around," and "IMAX."
This was also the release year for her Hurricane Tay, the name of her debut mixtape, with features from DaBaby.
Notably, the single "Bussin" from Hurricane Tay went viral on TikTok in 2020.
Due to the virality of the song on TikTok, Tay Money's exposure rapidly grew during this period, and her YouTube views increased exponentially, especially for "Bussin," which is currently sitting at over 12 million views.
In July 2020, Tay Money released "Bussin 2.0" with rapper Saweetie. Later in 2020, she released a music video for "Circus."
In December 2020, Tay Money released her second mixtape, Blockedt. This mixtape contained the remixed version of "Bussin" and "Brat" (Feat. Mulatto).
In 2021, Tay's recognition of her success elevated through her signing a record deal with Interscope/Geffen Records.
This came with the release of her next single, "Asthma Pump."
Tay will be releasing her debut studio album in late 2021 with Geffen/Interscope.
READ MORE: Money Man Net Worth
Boyfriend
Tay Money was known to be in a relationship with Cole Bennet, a videographer and founder of Lyrical Lemonade, since 2019.
Their relationship ended in mid-2021. There were several rumors circulating that Taylor had become single.
These rumors were validated when Tay confirmed that Cole had cheated on her with Instagram influencer Stassiebaby.
Tay Money – Net Worth
Taylor earned most of her wealth from her record sales, streams, and ad revenue from YouTube. So far, Taylor has released – Blockedt, Hurricane Tay, and DUH!.
In 2021, Tay appeared in one episode of the TV series "Siesta Key."
It is unclear whether Taylor owns any real estate.
Therefore, rapper Tay Money has an estimated net worth of $1.5 million.
READ THIS NEXT: Who is DaniLeigh?