Danielle Leigh Curiel is a singer, songwriter, dancer, rapper, and choreographer.
She is most well known by her stage or professional name, Danileigh.
She originally performed as a backup dancer before she began singing covers of popular songs on YouTube, dancing, choreographing for other artists, and eventually releasing her own music and getting signed to Def Jam Records.
DaniLeigh experienced her breakout in the music industry after directing the music video for Prince's single "Breakfast Can Wait" in 2013.
She shot to further fame after releasing her debut single on YouTube and SoundCloud in November 2015, which has since accrued over two million plays on the platforms combined.
She was signed to Def Jam Records in 2017 and began releasing mixtapes and singles. She is well known for several of her songs, including "In My Feelings" (Feat. Kap G), "Lil Bebe" (Feat. Lil Baby), "Easy (Remix)" (Feat. Chris Brown), and "Cravin" (Feat G-Eazy).
The Origin Story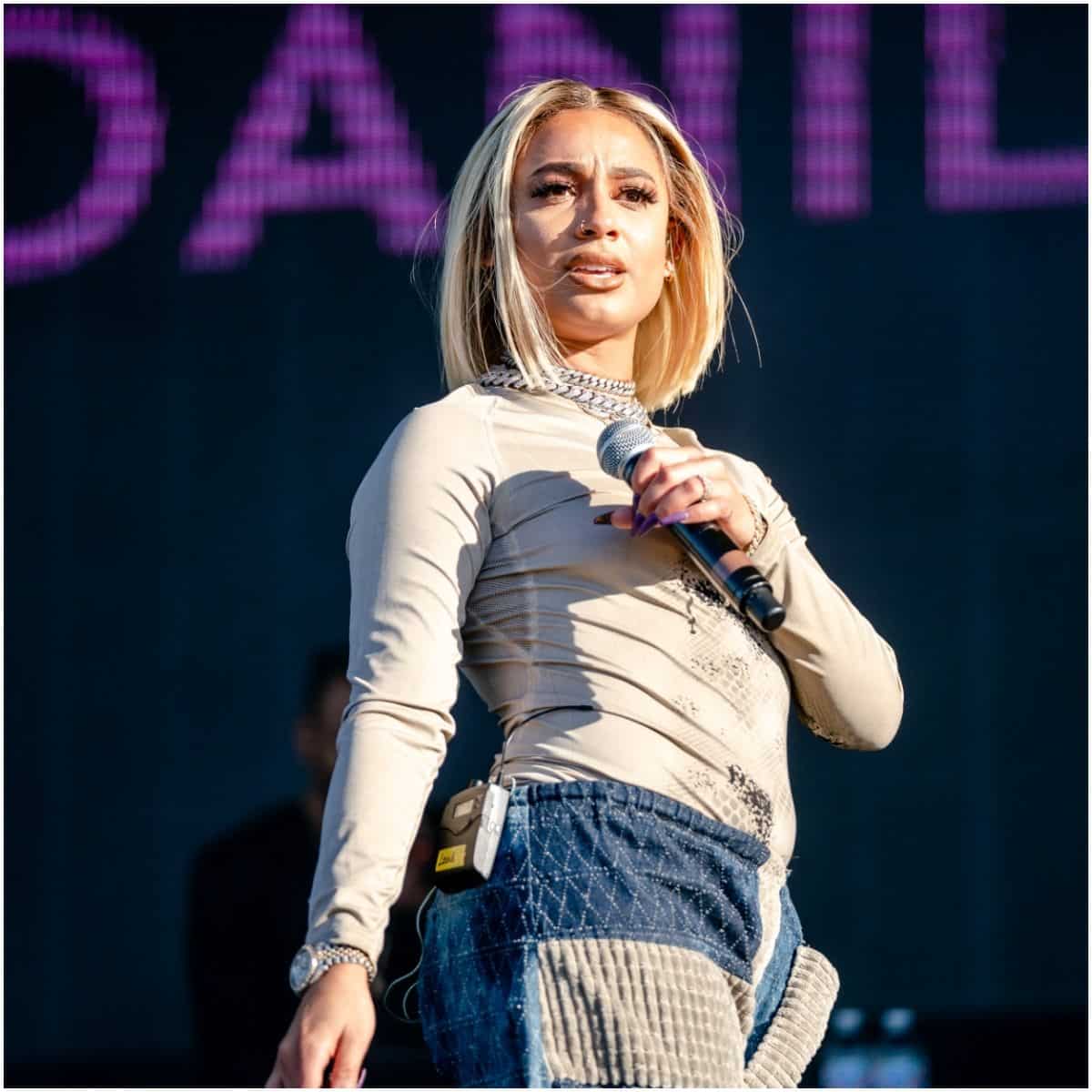 She was born in Miami, Florida on December 20, 1994.
Both of her parents were from the Dominican Republic, so she is of Latino descent.
Danielle was heavily interested in singing and dancing throughout her youth.
Though Danielle began dancing at 12 and singing at 14, she was at first too shy to perform in front of others.
Her confidence eventually developed through receiving positive feedback from others, which led her to start posting covers of songs on YouTube.
At sixteen years old, Danileigh relocated to Los Angeles, which was when her career began to get moving.
The talented dancer began to perform as a backup in the music videos of artists Nelly Furtado and Pharrell Williams.
This was only the beginning.
Danileigh claims that Missy Elliott, Drake, Rihanna, and Aaliyah all played a large role in influencing her love for music and dance.
Collab with Prince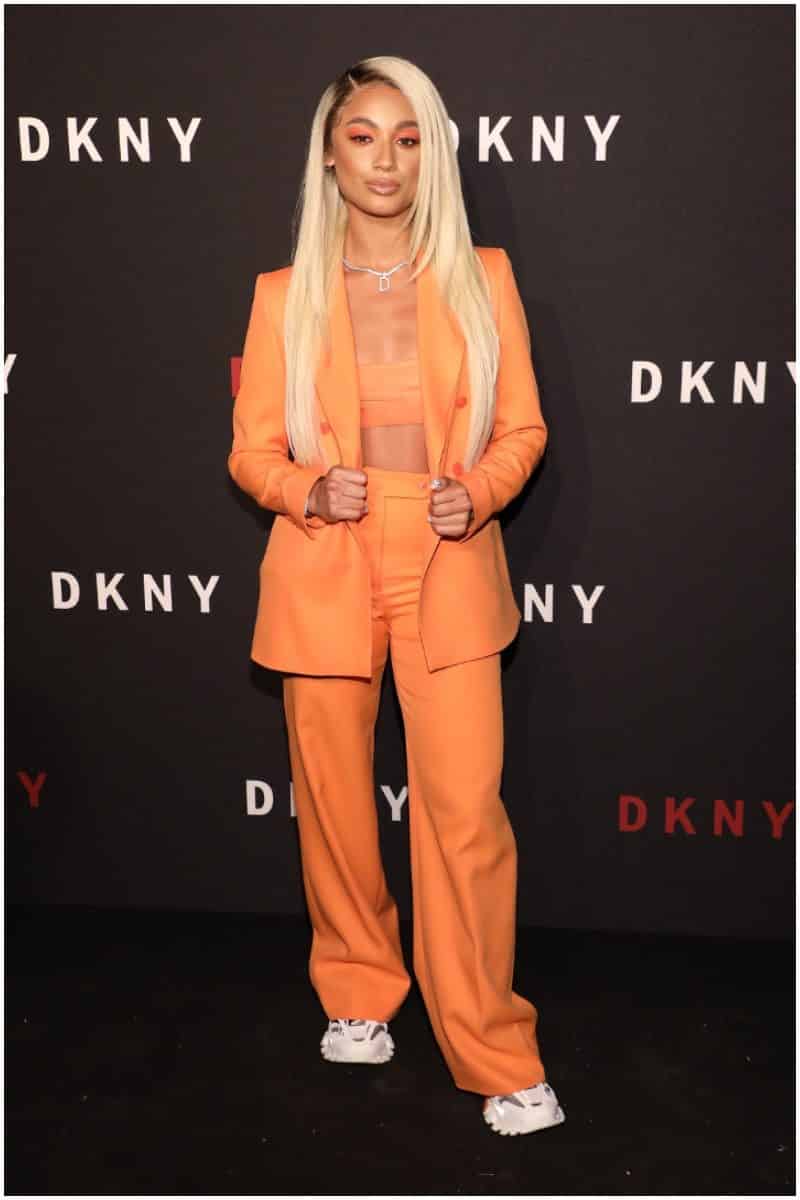 In 2013, at eighteen years old, she was approached by Prince to direct the music video for "Breakfast Can Wait."
The video was a hit, appearing on many networks such as MTV.
Prince acted as a mentor to Danileigh until he passed away in 2016.
Danielle's first single, "D.O.S.E" was released in 2015, though "Play," released in 2017, was what really brought her to stardom.
She signed with Def Jam Records in 2017 and experienced the successful release of her first EP, Summer with Friends.
This was followed by the release of her second EP, The Plan, in 2018. Danileigh collaborated with multiple artists such as Lil Yachty, Lil Baby, YG, and YBN Nahmir in this EP.
Danielle has since released more singles such as "Lil Bebe" and "Easy."
Both tracks are now Platinum Hits through the Recording Industry Association of America and have a joint 340+ million views on YouTube. She made an appearance in "Hot Girl Summer" by Megan Thee Stallion.
Though most of her releases have resulted in success and fame, this is not always the case. In January 2021, she issued a public apology after her song "Yellow Bone" received public backlash.
READ MORE: What is the net worth of Leo Moracchioli?
Boyfriend
DaniLeigh has been rumored to have been romantically linked with Chris Brown.
These rumors came from their chemistry together in the music video for "Easy" in 2019.
DaniLeigh has been in an on-and-off relationship with DaBaby.
It is speculated that they first started dating in March 2020 when they collaborated on the song "Levi High," though this was denied at the time.
She confirmed their relationship in December 2020, though their public love was short-lived.
Danielle shared to Instagram that she was "officially single" in February 2021.
READ MORE: Niko Khale Net Worth
Children
It was revealed in July 2021 that she was pregnant with her first child.
She gave birth to a healthy baby girl on August 11, 2021.
The father of her child is not explicitly known, though it is thought to be DaBaby, as Danielle has seemingly hinted this by using the hashtag #dabiggest in a photo of her baby bump on Instagram.
DaniLeigh – Net Worth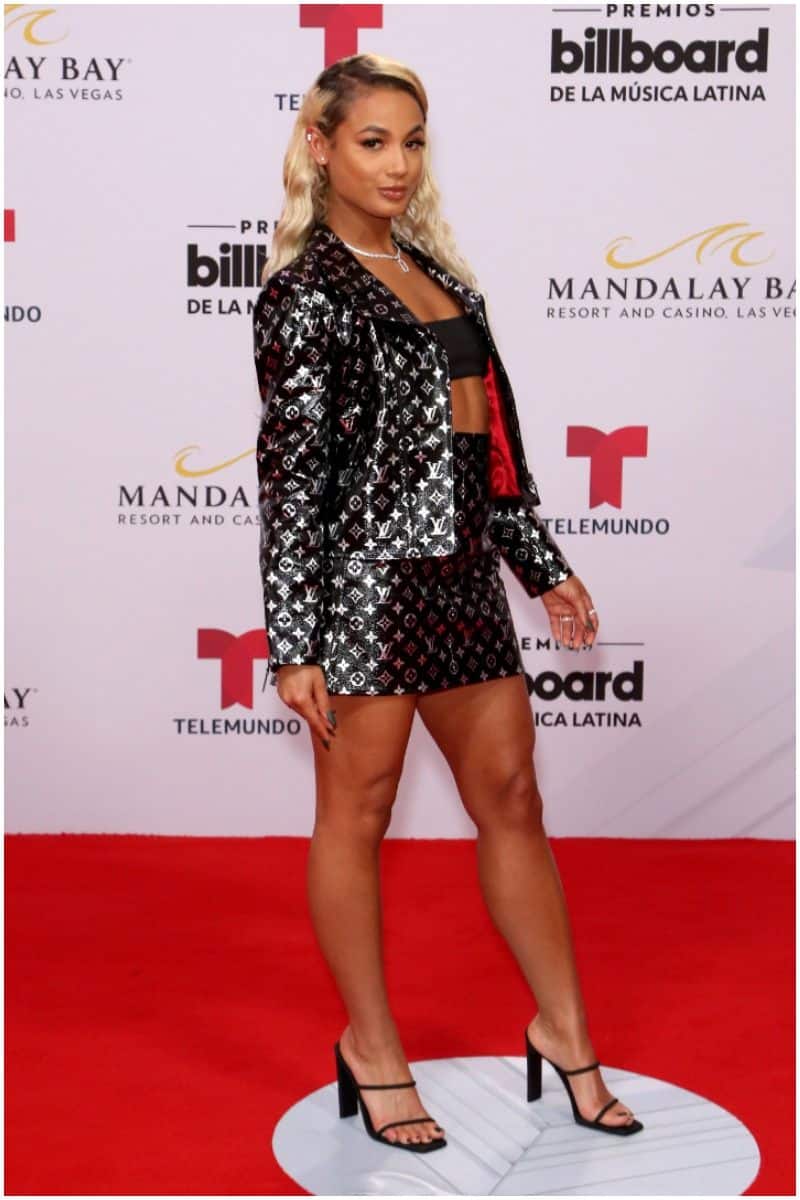 Danielle earned most of her wealth through her EP/album sales and streams and advertising revenue from YouTube.
On YouTube, the singer has over 599 million views, meaning about $1.5 million in revenue.
In December 2020, Danielle purchased her family a 7-bedroom mansion in the Dominican Republic, suggesting that she has quite the income to spend.
Therefore, rapper DaniLeigh has an estimated net worth of $2.5 million.
READ THIS NEXT: Who is Money Man?