What is Teejayx6's net worth?
Introduction
Teejayx6—also known by his real name, Dallas Witherspoon—is a Detroit rapper who came up in 2018 and earned a reputation for rapping about identity theft, credit card fraud, and online scams.
His 2019 single, Dark Web, went viral, and earned Teejayx6 the dubious honor of being the founder of scam rap.
Wait…what is scam rap?
It's a subgenre of rap music that specifically references scamming people and organizations out of money.
While Teejayx6 might focus on digital scams—like VPNs, bitcoin, and the MSR X6—there are other scams out there that get some attention in the scam rap genre.
Speaking of the MSR X6—a device that is mainly used to clone credit cards—this is where Teejayx6 gets the X6 in his name.
Some music fans question whether Teejay can really claim to be the founder of this rap subgenre, given that iconic rap stars like Biggie and Jay-Z started their careers educating their audience on how to sell drugs—Biggie's Ten Crack Commandments—or flip real estate—Jay's The Story of OJ.
It's easy to credit the young Detroit native for his role in digital scam rap, though.
Teejay stated in an interview that it was easy to tell if rappers weren't really living the scam life: "You can tell when people don't go into detail."
With him, he argues, it's obvious that he's really living it.
The Origin Story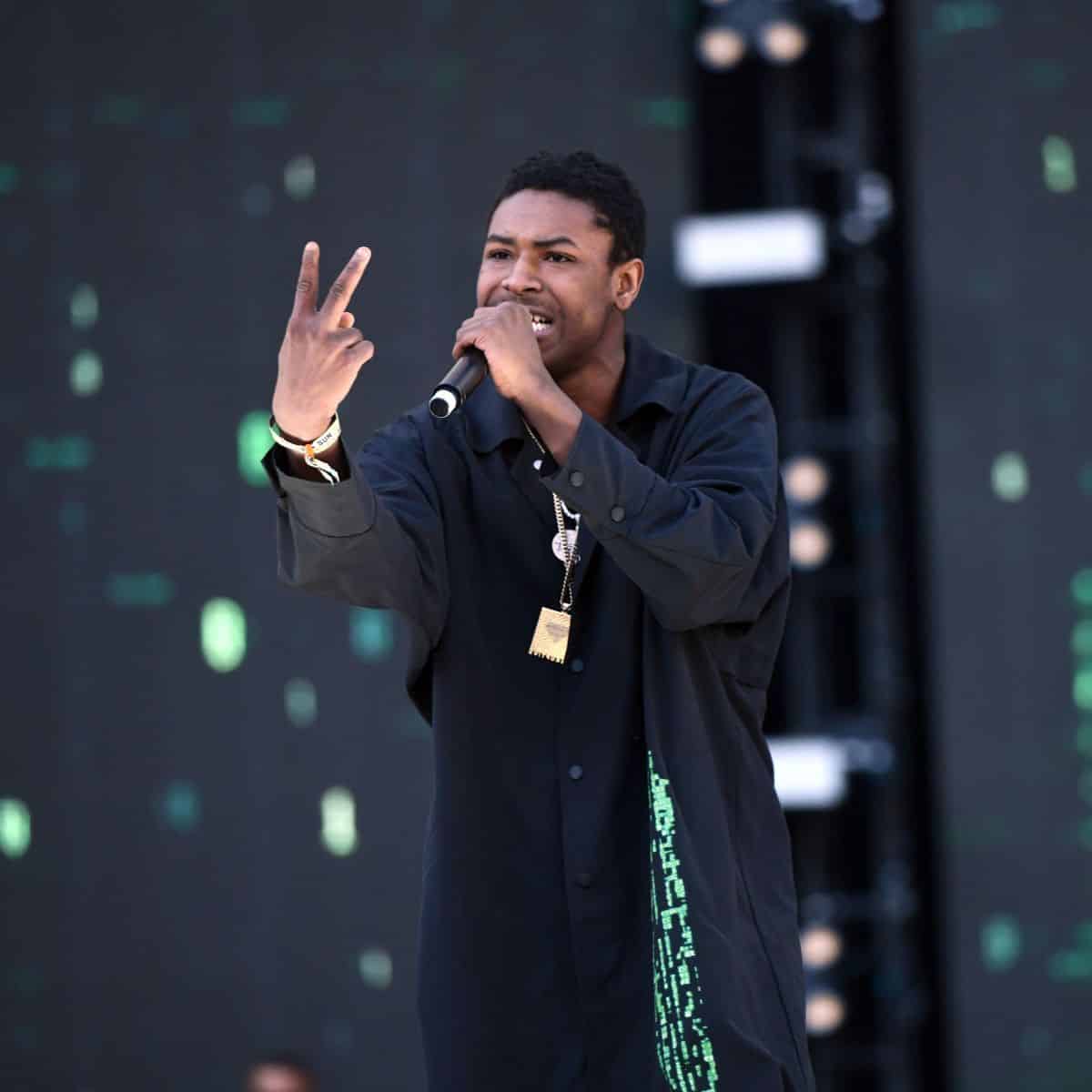 Dallas Witherspoon was born in Detroit, Michigan, on August 28, 2001.
While he doesn't talk much about his parents, he has revealed that it was his father that taught him what he knows about old school scams—and the rest came from the internet.
Witherspoon is close to his family—including an aunt who still lives in Detroit.
Teejayx6 loves clothes.
In a 2020 interview, he boasted that he had over $125k in designer clothing and a crazy wardrobe.
Since all he has really done since 2019 is work, buying good clothing is his thing.
He also loves music and lists Lil Baby and Durk as his musical influences—as well as his brother.
Witherspoon and his girlfriend welcomed a baby boy at the start of 2020.
He describes parenthood as "Fire. I love my son."
Under Pressure
Yaasiel Davis—VP of A&R at Atlantic Records—signed the young up and comer.
Teejayx6's management team includes his manager, Propane, who infamously said that he didn't like Teejay's music but decided to manage him anyway.
While Teejayx6 cops heat both from critics and the general public, it's hard to fault the young rapper for his drive.
His cult following—which includes true Detroit hip hop heads as well as the mainstream Insta crowd—love his unique beats and quirky delivery.
That he seems to be serving up a step by step guide to scamming may be laughable, but it's definitely entertaining.
Teejayx6 launched his debut album—titled Under Pressure—in the summer of 2019.
On August 13 of that year, he dropped the official music video for the album's first single, Swipe Story.
In a savvy promo campaign for the album, Witherspoon staged an arrest by the US Marshals in Los Angeles, California—and then a staged release some time later.
Just prior to Christmas that same year, Teejayx6 dropped his Black Air Force Activity 1 mixtape, with the single Dark Web as its first single.
The song was a major success for the young rapper.
In June of 2020, the Detroit rapper released the TM88-produced Black Lives Matter album.
August 2020 also saw collaborations with NLE Choppa titled Punchin, followed by Black Air Force Activity: The Reload and an album titled Spooky in October, and the viral sensation Stimulus Package, featuring Kasher Quon, Boldy James, Alchemist, and BandGang Lonnie Bands.
READ MORE: Kodie Shane Net Worth
The Life of a Scam Artist
Teejayx6 was covered in an HBO Max anthology series titled Generation Hustle.
The 45-minute episode that featured the young rapper depicted him as a devious—and yet oddly naïve—scammer.
Amongst the many scams the rapper talks about in depth throughout the documentary, a few stand out.
There was the time he catfished men on Instagram by pretending he was a woman to get money out of them for adult content.
There was the time he claims he paid Blac Chyna—Rob Kardashian's ex and baby mama—to repost his fake business.
The scams are not sophisticated by nature—but maybe that's why they keep working.
Teejayx6 – Net Worth
Witherspoon earned most of his wealth from selling copies of his albums (Spooky, The Swipe Lessons, and more) and EPs as well as from concerts.
Therefore, Teejayx6 has an estimated net worth of $1 million.
READ THIS NEXT: Who is Renni Rucci?