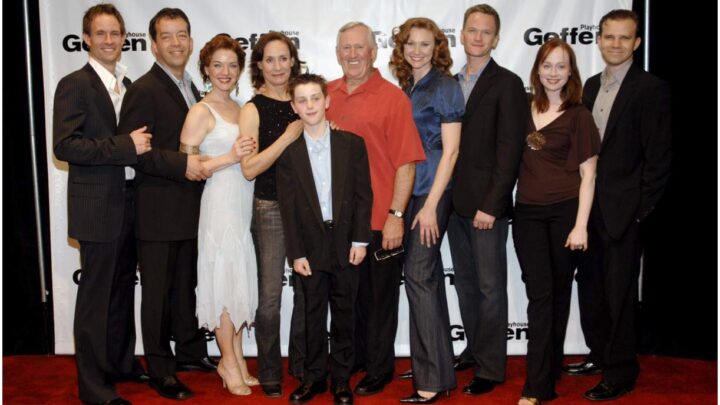 Liam O'Brien is an American voice actor, scriptwriter, and podcaster, who is best known for his roles as Jushiro in Bleach and Gaara of the Sand in Naruto. Liam is also part of the web series Critical Role.
Biography
O'Brien was born on May 28, 1976, in Weehawken, New Jersey, USA.
He has a sister named Cara.
His mother Lois Wiltse O'Brien worked as a quality assurance trainer and an educator. She died in 2016 from cancer. He wrote on Twitter in 2018:
"My mother battled with cancer on and off throughout her life. In the lead up to her passing two years ago, it robbed her of her personality, and finally, stole her from our lives."
Liam also wrote:
"It was the hardest, darkest moment of my life."
During high school, O'Brien started getting into acting. He once said about his childhood:
"I grew up in Weehawken, New Jersey, and everyone I went to school with sounded like they were in The Sopranos."
He went to New York University Tisch School of the Arts.
After college, O'Brien worked in theater on different productions around the US.
In 1989, Liam had one of his first voice roles in the film Patlabor: The Movie (part of the Patlabor anime and manga franchise) as Detective Kataoka.
From 2013 to 2019, he performed in 27 episodes of the TV series "Avengers Assemble."
Critical Role
He is a regular cast member of Critical Role (an American web series in which a group of voice actors play Dungeons & Dragons), playing Caleb Widogast and Vax'ildan "Vax" Vessar.
Liam said in an interview:
"I play Vax'ildan, the group's rogue. I am a loooong time fantasy geek, and have been extremely lucky that I've been able to bend my acting and directing career back around to all the things I loved so much as a kid."
O'Brien went on to say:
"I was daydreaming about being a half-elf in grade school, so the last several years have just felt like coming home."
Critical Role is crafted by American voice actor Matthew Mercer and fellow voice actors:
The average episode runs about 4 hours. Also, episodes have run weekly since 2015.
Critical Role also has a YouTube channel with over 768,000 subscribers and more than 100 million views.
In video games, Liam voiced:
Infinite in Sonic Forces;
Barker in Titanfall 2;
the Warden in For Honor (a 2017 action video game developed and published by Ubisoft);
Grimoire Weiss in NieR;
Yasuo in League of Legends;
Illidan Stormrage in Heroes of the Storm and World of Warcraft;
Ieyasu Tokugawa in Sengoku Basara: Samurai Heroes;
Asura in Asura's Wrath;
War in Darksiders (a hack and slash action-adventure video game franchise that was created by Vigil Games);
Caius Ballad in Final Fantasy XIII-2;
Gollum in Middle-Earth: Shadow of Mordor.
In animation, O'Brien voices in shows such as:
Hulk and the Agents of S.M.A.S.H. (an animated TV series based on the superhero character by Marvel Comics);
Wolverine and the X-Men;
Avengers Assemble;
Transformers: Robots in Disguise (a stand-alone sequel to Transformers: Prime);
Star Wars Rebels.
His major anime roles include:
Nephrite in the Viz Media dub of Sailor Moon (a Japanese shōjo manga series written by Naoko Takeuchi);
Kenzo Tenma in Monster;
Lloyd in Code Geass;
Captain Jushiro Ukitake in Bleach (a Japanese anime TV series based on Tite Kubo's manga of the same name);
Vincent Law in Ergo Proxy;
Gaara in Naruto.
Podcast
He also hosts a podcast called "All Work No Play" with Sam Riegel.
The two usually talk about Dungeons & Dragons and their experience with the game.
Wife
In 2002, Liam O'Brien married Amy Kincaid, an American voice actress who has voiced many anime roles for Headline Sound Studios and New Generation Pictures.
Children
The couple has a son, named Owen Kincaid O'Brien.
Height
O'Brien is 5 ft and 7 in (170 cm) tall.
Quotes
"My first professional job as an actor was in a production of Harold Pinter's The Hot House, a play about the staff working in an insane asylum."
"I just work at my craft, and show up for duty."
"Getting into voice work wasn't something I set out to do in the beginning. I wanted to be a really serious stage actor when I was growing up."
"All we can really do is make decisions that feel right in the moment."
Trivia
He has hyperacusis, a hearing disorder that makes it hard to deal with everyday sounds.
Someone with hyperacusis may be affected by sounds like:
a vacuum cleaner;
jingling coins;
someone chewing;
a car engine;
a barking dog.
Hyperacusis is typically caused by certain health issues and diseases, including:
autism;
an injury to your head;
depression;
damage to one or both ears because of toxins or medications;
a viral infection that affects the facial nerve or the inner ear;
post-traumatic stress disorder;
Meniere's disease;
temporomandibular joint disorder;
chronic fatigue syndrome;
Lyme disease;
certain kinds of epilepsy;
using valium regularly;
migraine headaches;
Tay-Sachs disease.
Liam O'Brien – Net Worth
O'Brien earned most of his wealth from voice acting. So far, he has performed in over 479 films. In addition, Liam participates in a popular web series called Critical Role.
Moreover, he has worked as a writer and voice director on various anime shows and video games. He has directed for Resident Evil 6, Resident Evil 5, Evolve, The Last of Us, and Naruto. Also, he has a podcast. Therefore, voice actor Liam O'Brien has an estimated net worth of $1.5 million.
Featured image source – © Guliver / Getty Images.
READ THIS NEXT: What is the net worth of Emmett Shear – CEO of Twitch?
References

https://comicbook.com/critical-role-dungeons-and-dragons/
https://www.polygon.com/critical-role-dungeons-and-dragons
https://geekandsundry.com/critical-roles-liam-obrien-talks-