What is Liam O'Brien's net worth? Who is Liam O'Brien's wife?
Introduction
Voice actor, writer, director… What doesn't Liam O'Brien do?
From English voiceovers of popular Asian anime shows to voice acting for beloved American tv and movie characters, to directing and creating video games, Liam's career is booming, and there's no sign of it stopping.
Here's everything we know about him.
The Origin Story
On May 28th of 1976, Liam O'Brien was born in Weehawken, New Jersey.
His mother worked in education and quality assurance. She died in 2016 from cancer.
Liam has one sister, and her name is Cara!
His family was very devoutly religious.
Liam even spent all 15 years of his primary schooling in a private Christian school.
From early on, Liam showed a knack for voice acting. He had a role in Patlabor: The Movie as Detective Kataoka in 1989!
In high school, Liam got into the arts.
He began acting in school productions and really took to it.
So much so that he moved to New York after graduating to attend New York University Tisch School of the Arts.
His involvement in theater in university took him all over the country to perform different acts.
During this time, Liam connected with Crispin Freeman while in Cinncinati, Ohio, for a production of Romeo & Juliet.
Freeman would help Liam land his first big-time voice-over gigs back in New York circa 2001. He quickly fell in love with voice acting, and the rest is history.
In 2001, Liam voiced roles in Boogiepop Phantom and Gokudo. He continued to land a couple of roles a year until 2004, when he landed ten! From there, his career took off.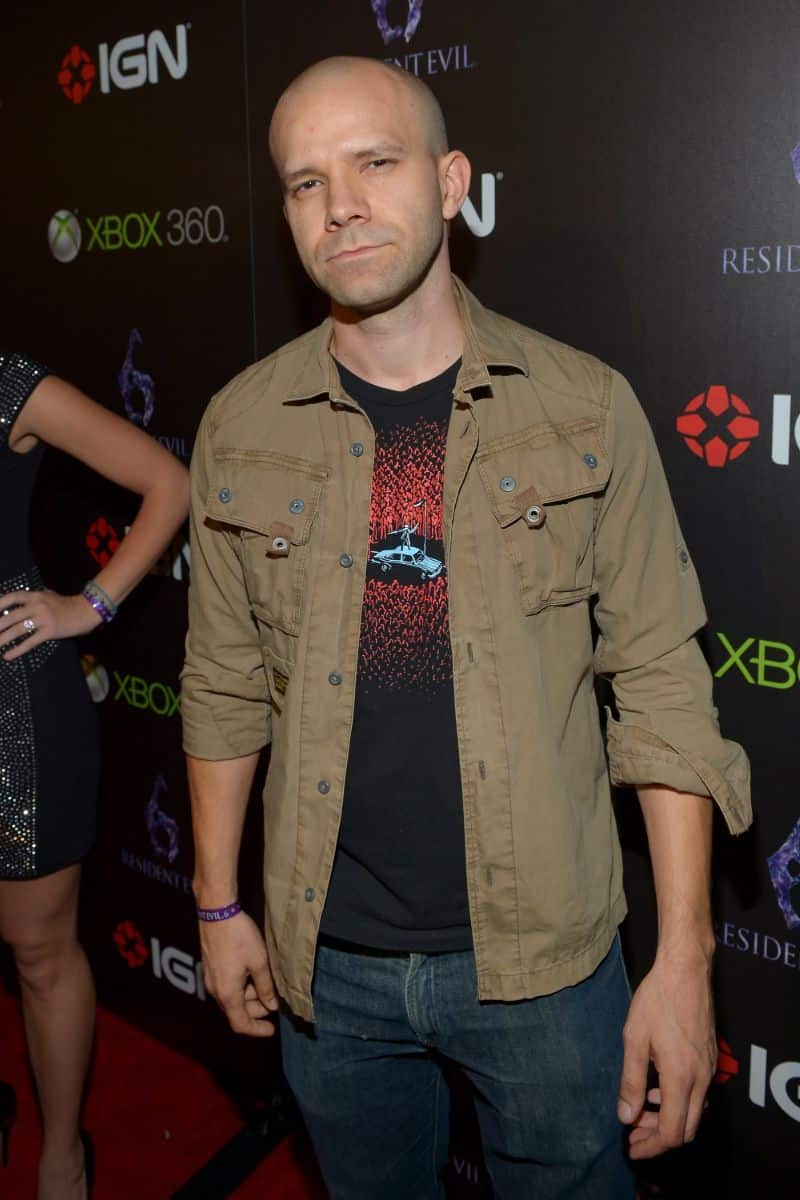 At the time of writing, Liam is most well known for the following roles:
Vax'ildan in Critical Role (Dungeons & Dragons)
Gaara in Naruto
Vincent Law in Ergo Proxy
Captain Jushiro Ukitake in Bleach
Lloyd in Code Geass
Kenzo Tenma in Monster
Akihiko in Persona 3
Nephrite in Sailor Moon
Besides those major roles, he's voiced some major characters in shows like Hulk and the Agents of S.M.A.S.H., Wolverine and the X-Men, Avengers Assemble, Transformers: Robots in Disguise, and Star Wars Rebels.
Liam has also voiced some big characters in popular video games like Middle-earth: Shadow of Mordor (Gollum), Final Fantasy XIII-2 and Lightning Returns: Final Fantasy XIII (Caius Ballad), Darksiders (War), Asura's Wrath (Asura), Sengoku Basara: Samurai Heroes (Ieyasu Tokugawa), World of Warcraft and Heroes of the Storm (Illidan Stormrage), League of Legends (Yasuo), Lost Planet 2 (Zvatto), For Honor (Warden), and Titanfall 2 (Barker).
Besides all the voice work, Liam has other accomplishments as well! He directed some big video games like Resident Evil 5 & 6, Evolve, and The Last of Us. He's also an accomplished dialog replacement writer in the anime world – he has contributed to over 300 episodes of Naruto.
Critical Role
Liam pretty much lives every nerd's dream by playing Dungeons & Dragons with his friends for a living. As a cast member of the D&D series Critical Role, Liam helped get the project off the ground. It took off quickly, and the team decided to leave their network and start a production company on their own.
The company, Critical Role Productions, needed to raise some funds to get the business going.
They started a Kickstart with the goal of raising $750,000.
To their complete shock, the group raised over $11 million dollars!
Critical Role got so big that Amazon Prime Video decided to buy it!
You can now stream the show under its new name, The Legen of Vox Machina. In addition, there's even a spinoff series of the show. It's called Exandria Unlimited, and Liam plays a role in it as well.
Liam hosts a Critical Role podcast called All Work No Play that has been active on and off since 2013. He was also nominated and was a finalist for an American Anime Award.
Note – Critical Role is crafted by American voice actor Matthew Mercer and fellow voice actors:
Podcast
He also hosts a podcast called "All Work No Play" with Sam Riegel.
The two usually talk about Dungeons & Dragons and their experience with the game.
Wife
In 2002, Liam O'Brien married Amy Kincaid.
Amy is a successful voice actress, so they have a lot in common.
They dated for an unknown number of years before tying the knot.
Children
The couple has a son, named Owen Kincaid O'Brien.
Height
O'Brien is 5 ft and 7 in (170 cm) tall.
Quotes
"My first professional job as an actor was in a production of Harold Pinter's The Hot House, a play about the staff working in an insane asylum."
"I just work at my craft, and show up for duty."
"Getting into voice work wasn't something I set out to do in the beginning. I wanted to be a really serious stage actor when I was growing up."
"All we can really do is make decisions that feel right in the moment."
Trivia
Liam suffers from a hearing disorder called hyperacusis. It affects his perception of sound, making him highly sensitive to everyday noises. That has to be tough when your career revolves around sounds!
Liam O'Brien – Net Worth
O'Brien earned most of his wealth from voice acting. So far, he has performed in over 496 TV series, video games, and films, including – Avengers Assemble, Exandria Unlimited, DC Super Hero Girls, Marvel Battle Lines, Guild Wars 2: End of Dragons, and Marvel Future Avengers.
In addition, Liam participates in a popular web series called Critical Role.
He has directed for Resident Evil 6, Resident Evil 5, Evolve, The Last of Us, and Naruto. Also, he has a podcast.
Therefore, American voice actor Liam O'Brien has an estimated net worth of $1.5 million.
READ THIS NEXT: What is the net worth of Emmett Shear – CEO of Twitch?