Troy Gentry (birth name – Troy Lee Gentry), nicknamed – T-Roy, was an American musician and one half of the Kentucky-born country duo "Montgomery Gentry."
"Montgomery Gentry" collaborated with members of The Allman Brothers Band, Five for Fighting, Toby Keith, and Charlie Daniels. They have released 8 studio albums since they began playing together.
Biography
He was born on April 5, 1967, in Lexington, Kentucky, USA.
Gentry was a graduate of Lexington Community College. After high school, Troy went to the University of Kentucky. He majored in business management and marketing.
In the early 1990s, Gentry began playing in a number of bands with Eddie Montgomery and John Michael Montgomery (Eddie's brother).
Montgomery Gentry
He founded Montgomery Gendry with Eddie Montgomery.
In early 1999, the duo released its debut single, named – "Hillbilly Shoes."
Later that year, they released the duo's debut album, titled – "Tattoos & Scars." In 2001, the album was certified platinum by the Recording Industry Association of America (RIAA).
In 2000, the two won the title of Top New Vocal Duo from the Academy of Country Music.
In mid-2001, Montgomery Gentry released their second album, entitled – "Carrying On." They promoted the album on a headline tour sponsored by Jim Beam.
On August 27, 2002, the duo released their third album – "My Town." With more than 1.1 million units sold, "My Town" is Montgomery Gentry's best-selling album to date. In March 2004, the album became the duo's second platinum-certified album.
In mid-2004, Montgomery Gentry released – "You Do Your Thing," their fourth album.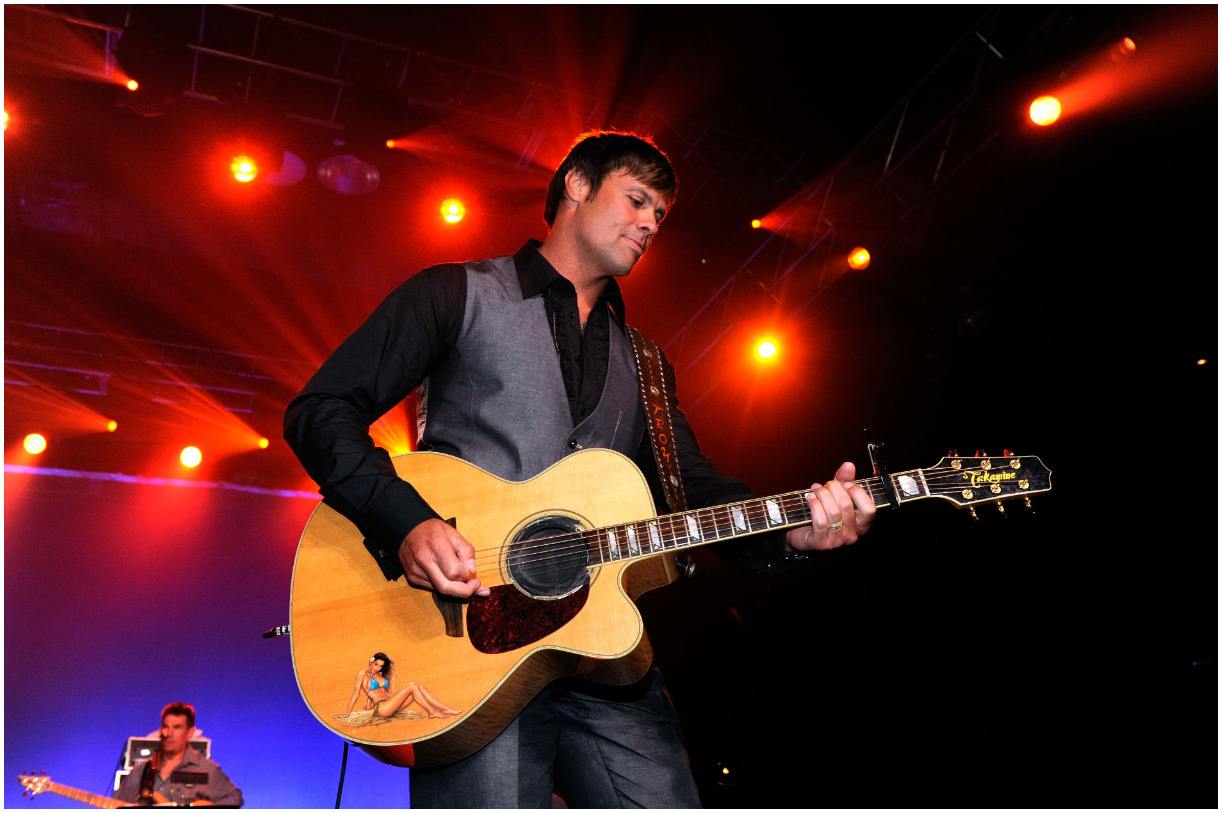 In 2006, they released their fifth album, named – "Some People Change" under the production of Rutherford and Wright.
In 2008, Montgomery Gentry recorded their 6th album, titled – "Back When I Knew It All."
In the follow-up year, the two were inducted into the Grand Ole Opry.
On October 23, 2012, Montgomery Gentry released a digital-only EP called – "Friends and Family."
On June 9, 2015, the duo released its eighth studio album, named – "Folks Like Us." The album was released via Blaster Records.
Wife
Troy Gentry got married to Kia Bradley Gentry. The couple later got divorced.
On December 14, 1999, Gendry married Angie McClure. The two tied the knot during a ceremony in Maui, Hawaii.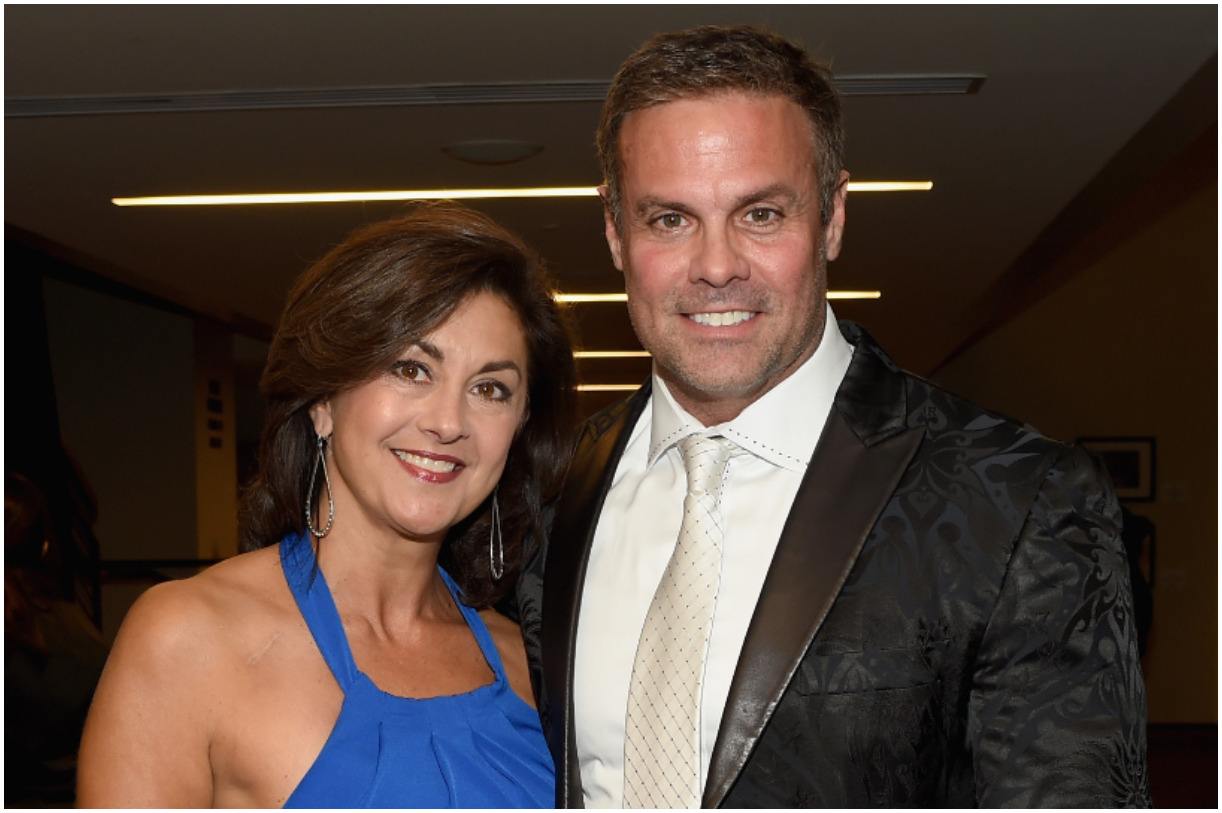 In October of 2014, Angie was diagnosed with breast cancer.
During an interview, Troy said:
"What you didn't know is that right before we launched, my beautiful Angie got a diagnosis from her doctor that has rocked our world a bit over the last few weeks."
Gentry continued:
"She has breast cancer – and we wanted you to hear it from us first. She is currently going through chemo treatments, and her prognosis is very good."
Troy added:
"We'd love for you to keep her in your prayers over the next few months."
Children
Troy has a daughter named Taylor from his marriage to Kia Bradley.
With Angie, he has another daughter named Kaylee.
Death & Cause of Death
Troy died on September 8, 2017, following a helicopter crash in Medford, New Jersey. He was 50. He was removed from the helicopter crash wreckage at the scene, however, Gendry was pronounced dead at a nearby hospital.
His death was confirmed in a tweet from the band at 3:58 p.m.
In a later interview, Angie said that on the day Gentry died, one of her first thoughts after hearing the news was whether his organs could be donated.
Due to his injuries in the helicopter crash, Gentry's organs weren't able to be donated, however, his corneas, tissue, and bones, were viable.
Angie said:
"I don't know why anybody wouldn't want to make a donation because what's it going to hurt? And it's going to help somebody."
The helicopter's pilot, James Evan Robinson, was also killed in the crash.
In December 2018, the National Transportation Safety Board said that the cause of the helicopter crash was pilot error following engine maintenance problems.
Gretchen Wilson, an American country artist, said:
"There is a giant hole in the heart of Country Music today. Bigger than words."
In a later interview, Eddie Montgomery declared:
"It was a horrific day, my world changed as much as the band did."
Eddie continued:
"It's something that you never get over. It's going to be in my mind and my soul for the rest of my life."
Since his death, Angie has done a lot of work for charity.
Bear Incident
In October 2004, Troy used a bow and arrow to shoot and kill a tame, captive bear at the Minnesota Wildlife Connection preserve.
On November 27, 2006, he pleaded guilty to a misdemeanor charge of falsely registering a captive bear as being killed in the wild.
The singer agreed to:
forfeit the bow he used to shoot the animal;
forfeit the bear's hide;
give up trapping, fishing, and hunting in Minnesota for 5 years;
pay a $15,000 fine.
Steve Hindi, President of SHARK SHARK (Showing Animals Respect and Kindness), said:
"Troy Gentry's actions are vile; he is a coward and a liar and he mercilessly slaughtered a beautiful animal who's only fault was that he was worth more dead to his owner than alive."
In a public statement, Troy apologized for "the unethical way the bear was taken."
He said:
"I have learned my lesson, and have paid a huge price, both personally and professionally."
Gentry also said:
"Since this happened, I know in my heart that I am a different and better person."
Height
Troy was 6′ 2½" (1.89 m) tall.
Trivia
Before Troy's death, Montgomery Gentry was planning to release an album to mark their 20th anniversary as a duo.
Gentry earned most of his wealth from being part of Montgomery Gentry. Ther released 11 albums (three of which – You Do Your Thing, Tattoos & Scars, and My Town) and produced a number of hits, including Hell Yeah and My Town. Troy also had a good income from sponsors, especially Jim Beam. Therefore, at the time of his death, Troy Gentry had an estimated net worth of $8.2 million.
Featured image source – © Guliver / Getty Images.
References

https://www.onecountry.com/angie-gentry-talks-husband-troy-gentry
https://tasteofcountry.com/troy-gentrys-organs-donated/