Dumbfoundead (birth name – Jonathan Park), also known as Dummie, is a Korean-American rapper who made a name for himself as a battle rapper before recording music which tackles subjects like political unrest, coming to America as an immigrant, to having a shitty girlfriend.
Park is also known for his work with the hip hop groups Project Blowed and Thirsty Fish as well as for his hit 2011 solo album DFD.
Biography
He was born on February 18, 1986, in Buenos Aires, Argentina to Korean parents.
Jonathan spent his early days in Buenos Aires and the bulk of his childhood in LA.
During an interview, he said about his childhood:
"My parents are both full Korean. At the time, there was a huge immigration of Koreans coming into South America."
Park went on to say:
"From there, we made the journey up to Los Angeles through the Mexican border."
He started to rap before high school. In his words:
"When I was like 14 years old, around the end of middle school and into the beginning of high school, I was doing a little bit of everything: DJing, graffiti, breakdancing."
Jonathan continued:
"But I realized that emceeing was really the main shit I wanted to do because I was really like a class clown and I was good with my words."
He went to Los Angeles' John Marshall High School, bud didn't finish. He said:
"I dropped out of high school in the 10th grade. It was a pretty huge deal because education is obviously so important to the Asian community."
Park added:
"My friends couldn't believe it, they were like, 'Shit, your parents let you do it?'"
After he quit high school, Park worked as a bail bondsman. During a recent interview, Jonathan confessed:
"Before I started doing music full-time, I had dozens of shitty day jobs. I was working at Farmer's Insurance, at M Grill at the counter."
Jonathan added:
"I was a licensed bail bondsman getting up at odd hours to interview people in jail and try to sell them bonds."
In 2011, Park released his debut album, titled – "DFD," on his own Dumbfoundead label.
In the same year, Jonathan was cast in the supporting role of Toshiba in director Joseph Kahn's movie – "Detention."
On October 16, 2012, he released his second album, titled – "Take the Stares."
In 2012, Jonathan joined Breezy Love Joy on a tour of the United States.
In the follow-up year, the musician released his third album, named – "Old Boy Jon."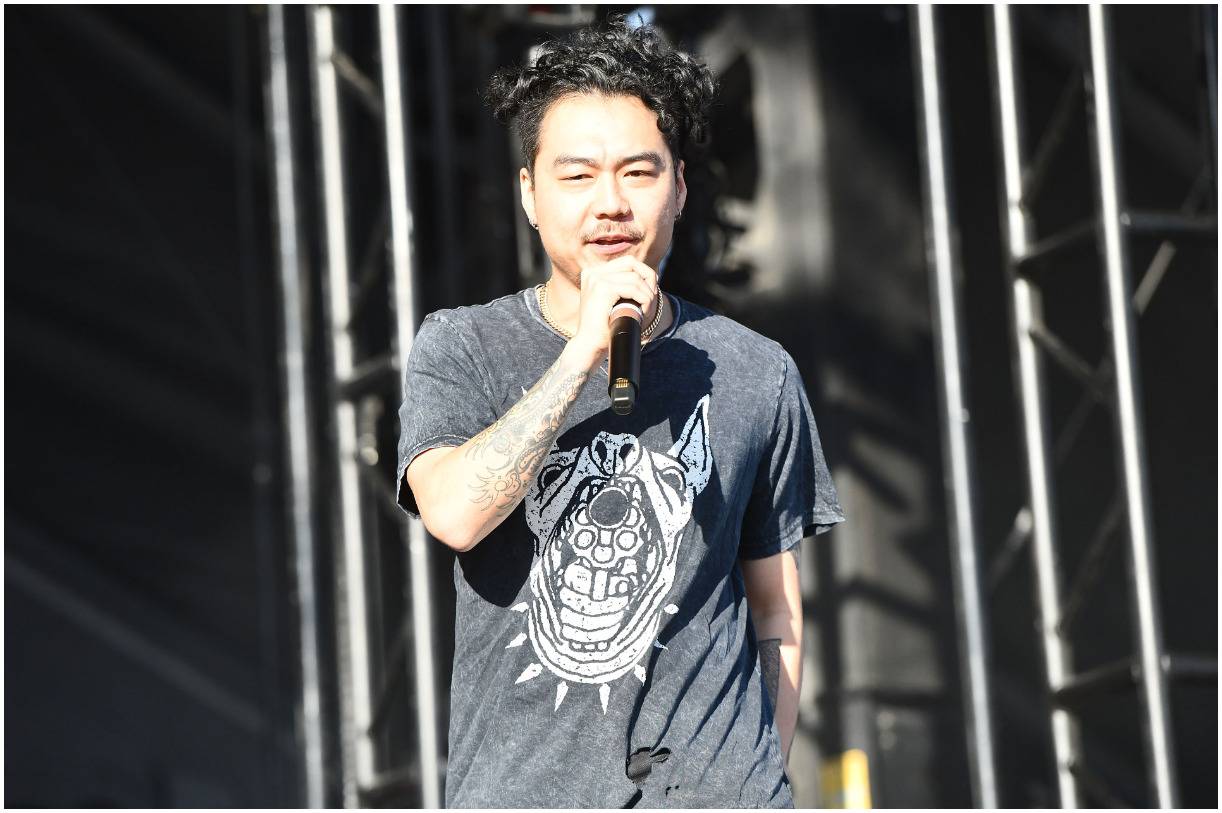 In 2016, he was a starring member of the documentary Bad Rap. The documentary described the lives of 4 Asian-American artists who are trying to make it in the hip-hop world.
In 2018, he released an EP, titled – "Cafe Bleu." On the EP, Jonathan collaborated with many artists, including – Sweater Beats, Year of the Ox, Paloalto, Shawn Wasabi, and more. The EP is named after an actual restaurant.
In 2020, Park portrayed Doug in three episodes of the TV series Awkwafina Is Nora from Queens.
YouTube
Park started his YouTube channel on March 16, 2006. The channel has over 518,000 subscribers and more than 88 million views.
In 2008, he said:
"Everything changed when I really discovered YouTube two years ago."
Jonathan added:
"Success on YouTube isn't only about rapping well. It's letting viewers share your life experiences and daily routine. A lot of them have followed me on every step of my journey and feel a personal connection."
Podcast
He has a weekly podcast, named – "Fun With Dumb." During his podcast, Jonathan explores questions of food preferences, artistry, and identity. In addition, he presents famous chefs, pop stars, actors, artists, comics, and musicians.
Girlfriend
In 2016, Dumbfoundead began dating Jessi. The two ended their romantic relationship in 2017.
Note – Jessi is a Korean-American singer and rapper who was forced into a 5-year hiatus from the Korean music industry after she insulted actress and singer BoA. In 2016, Jessi joined KBS's all-female cast in Sister's Slam Dunk.
She released her debut solo album "Get Up" in 2005. Also, Jessi is a member of the hip-hop trio "Lucky J."
Quotes
"I'll tell you right now that I still get asked about battles every single day, but I also have a huge fan base that doesn't even know that I have a battle history."
"I've had songs with Epik High and Drunken Tiger years ago so I'm considered an "older" Korean rapper."
"I don't feel like there's much freedom of speech in South Korea," he says. "You've got be careful about everything you say. It's very nationalistic. As soon as you criticize the country or government in any way, you can get in trouble."
"I don't identify myself necessarily as Korean. I identify myself as Korean-American, which is a completely different story for any Asian-American."
READ MORE: Charlie Scene & Hollywood Undead
Trivia
He has performed with many other notable artists, including:
Busdriver;
KRS One;
Myka 9;
Del;
Abstract Rude;
WC;
Pigeon John;
Jeru the Damaja;
GZA;
Aceyalone;
The Living Legends;
Jay Park;
Drunken Tiger;
E-40;
Traphik;
Jin;
Atmosphere.
READ MORE: Mac Powell Net Worth
Park is part of a group, called – "Swim Team," with members:
Uhuru;
Dos Tres;
Kuest One;
DJ Zo;
Rogue Venom;
Psychosiz;
Lyraflip;
Open Mike Eagle;
Alpha MC;
VerBS;
Sahtyre.
Jonathan featured on a Keith Ape "It G Ma" remix with American rapper Waka Flocka Flame.
In his song, "Rocket Man," Jonathan used Donald Trump's quotes about North Korean leader Kim Jong-un.
Park was frequently seen as a class clown by his colleagues at an early age.
Jonathan has been on:
Mnet;
MTV Hive;
Last Call with Carson Daly;
Los Angeles Times.
READ MORE: David Gates & Bread
Dumbfoundead – Net Worth
Jonathan earned most of his wealth from his music. For instance, Park has participated in Jumpoff's 2007 World Rap Championships and in the West Coast division of rap battle league Grind Time. Also, he has several released albums.
In addition, he earns money from the ads on his YouTube channel, which has over 88 million views (about $200,000 in revenue). Also, Park sells merch on his website – dumbfoundead.com. Therefore, rapper Dumbfoundead has an estimated net worth of $1.5 million.
Featured image source – © Guliver / Getty Images.
READ THIS NEXT: Don Shirley Biography
References

https://www.thefader.com/dumbfoundead-rapper-asian-american
https://www.laweekly.com/dumbfoundead-on-dropping-out-of
https://www.latimes.com/la-dumbfoundead-safe-20160601-snap-story