Vitas (pronounced "Veee-tahs"), full name is Vitaliy Vladasovich Grachov, is a Russian songwriter, fashion designer, actor, and genre-blending singer, who is best known for his 2000 single "Opera #2."
Vladasovich is also renowned for possessing a five-octave vocal range and for his unique and remarkable head voice that helps him to perform his trademark "turkey call."
His eclectic pop music is difficult to categorize since it incorporates elements of folk (baltic), jazz, dance, opera, and techno music.
Biography
He was born in Daugavpils, Latvian SSR, Soviet Union.
Vitaliy was raised in Odessa (the third most populous city of Ukraine), where he attended an art school.
The artist started to write songs as a child. Also, his grandfather taught him to play the accordion, a musical instrument in the wind family.
Opera #2
Vitaliy made his debut in 2000 with a performance of his signature song, called – "Opera #2." In the music video, the singer plays the accordion naked and portrays a man who lives in a bathtub.
The live performances and music video of Opera #2 became a hit on the Internet.
He composed Opera #2 at 10 years old after he awoke in the middle of the night with the lyrics in his mind. As soon as he woke up, Vitas went to the piano to work it out.
The lyrics of the song are:
"My house has been built but I am alone here
The door banged behind my back
An autumn wind is knocking on the window. . ."
In February 2001, Vitaliy held his first concert "Opera #…" at the Concert Hall "Russia" in Moscow.
On March 29, 2002, his concert – "Philosophy of Miracle" premiered at the State Kremlin Palace, a modern glass and concrete design, with nearly half of it being submerged underground. He was the youngest singer to perform a solo concert at the State Kremlin Palace.
Between the years 2001 and 2003, the Russian artist was recognized as Russia's most prolific live performer.
In 2003, alongside Lucio Dalla, Vitas was invited to perform in front of President Vladimir Putin.
After the concert, the Italian composer invited Vladasovich to come to Rome to take part in the rehearsals of "Toska."
Note – Lucio Dalla was an Italian actor, musician, and singer-songwriter, who died in 2012.
In dedication to his mother who died in 2001, Vitas released two albums, titled – "Mama" and "The Songs of My Mother."
Both albums were released in November 2003, in the Rossia Concert Hall, Moscow.
From 2004 to 2006, many songs from "Mama" and "The Songs of My Mother" albums featured in the setlist of Vladasovich's extensive world tour, named – "The Songs of My Mother." Compared to his previous singing styles, these albums were more conservative.
China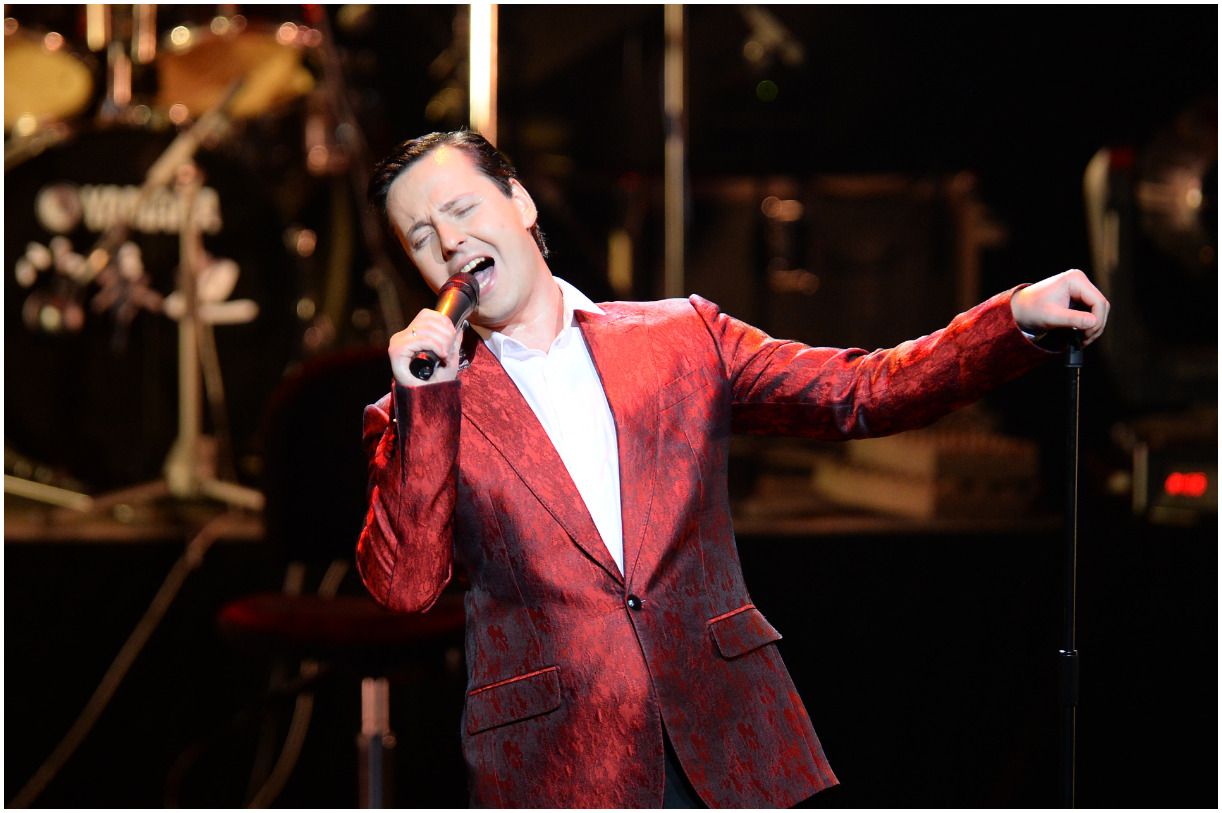 Since 2005, his career has entered into Asian markets, especially in China.
In June 2006, he was invited by CCTV to take part in the grand event in Beijing, named – "The Year of Russia in China."
To distribute his music in Taiwan, Vitaliy has signed with entertainment labels such as Universal.
In 2007, he toured China, attracting thousands of fans. In Shanghai, the tickets to his concert sold out fully about 30 days before the performance. Also, a ticket to one of his concerts had an average price of $166.83 (1,200 yuan).
In the same year, Vladasovich was signed with Gemini Sun Records. Back then, it was one of the top new age music labels.
On November 16, 2009, he played the role of Gude in the Chinese film titled – "Mulan." The movie premiered in Beijing. In 2009, he also performed his "Return Home" concert in Bucharest.
In 2011, Vitaliy won MTV Asia Best Foreign Artist. In addition, the artist made the Guinness Book of Records (Russian branch) for having the most fans.
In August 2020, he released an EP, titled – "OPERA20."
The 7th Element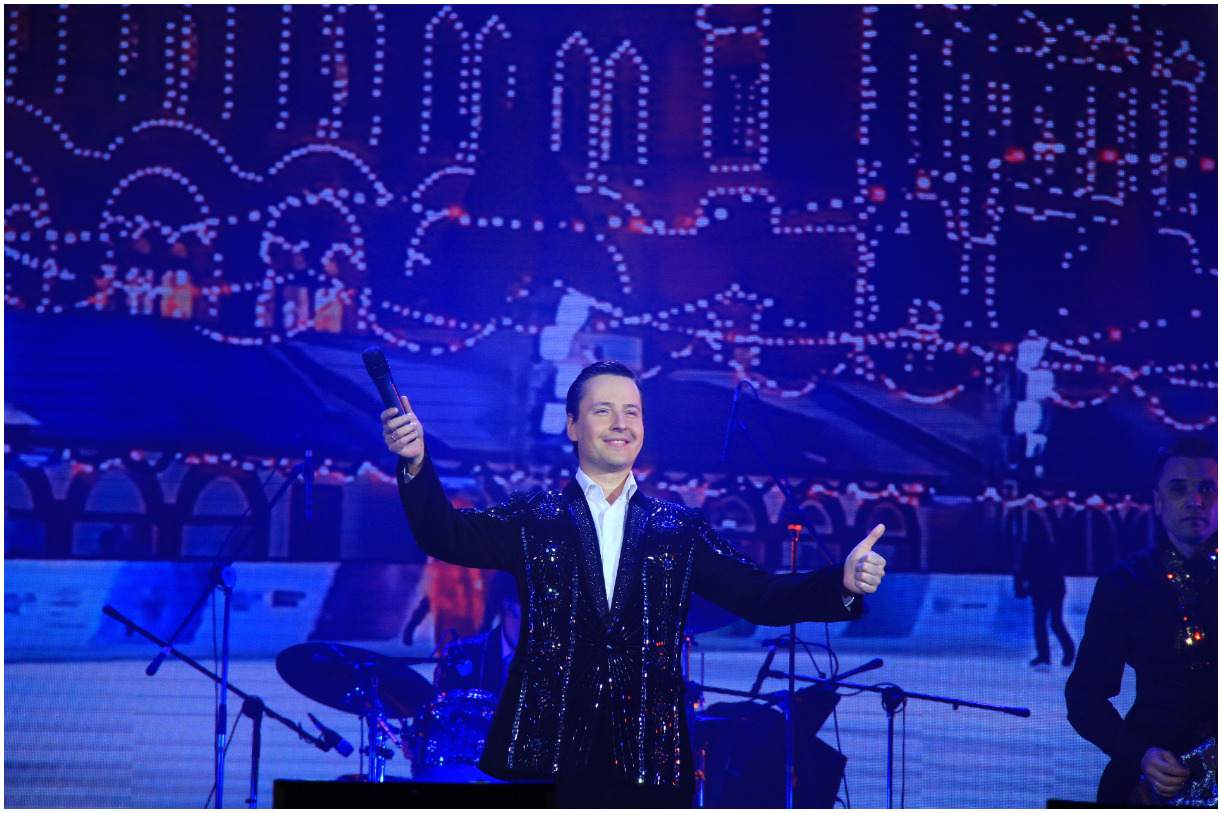 In June 2015, he released a music video, called – "The 7th Element."
The lyrics to the single are:
"I came to bring this song
I came to bring this song
From the world of dreams.
I came to bring this song
From the crystal tears.
I came to bring this song
For the sake of love.
I came to bring this song."
READ MORE: Remy Ma Net Worth
Legal Issues
On May 10, 2013, he was arrested for hitting a cyclist with his car. The incident took place near the VVC Exhibition Centre, just northeast of Moscow. The investigation claims that after the incident the Russian pop singer escaped from the scene.
On August 26, 2013, Moscow's Ostankino District Court ruled that he must pay a penalty of 100,000 rubles for the use of force against a policeman. This incident occurred after Vitas hit the cyclist with his car.
Wife
Vitas married Svetlana Grankovskaya in 2006. The two met in a night club in Odessa in 1999.
Children
The couple has a son – Maksim Grachyov (born on December 26, 2014) as well as a daughter – Alla Grachyova (born on November 21, 2008).
During a concert in Saint Petersburg, the artist sang the song "Lullaby" for his daughter, Alla, in February 2010.
Height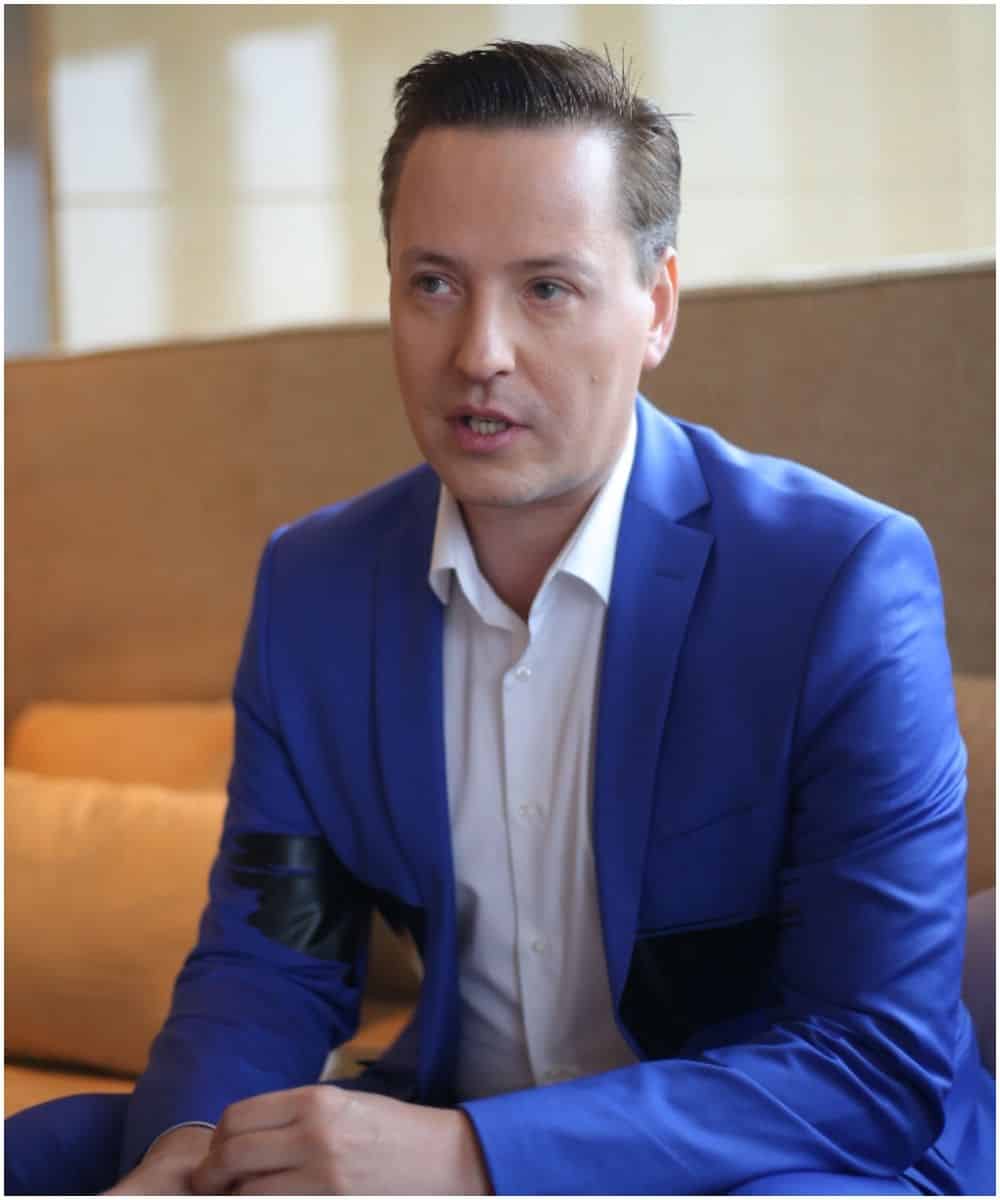 Vitas is 5′ 10½" (1.79 m) tall.
READ MORE: Who is Jessie James Decker's husband?
Trivia
In 2019, he has been immortalized in wax in China.
According to his manager, the singer practices for five to six hours each day and he does not smoke.
Vitas has performed duets with many other singers including Lucio Dalla and Demis Roussos.
One of his trademarks is his high pitched falsetto.
Vitaliy has won more than 10 awards through different competitions in Russia.
In China, Vladasovich has received the nickname "Prince of the Dolphin Voice."
He often swings his microphone at concerts to prove that he is singing live.
READ MORE: Tom MacDonald Net Worth
Vitas – Net Worth
Grachyov earned most of his wealth from his music. Vladasovich rose to fame thanks to his unique falsetto and "weird" look.
In addition to music, he has starred in a comedy called Crazy Day as well as in the TV series – "Beloved Scoundrel" in English.
Moreover, Vitas is a fashion designer and a YouTuber (his channel has over 163 million views, meaning about $500k in revenue). Additionally, he earns money from his concerts. In 2011 alone, he performed in San Francisco, LA, Vancouver, Miami, Chicago, Toronto, and New York.
Therefore, singer Vitas has an estimated net worth of $22 million.
Featured image source – © Guliver / Getty Images.
READ THIS NEXT: Who is Young Dolph?
References

https://news.abs-cbn.com/idol-philippines-fan-of-russian-singer
https://dancingastronaut.com/troll-ante-with-vitas-7th-element
https://www.sixthtone.com/hunan-tv-show-accused-of-illegally-airing-queen