Tom MacDonald is a Canadian born rapper who can be found on Instagram under the handle hangovergang. He also has more than 541,000 subscribers on his YouTube channel.
He has numerous hit singles to enjoy. Among some of his rap songs are:
Bout I;
Who I Am;
Hour Glass;
Wannabe;
If I Change;
Castles;
Whiteboy;
Dear Rappers.
In January 2018, MacDonald released the music video for his song "Helluvit."
Biography

He was born on September 21, 1988, in Vancouver, Canada.
His mom is named Lee Ann MacDonald.
Tom spent most of his teenage years as a professional wrestler. By the time he was 17, MacDonald had wrestled across Canada, on Pay Per View with many WWE Super Stars and on a bi-weekly TV show in Alberta.
He said:
"I started wrestling when I was fourteen. Was on my first show a couple of months after I started training."
At some point, he left the wrestling business and started a career in the music industry.
During an interview, Tom declared:
"Honestly, my inspiration for pursuing a career in music was that my pursuit of a career in professional wrestling had come to an end."
YouTube
He started his YouTube channel on May 11, 2009. Currently, his channel has more than 156 million views and over 866,000 subscribers.
His first YouTube video was posted in May 2014 and is titled – "Wannabe (Official Video)."
The most popular video on the channel is called – "Everybody Hates Me." The video was published on November 9, 2018, and it has more than 9.7 million views.
READ MORE: What is Ice "Billion" Berg's net worth?
His second most popular video is named – "WHITEBOY." The video has over 7.2 million views and it was released on February 9, 2018. It is set in a classroom because according to Tom:
"it's a learning environment."
Girlfriend
Tom MacDonald started dating Nova Rockafeller in 2017. Nova is a recording artist who signed a partnership with Island Record (a record label which is owned by Universal Music Group) and Boardwalk Records (a record label that was founded by Neil Bogart in 1980).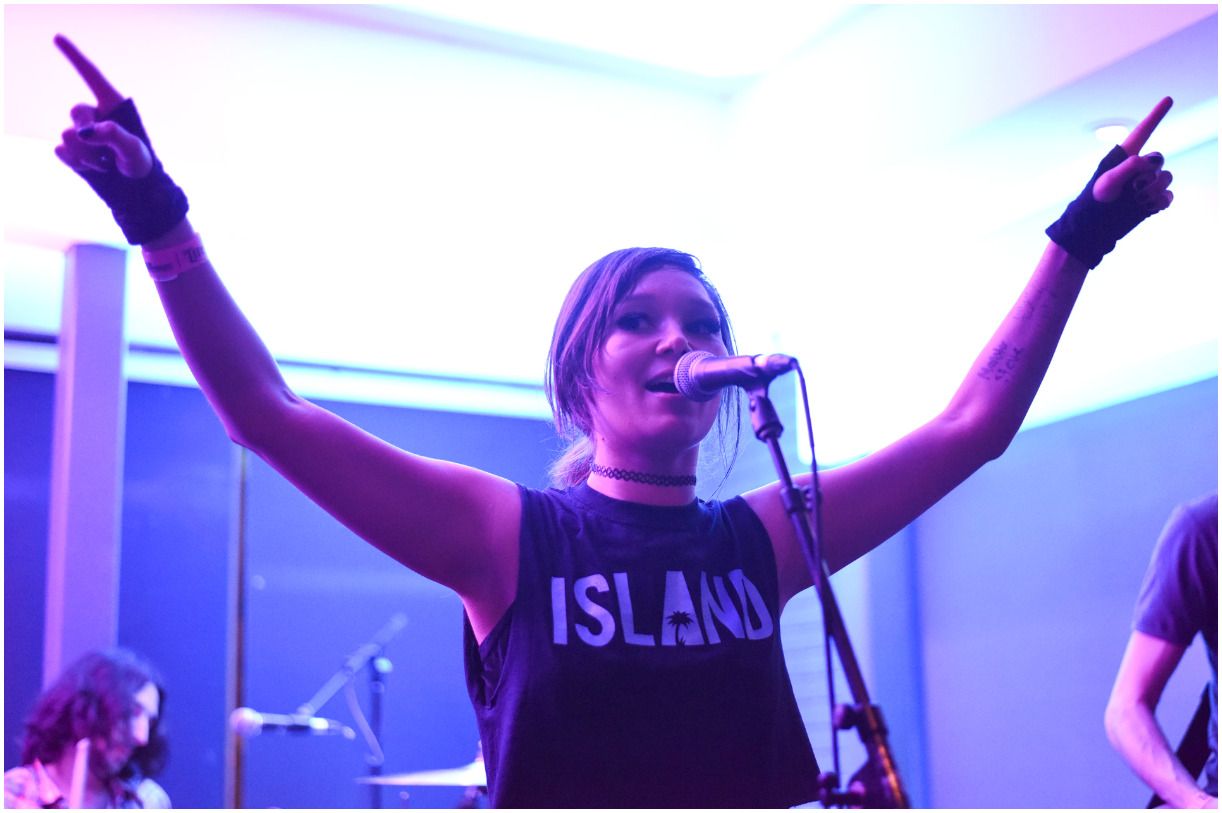 Her musical influences range from Weezer (an American rock band formed in Los Angeles) to Busta Rhymes. Rockafeller incorporates the early 1990s sounds.
Nova was born in Edmonton, Canada, and was raised in Jamaica. Rockafeller grew up loving '90s alternative rock and pop. In 2011, Nova published an album, titled – "Insufficient Funds."
In 2017, Rockafeller began a music duo called GFBF with her boyfriend – MacDonald. In 2015, Nova contributed to the soundtrack for the American teen comedy The Duff.
Some of the stars in The Duff are:
Ken Jeong;
Allison Janney;
Mae Whitman;
Bianca Santos;
Robbie Amell;
Skyler Samuels;
Nick Eversman;
Bella Thorne.
Based on a novel by Kody Keplinger, The Duff was produced by Susan Cartsonis and Mary Viola, written by Josh A. Cagan (best known as being a writer for the series Undergrads), and directed by Ari Sandel.
Height
Tom is 6 feet and 1 inch tall.
READ MORE: Richard Fortus of Guns N' Roses
Quotes
"If someone thinks you are their competition, you don't need to compete – you've already won. Real ones know the only competition is with themselves."
"Art is supposed to make you FEEL. Something. ANYTHING."
"I'll never be one to advocate obeying."
"I refuse to feel ashamed cause of my pretty blue eyes."
"At the beginning, you don't know how to start it, in the middle it feels like it's never gonna end and when it's over you wish you had it back."
"Everyone always says this, but, it's the truth – be yourself. Make honest music. Even if you're not the most talented rapper on the block – a relentless work ethic goes a long way."
READ MORE: Who is Hank Williams III?
"Being 'likeable' is far less important than having unquestionable morals."
"They're lying to you. DON'T GIVE UP. You got this. Like, you really do."
"They say success is the best revenge but honestly, revenge is the best revenge."
"So much negativity in the air lately…so I'm going to record the happiest song of all time for y'all."
Trivia
As of now, the Canadian native artist resides in LA, United States.
His zodiac sign is Virgo. The Virgo traits include being critical, methodical, calculating, studious, and analytical.
They despise laziness and they are very opinionated.
READ MORE: G Herbo: American rapper
Virgos tend to love with utmost passion because they ride high on emotional quotient. They are the perfect candidates when it comes to handling business matters due to their analytical minds.
MacDonald earns most of his money from his music. Tom has also toured through Europe twice in 2013/2014 with Onyx and Kool Keith (an American rapper and record producer from The Bronx) and performed as main support for Swollen Members, Madchild, and Major Lazer.
Moreover, Tom has made a big impact and fame through his unique style of music which includes songs such as -Deathreats (2018), See You Tomorrow (2015), Dream People & the Whiskey Wars, and LeeAnn's Son (2014).
His videos have aired on Canadian nation-wide television, including major networks such as MTV of Canada – MuchMusic.
Also, he makes money from selling merch on hangovergang.com.
In addition, MacDonald has a YouTube channel with over 156 million views (about $320,000 in revenue, before state taxes). Therefore, Tom MacDonald has an estimated net worth of $0.75 million.
READ THIS NEXT: Drake Pays $100,000 to Rappin' 4-Tay
References

https://www.csindy.com/tom-macdonald-at-sunshine
https://www.neogaf.com/tom-macdonald-how-do-you-feel-about