What are Weston McKennie's net worth and salary?
Introduction
Weston McKennie is an American professional soccer player who is currently a member of the legendary Serie A side Juventus FC.
McKennie made his Men's National Team debut at just 19 years old.
Biography
He was born on August 28, 1998, in Place of birth Fort Lewis, Washington, as Weston James Earl McKennie.
His parents are John and Tina McKennie.
While spending a portion of his boyhood in Germany, Weston began playing soccer. At the time, his dad was stationed in Germany for three years with the US Air Force.
From 2009 to 2016, he played for FC Dallas.
FC Schalke 04
In August 2016, he signed with FC Schalke.
Weston rejected both the University of Virginia and FC Dallas when he chose Schalke.
"I feel like Europe is more developed at the moment," he said.
"We are convinced that Weston is able to play professional football," Director Oliver Ruhnert said in a press release.
Initially, McKennie played for Schalke's U-19s tea. He made his Bundesliga debut on the final day of the 2016/17 campaign.
USMNT debut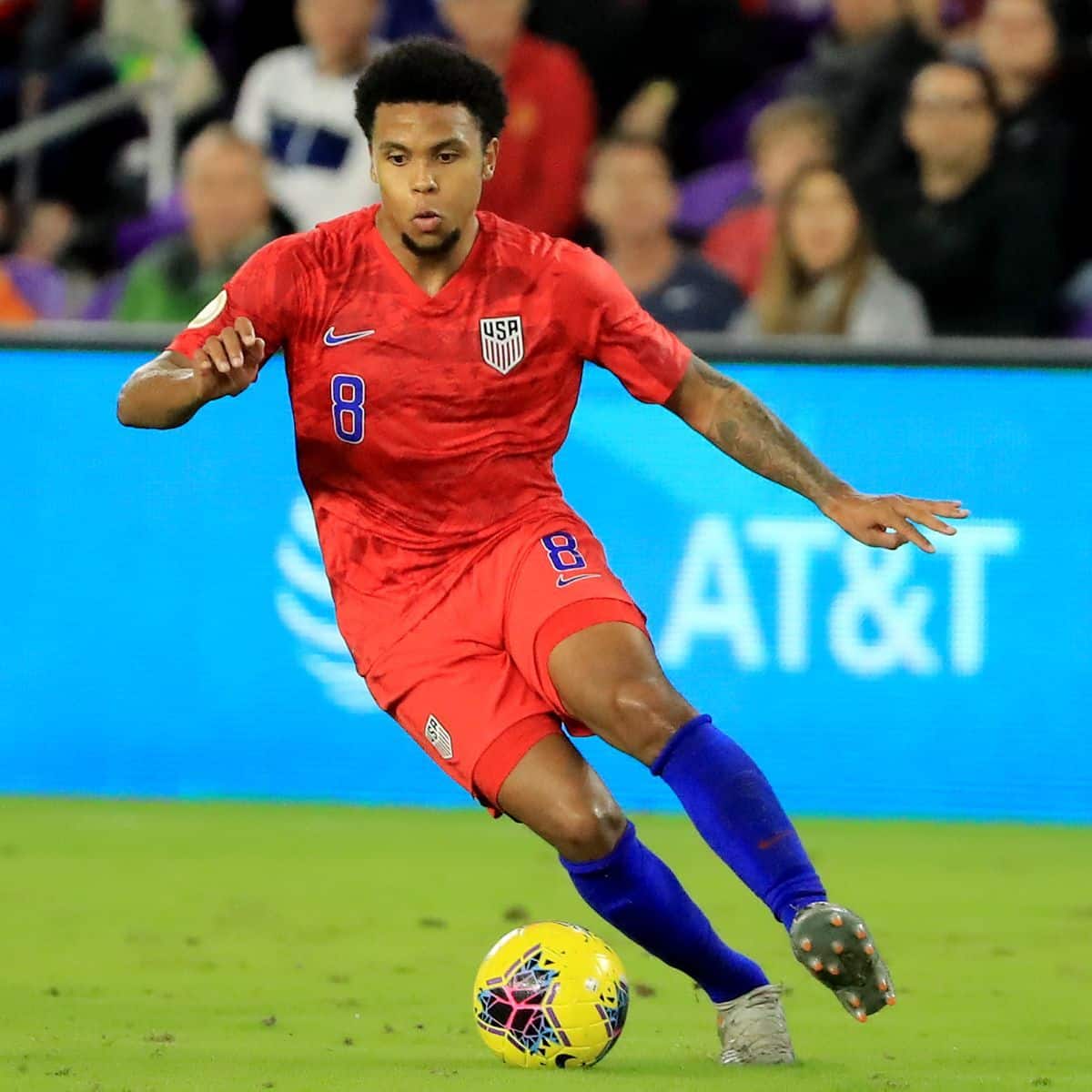 Weston made his senior debut in 2017 for the United States men's national soccer team in a friendly against Portugal.
McKennie scored 21 minutes into his national team debut.
In the 2017/18 season, McKennie and Haji Wright were promoted to Schalke's first team.
"To play for the fans, to play for the club, it would be a real dream come true," he said at the time.
"We already knew McKennie was ready for the Bundesliga," sporting director Christian Heidel stated.
In October 2019, McKennie scored the quickest hat-trick in US history in a 7-0 victory against Cuba 7-0 in Washington, DC. He scored the hat-trick in just 13 minutes.
In December 2020, McKennie was named Male Player of the Year. "I want to thank everyone for this huge honor," Weston told US Soccer. He added: "It's been a journey."
Juventus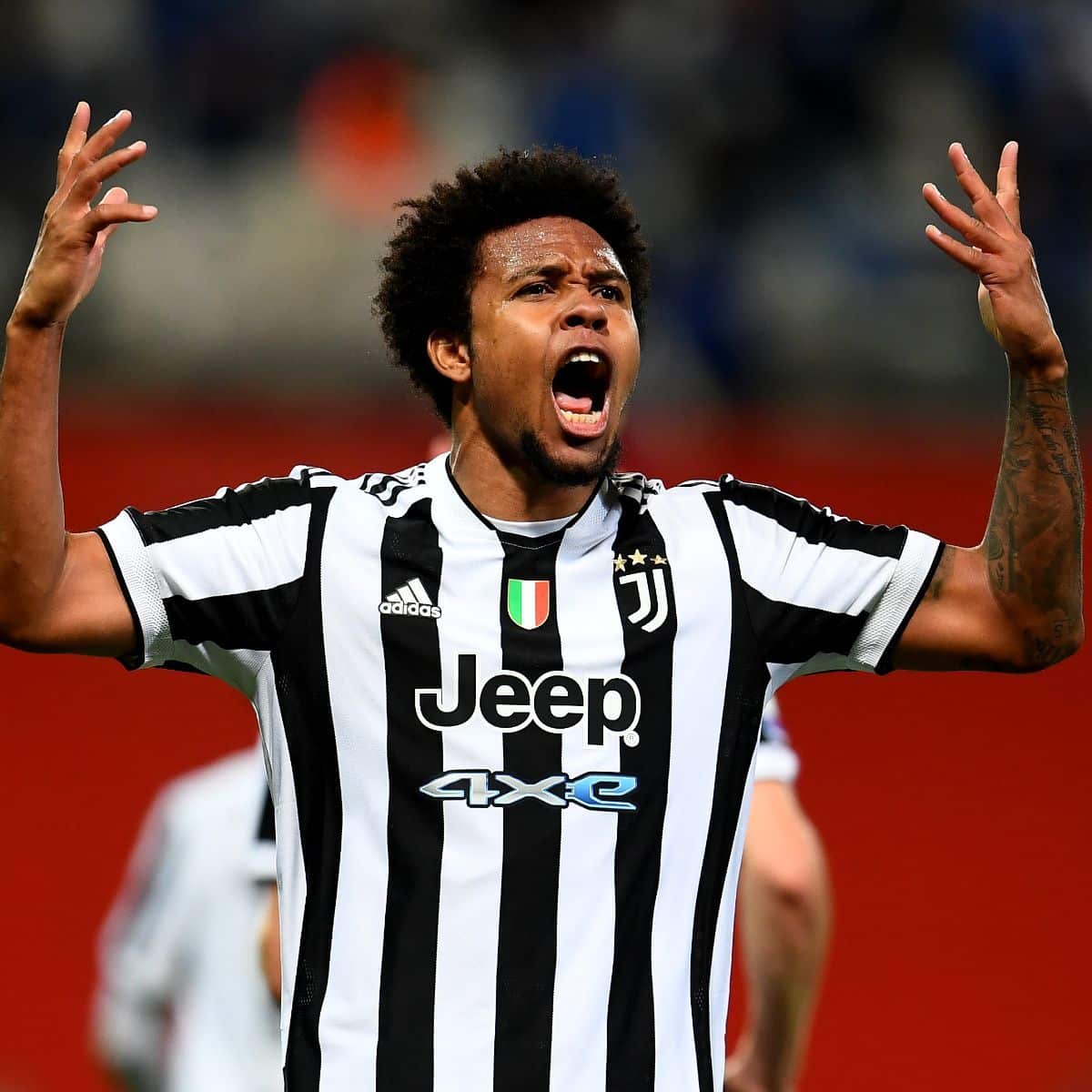 Mckennie moved to Juventus in August 202 from Schalke 04 on loan with an option to buy.
The loan fee was €4.5 million. Weston became the first US player at Juventus.
"Playing with Cristiano Ronaldo, seeing how he moves and how he works will bring me great benefits," Mckennie confessed in an interview.
He made his league debut for Juventus on September 20, 2020, in a win against Sampdoria. McKennie played all 90 minutes.
In December 2020, Mckennie scored in a match against FC Barcelona in the Champions League. Juventus won 3-0, with Cristiano Ronaldo scoring the other two goals.
On March 3, 2021, Juventus signed Mckennie on a permanent deal for €18.5 million plus €6.5 million in potential bonuses.
Fractured Bones in Foot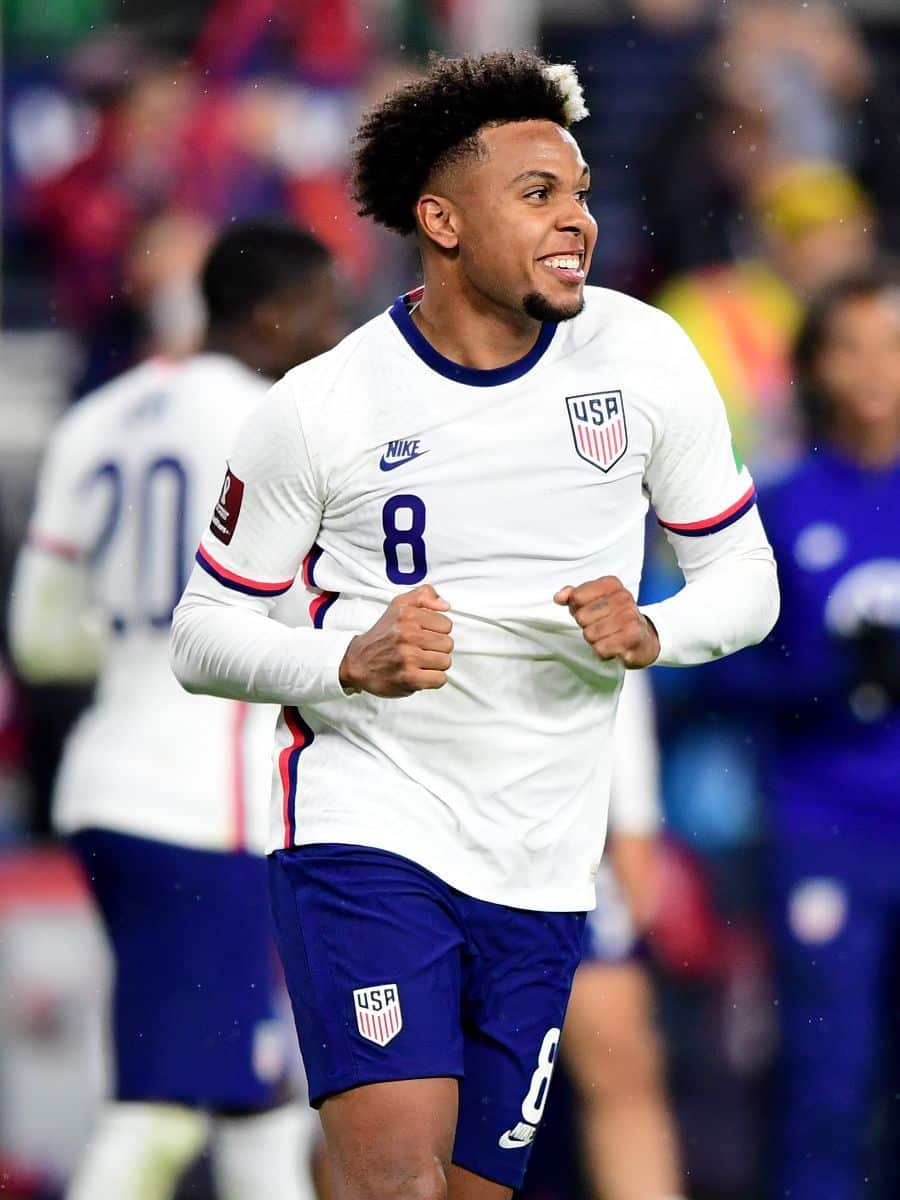 In February 2022, he fractured the second and third metatarsals in his left foot after a challenge from Villarreal left-back Pervis Estupinan.
The club projected his recovery time at about eight weeks.
In March, Juventus coach Massimiliano Allegri said Weston will miss the rest of the season. "The season is over for Weston because of his injury," the Juve coach said.
In the summer of 2022, McKennie had a capsular lesion of the left shoulder during the club's preseason tour of the US. It was later announced that McKennie will miss the start of Serie A.
On October 29, 2022, Weston suffered a thigh injury in a Juventus game against Lecce. At the time, it was estimated that he will be out at least 15 days.
McKennie's the latest injured American World Cup roster. The list also includes – Arsenal goalkeeper Matt Turner, Norwich City striker Josh Sargent, Crystal Palace defender Chris Richards, and Celta Vigo midfielder Luca de la Torre.
2022 World Cup
In November 2022, McKennie was selected by US manager Gregg Berhalter as part of the roster for the 2022 World Cup in Qatar.
Other stars in the USMNT are Leeds United midfielder Tyler Adams, Borussia Dortmund midfielder Giovanni Reyna, and Chelsea attacker Christian Pulisic.
Wife/Girlfriend
Weston McKennie is not married.
Also, there is not much information about McKennie's romantic life.
READ MORE: Dan Reeves Net Worth
Weston McKennie – Net Worth & Salary
McKennie accrued most of his wealth from his career as a professional soccer player.
For Schalke 04, Weston made 75 league appearances, scoring four goals and providing four assists. While at Schalke, McKennie earned just over 1 million euros a year.
At Juventus, Weston earns 2.5 million euros net per season.
He is partnered with SIXSTAR®, one of America's leading sports nutrition brands. He's also sponsored by Adidas.
Therefore, Weston McKennie has an estimated net worth of $10 million.
READ THIS NEXT: Who is Abby Wambach's wife?