Have you ever gotten so attached to a character and the person playing them that you truly can't picture anyone else being them?
Well, from personal experience, we'd recommend trying to not let that happen.
Because we've been burned before.
They'll swap the actor between seasons, or worse, between episode and episode with no warning.
Then you're left trying to accept the new face your favorite character now has (yes, this is a dig at you, The Fresh Prince of Bel-Air.
We want the OG Aunt Viv back).
One of those situations happened with the TV show Last Man Standing.
In this article, we'll talk about what happened to the original Mandy Baxter.
We'll also tell you what the actress playing her is up to today, and if you haven't heard of the show before, we'll tell you what you're missing out on (because it was a great sitcom!).
What is Last Man Standing?
Last Man Standing was an American TV show which aired for 9 seasons across 194 episodes.
Initially hosted on the ABC network, it moved to FOX in 2018 after the show was dropped by their initial channel.
The show follows Mike Baxter, the head of the Baxter family, and his daily life occurrences.
He works for an outdoor sporting goods store that owns several stores across Colorado as the Director of Marketing and senior executive.
In the story, we also meet his wife, Vanessa Baxter, and their three daughters Kristin Beth Baxter, Eve Baxter, and Mandy Baxter.
Vanessa takes on jobs as a geologist within the engineering industry, then as a high-school teacher, and finally as the owner of her own tutoring business.
Kristin is the oldest, and when the show starts, she already has a child named Boyd, which she had as a teen.
Mandy is the middle child, and by the end of the show, she's married as well. Eve completes the family as the younger sister, a great student, and athlete who dreams of joining the military.
Who is Molly Ephraim?
Molly Ephraim is the actress who played Mandy Baxter on the show Last Man Standing.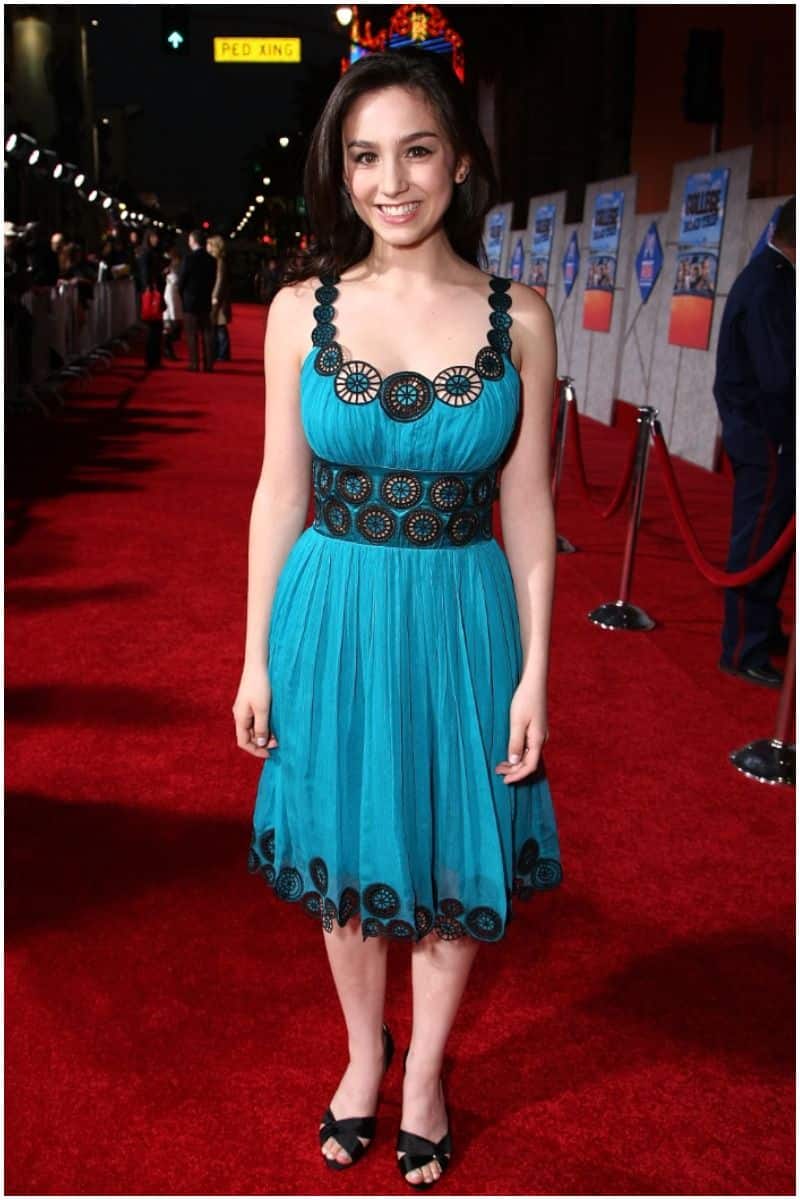 Born in the state of Pennsylvania in 1986, she's worked on TV shows, movies, and theater productions both on and off Broadway.
Her Jewish upbringing seemed to have left somewhat of an impression on her as she went to school at Princeton University and graduated with a Bachelors in Religious Studies.
By the time she'd graduated college in 2008, she already had several theatrical productions under her belt.
So, the acting bug had bitten her long before her passion for academic studies reached her.
Her first foray into the show business was as little red riding hood during a Broadway production of Into The Woods in 2002.
She was so good it earned her a nomination for a Drama League Award.
READ MORE: Who is Kountry Wayne's wife?
What happened to Mandy on Last Man Standing?
Last Man Standing ran for an initial 6 seasons from 2011 to 2017.
While it was a success with the public, the network decided to cancel it reportedly for it being too conservative for their needs.
Viewers were outraged, and a whole Twitter campaign was brought forth asking ABC to renew the show for several more seasons.
While they had no luck with ABC, FOX stepped in to take over.
In 2018 they picked up the show and ran it for an additional 3 seasons until May 2021.
So, what happened to Mandy?
When the show was dropped in 2017, the actress who played Mandy, Molly Ephraim, was sure the show had been canceled for good.
There had been no conversations of a potential return, and she still had bills to pay.
So, she set out to search for other roles and shows she could be a part of them.
By the time the show was picked up again a year later, it was too late for her to jump back into her role as Mandy since she had other work commitments to attend to.
In her place, actress Molly McCook took over the character of Mandy.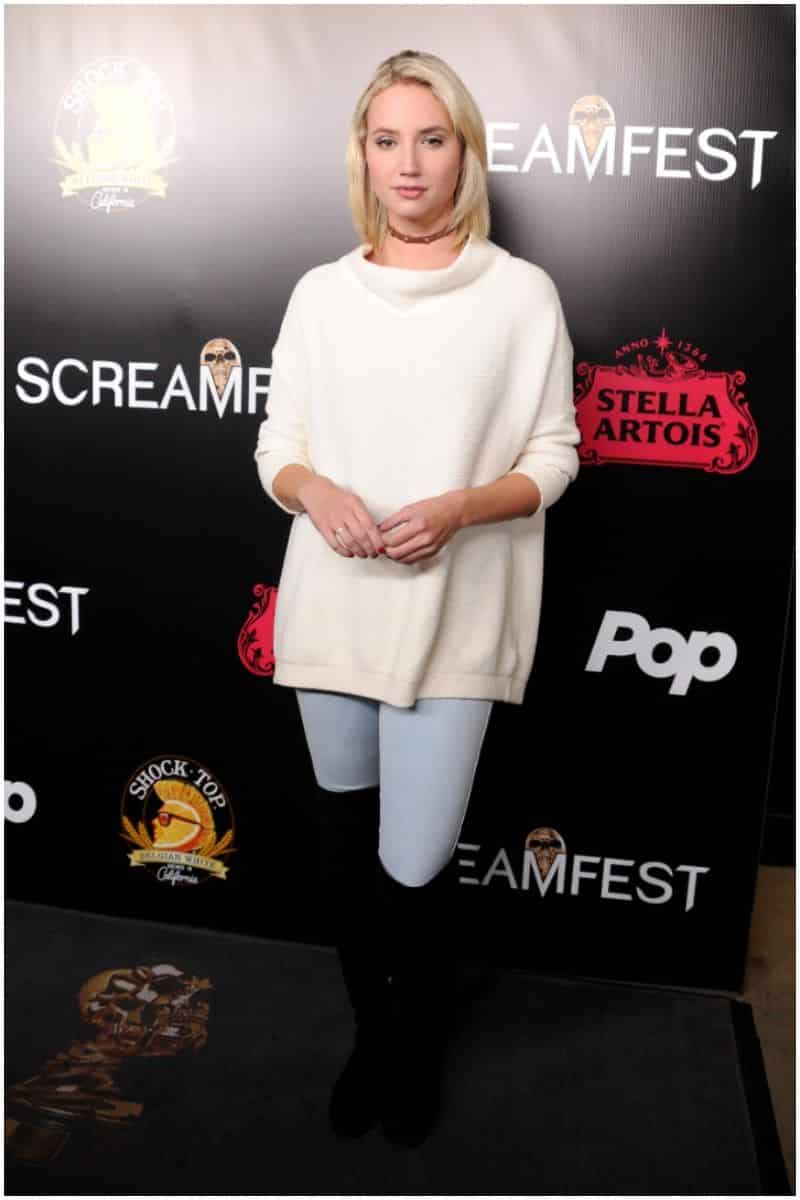 READ MORE: Aaron Krause Net Worth
Where is Molly Ephraim today?
Since her time on Last Man Standing, Molly Ephraim has dabbled in quite a few TV shows.
Across the several years since the TV show ended in 2017, she appeared as Alexa Vonn on Halt and Catch Fire which was a series based on the 1980s and 1990s internet and computer revolution in the US.
She also had a recurring role as a bartender in the show Brockmire, which is a comedy show that follows the life of a once-successful sports announcer.
You might have also seen her in the limited series The Act about Gypsy Rose Blanchard, where she played Gypsy's lawyer.
She's also had short appearances on Law & Order, Royal Pains, and Perry Mason.
In terms of her big-screen experience since then, Molly played the character Ali Rey, in the Paranormal Activity franchise.
Both the first one and the spin-off, Paranormal Activity: The Marked Ones.
She also performed the role of Wendy Greenhut in the movie College Road Trip.
READ THIS NEXT: Who is Aaron Goodwin?