Witt Lowry, real name – Mark Laurence Richard, Jr., is a rapper from Connecticut, US, who uploads his original music to his self-titled YouTube channel (where Witt has earned more than 581,000 subscribers) as well as to his SoundCloud page.
He is known for working on a song until he believes it is perfect. His honest brand of hip hop and high energy has amassed a legion of fans across the world, who spread his music to anyone who will listen.
Biography
He was born on February 28, 1991, in Fairfield County, Connecticut, USA.
Lowry once said:
"I'm from a small town in Connecticut."
Witt added:
"I have always been a big writer, I used to fill notebooks when I was young with stories, poems, quotes, drawings, and different thoughts."
Lowry went to college to study graphic design (the craft of creating visual content to communicate messages) and graduated with a degree in graphic design.
In the spring of 2011, Witt realized that working as a graphic designer wasn't what he wanted to do, and decided to pursue music full time.
During an interview, the musician explained:
"I decided to pursue music as a career after I graduated from college. I spent some time after graduation doing freelance graphic design for WWE."
He chose his stage name as a combination of the word "witty" and a spin on his middle name.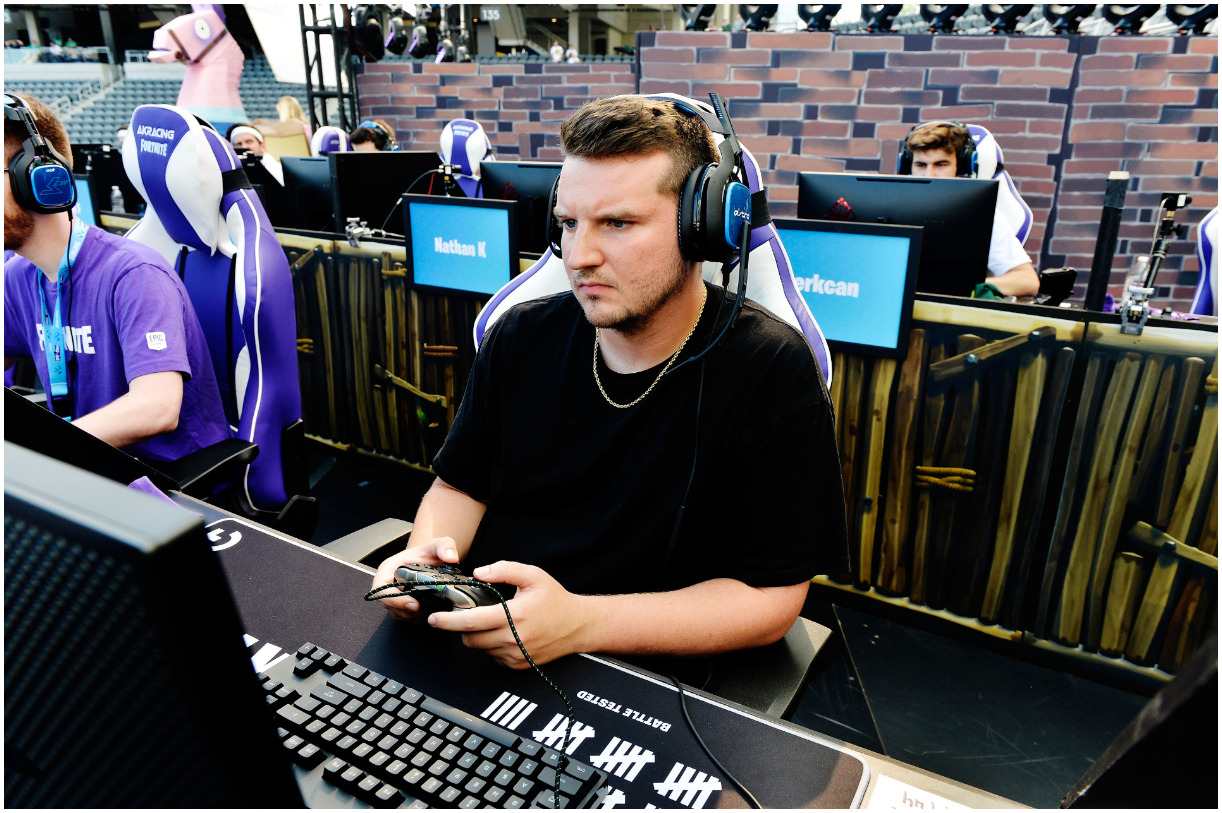 Witt released his first-ever song and music video, named – "They're Saying." However, the single is no longer available on his YouTube channel.
In 2012, he released a mixtape, called – "Headphone Hero."
In 2014, he released an album, named – "Kindest Regards."
In November 2014, Lowry released the song "Like I Do." The song has 9.35 million listens on SoundCloud. Also. it has over 15 million views on YouTube.
In 2015, Witt released his official debut LP, named – "Dreaming with Our Eyes Open." The album focused on songs about dreams which can be achieved.
"Dreaming with Our Eyes Open" ended up reaching #5 on iTunes Hip-Hop Chart, #23 overall in iTunes, #5 on Billboard Heatseekers Chart, and #24 spot on Billboard's R&B & Hip Hop Chart.
He said about the album:
"The title is kind of ironic because Dreaming With Our Eyes Open is really just reality."
Lowry continued: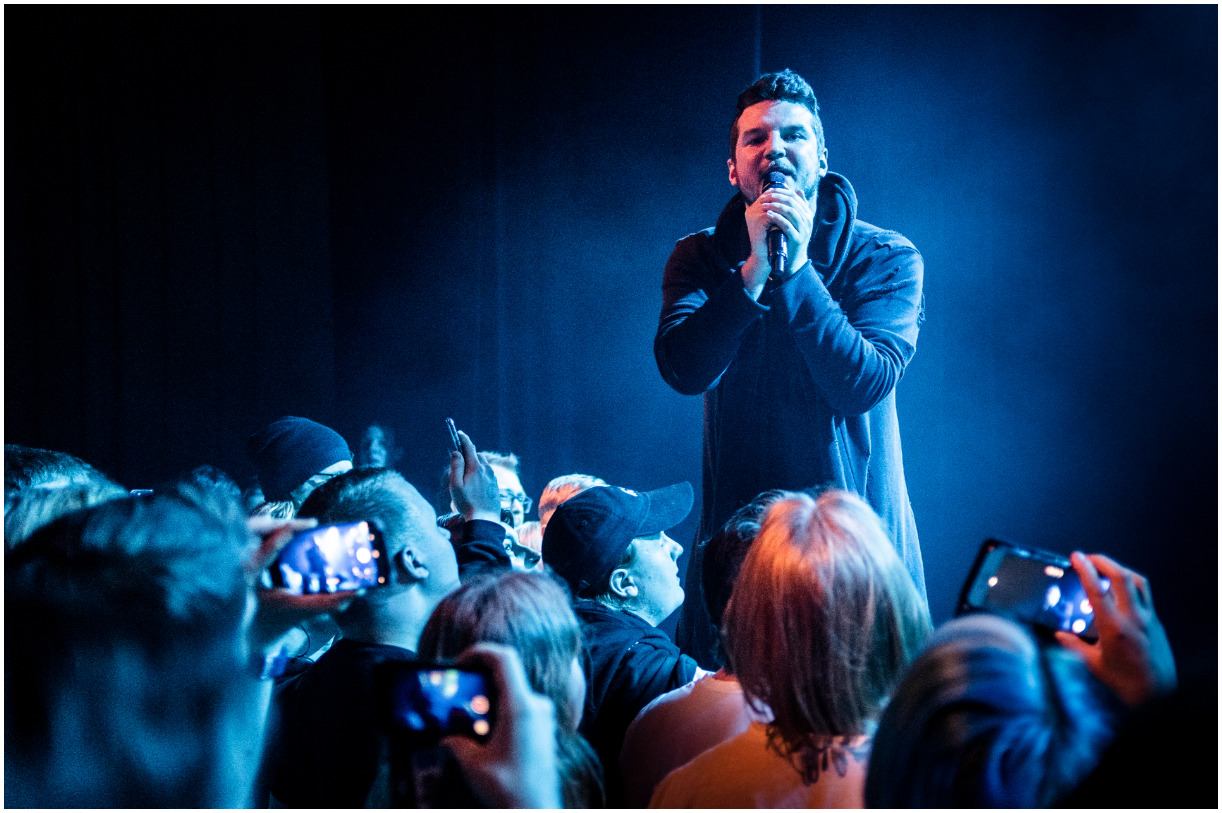 "It's that process of taking that thought, idea, dream, and turning it into your reality where it no longer is just a dream."
Later, the artist went on the "Dreaming With Our Eyes Open Tour."
In December of 2016, he released a single titled, "Numb."
On September 18, 2017, he released another album, entitled – "I Could Not Plan This." The album reached the #2 album on the iTunes Store in the United States.
In late 2017, Witt went on tour on the United States and Europe (Austria, Ireland, Poland, Belgium, France, Germany, the United Kingdom, and the Netherlands). His tour included 41 shows.
On August 30, 2019, Witt released an album called – "Nevers Road." The title of the album is based on a road that is located in South Windsor (Witt's home town), named – "Nevers Road."
Witt said about Nevers Road:
"Our album that we just put out, we don't get the playlisting. We don't get the radio spins."
The tracks on Nevers Road album are:
Welcome (Ft. Dan Haynes);
Hurt (Ft. Deion Reverie);
Alone (Ft. WHATEVER WE ARE);
Crash;
Proud;
Debt (Ft. Dia Frampton);
Ghost;
Oxygin;
Yikes;
Reaper;
Nevers Road L.
In 2020, Witt released the single "Push Your Luck."
READ MORE: Lee Joon-kyung Net Worth
YouTube
Witt created his YouTube channel on April 19, 2011. A year later, he began uploading videos.
At the moment, his channel has over 581,000 subscribers and more than 171 million views.
The most popular upload on the channel is titled – Like I Do (Official Music Video), with over 15 million views.
The second most popular video is named – Move On (over 9.3 million views).
In 2018, he collaborated with Ninja (real name – Richard Tyler Blevins), an American Internet personality, professional gamer, YouTuber, and streamer. Ninja earned more than 14 million followers on his Ninja Twitch channel.
Interesting fact – Ninja was paid $1 million by Electronic Arts to promote Apex Legends by playing the game on his Twitch stream in 2019.
Witt featured in videos from the FaZe clan, one of the most popular esports organization in the world.
The Chief Operating Officer of FaZe Clan is FaZe Banks (real name – Ricky Banks).
READ MORE: Is Sydney Sierota married?
Quotes
"Don't ever let your ego become bigger than your heart."
"Tried to make everybody happy, that was my biggest mistake."
"Love didn't hurt you, someone that didn't know how to love hurt you, make sure you don't confuse the two."
"They only start to miss you when they fail to replace you."
"I'm sorry if I'm here but not here, got lost in my head."
"I feel like a giant ball of emotion right now, just pacing back and forth, please listen to the album from top to bottom straight through at least the first time!"
"I'm trying my absolute best to keep up with everything but I don't think it's possible!"
"The creative process is always the most fun but intense part of creating music in general."
"They said I'll never be anything, guess you never know."
"The notes on my phone are filled with one-liners, and the hardest part is not being able to fit a certain line in where I want it to go."
"It's self-expression and creativity, and I think being independent gives you full range to do whatever you want when it comes to music."
READ MORE: CupcakKe Net Worth
Witt Lowry – Net Worth
Lowry earned most of his wealth from being a musician. So far, he has released several albums, including – Nevers Road, I Could Not Plan This, Dreaming With Our Eyes Open, and Kindest Regards.
In addition, Witt earns money from his concerts. Lowry has sold out many of his shows, especially in the United Kingdom.
Moreover, Witt has a YouTube channel with over 171 million views (meaning $400,000 in revenue). Also, Lowry earns money from selling merch (t-shirts, pants, and hoods) on his website – wittlowrymusic.com/collections/witt-lowry. Therefore, Witt Lowry has an estimated net worth of $4 million.
Featured image source – © Guliver / Getty Images.
READ THIS NEXT: Who is Lil Windex?
References

https://dailycampus.com/stories/interview-with-connecticut-rapper-witt-lowry
https://newsickmusic.com/exclusive-witt-lowry-interview
https://djbooth.net/features/2019-09-12-witt-lowry-breaks-down