What is Adam Driver's religion?
Introduction
Adam Driver is an American actor best known for playing Kylo Ren/Ben Solo in Star Wars. He's also the founder of Arts in the Armed Forces (AITAF).
Biography
He was born on November 19, 1983, in San Diego, California, USA, as Adam Douglas Driver.
Driver has Scottish, Irish, German, English, and Dutch ancestry.
His father, Joe Douglas Driver, is from Little Rock, Arkansas, while his mother, Nancy Wright, is a paralegal from Mishawaka, Indiana.
After his parents divorced, Nancy married Rodney G. Wright, a minister at a Baptist church.
What is Adam Driver's religion?
Adam Driver was raised Baptist. He even sang in his church choir.
"I was raised in a Baptist church in the midwest," Driver told The Guardian. "Religion was part of my upbringing,"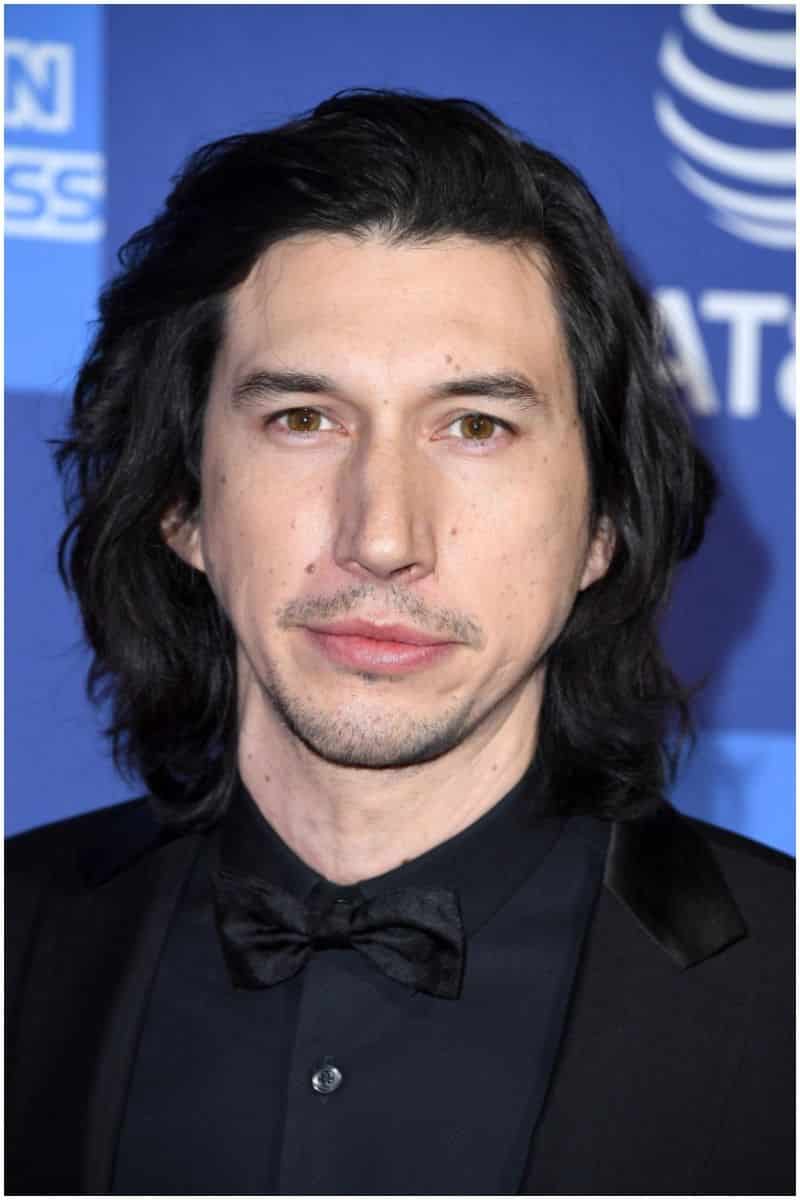 "I am not a religious person now, but I was definitely raised religious," Adam said in an interview with Irish Times in December 2016. He added: "You believe in something as a kid. You have a faith. And then you evolve according to your life experiences, and you have to change your ideas."
In 2001, Driver graduated from Mishawaka High School in Mishawaka, Indiana.
After high school, Adam auditioned for Juilliard but was rejected.
For a while, Driver worked as a door-to-door salesman selling Kirby vacuum cleaners.
Military Service
Driver enlisted in the Marines after the September 11, 2001 attacks.
"They kind of got me with their whole 'We don't give you signing bonuses,'" he said in October 2019 for New Yorker. "'We're the hardest branch of the armed forces. You're not going to get all this cushy shit that the Navy or the Army gives you. It's going to be hard.'"
He was assigned to Weapons Company, 1st Battalion, 1st Marines as an 81mm mortarman.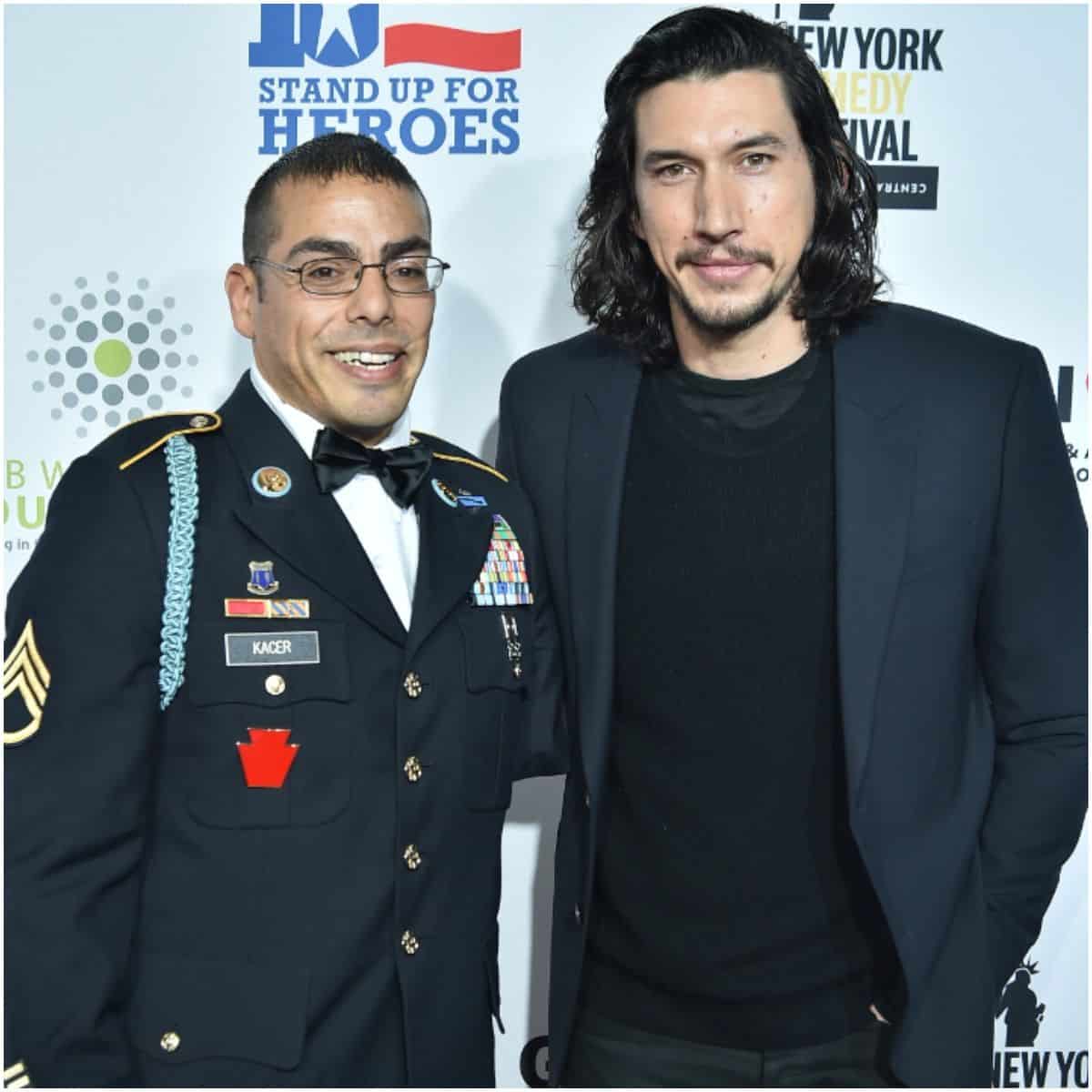 Driver received a nickname from his fellow Marines — Ears Two — due to his big ears.
Driver served for over two years before being medically discharged after he suffered an injury to his sternum in a mountain biking accident, which prevented him from being deployed.
Adam was medically discharged with the rank of Lance Corporal.
"####in' kills me," Driver told GQ. "To not get to go with that group of people I had been training with was painful."
In 2009, Driver graduated from Juilliard.
"When you get out of the Marine Corps, you feel like you can do anything," he explained for US Magazine. He went on to say: "That was part of why I went to re-audition for Juilliard. I thought, 'Worse comes to worst, I know how to live. I'll live in Central Park or something. I'll survive.'"
His first role on TV was in a 2009 episode of The Unusuals as Will Slansky.
In 2010, Driver made a guest appearance in the TV series Law & Order.
In 2012, he was cast in the HBO hit comedy-drama series Girls.
In 2013, Adam played in Bluebird, Inside Llewyn Davis, Tracks, and What If.
In 2015, Adam was cast as the villain Kylo Ren/Ben Solo in Star Wars: Episode VII—The Force Awakens.
In 2017, Driver reprised his role in Star Wars: The Last Jedi. In the same year, Adam portrayed Randy in Noah Baumbach's The Meyerowitz Stories.
For his role as Flip Zimmerman in BlacKkKlansman, he was nominated for the Academy Award in the Best Supporting Actor category in 2019.
In 2019, Driver starred in Star Wars: Episode IX – The Rise of Skywalker.
Wife
On June 22, 2013, Adam Driver married Joanne Tucker, an actress who made her acting debut in the 2011 film Loft. She later appeared in Billions, Give or Take, Listen Up Philip, Girls, and The Report.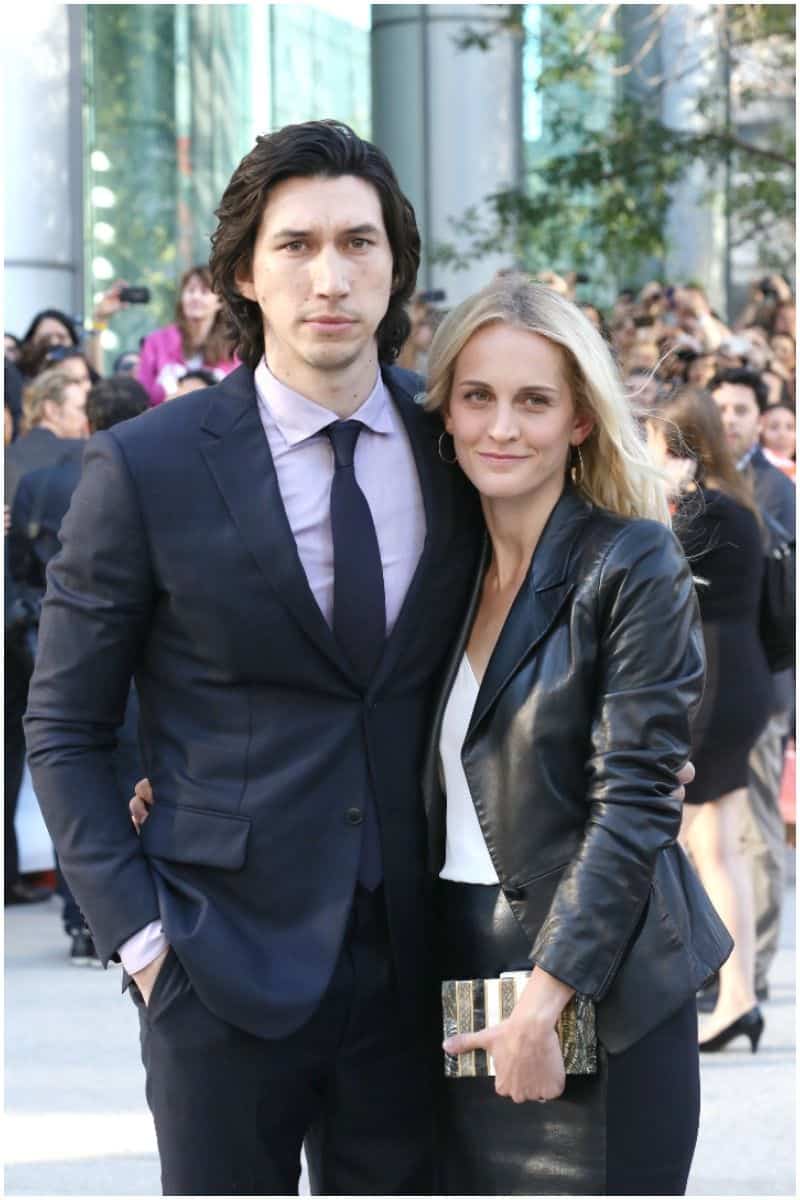 The two met while attending Juilliard School.
In 2006, Driver and Joanne founded Arts in the Armed Forces, Inc. (AITAF), a non-profit organization that brings arts programming to veterans and active-duty service members.
In 2019, Adam and his wife staged productions of Lobby Hero and True West.
READ MORE: George Lopez Net Worth
Children
Tucker and Driver have a son together.
Height
6′ 2¼" (1.89 m)
Quotes
"I can tell more about my weaknesses than my strengths."
"It's difficult to blend in because I'm tall and I look strange."
[as Kylo Ren] "I know what I have to do, but I don't know if I have the strength to do it."
"Acting is always filled with these weird juxtapositions."
"In the military, you learn the essence of people. You see so many examples of self-sacrifice and moral courage."
READ MORE: Luke Wilson Net Worth
Trivia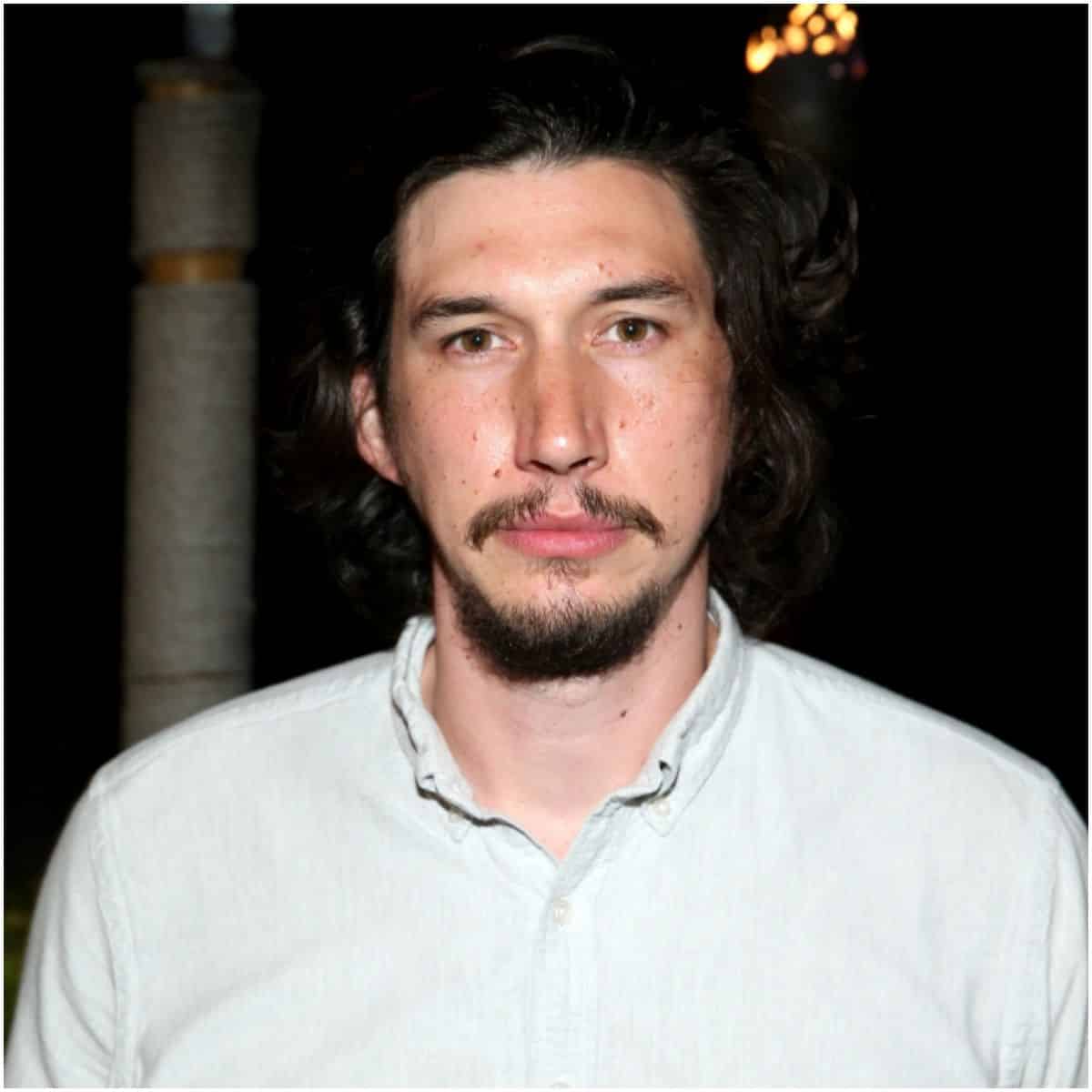 Adam does not like to listen or watch his own performances.
Net Worth
Driver earned most of his wealth from performing in movies, short films, and TV series, including – Star Wars: Episode VII, VIII, and IX, The Report, Bob's Burgers, This Is Where I Leave You, Hungry Hearts, House of Gucci, Inside Llewyn Davis, Marriage Story, Law & Order: Special Victims Unit, The Unusuals, and Girls.
Therefore, actor Adam Driver has an estimated net worth of $10 million.
READ THIS NEXT: Who is Paul Reubens?