Adela King is a London fashion designer and socialite who created her own boot line called Adela King Boots and the successful maternity business 9 London. King became known on season 3 of the TV series Ladies of London.
Biography
She was born on October 23, 1973, in Costa Rica.
Adela was raised in Florida, Hong Kong, and Singapore before moving back to London to attend Heathfield boarding school.
Ladies of London
She appeared in season 3 of Ladies of London, the Bravo Real Housewives franchise which focuses on the lives of a group of society ladies in London.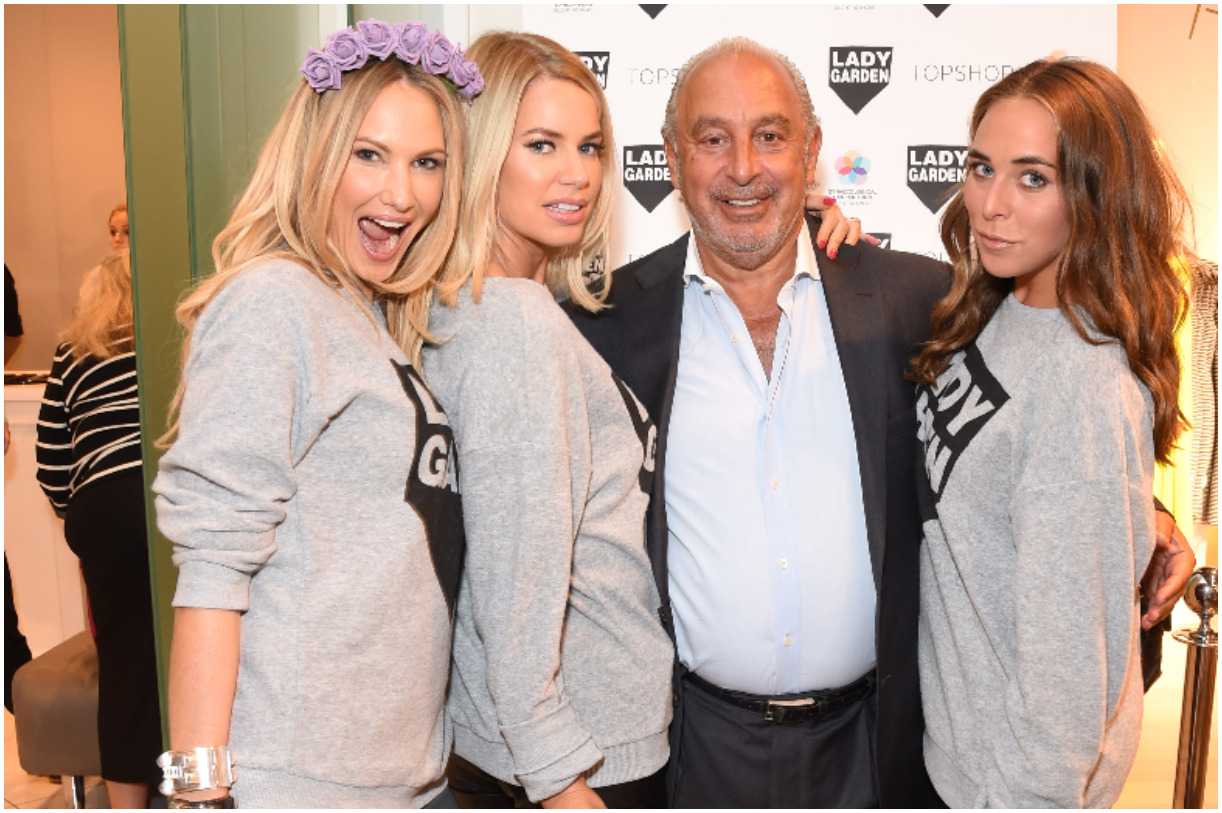 The television show has been canceled on May 31, 2017.
9 London
She is a fashion designer and runs a maternity wear brand named – "9 London."
Her company has gone on to see huge financial success and is worn by American singer Gwen Stefani and English model Kate Moss.
Modeling
King started modeling for the first time at age 42.
Depression & Suicide Attempt
In 2013, after an ongoing custody battle with her ex-husband, Adela had fallen into a state of depression. She even attempted to take her own life.
She said:
"I think I was in the darkest place the one thing in my life I lived in fear of was my ex-husband."
King continued:
"And what he would do next to me, that he would take away my children."
She also fought addiction to substance abuse and alcohol on and off for about two decades. She has been sober since 2014.
During an interview, King confessed:
"You just don't get sober and everything's amazing and perfect. No. You've got so much s### to clear up from the mess and the bad choices you made when you're unwell."
Adela went on to say:
"I made some really bad choices, and I'm still paying for that today. But it's my journey, and today, I can put my head on my pillow at night with humility, not humiliation."
Husband
Adela was married to Chester King, a wealthy businessman who runs International Group (most famous for their purchase of Stoke Park in Buckinghamshire) along with his two brothers, Witney and Hertford.
International Group boasts annual revenues of over $100 million per year.
Children
Adela has two children.
Epstein & Ghislaine Maxwell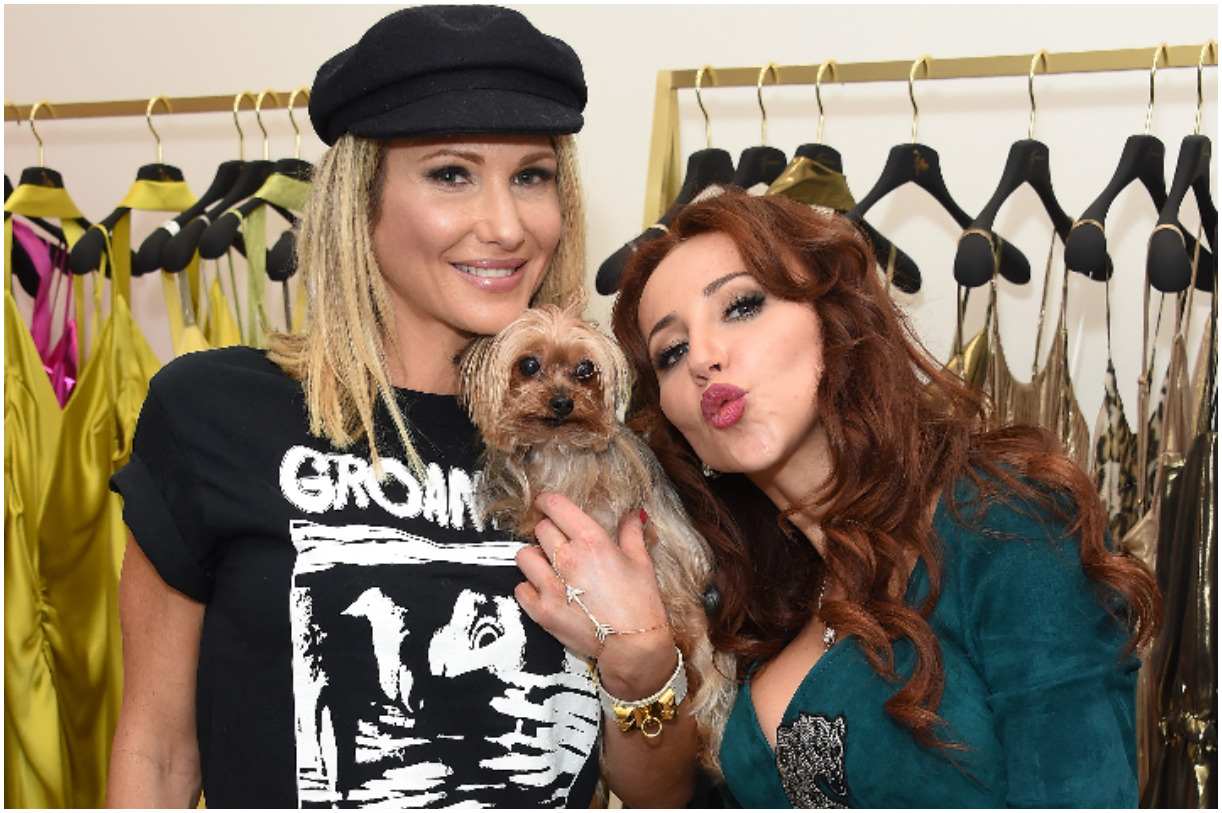 In a 2019 Instagram post, King wrote that she had a lucky escape from Jeffrey Epstein and his ex-girlfriend Ghislaine Maxwell, who tried to recruit her for a threes### in London's Mayfair 25 years ago.
She wrote:
"Most of you will be familiar with the atrocious behavior of Jeffrey Epstein and his accomplices and I'm here to tell my story."
King continued:
"I was 20 years old and at an evening event at Syon Park when a woman came up to me and asked me whether I was a model and did I have a portfolio. I said yes."
Adela also wrote:
"She (Ghislaine Maxwell) told me to be at Claridge's at 8 pm and ask for Mr. Jeffrey Epstein's suite."
After Adela arrived at the Claridge's Hotel, Jeffrey Epstein instructed her to pose in a degrading way.
Note – Jeffrey Epstein was an American financier who was arrested on July 6, 2019, on federal charges for sex trafficking of minors in New York and Florida.
He was a former friend of Prince Andrew, Presidents Bill Clinton and Donald Trump, and other celebrities.
On August 10, 2019, Epstein was found dead in his Metropolitan Correctional Center jail cell. Epstein's death was ruled a suicide by hanging.
His lawyer expressed deep skepticism (e.g. the malfunction of two cameras in front of his cell, the falling asleep of two guards who were meant to check on him, or the removal of his cellmate without a replacement) that his client died by hanging himself in a Manhattan federal jail.
Reid Weingarten also said to Judge Richard Berman in U.S. District Court in Manhattan during a hearing that the injuries suffered by his client are "far more consistent with assault" than suicide.
Attorney General William Barr said he was "appalled" by Jeffrey's death while in federal custody.
At the end of her Instagram post, King wrote:
"I am doing this as it's the truth and the truth is in question so I am telling my story in support of all the women that suffered so horrifyingly at the hands of them and their accomplices."
Instagram
Adela frequently publishes motivational posts and gym selfies on her Instagram account. She has over 32,000 followers.
READ MORE: Matt Grundhoffer Biography
Trivia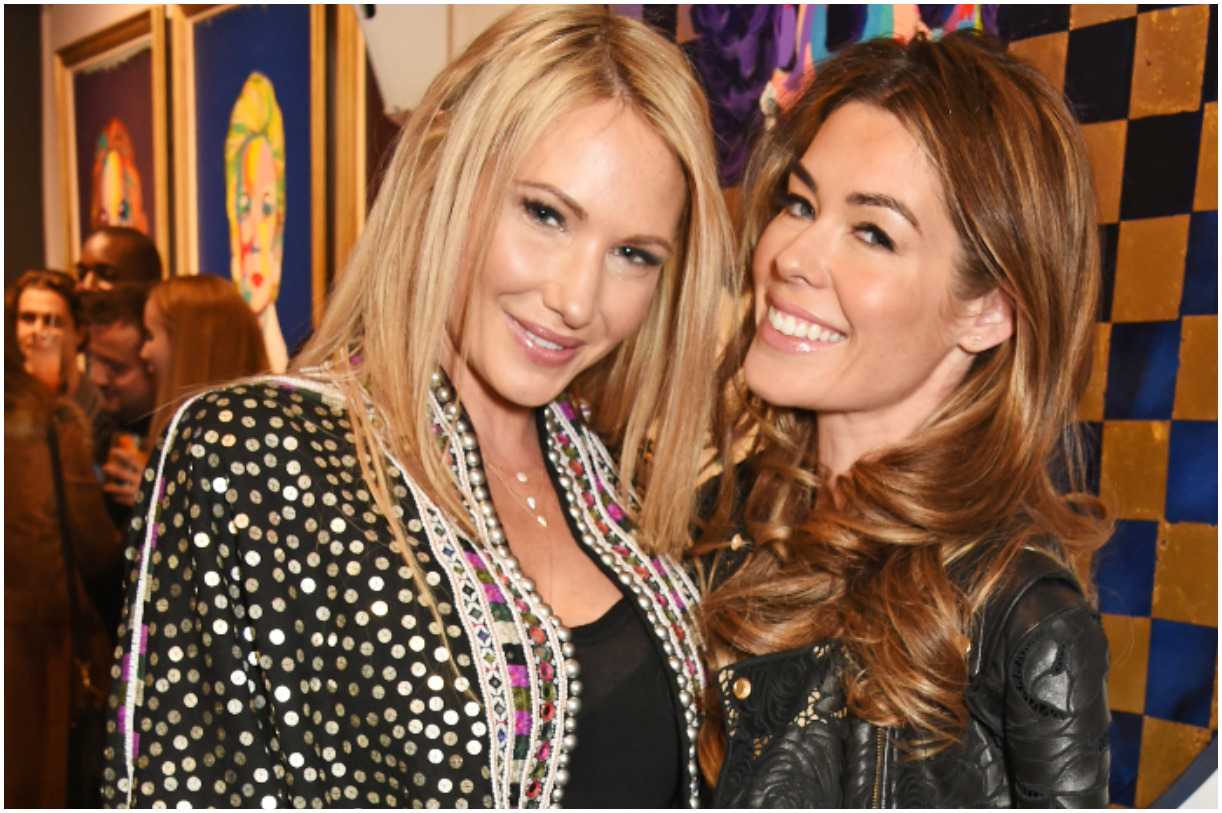 She is a longtime friend of Caroline Stanbury, who was once said to have been the girlfriend of Prince Andrew. Currently, Stanbury has three children and is married to financier Cem Habib.
READ MORE: Jared Polin Net Worth
Caroline said about her friendship with King:
"We have been good friends for many years. We lost our way a bit but again are rebuilding everything we have and at the end of the day all friendships are bigger than petty issues."
Caroline Stanbury later added:
"She has and is having a tough time and i'll always be there to support her visa versa."
On July 16, 2018, Adela's former cast member from the "Ladies of London" TV series – Annabelle Neilson – died unexpectedly. Neilson is an ex-wife of millionaire banker Nat Rothschild. Also, Naomi Campbell, Sadie Frost, and Kate Moss were Neilson's best friends.
During the "Ladies of London" show, Adela was very open about her struggles. After the TV show ended, Adela was asked if she has any regrets:
"On the show, I don't say anything I don't mean. I genuinely do mean everything that I say."
King added:
"I was as honest as I could be. I was exactly who I was."
READ MORE: Who is Nice Peter?
Adela King – Net Worth
King earned most of her wealth her own boot line "Adela King Boots" as well as from running the maternity business "9 London." Adela also earned some money from appearing in the "Ladies of London" show. In addition, being married to a millionaire increased her wealth significantly. Therefore, fashion designer Adela King has an estimated net worth of $6 million.
Featured image source – © Guliver / Getty Images.
READ THIS NEXT: Emily Eddington Net Worth
References

https://www.thesun.co.uk/ladies-of-london-season-3-channel-cast-itv/
https://www.bravotv.com/where-are-they-now-ladies-of-london-season-3
https://www.bustle.com/adela-king-has-no-regrets-about-showing-her-struggles