Nice Peter (real name – Peter Alexis Shukoff) is an American musician, comedian, YouTuber, and Instagram celebrity, who became known for producing the YouTube comedy series "Epic Rap Battles of History."
Biography
He was born on August 15, 1979, in the USA.
Alexis learned to play guitar before he had finished school.
Shukoff said about his education:
"I was going to be a history teacher. I went to school to major in education and history."
Peter added:
"It didn't work out but it's fun to be able to learn about people."
After he finished school, Shukoff played music under the name Nice Peter in clubs across the United Kingdom and the American Midwest.
During an interview with Forbes, Alexis said:
"I spent the first ten years of my comedy career saying anything I wanted. I played two-hour shows with just a guitar, in the backrooms of dirty bars in Chicago."
Shukoff went on to say:
"The audience got wasted, I got wasted, and any line of appropriateness that ever existed disappeared. It got me nowhere."
Epic Rap Battles of History
Shukoff is the co-writer and creator of Epic Rap Battles of History, along with EpicLLOYD.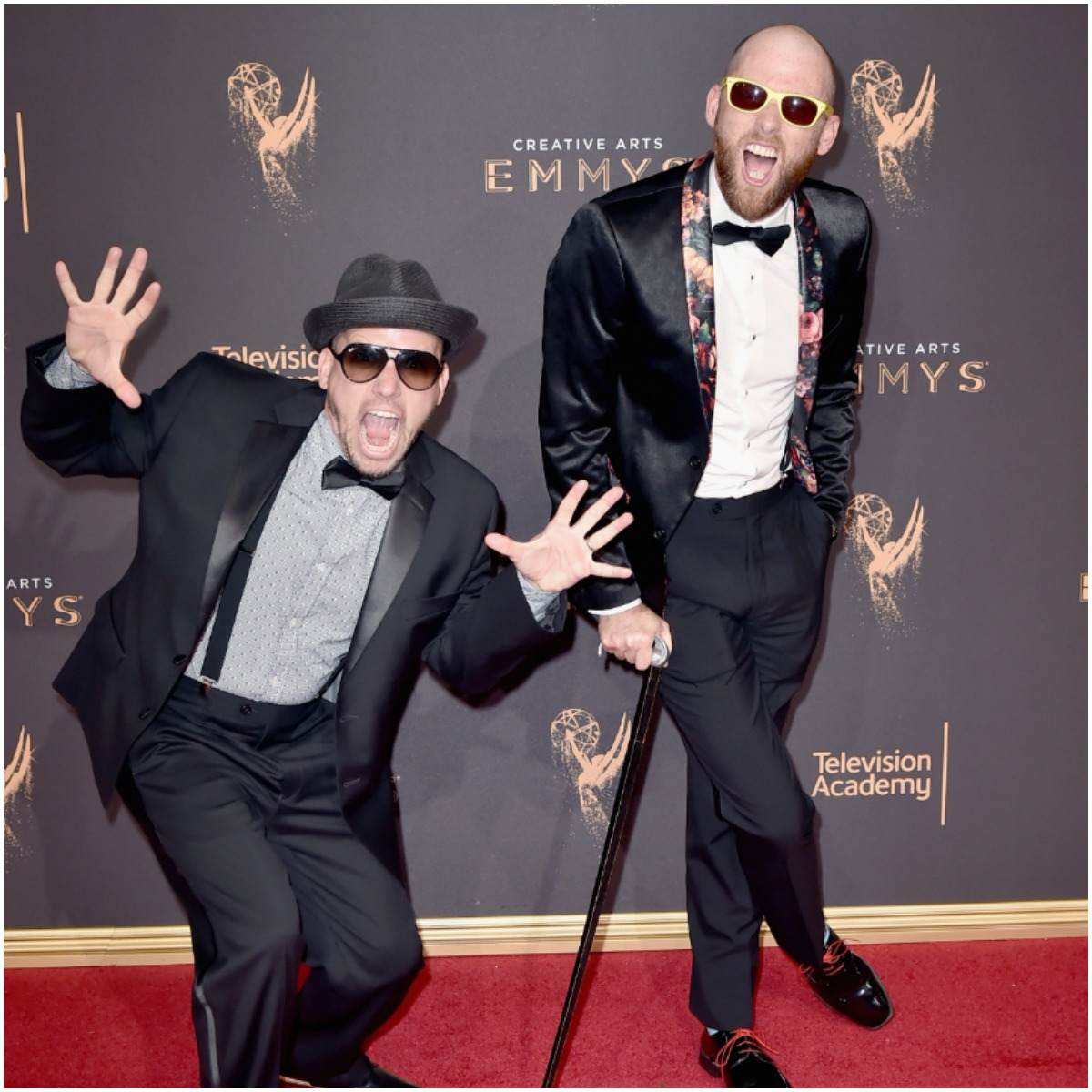 Note – EpicLLOYD (real name – Lloyd Leonard Ahlquist) is a comedic rapper who won the Best Original Song Award at the third Streamy Awards in 2013. Lloyd studied at UMass Amherst as well as at Chicago's The Second City.
Moreover, EpicLLOYD has his own series on YouTube named – "Dis Raps For Hire" in which the YouTuber takes requests from victims of harassment and bullying and then insults the bully.
Alexis said about Epic Rap Battles of History:
"ERB is a collaborative project that I lead, and I would never claim to be able to do it myself. I see it as a band."
Peter continued:
"Me and Lloyd are the lead singers, and every badass character from history is on our guest list."
Dave McCary was also part of the series.
Note – Dave is a co-founder of the sketch comedy group, Good Neighbor. In 2017, hr directed the film Brigsby Bear that was produced by The Lonely Island.
Epic Rap Battles of History channel currently has more than 14.7 million subscribers and over 3.57 billion total video views.
In order to glean obscure details to use as references in the lyrics, the Epic Rap Battles of History crew conducts meticulous research.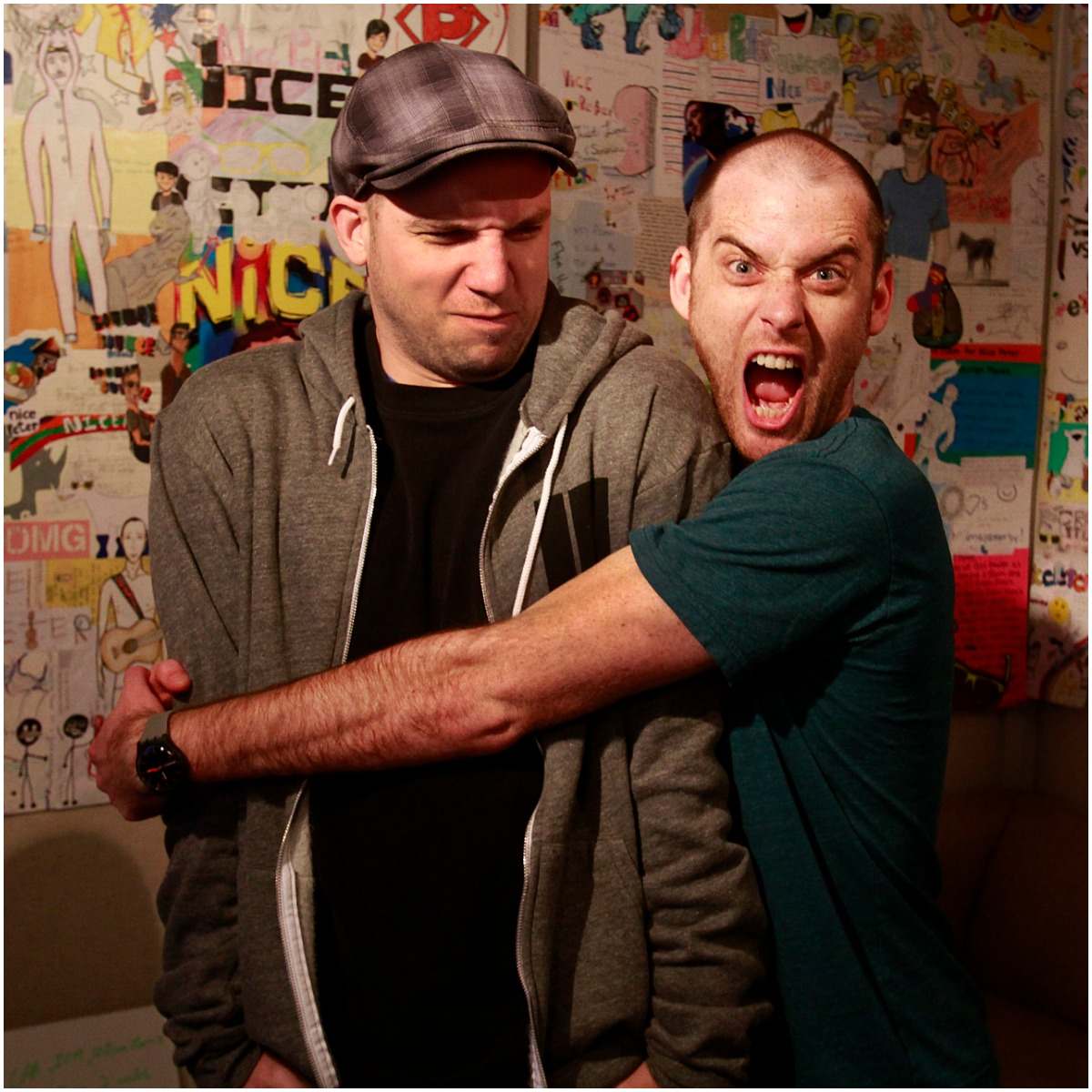 Battles have included:
The Final Battle: Nice Peter vs. EpicLLOYD;
Michael Jordan vs. Muhammad Ali;
Miley Cyrus vs. Joan of Arc;
Columbus vs. Captain Kirk;
Gandhi vs. Martin Luther King Jr;
Cleopatra vs. Marilyn Monroe;
Goku vs. Superman;
Billy Mays vs. Ben Franklin;
Rick Grimes vs. Walter White;
Miley Cyrus vs. Joan of Arc;
Genghis Khan vs. Easter Bunny;
Abraham Lincoln vs. Chuck Norris;
Abe Lincoln vs. Chuck Norris;
Darth Vader vs. Adolf Hitler.
Episodes have featured guest appearances from:
Jordan Peele;
Dan Bull;
Keegan-Michael Key;
Lisa Donovan;
"Weird Al" Yankovic;
Timothy DeLaGhetto;
Jackie Tohn;
George Watsky;
T-Pain;
DeStorm Power;
Chali 2na;
Jesse Wellens;
Snoop Dogg;
Smosh;
PewDiePie;
Ray William Johnson;
Lilly Singh;
Jenna Marbles.
YouTube
Peter started his YouTube channel "Nice Peter" on July 11, 2006.
His videos have received more than 1.12 billion views and have been featured on Wired Magazine, Billboard.com, and The Huffington Post.
Currently, his channel has over 2.62 million subscribers.
About 24 hours later after hitting 1 million subscribers, YouTube channel G4 crowned Shukoff the King of Dot Com Comedy on "Attack of the Show."
Later, Peter tweeted:
"It took me 12 years, and I never thought I'd be making rap music. Don't ever give up, and remember it's never going to be how you expect."
nicepeterToo Channel
He has a secondary channel, named – "nicepeterToo." The channel has over 43 million views.
Wife
Nice Peter got married in 2018. He wrote on his Twitter account:
"I got married this morning, just me and her at the courthouse, and I thought you might appreciate the socks I wore during it."
He has two children.
Height
Peter is 6′ (1.83 m) tall.
READ MORE: Jared Polin Net Worth
Quotes
"That fear that you have in the back of your throat, swallow it. Stand up straight, look at me with love, and let's make this work."
"I know that you are out there, and I know that you're strong and positive and full of love and courage. "
"I've always thought people who paint letters really carefully on signs and deli chalkboards and calligraphy are doing something magical."
"When the restaurant you're eating lunch at sells a book called "the hug store" you just buy a copy."
"I eat meat, but two of my favorite desserts are vegan, and two of my best friends have four legs, so I try to stay aware of that shit."
"I was an Irish dancer. I was eight years old, dancing in a kilt in elementary school, prancing around in a skirt in front of a bunch of third-graders."
READ MORE: Is Matt Grundhoffer married?
Trivia
At some point, he was more popular (in terms of YouTube subscribers) than Justin Bieber. Alexis said:
"That sounds silly, doesn't it? I think what really happened is that the series we make is, at the moment, distributed pretty much solely through YouTube… that's our main way of reaching the people."
When asked about the most annoying comment about ERB, Peter responded:
"People often say they are getting shorter, they aren't. But, I learned a long time not to let myself get annoyed by comments."
Alexis adopted a rescue dog from an animal shelter named Charlie.
Before Shukoff started his own channel, he was a ghostwriter for YouTubers who did parodies.
READ MORE: Who is Tim Grover?
Nice Peter – Net Worth
Peter earned most of his wealth from sponsors and ads on his two YouTube channels, Epic Rap Battles and Nice Peter. All his channels combined have a total of more than 4.9 billion views. He splits half of the income from Epic Rap Battles channel with EpicLLOYD, so, in total, Peter has over 2.9 billion views, meaning about $6 million in revenue, before taxes.
On April 10, 2019, the Epic Rap Battles Patreon was launched. Currently, it has over 1,530 patrons. Peter also sells t-shirts and CDs on his website – erbmerch.com. Therefore, Nice Peter has an estimated net worth of $3 million.
Featured image source – © Guliver / Getty Images.
READ THIS NEXT: Areva Martin Net Worth
References

https://www.inverse.com/epic-rap-battles-season-6-youtube-trump-nazis
https://www.adweek.com/epic-rap-battles-interview-part-1-subscribers/
https://deadline.com/epic-rap-battles-of-history-epiclloyd-nice-peter-youtube