What is Amanda Serrano's net worth?
Introduction
Amanda Serrano, also known as The Real Deal, is one of the leading women's boxers who won major world titles across 7 different weight classes.
Serrano is trained by Jordan Maldonado.
She is signed to Jake Paul's Most Valuable Promotions.
Amanda Serrano – Net Worth
Serrano earned most of her wealth from her boxing carrier.
In her match against Katie Taylor, Serrano took home at least $1 million. The fight drew 1.5 million viewers.
Jake Paul has offered a boost to Serrano after making a $1 million bet with Eddie Hearn.
Amanda is also an active MMA fighter.
She sells merch on serranoscorner.com/shop.
In 2022, Serrano bought a new house. "Financially, my immediate personal goals have been met," Amanda wrote on Twitter on July 21, 2022. "I still have a huge bank account," she previously tweeted.
Therefore, Amanda Serrano has an estimated net worth of $7 million.
READ MORE: Is Santia Deck married?
Biography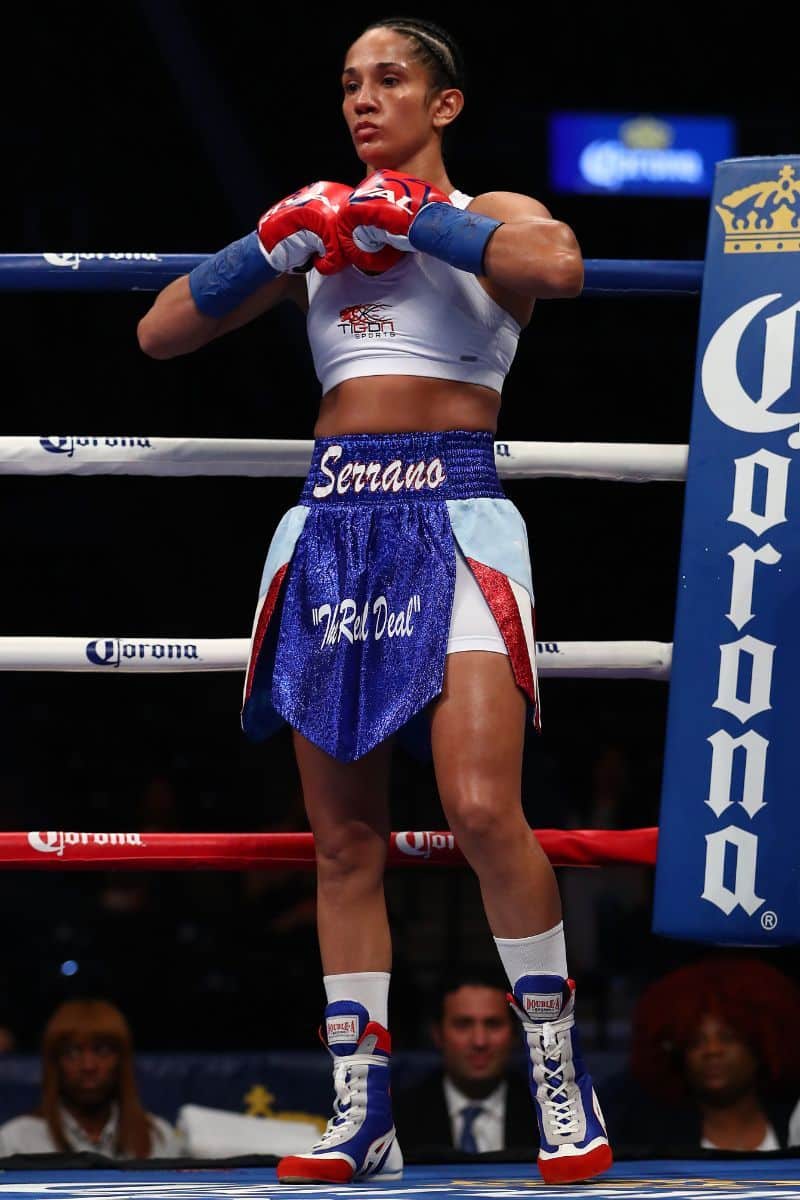 Amanda was born on October 9, 1988, in Carolina, Puerto Rico.
She was raised in Brooklyn, New York.
Serrano gravitated toward boxing because of her sister, Cindy, who is also a professional boxer.
She graduated from Bushwick High School.
In 2008, Serrano won the Staten Island amateur championship.
The Puerto Rican made her pro debut in 2009.
IBF super featherweight title
In 2011, she became NABF featherweight champion after defeating Jennifer Scott in the opening round at Roseland Ballroom in NYC. "I always train hard and will be ready for my next fight," Serrano said after the fight.
In 2012, she suffered her first defeat against Frida Wallberg for the WBC junior lightweight world title.
In October 2016, she captured the WBO junior featherweight title after demolishing Alexandra Lazar in 44 seconds. In the same year, she was WBAN's 2016 Fighter of the Year.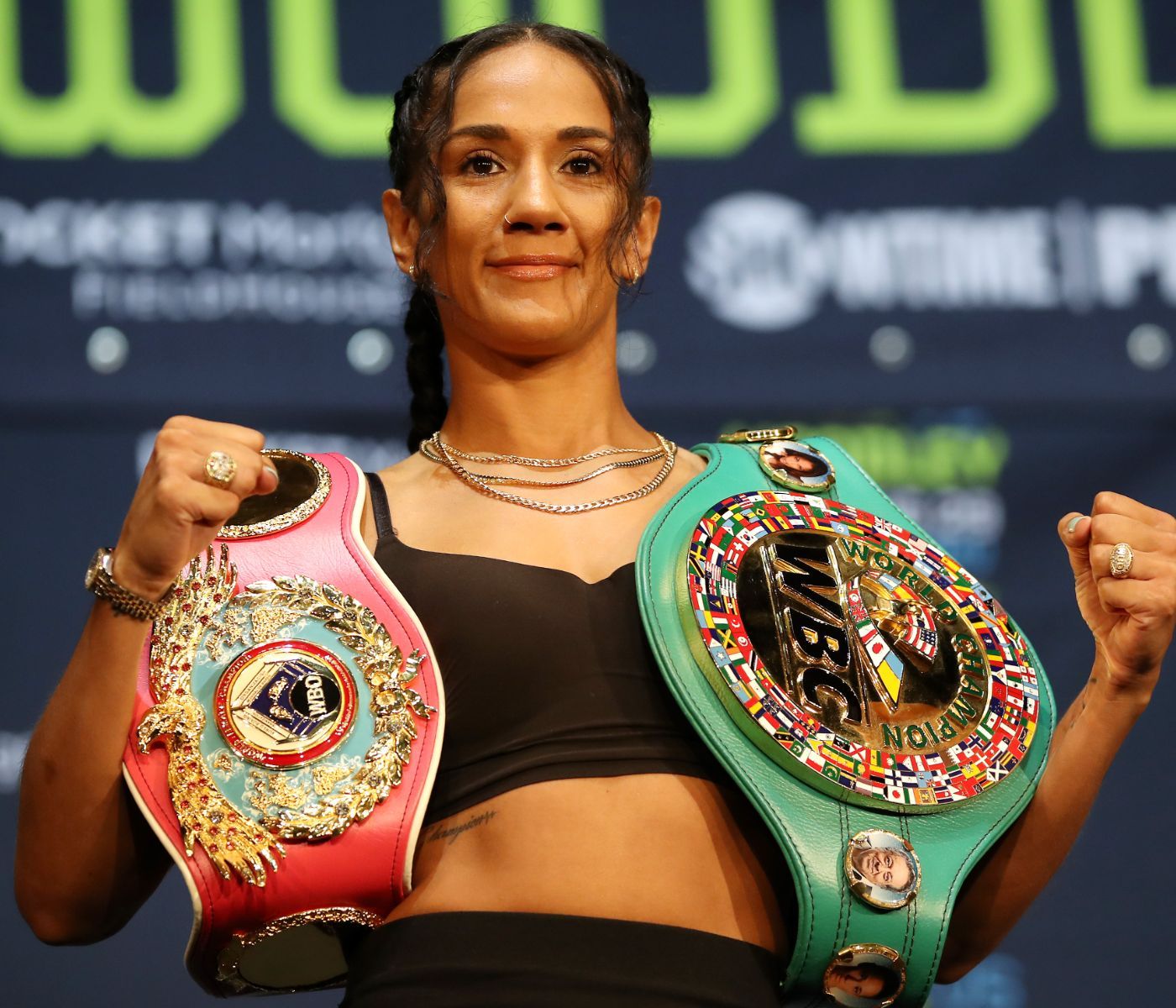 On April 22, 2017, the Puerto Rican sensation earned a title in the 5th weight division–WBO female bantamweight title– after beating Dahiana Santana by TKO. "I could retire today and be the happiest woman alive," she revealed during a postfight interview. Amanda also said: "To be a five-division world champion is amazing."
MMA debut
In April 2018, Serrano draw with Corina Herrera in her MMA debut. Amanda clearly won the first two rounds, but Corina got a 10-8 in the third.
The draw forced Amanda to embellish her grappling skills. "MMA it's a sport of its own," Serrano told MMA Fighting.
In September 2018, Amanda won the WBO light-welterweight title after beating Yamila Esther Reynoso via UD at Barclays Center in NYC. "This means everything to me," said Serrano.
On October 13, 2018, Serrano submitted Erendira Ordonez in her second MMA fight. "I've been devoting all my energies to MMA for quite some time," Serrano said prior to the fight.
In February 2019, she competed in a Brazilian Jiu-Jitsu tournament. 'The Real Deal' defeated Erin Finkeldey by scores of 2-0.
In March 2021, Serrano won the IBO featherweight title against Daniela Romina Bermudez. It was her 40th career win. "I want to be the first undisputed champion from Puerto Rico," Serrano stated after the fight.
Signs With Jake Paul's Most Valuable Promotions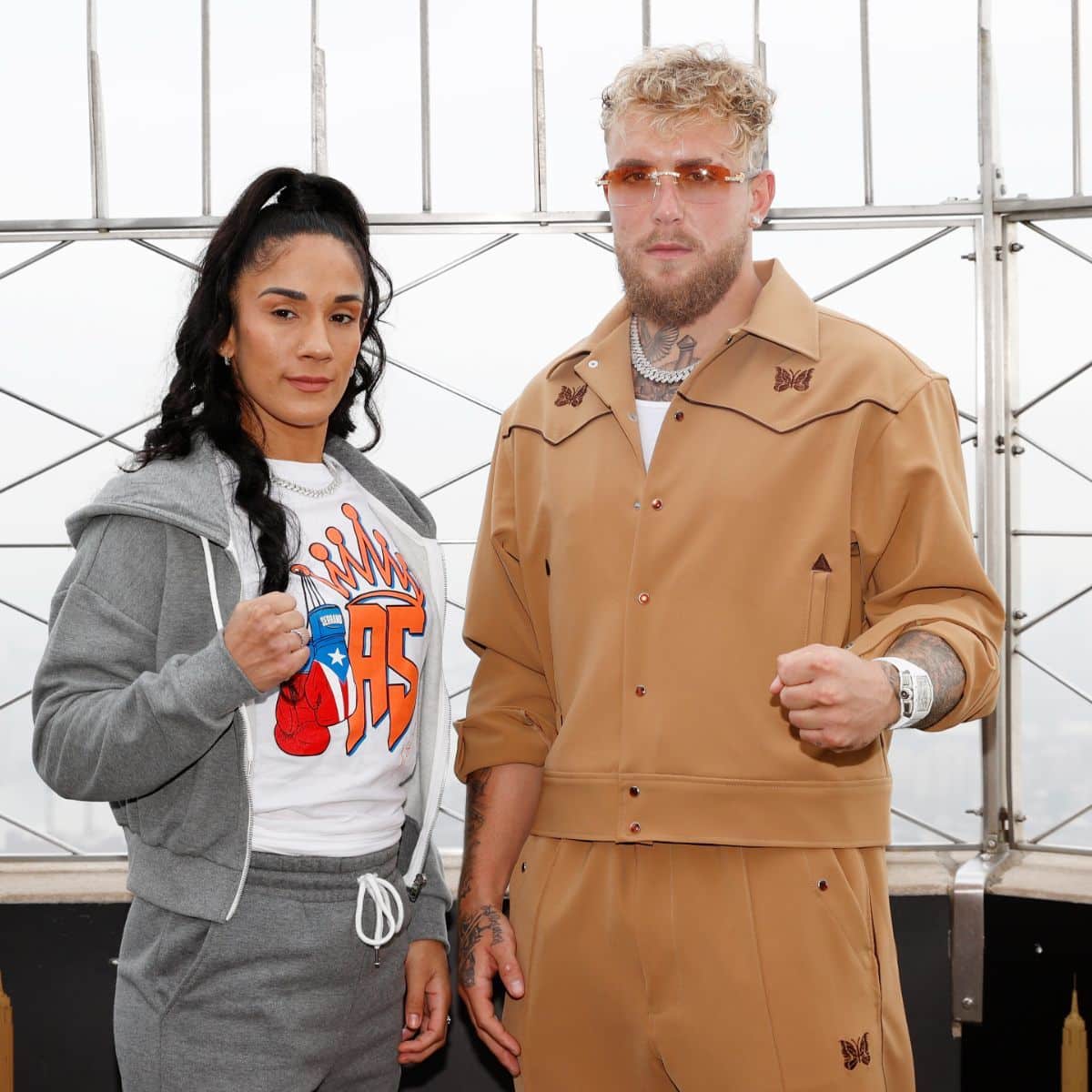 In September 2021, she signed a promotional contract with Most Valuable Promotions, which was founded by YouTuber turned boxer Jake Paul.
Jake described her as the "greatest Hispanic female athlete of all time."
"Working with Jake Paul has changed a lot," she said in April 2022. "It's incredible how it took a man like him, an influencer, to change the whole sport of boxing."
Defeated By Katie Taylor In Split Decision At Madison Square Garden
On April 30, 2022, Serrano lost in a match against Katie Taylor by split decision at Madison Square Garden in front of over 19K fans.
A judge scored it 96-94 for Serrano, while two judges 96-93 and 97-93 for Taylor.
It was Serrano's second defeat. The match was described as the "biggest women's fight of all time."
"We definitely got the best out of each other tonight, that's for sure," said Taylor, who won the WBA lightweight title in 2017.
"I didn't get the decision, but I think I fought a great fight," Serrano tweeted.
Husband/Boyfriend
Amanda Serrano is not married. Also, Serrano doesn't "go on dates" and "never had a boyfriend," according to an interview with The New York Post.
"I've sacrificed my personal life for fighting," Amanda tweeted on January 9, 2019. She added: "Till this day never had a boyfriend, cellphone or party'd." One follower replied: "No boyfriend damn, I'm waiting in line." After, Serrano wrote: "Never had one. I'm married to the gym."
READ MORE: Henry Ruggs Net Worth
FAQ
How many losses does Amanda Serrano have?
"The Real Deal" has two losses, against Frida Wallberg in 2012 and Katie Taylor in 2022.
Who is Amanda Serrano's husband?
She is not married. Also, Amanda doesn't have a boyfriend.
What is Amanda Serrano's net worth?
She has a net worth of $7 million.
READ THIS NEXT: Is Michael Waltrip married?