Anita Bryant is a former Miss Oklahoma, Miss America runner-up 1958, singer, and critic of homosexuality who made a series of television commercials for Florida orange juice.
Her early 1960s hit, Paper Roses, hit the charts at #5.
Bryant was a very popular celebrity in her time. For example, Anita performed "The Battle Hymn of the Republic" at the burial of former President Lyndon B. Johnson in 1973 and the National Anthem at Super Bowl III in 1966.
The Daily Mail wrote about Bryant:
"Anita Bryant is a rarity. She does not push fruit juice, she just goes up to that little ol' camera and chats about herself and God, and somewhere along the line mentions Florida orange juice."
Biography
She was born on March 25, 1940, in Barnsdall, Oklahoma, USA.
Anita was mostly raised by her maternal grandparents and her mother in a strict Southern Baptist home.
When she was 2 years old, her grandfather taught her to sing "Jesus Loves Me."
At age 16, she won her first minor hit with "Sinful to Flirt." She also won first prize on Arthur Godfrey's show. Arthur Godfrey was an American television and radio host who had his own television show, called – "The Arthur Godfrey Show."
In 1958, Anita Bryant won the Miss Oklahoma. In the same year, Bryant became 2nd runner-up in the Miss America competition.
In 1959, she had a moderate pop hit with "Till There Was You."
In 1962, Anita moved to Columbia. There, Bryant recorded a series of inspirational titles and standard pop albums.
From 1968 to 1980, Anita appeared in 76 television commercials for the Florida Citrus Commission.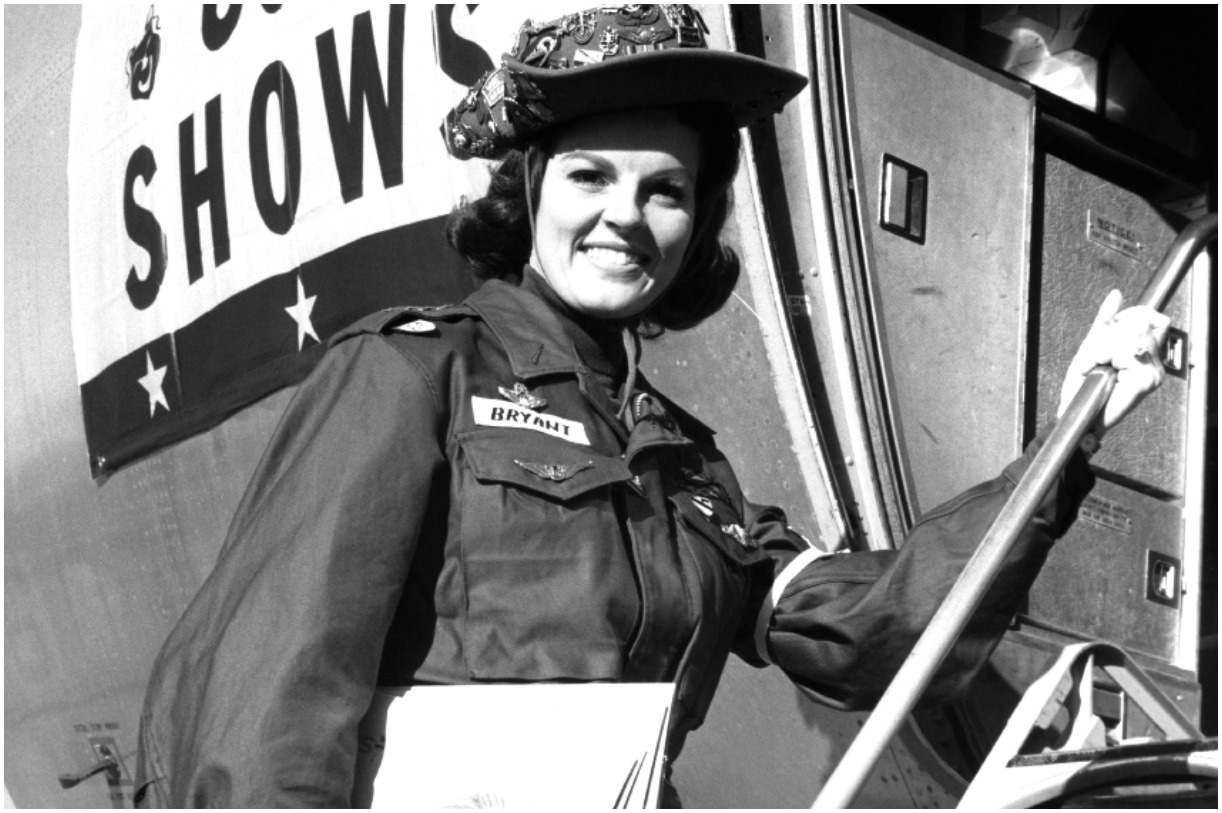 In 1980, she hosted a 2-hour television special, named – "The Anita Bryant Spectacular."
In 1988, she was inducted into the Florida Citrus Hall of Fame.
Husband
She married Bob Green, a Miami disc jockey, on June 25, 1960. They divorced on August 19, 1980.
Anita said in a 1980 Ladies' Home Journal article:
"The church needs to wake up and find some way to cope with divorce and women's problems."
In 1990, she married Charlie Dry, a former astronaut test crewman.
READ MORE: Is Steve Hofstetter married?
Children
Bryant had 4 kids with Bob Green.
After their divorce, Green Jr. moved with his father – just three blocks from their old home.
The rest of the children moved with their mother.
Book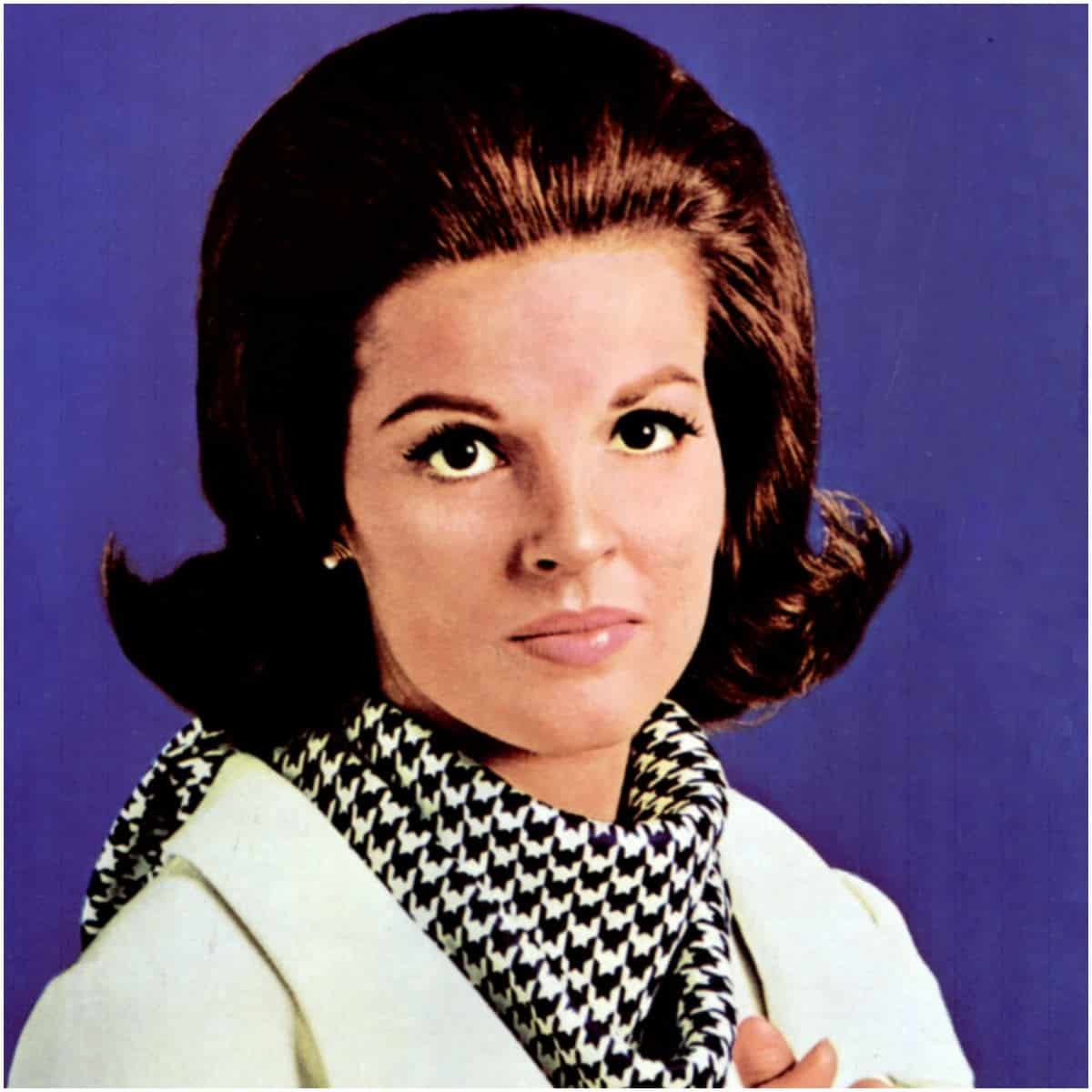 In 1992, she published – "A New Day," her autobiography. In this book, Anita wrote that in her childhood, she suffered long-term sexual abuse from an adult authority figure. But, the abuser was not a family member.
Quotes
"I've never said, 'This is what Anita Bryant says,' but this what the Word of God says. So I think my position was always one of love."
"As a mother, I know that homosexuals cannot biologically reproduce children; therefore, they must recruit our children."
"All America and all the world will hear what the people have said, and with God's continued help we will prevail in our fight to repeal similar laws throughout the nation."
READ MORE: Biography of Nigel Sylvester
Trivia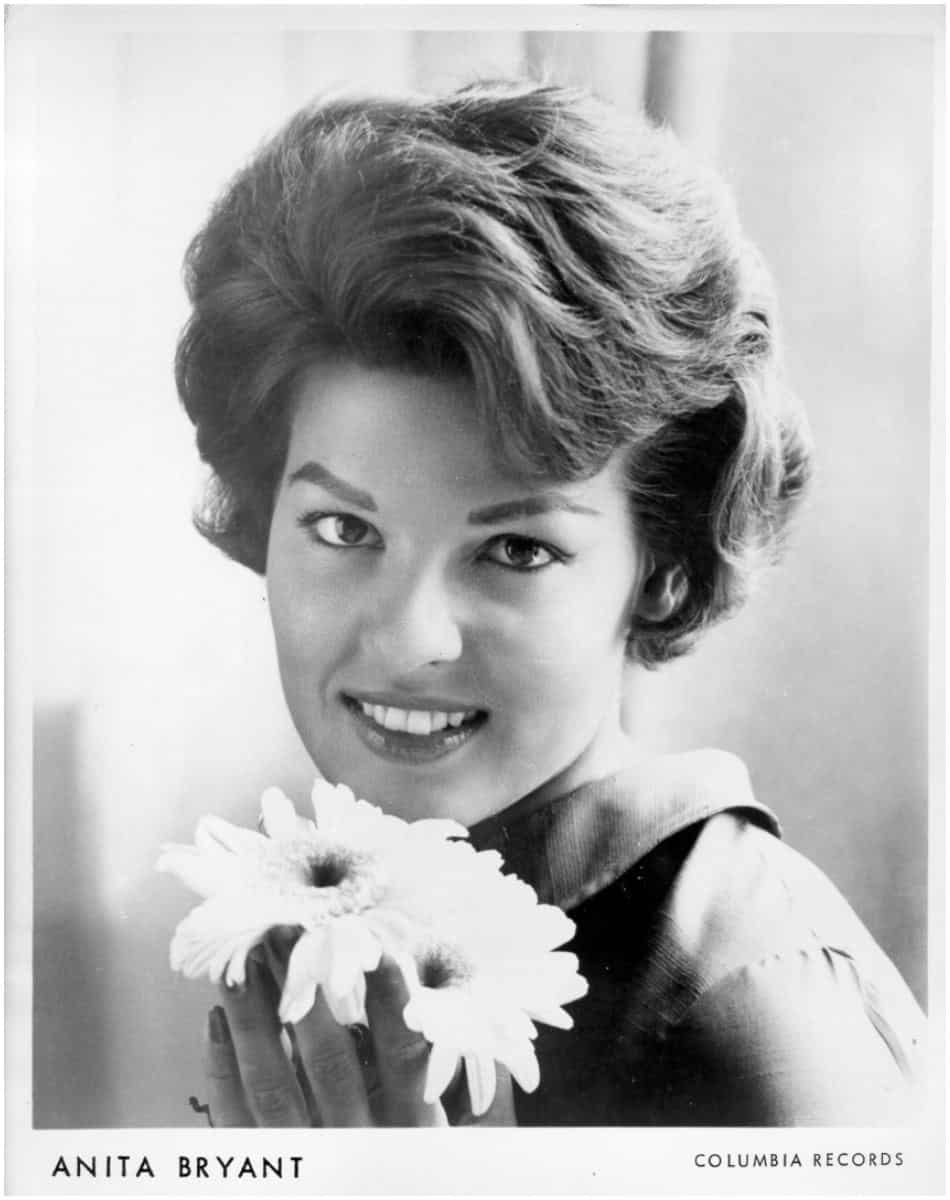 She was a high school classmate of future Bread singer David Gates.
Bryant once led the Save Our Children campaign, which was aimed at reinstating policies that would have discriminated against gay women and men.
Anita said:
"All America and all the world will hear what the people have said, and with God's continued help we will prevail in our fight to repeal similar laws throughout the nation."
Her campaign crusade galvanized lesbians and gay men to become politically active, come out of the closet, and fight for equal rights.
After her campaign, a nationwide boycott of Florida orange juice was organized, that received the support of several celebrities, including:
Jane Fonda;
Mary Tyler Moore;
John Waters;
Bette Midler;
Barbra Streisand.
In 1977, a gay activist threw a pie at Anite. Unperturbed, she responded:
"At least it's a fruit pie."
Also, Anita lost her contract as a spokeswoman for the Florida Citrus Commission. In addition, her record deals and bookings dropped off. Furthermore, the streets of Miami were flooded in T-shirts that read:
"Squeeze a fruit for Anita."
In 1977, Florida adopted a law that was prohibiting gay adoption. But, the ban was overturned over three decades later when Judge Cindy S. Lederman declared it unconstitutional.
In May 2019, it was announced that Neil Patrick Harris and Ashley Judd will star in "Anita." The film will tell the story of anti-gay rights activist Anita Bryant.
Chad Hodge will direct and write the project. Hodge said:
"I wanted to find out who Anita was, who the people around her were, and what everybody wanted out of this."
Hodge went on to say:
"How could this celebrity who espoused Christian goodness and orange juice through song suddenly use those platforms to go on a nationwide anti-gay crusade and overturn gay rights laws?"
Some of her biggest pop hits were:
"Wonderland by Night" (1961);
"In My Little Corner of the World" (1960);
"Paper Roses" (1960);
"Till There Was You" (1959).
A street was named in her honor for her hometown's 100th anniversary in 2005.
In 1978, 1979, and 1980, Good Housekeeping magazine named Anita – "the most admired woman in America."
READ MORE: Bajheera Net Worth
Anita Bryant – Net Worth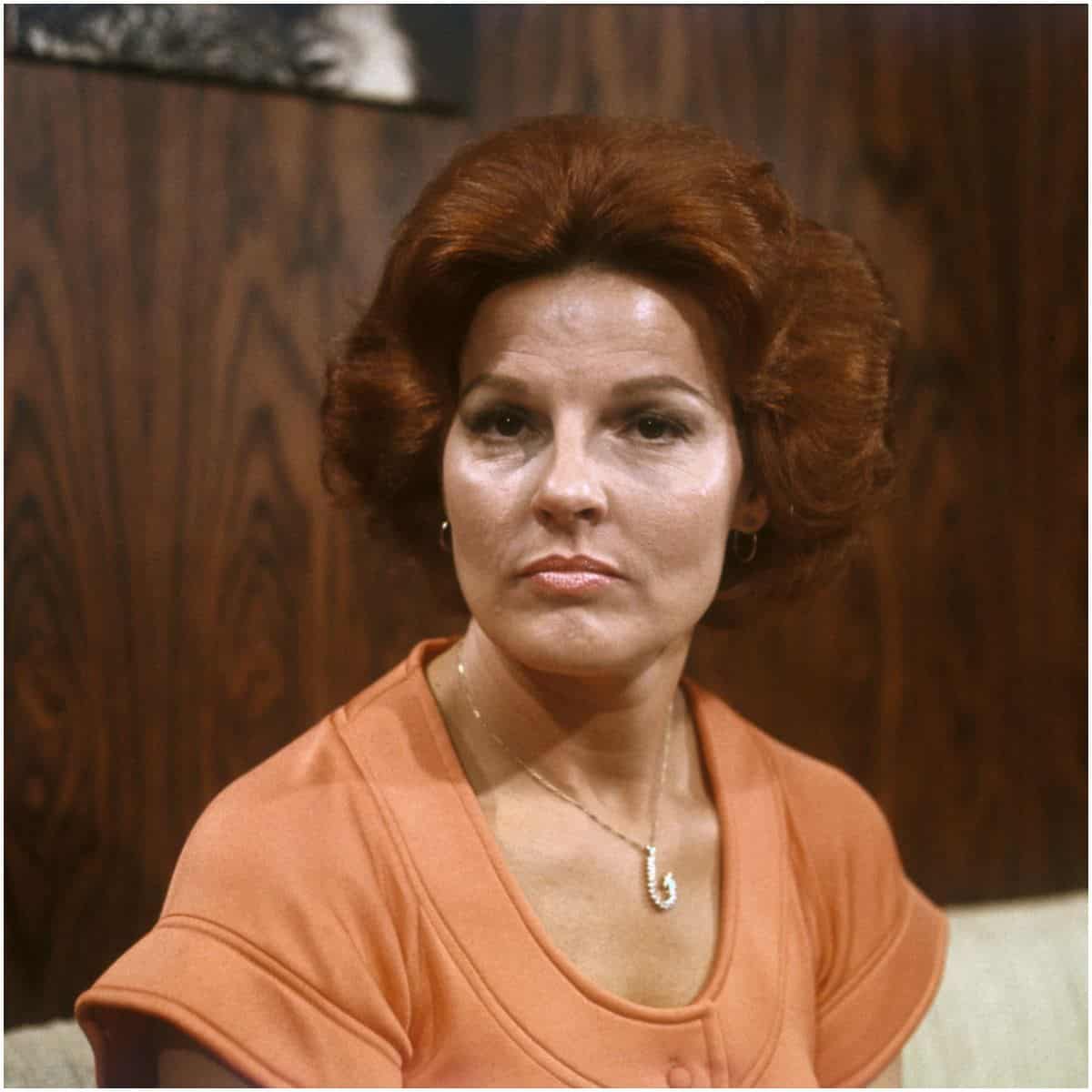 Bryant earned most of her money from appearing in numerous television commercials and selling tickets to her shows. At the peak of her career, Anita charged almost $10,000 per show.
But, the fallout from Anita's political activism hurt her entertainment and business career significantly. Bryant filed for bankruptcy twice – Arkansas (1997), and Tennessee (2001).
According to several sources, her unpaid taxes totaled:
$490,000 in Tennessee;
$172,000 in Arkansas;
$116,000 in Missouri.
In the present day, she has some royalties from her songs as well as her book. Therefore, Anita Bryant has an estimated net worth of $0.4 million.
READ THIS NEXT: Is Asmongold dating?
References

https://www.pinkvilla.com/based-singer-activist-anita-bryant
https://www.washingtonpost.com/christian-right-lgbtq-rights-movement
https://www.npr.org/the-culture-wars-live-on-between