Steve Hofstetter is an American comedian and YouTuber who is famous for his YouTube comedy channel, which features his popular "Heckler Destroyer" video.
He is also renowned for producing the Laughs stand-up comedy program on the Fox network.
His live comedy albums have ranked #1 on iTunes's comedy as well as in Billboard's Top 20 in comedy charts. Furthermore, Hofstetter has been featured by local news programs in Miami, Tulsa, Louisville, Atlanta, and Boston.
Moreover, Hofstetter is the host and executive producer of Finding Babe Ruth on FS1 and Laughs on FOX.
Biography
He was born on September 11, 1979, in Queens, New York, USA.
In 1997, Steve finished his high school education at Hunter College High School, a secondary school that is located in the Carnegie Hill neighborhood.
Hofstetter earned a bachelor's degree from Columbia University, the 5th-oldest institution of higher learning in the US and the oldest institution of higher education in NY. There, Steve served as President of the Sigma Phi Epsilon fraternity and wrote for the Columbia Spectator (the weekly student newspaper of Columbia University).
During his college years, Steve also landed a writing gig as a columnist for a comedy website based in LA, called – collegehumor.com.
After university, he had a career as a comedian in LA.
In March 2006, Razor & Tie and Steve Hofstetter announced the release of" Cure for the Cable Guy," a 45-minute CD/DVD which featured a cover with a Larry the Cable Guy Doll hanging by a coax cable.
Allmusic's Bret Love wrote about the album:
"Hofstetter effectively rebels against the mainstream by positioning himself as the antithesis of the world's most popular comedian. What could be more punk rock than that?"
In December 2007, Steve announced his new album, titled -" Dark Side of the Room."
YouTube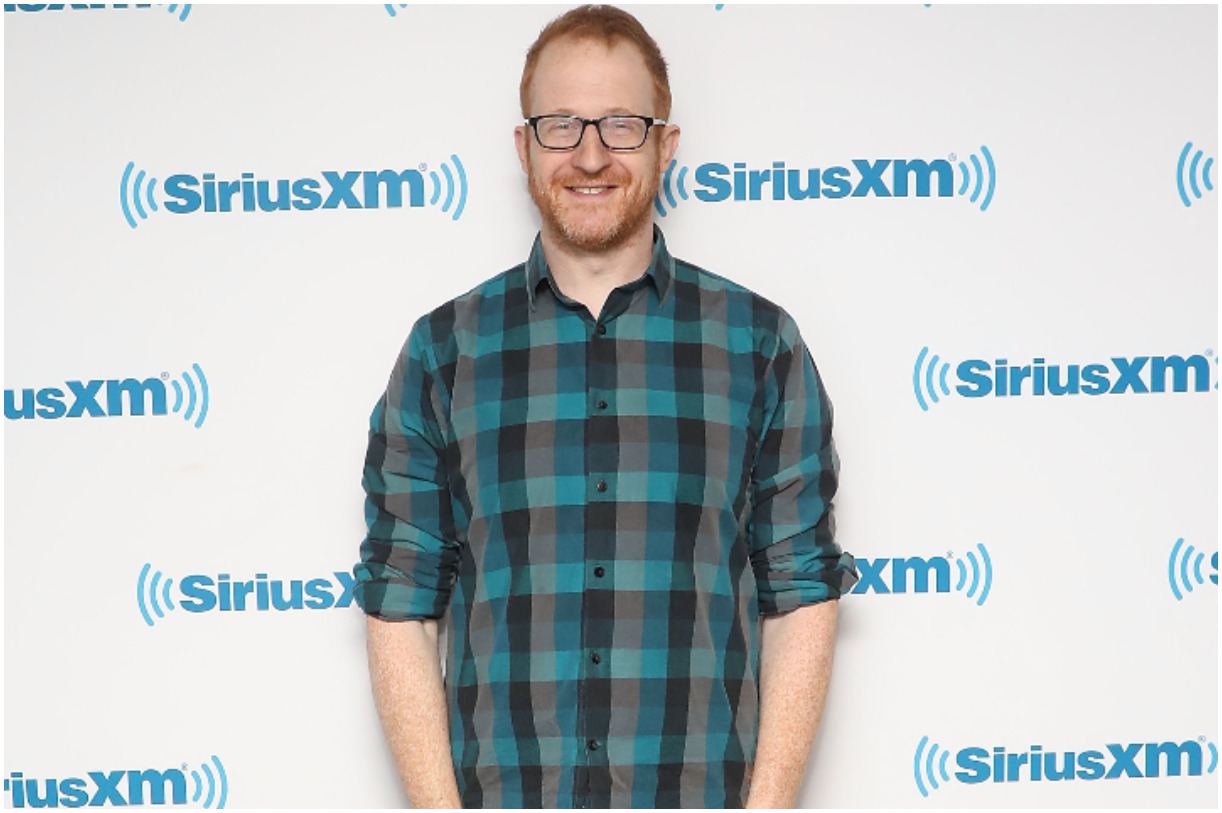 He created his YouTube channel on Apr 27, 2006.
As of February 18, 2020, his YouTube channel has more than 684,000 subscribers. Also, his YouTube channel has accumulated more than 185,000,000 views.
On his channel, Steve tapes his stand-up comedy shows to prove they are not edited. During an interview, Hofstetter said:
"People like seeing other people get what they deserve … You can't fake a heckler clip."
Steve went on to say:
"People are excited to see someone who's ruining everyone else's time get their comeuppance."
READ MORE: Who is SnewJ dating?
Wife
On December 19, 2010, Steve Hofstetter got married to Sara Tenenbein. Sara has a master's degree in business from the University of Pennsylvania. In addition, Sara is an MIT graduate.
The couple met for the first time on Jdate, an online dating service that is aimed at Jewish singles. The app was founded in 1997 by Joe Shapira and Alon Carmel. While this online dating service is oriented towards the Jewish population, Jdate has also attracted people seeking Jewish mates.
Hofstetter proposed to Sara Tenenbein 51 days after their first date.
She said:
"I signed up on JDate to meet some new people and go out on a few dates."
Sara continued:
"I never expected anything serious would come of it."
His wife featured in several of his YouTube comedy videos.
They divorced on May 1st, 2016.
In 2017, Steve replied to a tweet:
"Thanks, but divorce is not always a bad thing. We're both happy."
Height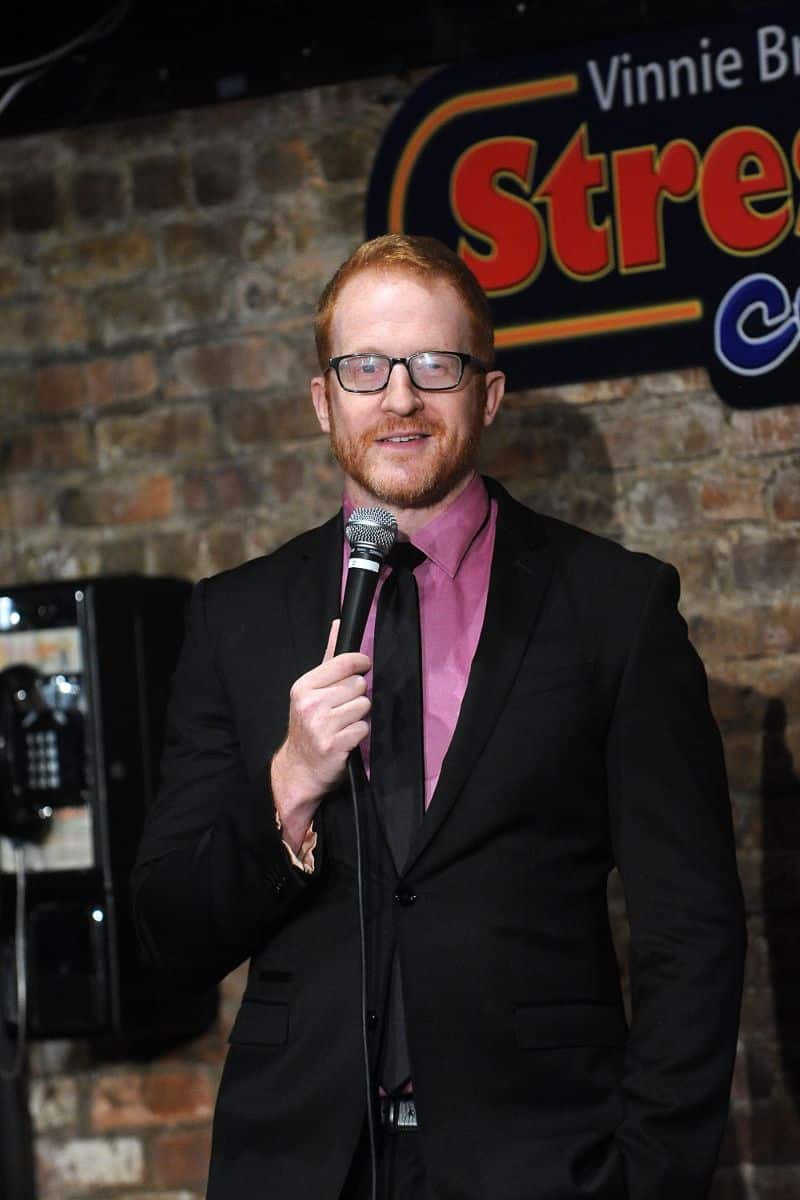 Hofstetter is 6′ 4″ (1.93 m) tall.
Special Releases & Albums
Tastes Like Bliss (2004, unofficial release);
Cure for the Cable Guy (2006, Razor & Tie);
The Dark Side of the Room (2008, Next Round);
Steve Hofstetter's Day Off (2009, Next Round);
Pick Your Battles (2011, Next Round);
Ginger Kid (2015, Next Round).
Books
On March 20, 2018, he published –" Ginger Kid: Mostly True Tales from a Former Nerd." In this book, Hofstetter takes his readers through the revenge of the bullied nerds, family turbulence, and an awkward early dating.
READ MORE: Jon Barzacchini: YouTube star's net worth
He has published other books as well:
National Lampoon's Balls! An In Your Face Look at Sports (2007);
Student Body Shots – Another Round: More Sarcasm On The Best Four To Six Years Of Your Life;
Student Body Shots: A Sarcastic Look at the Best 4–6 Years of Your Life.
Quotes
"You have to earn [success]; funny is unlimited. The trick is to figure out why your commodity is a resource. Funny is not oil, funny is corn."
" If you cross the street and get hit by a car, the lesson is not to avoid crossing the street again. It's to cross the street more carefully."
"[At one point,] I had a show that was a really bad environment. There was no way of winning. I was doing hacky material, and no one was laughing. [I realized], if I didn't do hacky material and no one laughed, at least I would have said what I wanted to say."
" As long as you learn something from a mistake, it's not truly a mistake."
READ MORE: Who is Alessandro Michele?
Trivia
In 2016, Steve was invited to the Joe Rogan Experience podcast.
Steve is an avid supporter of the New York Mets.
In 2003, The Queens Tribune dubbed him "the thinking man's comic." The Queens Tribune was a newspaper that was founded by Gary Ackerman. In 2018, it was sold to Ocean Gold Media.
Hofstetter had an amazing appearance on" The Late Late Show with Craig Ferguson." Ferguson is a late-night talk host and comedian who was born in Scotland. In 2017, Ferguson released a web show with his wife, called -" Couple Thinkers."
Steve went to Hunter College High School with:
Rachel Axler (American screenwriter and playwright);
Lin-Manuel Miranda (American composer and television producer);
Michael Maronna (Home Alone);
Chris Hayes (American progressive journalist);
Irulan Wilson (actress);
Jon Daniels (the youngest GM in Major League Baseball).
READ MORE: Andrew Flair Net Worth
Steve Hofstetter – Net Worth
Hofstetter earned most of his wealth from selling tickets to his shows, selling his books, advertisements on his YouTube channel (around $600k), and working as an executive producer.
In addition, he sells merch (hoods, t-shirts, accessories) on teespring.com/stores/stevehofstetter.
Therefore, stand-up comedian Steve Hofstetter has an estimated net worth of $2 million.
Featured image source – © Guliver / Getty Images.
READ THIS NEXT: Is Michael Braxton married?
References

https://jewishweek.timesofisrael.com/how-steve-met-sara/
https://670thescore.radio.com/ostrowski-comedian-steve-hofstetter