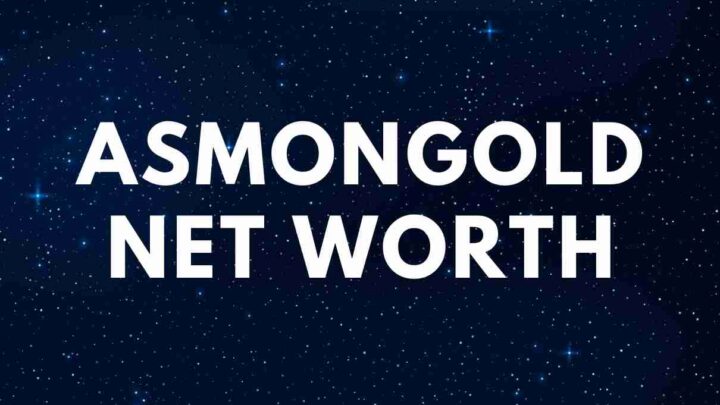 Asmongold, real name Zack, is an American World of Warcraft Twitch streamer and YouTuber celebrity.
Biography
Zack was born in Austin, Texas, USA. The exact date of his birth is uncertain.
He started to play World of Warcraft in July of 2006. In his words:
"I play WoW basically; I make videos about WoW and I stream WoW."
Zack later added:
"My story of beginning World of Warcraft is the same as most kids' story with drug addiction."
Asmongold currently lives in Austin, Texas, and takes care of his mother. "Two years ago, I had to postpone my plan of going to school because my mom got sick and I had to take care of her," he wrote on Facebook in 2015.
In 2019, Asmon tweeted about his mom: "She's supported me with everything I've done, and was the first person to, when I said I was going to start making YouTube videos, told me 'do it.'"
As of July 2020, Zack has over 1501 days of game time in WoW across all of his characters. His favorite class is "warrior."
Twitch
He created his Twitch channel in November 2011. As of December 2020, it has more than 1.9 million followers.
His tip about streaming on Twitch is:
"If you can go in with a new idea towards streaming with and go into making content with, whenever you do that, you're probably going to do better than people who go in with that idea."
In October 2020, Zack with Esfand, Tipsout, Rich Campbell, and Mizkif co-founded an organization called OTK (One True King). "The five of us together have been working on this for the past six months … this has been a long time coming," said Asmon.
On January 11, 2020, Zack announced that he's going to take "a break from streaming indefinitely."
YouTube
Zack has several YouTube channels, including:
#1 Asmongold
He created this channel on June 4, 2013. This channel has more than 329,000 subscribers and over 77 million views.
#2 CatDany — Asmongold Highlights
This channel was created on December 12, 2012, and it has more than 73 million views.
#3 ZackRawrr
This channel was created on August 29, 2008, and it has over 14 million views. On this channel, he published IRL stuff.
#4 Everything Twitch [Asmongold]
The channel was created on August 21, 2012, and it has more than 47 million views.
#5 Best of Asmongold
This channel was created on November 23, 2018, and it has more than 27 million views.
#6 Asmongold Moments
This channel was created on June 15, 2015, and it has more than 31 million views. Description – "Asmongold Moments & Highlights!"
#7 CatDany
This channel was created on March 25, 2017, and it has over 160,000 views. It has the following description – "My second channel for random uploads that might not be related to Asmongold, such as music and memes."
#8 Daily Dose of Asmongold
It was created on May 18, 2018, and it has over 74 million views.
#9 Asmongold TV
The channel was started on December 9, 2019. It has over 104 million views and more than 297k subs.
Spotify
He also produces music. Some of his songs are:
Speed of Light;
Carousel;
Get Enough;
Our World;
Winning Not Losing;
Good Evening.
Learn more on his Spotify channel.
READ MORE: Who Is Steve Hofstetter?
Girlfriend
In 2018, Asmongold started to date Pink Sparkles, a Twitch streamer who has over 203,000 followers on Instagram. Pink Sparkles has an estimated net worth of $0.6 million.
In December 2019, Pink Sparkles and Asmongold broke up after dating for more than a year and a half.
Zack said in a stream:
"We broke up this morning. It's a long story, I don't want to get into it. I try to keep my personal life and my private life and drama off my stream."
The streamer added:
"It sucks, right? Etc, that's the way it goes."
Quotes
"When I was growing up, I always thought my dad was a hardass, and I never understood why. Now that I'm older, if I ever have kids, I'll do the exact same thing."
"Imagine celebrating giving a multi-billion dollar company your money for the 4th time in the hopes that a streamer will get mad."
"Sad to see people think they're "owning" me when they're buying the latest store mount."
"Don't spend your life trying to make other people approve of it."
READ MORE: Michael Braxton Net Worth
Height
Asmon is 6'3″ (190 cm) tall.
Trivia
He often streams with Mcconnell, another WoW streamer.
Zack once streamed for 25 hours straight.
At age 6, Zack came out with the name of "Asmongold" while playing in the woods with his friends. During an interview, he explained:
"Ever since I was seven, I have used this name, and it stuck because it's a completely original name, so that's pretty much how I got it."
In July 2019, Taliesin criticized Asmongold, opening up a debate on influencer responsibility. Taliesin said:
"With great power comes great responsibility."
Taliesin also said:
"Asmongold has great power, but he doesn't accept that gives him great responsibility."
Asmongold responded that Taliesin has himself criticized other people before. He also said:
"So I can't disagree with somebody about a game?"
In 2019, Asmongold and several other famous streamers (Pink Sparkles, Mitch Jones, DKane, and KBubblez) were evicted from their gated-community home.
In 2018, he was the most-watched WoW streamer in 2018 with over 19.6 million hours watched.
In October 2019, a WoW Classic player threatened to kill his family if he stole loot from him. The angry viewer said – "I will k### ur family if you ninja something from me in Classic." Zack said – "As soon as I realize that a person is mentally unstable in even the slightest way, I immediately ban them and cut them out of my life entirely."
On August 02, 2020, Zack a rare WoW item, Scythe of the Unmaker, after attempting to get the Scythe since 2018. It is probably the most epic looking scythe in World of Warcraft. The item has a 0.6% chance to drop from Argus the Unmaker. Asmon said on his stream:
"After two years, two f****ng years of farming this man, we actually got the Scythe. See? I told you it was gonna f****ng drop, I knew it."
READ MORE: Cdew Net Worth
Asmongold – Net Worth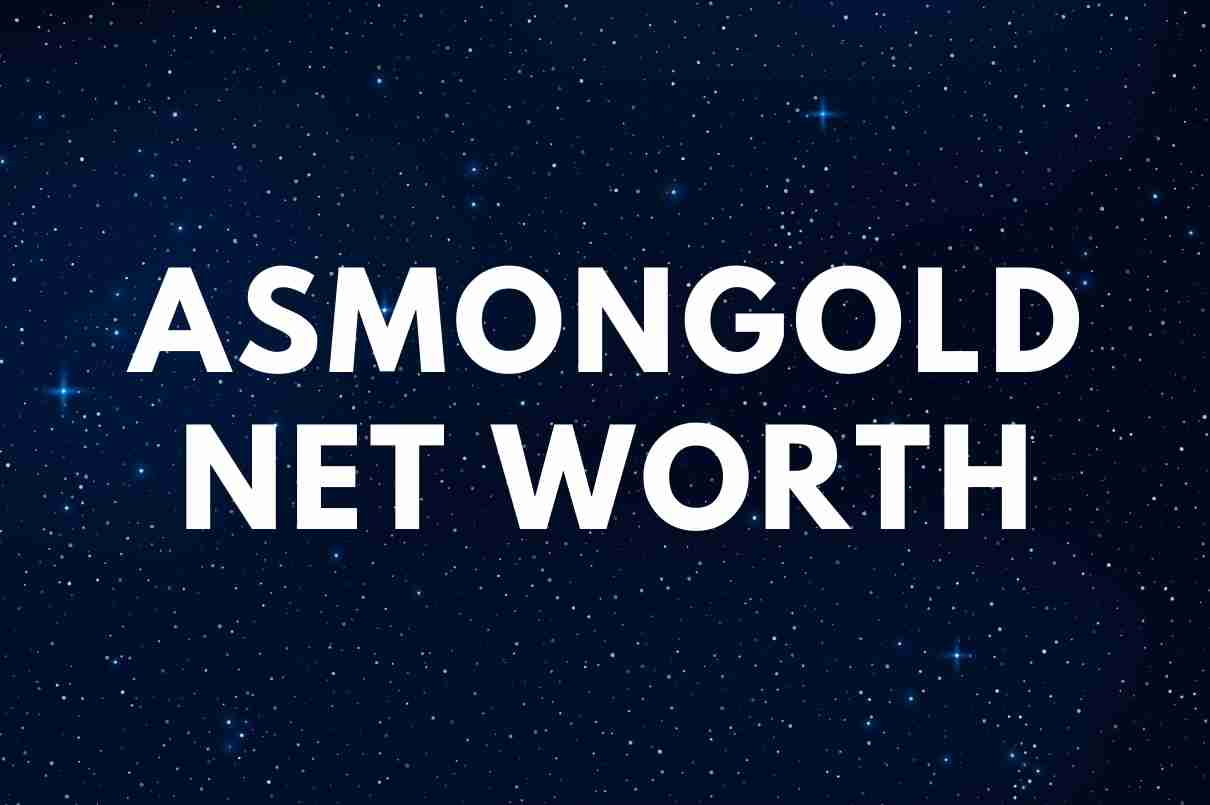 Many people are wondering how much money does Asmongold make? Here are the details:
Zack earns most of his money from his subscribers on Twitch. In the present day, he has more than 17k subs, which means an income of about $42,000 per month. In addition, he earns money from ads and donations on Twitch.
In 2020, Zack revealed that he had been offered about $300k to stream a game for a single day. "I was offered — I'm not going to say what game it is — over $300,000 to play the game for one day," Asmon said.
On December 20, 2020, Asmongold announced his partnership with Mountain Dew.
Moreover, Asmongold has several YouTube channels that combined have over 447 million views. But, many of his YouTube views are claimed. He also sells merch on redbubble.com/shop/asmongold+t-shirts. Therefore, Asmongold has an estimated net worth of $2.5 million.
READ THIS NEXT: Bajheera – Streamer Profile
References
https://www.espn.com/most-watched-streamers-twitch-july
https://www.twitch.tv/asmongold