Nigel Sylvester is a popular professional BMX rider who has accumulated more than 499,000 dedicated subscribers on YouTube and is sponsored by big-name companies such as Gatorade and Nike.
Biography
He was born on August 23, 1987, in Queens, New York, USA. His father was an electrician, while his mother worked as a nurse.
His mother is a big Nottingham Forest F.C. (a professional football club which is based in West Bridgford, England) fan, and named him after Nigel Clough. a former English soccer player who won two Football League Cup titles with Nottingham Forest and played in over 400 matches with the club.
At age 5, Nigel started riding a Big Wheel bike in his grandmother's driveway in Queens.
He was raised in a strict Grenadian household in the Southside area of Jamaica Queens.
During an interview, Nigel said about his childhood:
"My neighborhood was hardly the worst, but it wasn't the greatest, either."
Sylvester later added:
"It was a strict household."
His parents wanted him to attend college and have a traditional career. At age 17, pursuing a degree in business administration, Nigel enrolled at SUNY-Farmingdale on Long Island (an American institution of higher education).
Nigel recalled:
"When I did become vocal about wanting to become a pro BMX rider, my parents weren't understanding it all."
At age 18, Nigel met BMX athlete, Dave Mirra.
During an interview, he said:
"When I was 18, he reached out to me and said he wanted to put me on his team."
Sylvester went on to say: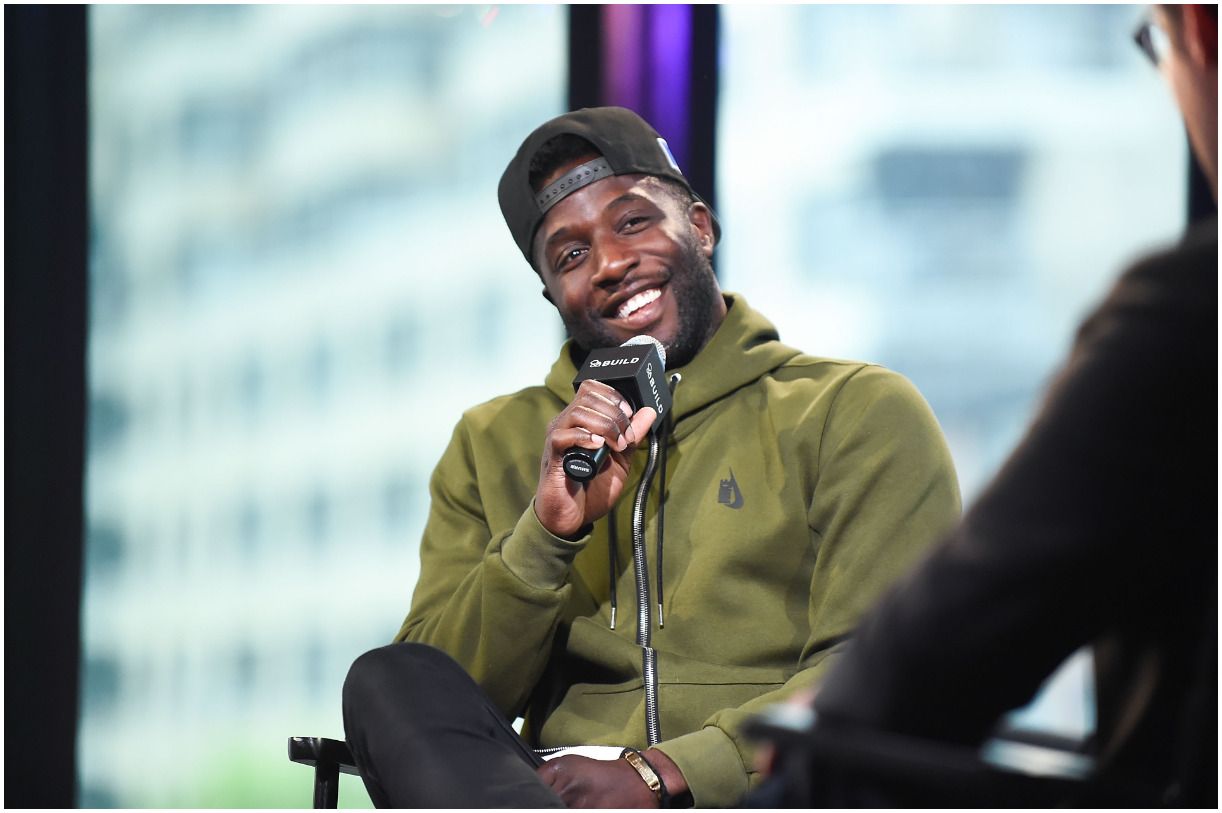 "'I want to turn you professional, give you a pro contract,' Mirra told me."
In 2014, Nigel became the first BMX athlete to be featured in the Body Issue, an edition of ESPN The Magazine. Sylvester was included alongside superstar athletes Michael Phelps and Venus Williams.
In 2015, Vice released a two-part episode under its Autobiographies series, featuring Nigel and his quick rise to fame.
In April 2017, he designed a BMX bike using Louis Vuitton's iconic monogram logo. Nigel worked together with Daniel McRorie of Rickard Guy. The piece is called – "218 CAPUCINE."
In the same year, Nigel released his GO branded collaboration with New Era and the NY Mets to release two 9Fifty Original Snapbacks.
In 2017, Forbes Magazine included Nigel in the "30 Under 30" list in the sports category.
YouTube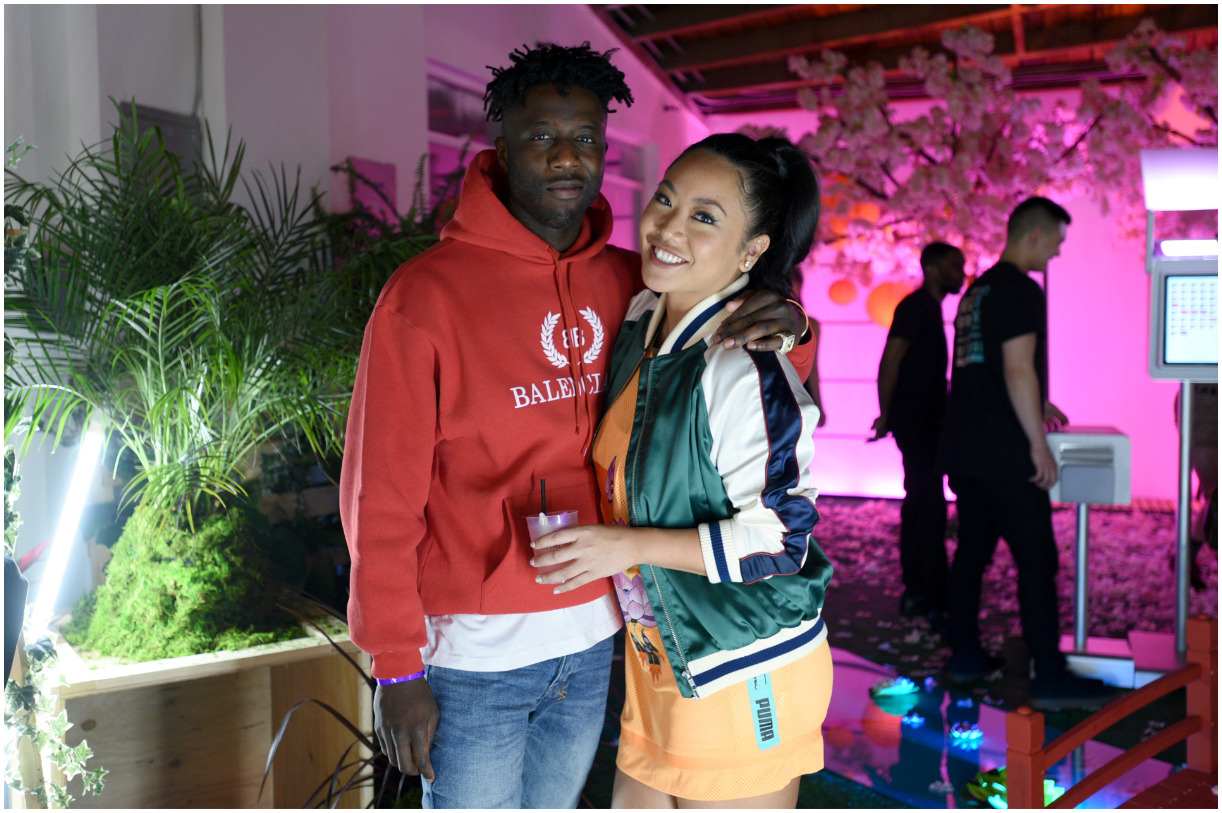 He started his YouTube channel on December 30, 2010. The channel has over 499,000 subscribers.
His most popular video is called – "GO – New York City." The video was published on September 9, 2015, and it has over 14 million views. His second most-watched video is titled – "GO – Dubai." The video has more than 9 million views, and it was published on August 9, 2017.
READ MORE: Michael Braxton Net Worth
Girlfriend
There is no information regarding Nigel Sylvester's girlfriend.
Quotes
"I want to put that out to the world and teach kids to open their mind up to more than just bike riding, there more out there."
"When the bicycle was first created, I'm sure it wasn't meant to do what we're doing now with it."
"Freedom is riding my bicycle around the World."
"When I got to Dubai I saw that it made a perfect opening scene. I was so wrapped up in getting the shot right that I never thought to be scared."
"Riding my bike is always a thrill no matter what city I'm in, it's a constant adrenaline rush."
"As a young kid, school is really the place where you kind of put your best foot forward and fit into a mold to get into certain cliques and crews."
"My bike is like my paintbrush in a sense, in that I'm able to draw certain visuals and express that to the world and share it with the people."
"I've been able to play this fine line between BMX and streetwear culture and pop culture because I know what not to do and what to do."
READ MORE: Who is Bajheera's wife?
Trivia
Nigel has featured in numerous music videos from artists including:
Wiz Khalifa;
Mack Wilds;
ASAP Ferg.
At age 12, he started watching former BMX superstar Dave Mirra (who passed away in 2016 at age 41 after taking his own life) in the X Games.
Sylvester said:
"I thought that was the coolest thing I'd ever seen. I dove into the culture, and fell in love with the BMX lifestyle. I would go down to the bodega and buy BMX magazines."
In 2014, Pharrell Williams and Nigel have started a bike company together to release a line of BMX bikes under Brooklyn Machine Works.
READ MORE: Tim Hawkins Net Worth
Nigel Sylvester – Net Worth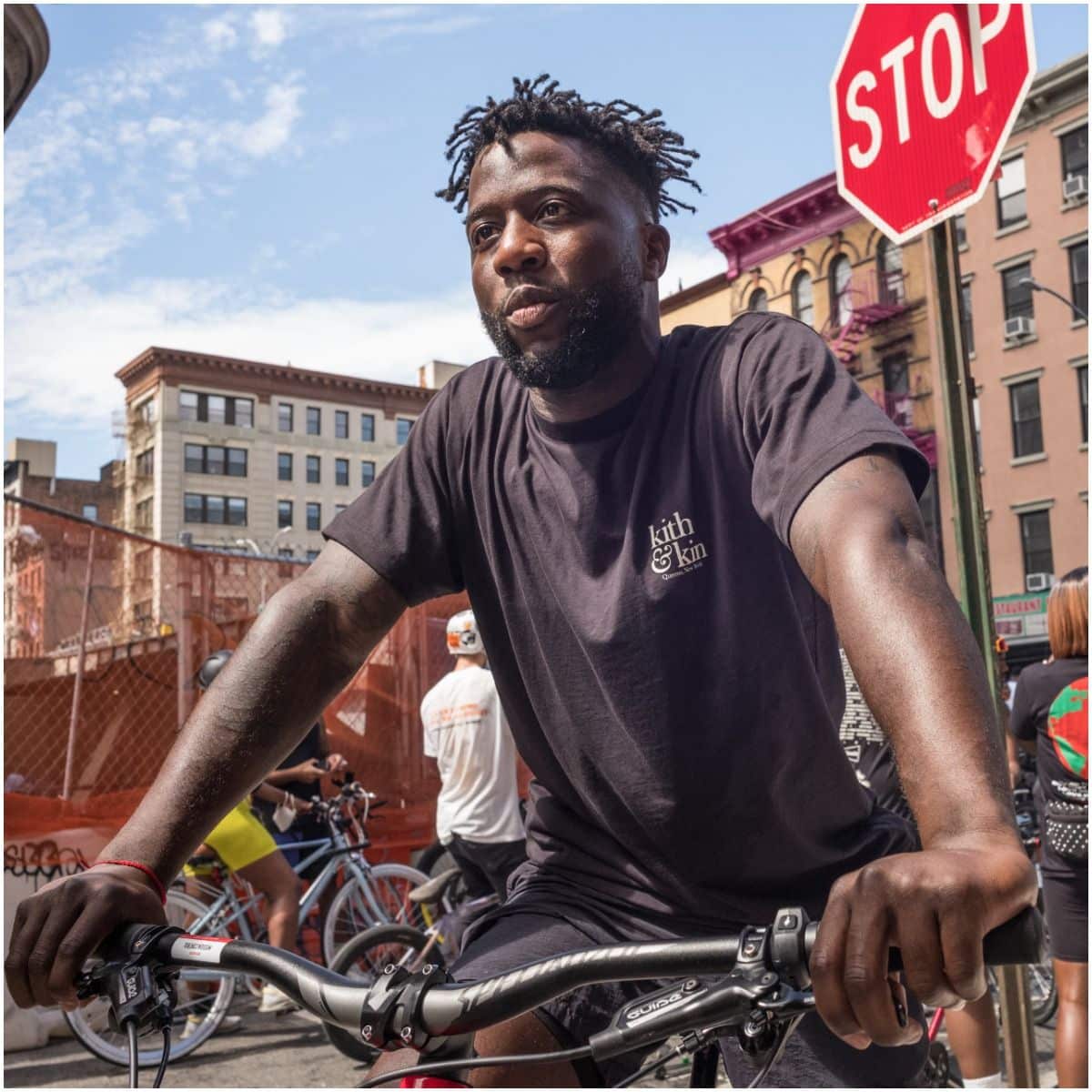 Sylvester earns most of his wealth from his numerous sponsors. For instance, Nigel is sponsored by – Animal Bikes, Ethika, Gatorade, New Era Cap Company, Samsung, Beats by Dre, Inc., and Nike.
In addition, Nigel has a YouTube channel that has more than 47 million views, and an Instagram account with over 338,000 followers (on which he can publish paid posts). Therefore, Nigel Sylvester has an estimated net worth of $0.8 million.
READ THIS NEXT: Steve Hofstetter Divorce
Featured image source – © Guliver / Getty Images.
References

https://www.complex.com/sports/2013/08/pharrell-sylvester-vma-red-carpet
https://www.bicycling.com/culture/a22075775/bmx-star-nigel
https://www.redbull.com/us-en/red-bulletin-pharrell-williams-nigel