A willingness to try anything once could land someone in peculiar and unpredictable circumstances.
For most, this would amount to little more than a mouthful of foreign food or parachuting out of an airplane. However, four fortunate friends have made a living out of trying anything and everything once.
The internet sensation known as The Try Guys have kept audiences rolling with laughter since their inception in 2014.
While they're a force to be reckoned with when together, each individual possesses special talents and passions of their own.
One such member – Zach Kornfeld – decided to revolutionize the world through editing and tea-making alike.
The Origin Story
Zach Kornfeld made his grand debut into the world on July 26, 1990.
His parents, Adam and Margo Kornfeld, ushered their baby boy into their home in Scarsdale, New York.
The Kornfelds gave Zach a happy childhood, keeping to Jewish traditions whenever possible.
During his preteen years, Zach invested in an unconventional hobby: video creation.
Without celebrities to star in his films, he relied on capturing the antics of his stuffed animal.
These adolescent adventures instilled a passion for entertainment that established his destiny from an early age.
His tight-knit family could not keep him homebound forever.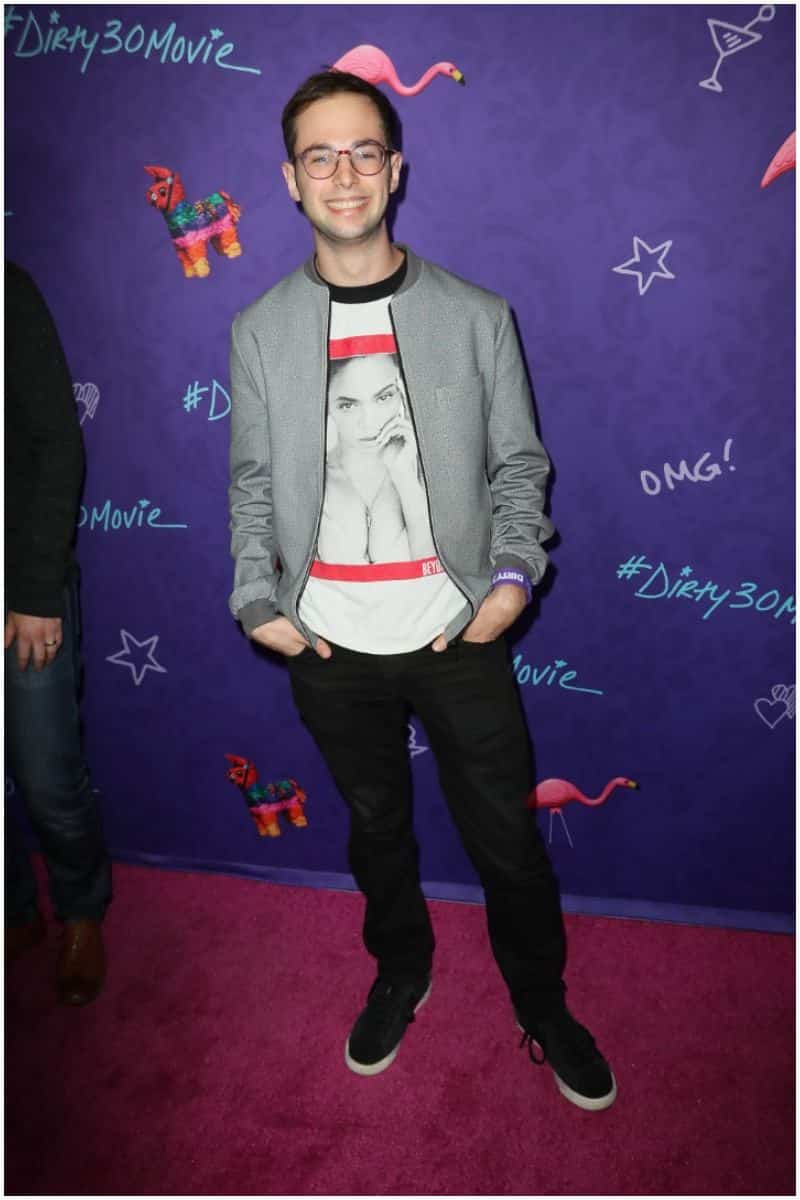 When college came calling, Zach packed his bags and headed out to start a new life in Massachusetts. There, in the heart of Boston, Zach enrolled in Emerson College to study the arts.
With four years of hard work under his belt, Kornfeld secured a Bachelor of Fine Arts degree.
Now he had one last piece of work to do: figure out what kind of work to do forever after.
From Cameraman to Computer Star
Kornfeld first secured an unglamorous position in 2012 as an intern at the Weinstein Company.
Under the tutelage of industry veterans, he helped bring independent films to the big screen.
An indubitable work ethic and creative mind earned the interest of his superiors over the years.
In 2010, they promoted Kornfeld to act as the Production Assistant on their newest film: Step Up 3D. Thanks in part to him, Step Up 3D made over $15 million its opening weekend.
Despite the recent recognition, Kornfeld knew more lay waiting elsewhere in the world. Thus, he sought work that would better suit his talents – this time, in acting instead of editing.
The Try Guys
In 2014, he found the perfect position awaiting him at Buzzfeed Motion Pictures. Together with Eugene Lee Yang, Ned Fulmer, and Keith Habersberger, he formed a comedy quartet that would shake the world.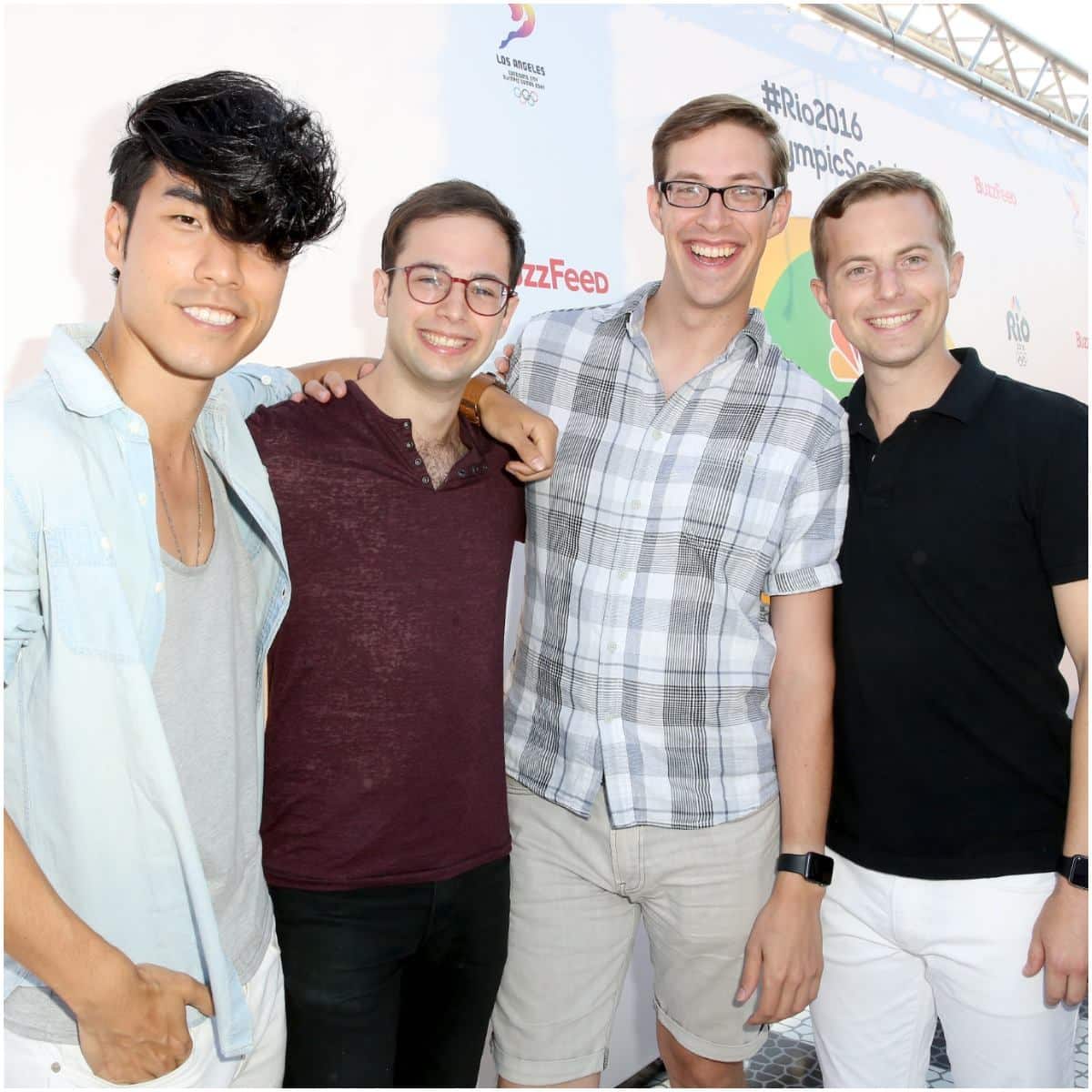 All that remained was to find a niche – and a name.
They came up with a simple idea: experimenting with whatever fascinating idea, concept, or invention, they could get their hands on.
With the concept solidified, they decided on a fitting name – The Try Guys.
Their first video saw these four adult men trying on women's lingerie and capturing their reactions on camera. "Guys Try Ladies' Underwear for the First Time" became an overnight sensation, with viewers all around the country flocking to watch it. It was then that the group realized they had something special on their hands and solidified their commitment.
For four years, Kornfeld and his castmates continued their creative endeavors. From testing a labor pain simulator to baking macarons without a recipe, nothing was too outlandish for their sensibilities.
Their efforts resulted not just in numerical compensation but tangible rewards.
While they lost the competition in 2017, the latter year saw them snag the Show of the Year Award at the Streamy Awards.
Not only did they win the award, but they had the honor of hosting the night together.
With their infamy officially recognized, the group decided to shift the direction of their content creation.
While Buzzfeed had helped them to ascend to greater heights, they were now able to fly on their own without restrictions. In 2018, The Try Guys bid goodbye to Buzzfeed and relocated their efforts entirely to Youtube.
Without any overhead supervision, the quartet realized they would need to create a company of their own. The four dubbed their business "2ND TRY" but retained their official "The Try Guys" moniker for the public's sake.
While he continues making history with his castmates, Kornfeld hasn't forsaken his own ventures.
Zadiko
In July 2020, he announced that he would begin his own tea company called "Zadiko."
Zadiko aims to bring delicious, high-quality tea to people suffering from chronic pain.
Despite the exciting premise, the concept came from unfortunate circumstances.
Kornfeld had been diagnosed with Ankylosing Spondylitis, which caused him constant and insufferable back pain.
The only relief came from drinking tea that would relax his muscles.
Kornfeld launched his company the month after to unprecedented success.
That victory caused him to consider one additional experiment – this time, in the world of podcasting.
In February of 2021, Garrick Bernard, Kelsey Darragh, and Zach began a podcast called Guilty Pleasures, wherein he would discuss his favorite embarrassing shows and movies.
READ MORE: What is the net worth of Les Brown?
Fiancée
Kornfeld does not go through this life alone.
While typically quiet about his private life, he did indulge the public that he had a beau in 2018.
That paramour is none other than registered nurse and social media influencer Maggie Bustamante.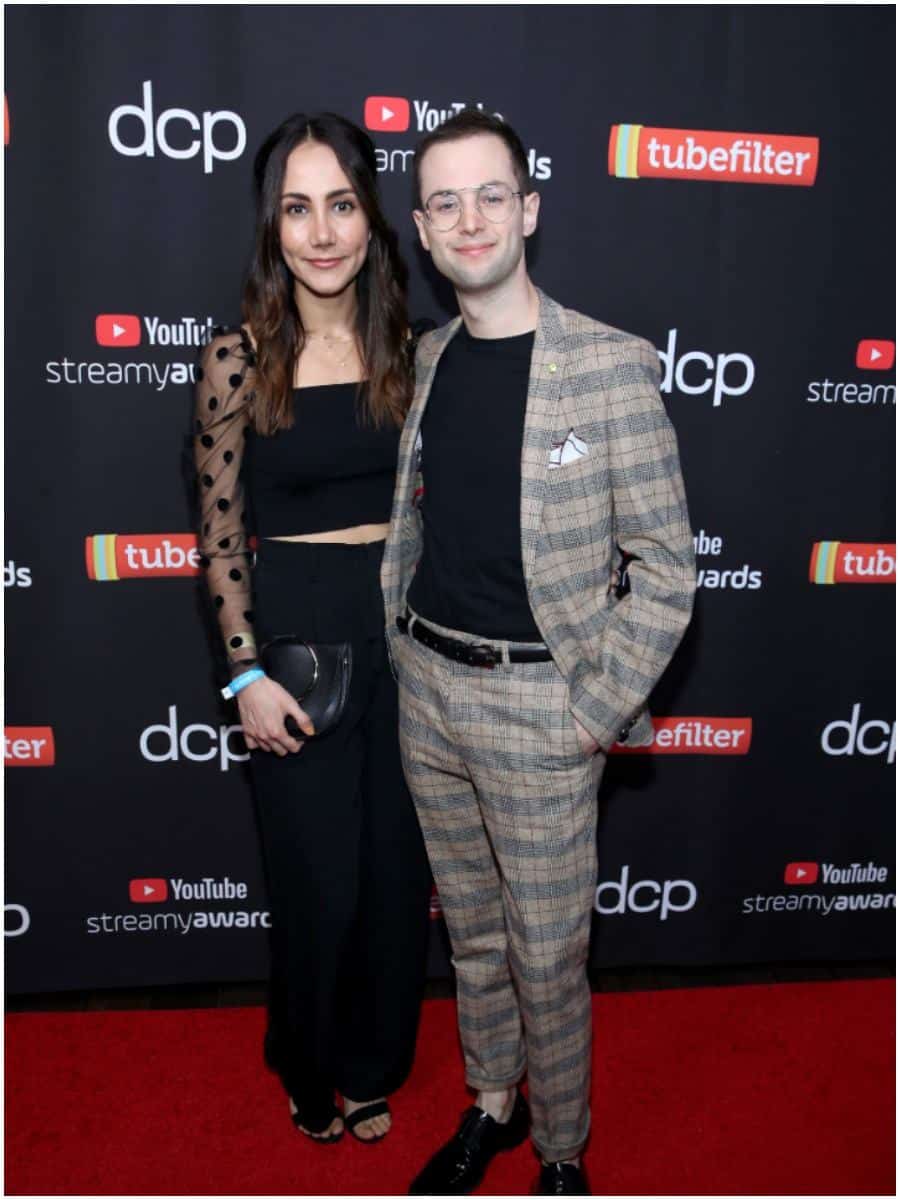 The couple allegedly met one another in 2016 but kept their dating to themselves until they felt comfortable in their relationship.
That time came in 2018 when the two released a video entitled "My Secret Girlfriend."
Thereafter, Bustamante joined the Try Wives: a group comprised of the Try Guys' partners. But Bustamante would not be confined to Kornfeld's creative endeavors. Instead, she continued in her own career as a pediatric nurse.
To her surprise, Kornfeld popped a very important question two years after their first video. In August 2020, Kornfeld asked Bustamante to be with him forever after. She, of course, accepted his unexpected proposal.
Despite the public announcement of their engagement, any wedding details have yet to come to light.
READ MORE: Danny Gonzalez Net Worth
Zach Kornfeld – Net Worth
Zadiko, Kornfeld's tea company, sold out its entire stock in a single day. That equates to $500,000 of profit within twenty-four hours. This alone provides a substantial stream of income for Kornfeld.
None of The Try Guys have disclosed the salaries they earn from making Youtube videos. However, Kornfeld's position as co-owner of 2ND TRY ensures he sees a hefty portion of the profits.
In February 2021, The Try Guys inked a deal with Food Network.
The Try Guys channel has over 1.8 billion views, meaning about $4 million in revenue.
But these four friends didn't stop at video content – they continued into the realm of merchandise.
From graphic tees to stickers, this group consistently sells out of the paraphernalia made in their likeness.
Therefore, video producer Zach Kornfeld has an estimated net worth of $3 million.
READ THIS NEXT: Who is Pressley Hosbach?