Pressley Hosbach is an American dancer, actress, singer, model, and reality television show star from New Jersey.
She first became well known due to her appearance in the highly popular reality television series Dance Moms.
Hosbach and her mother appeared in Season 8 of the show.
Since then, she has continued to star in the limelight, being cast as the main character on the television series Stage Fright.
Pressley has trained under numerous well-known dancers, including Guy Amir, Gianna Martello, and Mollee Gray.
The Origin Story
She was born on October 10th, 2006, in New York City, New York.
Pressley was then raised in Florham Park, New Jersey.
Dancing and singing were passions of Pressley's since she was a young child.
When she was only five years old, she began dancing competitively.
She has always had a very close relationship with her mother, who has encouraged her to be ambitious even as a child and not to give up.
One of the Instagram photos uploaded by Pressley was one of her dancing on stage at the age of seven.
Career
Although Pressley is still at such a young age, she has already gained tremendous experience in the field of modeling, singing, dancing, and acting.
She had her first modeling gig when she was only three months old.
As a child, she modeled for multiple companies, including Toys R Us, New York Fashion Week, Parent's Magazine, Nancy Vuu, and Children's Place.
In 2016, Pressley performed as a backup dancer for Justin Bieber while he was on his Purpose Tour.
Dance Moms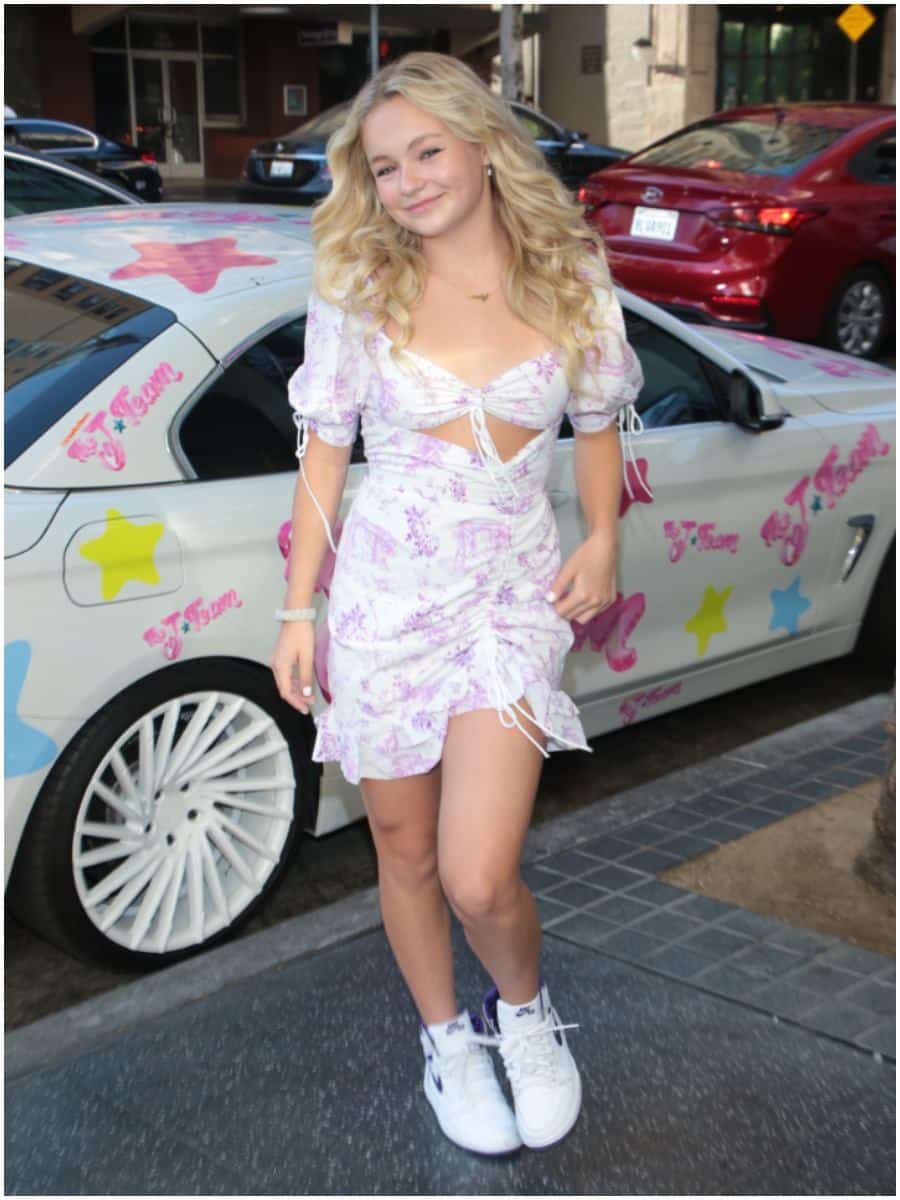 In 2018, she was thrust into the spotlight when she was cast on the 8th season of Dance Moms. At the time, Pressley was only in the 6th grade.
After the show, she was signed by various dance companies, including the Abby Lee Dance Company and Nicole's Broadway Dance Company.
In 2019, she started doing photo shoots and modeling for Jo and Jax, a children's activewear company.
She also began modeling for Petite 'n Pretty in the same year.
Stage Fright
Also in 2019, Pressley was cast as Roxie, the main character in the television series Stage Fright, which appears on Brats TV.
This show began airing in March 2020.
Pressley performed as a backup dancer with the rest of the Season 8 cast of Dance Moms for JoJo Siwa during a few shows of her D.R.E.A.M. Tour, which started in 2019.
In 2020, Pressley added to her continually growing modeling portfolio.
She scored a gig modeling for the clothing company Miss Behave Girls.
In September of 2020, Pressley featured in JoJo Siwa's music video for her song D.R.E.A.M.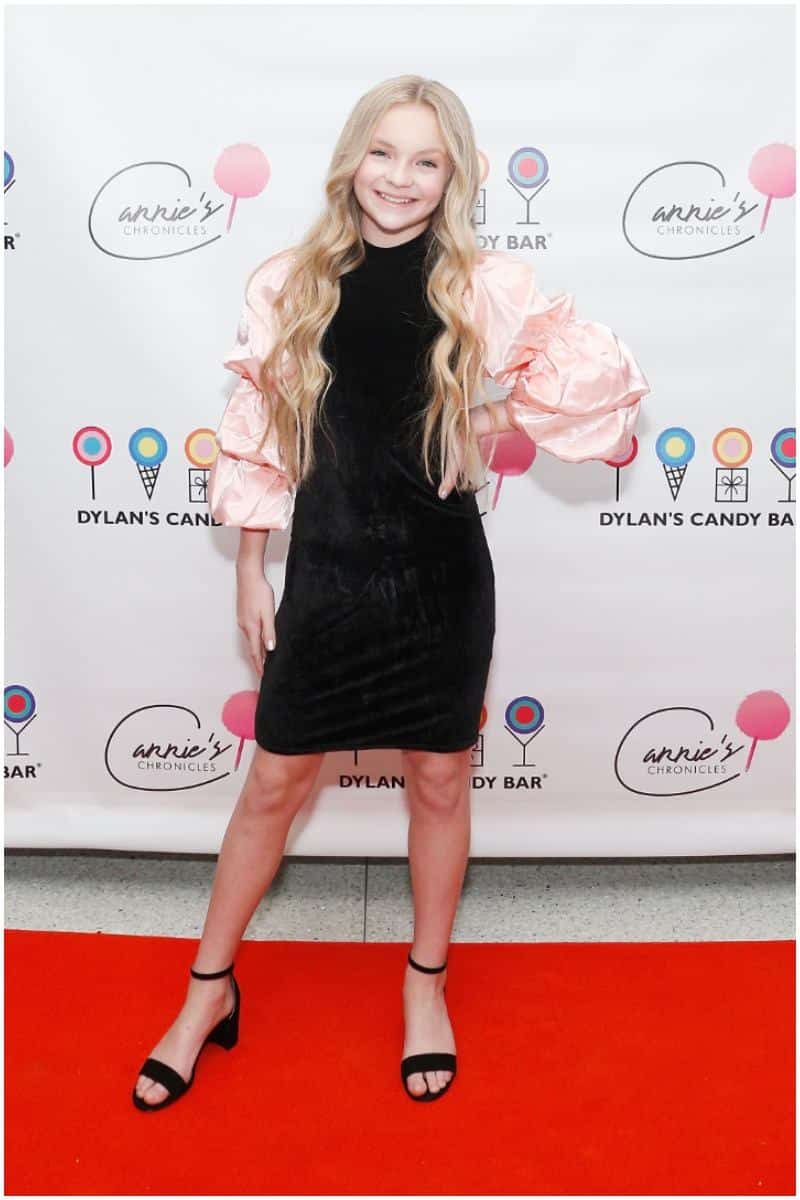 In late 2020, she appeared as a backup dancer as part of the Nickolodeon's Nickmas Spectacular.
Pressley currently has her own clothing line through a collaboration with MerchLabs.
Pressley has already achieved a lot given her young age, so it will be exciting to see how far she is able to take her career when she reaches adulthood.
She is very active on social media and has a massive fanbase with high engagement.
Her total amount followers/subscribers on TikTok, YouTube, and Instagram will soon exceed 10 million.
Though Pressley is a successful dancer, she is still highly invested in her studies and aims to complete high school.
READ MORE: Who is James Khuri's wife?
Personal Life
Pressley has a very close relationship with both of her parents, especially her mom, who appeared with her on Dance Moms.
Her mother, Ashley Hosbach, is a housewife and dancer by profession, while her father, Eddie Hosbach, is a businessman.
She also has a younger sibling, Grace, who has her own social media following.
Pressley is a pet lover, and she has a cat named Shenanigans.
Pressley remains close friends with some of her castmates from Season 8 of Dance Moms.
She has been seen out at social events with Brady Farrar, GiaNina Paolantonio, and Hannah Colin.
READ MORE: Les Brown Net Worth
Boyfriend
Pressley is currently single, but in the past, it was hinted that she was romantically linked to Brady Farrar, who is also a dancer appearing on Dance Moms.
Pressley Hosbach – Net Worth
Hosbach earned most of her wealth from multiple sources of income, including:
Her pay from the many modeling gigs she has undertaken;
Income from performing as a backup dancer for the likes of Jojo Siwa and Justin Bieber;
Income from appearing in Season 8 of Dance Moms;
Income from her main character casting in the Stage Fright TV series;
Revenue from her clothing line with MerchLabs;
Revenue she makes from brand endorsements through her social media accounts.
Therefore, dancer Pressley Hosbach has an estimated net worth of $1 million.
READ THIS NEXT: Who is Danny Gonzalez?