What is Dan Bongino's net worth?
Introduction
Dan Bongino is an American former NYPD officer, former Secret Service Agent, podcaster, radio host, and New York Times Best Selling author of "Life Inside the Bubble: Why a Top-Ranked Secret Service Agent Walked Away From It All."
Bongino also made three unsuccessful bids to serve in Congress.
Biography
Bongino was born on December 4, 1974, in Queens, New York City, New York, USA.
Dan is of Italian ethnicity.
His mother married a heavyweight boxer who stood over six feet tall and weighed 300 pounds after she divorced his dad. Dan left home when he was 16.
Dan earned both a bachelor's and a master's degree in psychology from Queens College.
Bongino earned a Master of Business Administration from Pennsylvania State University.
From 1995 to 1999, he was an NYPD officer.
In 1999, he started to work as a US Secret Service agent.
Bongino had become an instructor at the Secret Service Training Academy in Beltsville, Maryland, in 2002.
Dan was assigned to the U.S. Presidential Protection Division during George W. Bush's second term. He also served Barack Obama until May 2011.
Bongino said about his time in the Secret Service:
"I didn't just like being a Secret Service agent, I loved it."
In 2012, he ran for the US Senate in Maryland. Bongino lost to Democrat Ben Cardin (55.3%).
In 2014, Dan ran for the US House of Representatives seat from Maryland's 6th Congressional District. Bongino lost to Democrat John Delaney by two percentage points.
In 2016, he placed third while running for the United States Senate and Florida's 18th congressional district.
In 2020, Bongino was diagnosed with Hodgkin's lymphoma, a type of cancer that develops in the lymphatic system.
Books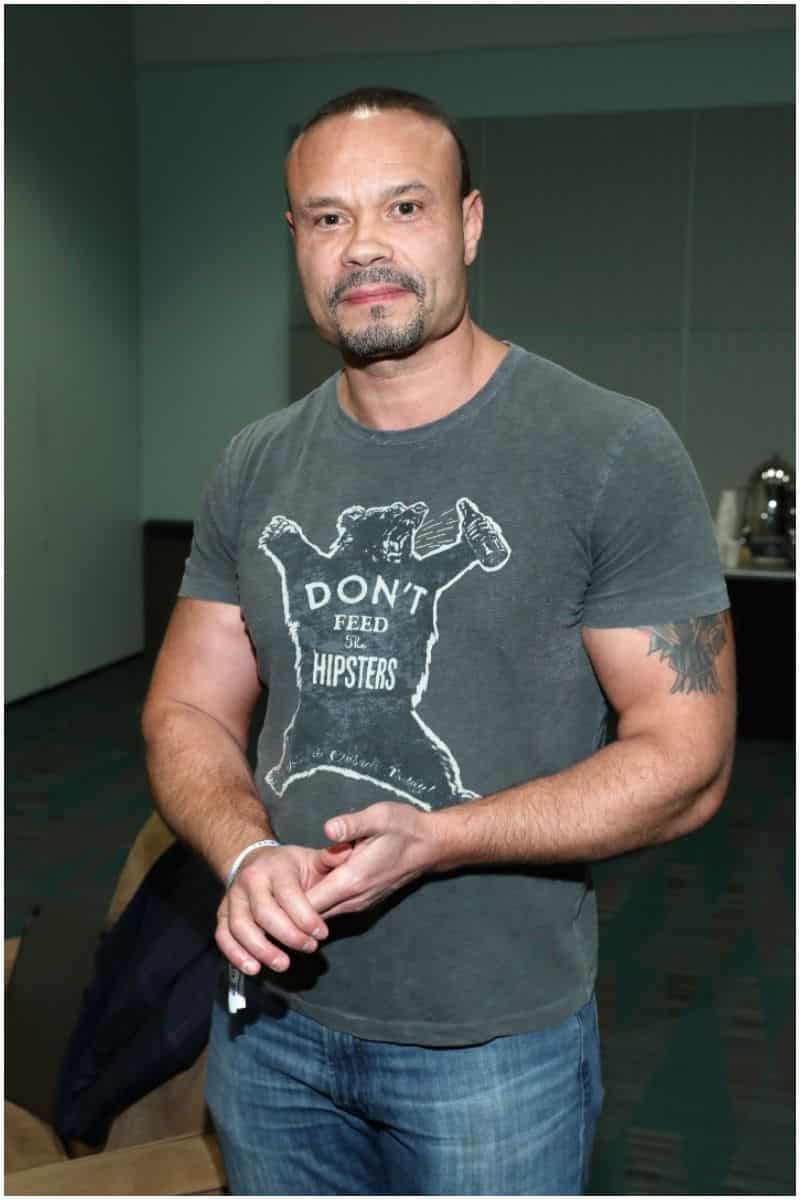 Bongino wrote the following books:
Life Inside the Bubble: Why a Top-Ranked Secret Service Agent Walked Away from It All (2013) – in the book, Bongino talks about his experiences protecting presidents Barack Obama and George W. Bush;
The Fight: A Secret Service Agent's Inside Account of Security Failings and the Political Machine (2016);
Protecting the President: An Inside Account of the Troubled Secret Service in an Era of Evolving Threats (2017);
Spygate: The Attempted Sabotage of Donald J. Trump (2018) – in the book, Dan talks about a conspiracy theory alleging illegal spying on the Donald Trump 2016 campaign for political purposes;
Exonerated: The Failed Takedown of President Donald Trump by the Swamp (2019).
Donald J. Trump said about "Exonerated":
"Dan hits all of the crooked points of the greatest Witch Hunt in political history. Nevertheless, the Scam continues!"
YouTube
Dan started his YouTube channel on October 7, 2013, on which he uploads his podcast.
Wife
Dan Bongino is married to Paula Martinez.
He tweeted in 2019:
"My wife and mother in law are immigrants from Colombia, and are die-hard Trump supporters."
Children
He has two daughters, named Isabel (b. in 2004) and Amelia (b. in 2012).
Height
Bongino is 6 ft 1 in (185 cm) tall.
Quotes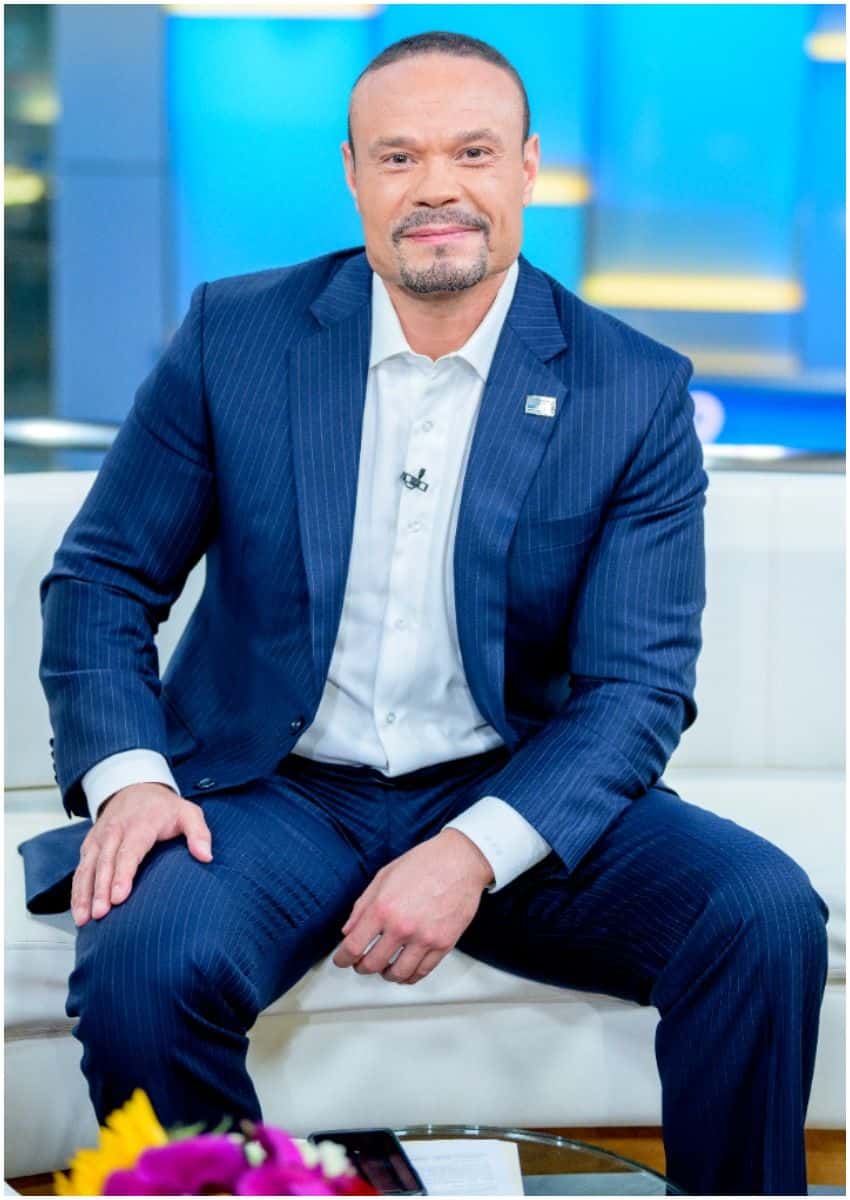 "China is not a race. It's a country."
"I don't live like liberals in a 5,000 square foot mansion."
"Our immigration policy is suicidal. And that is not hyperbolic."
"Being a Secret Service agent, I have an obligation not to disclose personal conversations and security details."
"We live in the United States of America, the freest country in the history of humankind." (CNS News)
"History picks interesting messengers."
READ MORE: What is Jschlatt's real name?
Trivia
He is a member of Saint John the Evangelist Church.
Dan has called the investigation of the Russian interference in the 2016 US elections a "total scam."
In 2019, he filed a $15 million defamation suit against The Daily Beast by reporting he was dropped by NRATV. Bongino said for Fox News:
"I gave them the opportunity multiple times, asked them on Twitter to correct it – they refused."
Bongino also said:
"I was offered to stay, I was not dropped. I did not return by choice, I left… that story was false."
In December 2018, Dan guest-hosted Hannity's Fox News show.
READ MORE: Rachel Parcell Net Worth
Dan Bongino – Net Worth
Bongino earned most of his wealth from working for NYPD, Secret Service, hosting his podcast, ads on his YouTube channels, providing expertise on political strategy and international security for news outlets such as CNN and Fox News, and selling merch.
He's also the host of Unfiltered with Dan Bongino and The Dan Bongino Show.
In addition, Bongino makes money from selling his books, like – The Fight: A Secret Service Agent's Inside Account of Security Failings and the Political Machine and Life Inside the Bubble.
At some point, Dan and his wife operated three businesses from their home. Until December 2018, Bongino was a paid contributor to NRATV.
Therefore, political commentator Dan Bongino has an estimated net worth of $7 million.
READ THIS NEXT: Who is Brandon Farris?