William Zabka is an American actor best known for his role as Johnny Lawrence in The Karate Kid (1984).
Biography
He was born on October 20, 1965, in New York City, New York, USA, as William Michael Zabka.
His father worked as production manager on the Chuck Norris film "Forced Vengeance."
"My dad worked for NBC," Zabka recalled. "He was a director on The Tonight Show and a lot of different shows. So did my mom, she worked at NBC."
In 1983, he graduated from El Camino Real Charter High School in LA. "I was a wrestler in high school and very limber and athletic," he said.
William majored in film from California State University, Northridge.
The Karate Kid
In 1984, Zabka had his breakout acting role in the movie The Karate Kid.
He portrayed John "Johnny" Lawrence as Daniel LaRusso's main rival.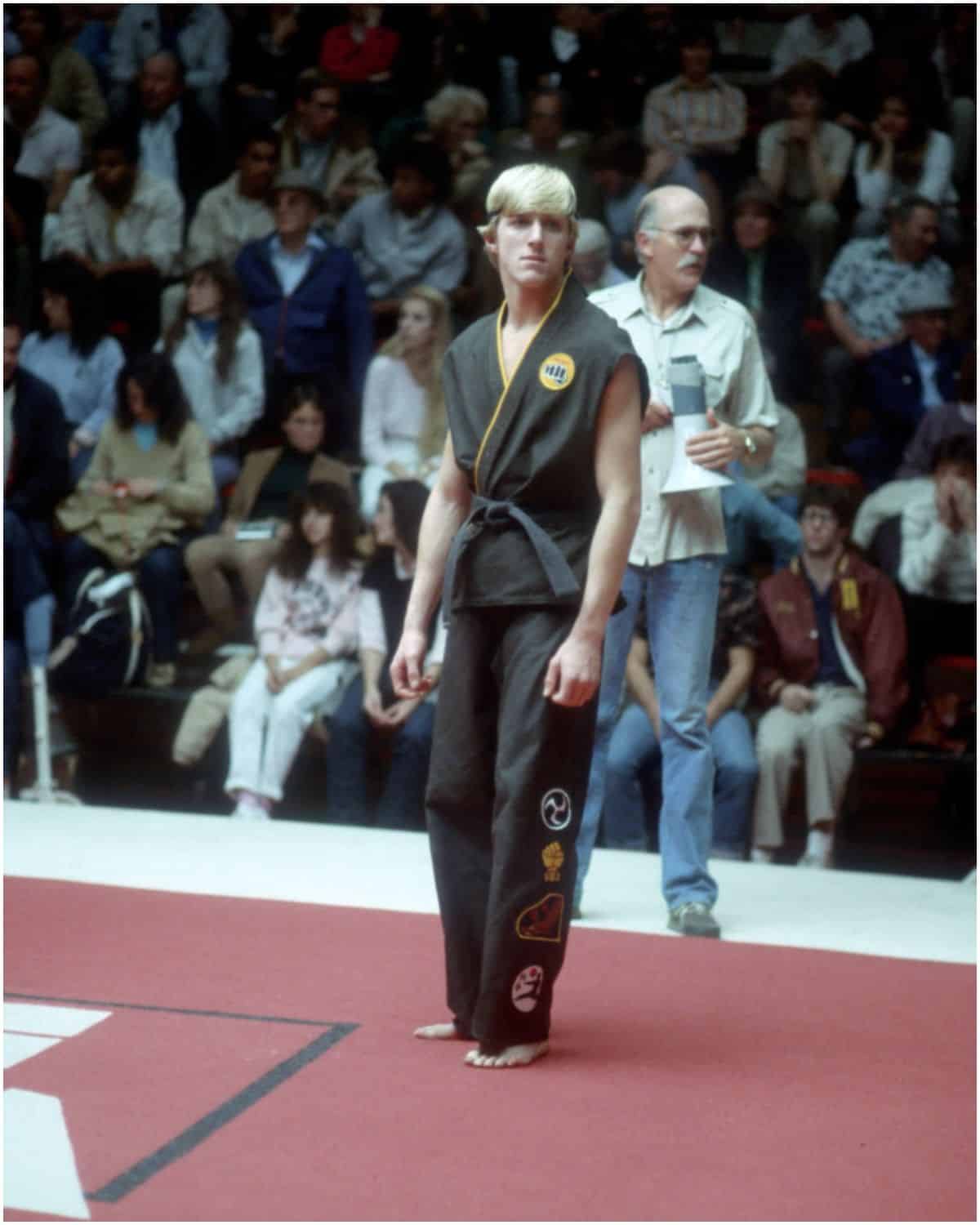 In 1985, William played the high school villain role in the comedy Just One of the Guys.
"Prior to The Karate Kid, I did commercials – Kool-Aid, Pepsi, milk – and I had always been cast as the all-American nice guy," William told GQ. "The funny turn is that now what I'm known for are these assholes."
In 1986, Zabka appeared in The Karate Kid Part II.
From 1985 to 1989, William portrayed Scott McCall in 12 episodes of the TV series "The Equalizer."
Most
In 2003, Zabka wrote and produced the short film Most.
"My first love has always been behind the camera," William said in an interview with UPROXX. "I did a short film that I produced and wrote. I lived in Europe for a while. That film premiered at Sundance, and I took it on a tour around the country, and we ended up getting nominated for an Academy Award for it."
William was nominated for an Academy Award in 2003 for "Most."
Cobra Kai
In 2018, William reprised his role as Johnny Lawrence in a new series for YouTube Red titled Cobra Kai.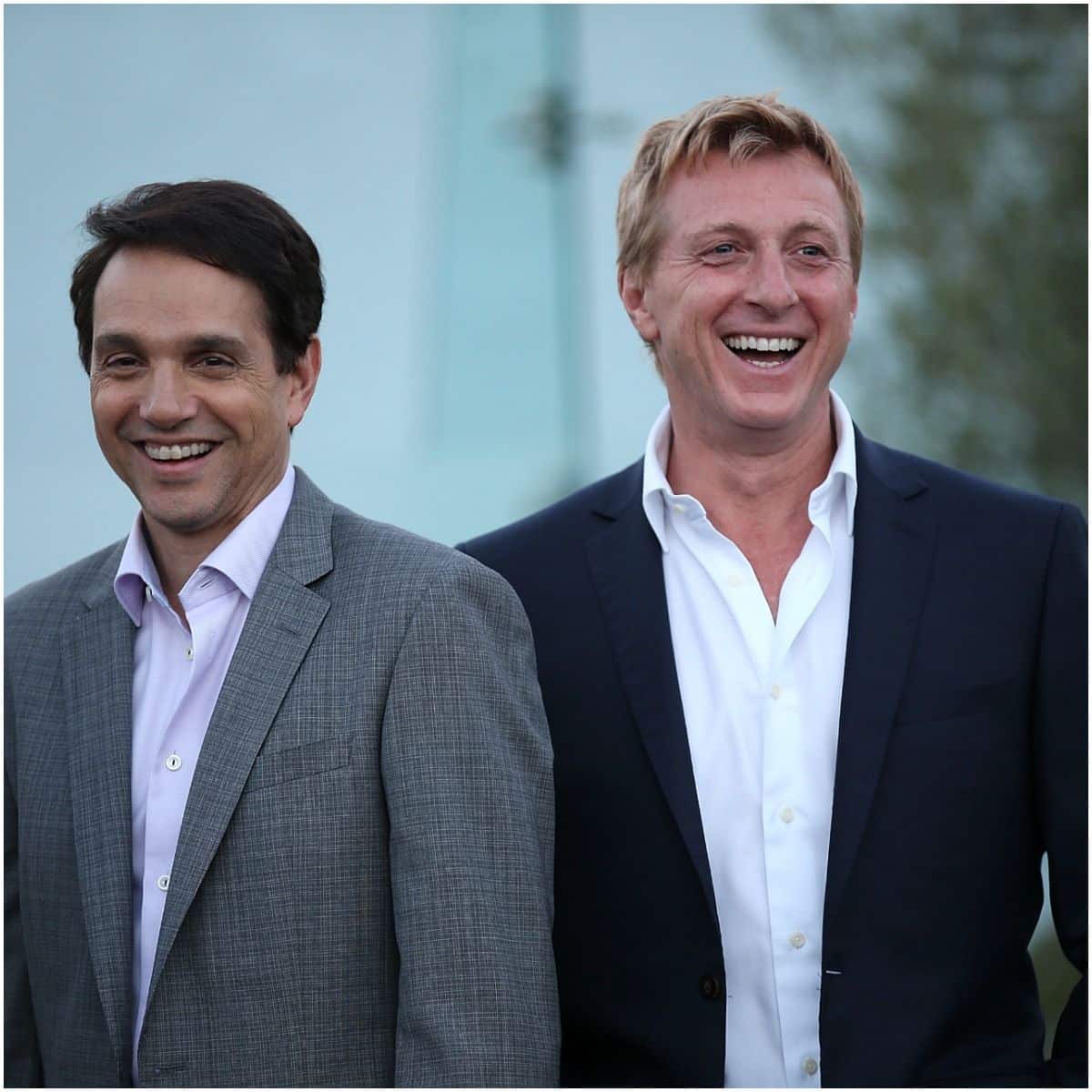 The story takes place 30 years after the events of the 1984 All Valley Karate Tournament. In the first season, Lawrence reopens the Cobra Kai karate dojo, reigniting his rivalry with Daniel LaRusso.
"The creators of the show approached it with such a fresh angle, and they had such a vision of the universe and expanding it," Zabka said in May 2019 for Collider. He went on to say: "Not becoming just nostalgia and not just playing on yesterday, but pushing it forward, and introducing a whole new set of circumstances and characters and depth to the 30 years since the first film."
Cobra Kai also stars Martin Kove, Courtney Henggeler, Gianni DeCenzo, Jacob Bertrand, Mary Mouser, Tanner Buchanan, and Xolo Maridueña.
In June 2020, Netflix acquired the rights to stream Cobra Kai from Sony Pictures Television.
"Josh, Jon, Hayden, Ralph, William, and the entire cast have done such a brilliant job with this sensational series, and the huge audience reaction and sentiment for it is a testament to that," Jeff Frost, President of Sony Pictures Television, said. "We are very thankful to our partners at Netflix and couldn't be more elated that they have become the new home for this epic saga."
READ MORE: Moshe Kasher & Natasha Leggero
Wife
In 2008, William Zabka married Stacie Zabka.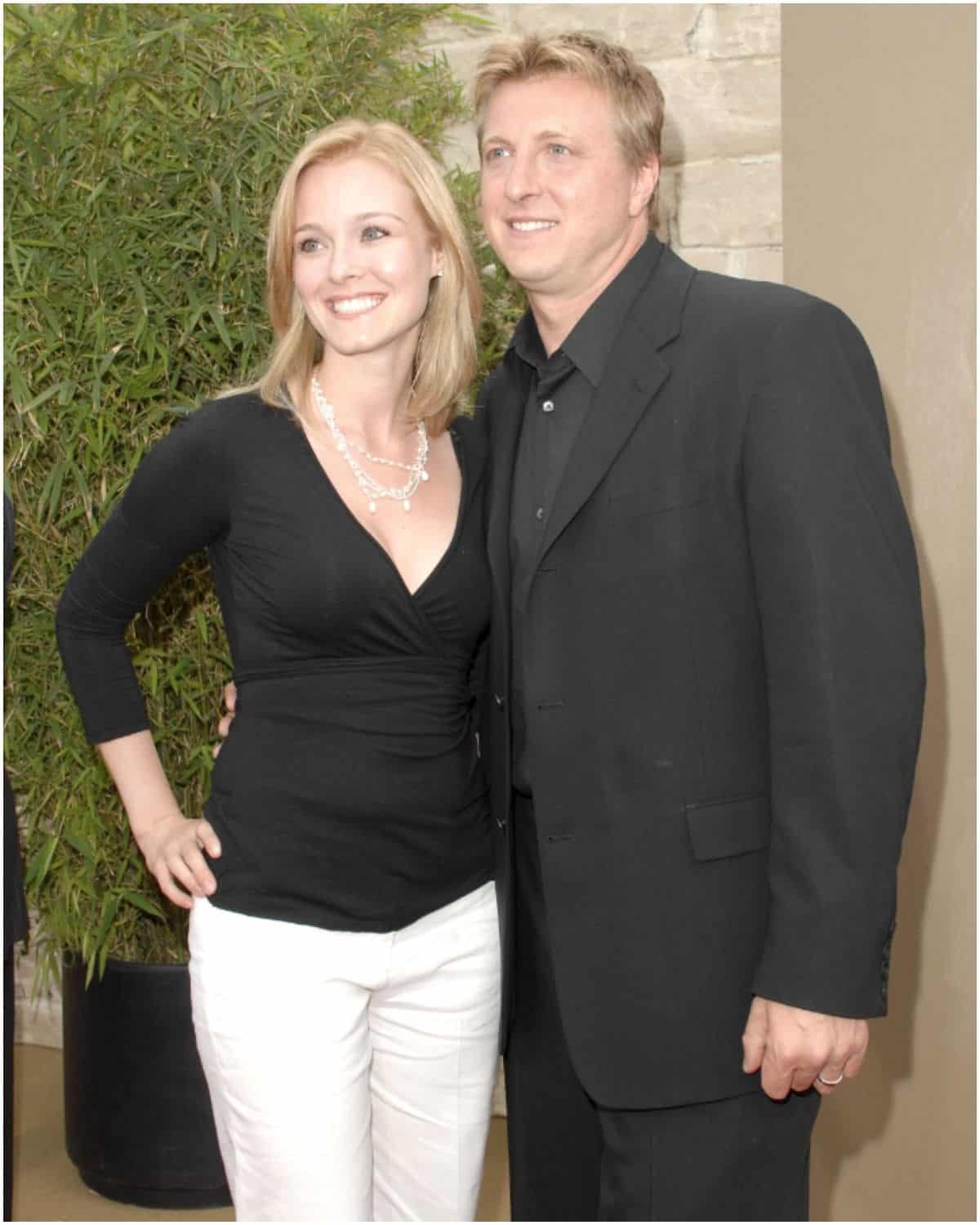 Children
The couple has two children.
"One thing I've learned about having the responsibility of being a father is that you think it's going to take your time, but it feeds you," Zabka told People. "I've always been a camp-counselor type of guy, and I really love it."
Height
6′ 0½" (1.84 m)
Quotes
"The karate is sort of second nature, and I love the fighting."
"When I was a kid, my first acting job, at 5 years old, was a performance of 'The Three Little Pigs.' They cast me as the Big Bad Wolf."
"My training in martial arts was kind of a crash course in how to look like a black belt."
READ MORE: Andrew Santino Net Worth
William Zabka – Net Worth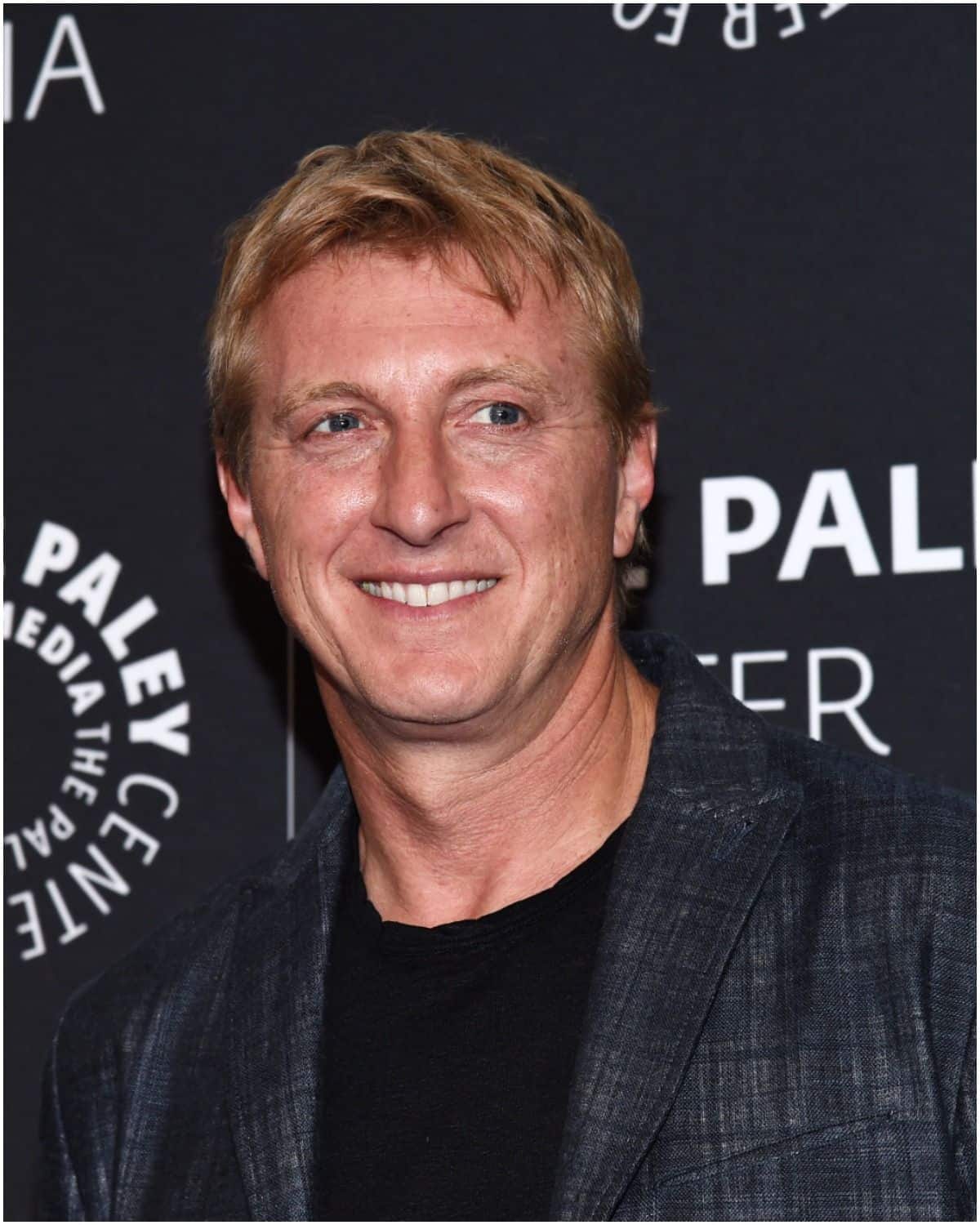 Zabka earned most of his wealth from starring in The Karate Kid franchise as well as in the TV series "Cobra Kai."
The Karate Kid (1984) grossed more than $130 million worldwide.
So far, Zabka performed in 36 episodes of Cobra Kai. According to reports, William earned around $100k per episode. He also serves as the executive producer of the series.
William also appeared in The Man in the Silo, To Appomattox, Starting from Scratch, Descent Into Darkness, 18 Wheels of Justice, To the Ends of Time, The Equalizer, and Dreams of Gold: The Mel Fisher Story.
In 2003, Zabka was the producer of the Oscar-nominated drama, Most. In 2007, William directed a music video for the band "No More Kings." William also directed commercials for Verizon and Little Tikes.
Therefore, actor William Zabka has an estimated net worth of $4 million.
Featured image source – © Getty Images.
READ THIS NEXT: Who is Peter Reckell?