Caroline Heldman is a political pundit and professor who currently teaches courses that are related to public policy and politics at Occidental College in Los Angeles.
Biography
Caroline was born on November 19, 1972. She has 5 siblings named Sarah, Clare, Joy, Christian, and Kathleen.
In 1993, she graduated "summa cum laude" (students who have graduated "with the highest distinction") with a Bachelor's degree in Business Management from Washington State University.
In 1993, Heldman went to Rutgers University.
In 1998, she graduated with a Master in Political Sciences. In 2002, Caroline got a doctorate in Political Sciences from Rutgers University.
During her Ph.D., she worked as an adjunct professor at Rutgers University, gaining experience as an academician.
In the fall of 2002, Heldman joined Whittier College's Political Science department as an Associate Professor.
In 2006, she became an Associate Professor at Occidental College, where Dr. Heldman taught the following courses:
Campaigns and Elections;
Campaign Semester;
Disaster Politics: New Orleans in the Wake of Hurricane Katrina;
Advanced Research Methods;
Research Methods in Political Science;
Mass Media and American Politics;
Gender and Politics;
The American Presidency;
American Politics and Policy.
Moreover, she has an employment history in the private sector when she worked as:
a reporter for KPFK Los Angeles;
a political reviewer for the Associated Press;
a research manager for Consumer Health Science;
a general manager for Bio-Energy Systems.
Fox News
Caroline was a contributor to Fox News from 2008 to 2011. Heldman had made a name for herself as quite a well-respected and prominent Fox commentator.
Heldman has also testified that she experienced gender discrimination and sexual harassment from 3 Fox News employees:
Eric Bolling;
Woody Fraser (best known as a producer and director for The Mike Douglas Show, The Richard Simmons Show, and The Home Show);
Bill O'Reilly.
In April 2017, she filed a sexual harassment complaint with Fox against Bill O'Reilly. She quoted:
"The first time I met him, one of the first things, if not the first thing, out of his mouth was to the effect of, 'When I was in college, professors didn't look like you.'"
Heldman later added:
"That kind of set the tone of his, I would call it, sexist humiliation and bullying which was pretty typical for him," Heldman claims."
On the 31st of May, 2017, Heldman stated that she was subjected to sexual harassment by Woody Fraser:
"Fraser used coded language on three different occasions, once in New York and twice in Los Angeles, that he wanted to have a sexual relationship with me."
In August 2017, she wrote on her Facebook page regarding Eric Boiling:
"Once, he took me up to his office in New York, showed me his baseball jerseys, and in the brief time I was there, let me know that his office was his favorite place to have sex."
Ted Talk
In 2014, she held a 13-minute TED Talk. The aim of the TED talk was to define sexual objectification, refute the myth that it is empowering, and offer strategies for navigating objectification culture. She said:
"I'd like to talk specifically about the lie or the idea that being a sex object is empowering."
Heldman continued:
"I'd like to convince you that it is not empowering, first, by talking about what sexual objectification is, and then moving on to the theoretical and data-driven analysis of why it's damaging."
Partner
There aren't many details about her personal life, except that she referred to her partner as "E."
The couple lives in Los Angeles and New Orleans with their three kitties, Puffin, Shredder, and Zora.
Parents
Her father was in the US Air Force. After that, he has also been in Seattle Police. He passed away in 2013. Her mother's name is Julia, and she worked as a theatre artist.
Books
Caroline has written four books:
Women, Power, and Politics: The Fight for Gender Equality in the United States (2017);
Protest Politics in the Marketplace: Consumer Activism in the Corporate Age (2017);
The New Campus Anti-Rape Movement: Internet Activism and Social Justice (2018);
Sex and Gender in the 2016 Presidential Election (2018).
READ MORE: Is Shoenice dating?
Trivia
She has received numerous awards and honors, including:
National Achievement Award for the promotion and popularization of Tae Kwon Do (2001)
Key to the College (Whittier, 2004);
Gracie Award for excellence in broadcasting for the documentary Women in Government (2008);
Proclamation from the City of Whittier (2005) for her fundraising efforts for domestic violence prevention;
V-to-the-10th Award for her work in New Orleans (2008);
regional finalist for the White House Fellowship (2008);
She co-founded Faculty Against Rape. FAR officially launched on Monday, August 25th, with the mission of getting:
"more faculty involved in sexual assault issues on campus, and to protect faculty members who experience retaliation for doing so."
Faculty Against Rape's three main goals include:
providing strategy and legal resources for faculty who are retaliated against by administrations;
helping faculty who want to be part of the anti-rape movement organized on campus;
developing resources for faculty to better serve survivors.
She has worked on the following documentary film projects:
Informant;
Aftermath: New Orleans in the Wake of Hurricane Katrina;
Miss Representation;
The Mask You Live In.
Heldman co-founded the Lower Ninth Ward Living Museum that features exhibits detailing the neighborhood's history dating back to the 1700s when it served as a colony for escaped slaves.
Caroline holds a fourth-degree black belt in Taekwondo.
Dr. Heldman's research has been featured in the top journals as well as popular publications, including:
The Daily Beast;
The Huffington Post;
Ms. Magazine;
U.S. News & World Report;
New York Times;
Political Communications;
Political Psychology;
Journal of Politics;
American Political Science Review.
Caroline is vegan.
READ MORE: Jason Hawk Net Worth
Caroline Heldman – Net Worth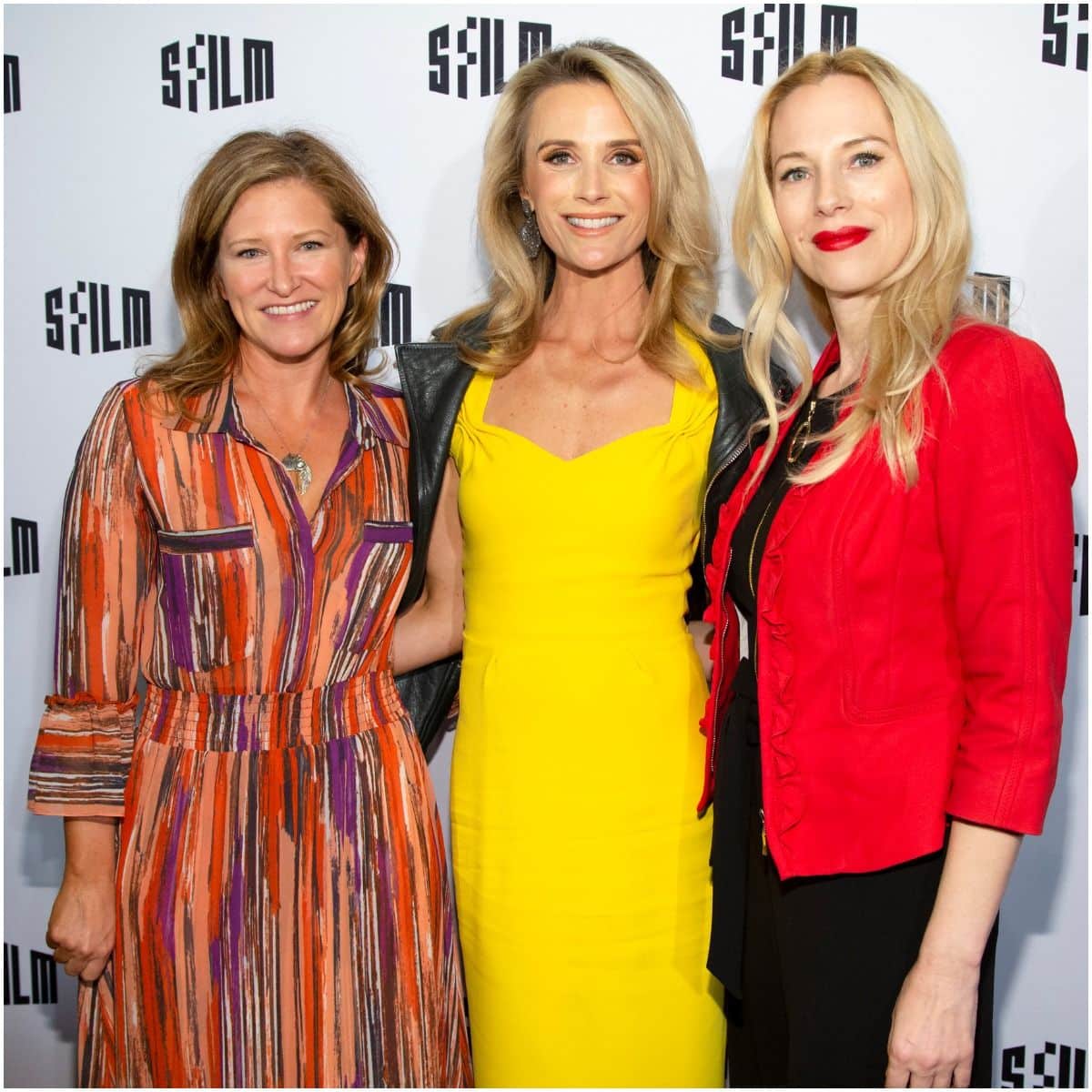 Heldman earned most of her wealth by working as a professor (she worked as a professor at Whittier College as well as at Rutgers University and Fairfield University), being a contributor at Fox News (she appeared over 100 times for the media outlet), and working on several documentaries.
Caroline also makes money from selling copies of her books – "Women, Power, and Politics," "Protest Politics in the Marketplace," and more.
Therefore, author Caroline Heldman has an estimated net worth of $1 million.
Featured image source – © Guliver / Getty Images.
READ THIS NEXT: Is Maripily Rivera married?
References
https://www.oxy.edu/academics/faculty/caroline-heldman
https://people.com/caroline-heldman-sexist-humiliation-bullying