Maripily Rivera is a Puerto Rican model, actress, and television presenter who made a splash on the local hit show "No Te Duermas."
Biography
She was born on June 15, 1977, in Ponce, Puerto Rico. Her complete name is María del Pilar Rivera Borrero.
Her parents were Pilar Borrero and Hector Rivera.
Maripily earned a B.S. degree in journalism from the Interamerican University of Puerto Rico. After graduation, Rivera worked as a reporter for a short time for Univision, an American Spanish-language free-to-air television network that is owned by Univision Communications.
She has been a model since 1995 when Maripily took part in the Miss Puerto Rico Petite pageant.
She opened and operated a fashion store for several years called Maripily Boutique in Purto Rico. The fashion store burned down in 2007. At some point, the store was reopened.
In 2009, she played a casino waitress in the Puerto Rican film Miente. Furthermore, Rivera worked in JAM for Telemundo Internacional, a Latin American pay television network that is owned by NBCUniversal.
She co-hosted "No te duermas" and "Eso vale" with Héctor Marcano (a Puerto Rican producer, actor, host, and comedian) in Puerto Rico's WAPA-TV.
In 2012, Rivera was expected to perform in a cameo role in a charitable fundraising performance of the play Los Monologos de la Vagina, however, she backed out 2 days beforehand due to a prior year's problem with expense compensation and a contractual dispute.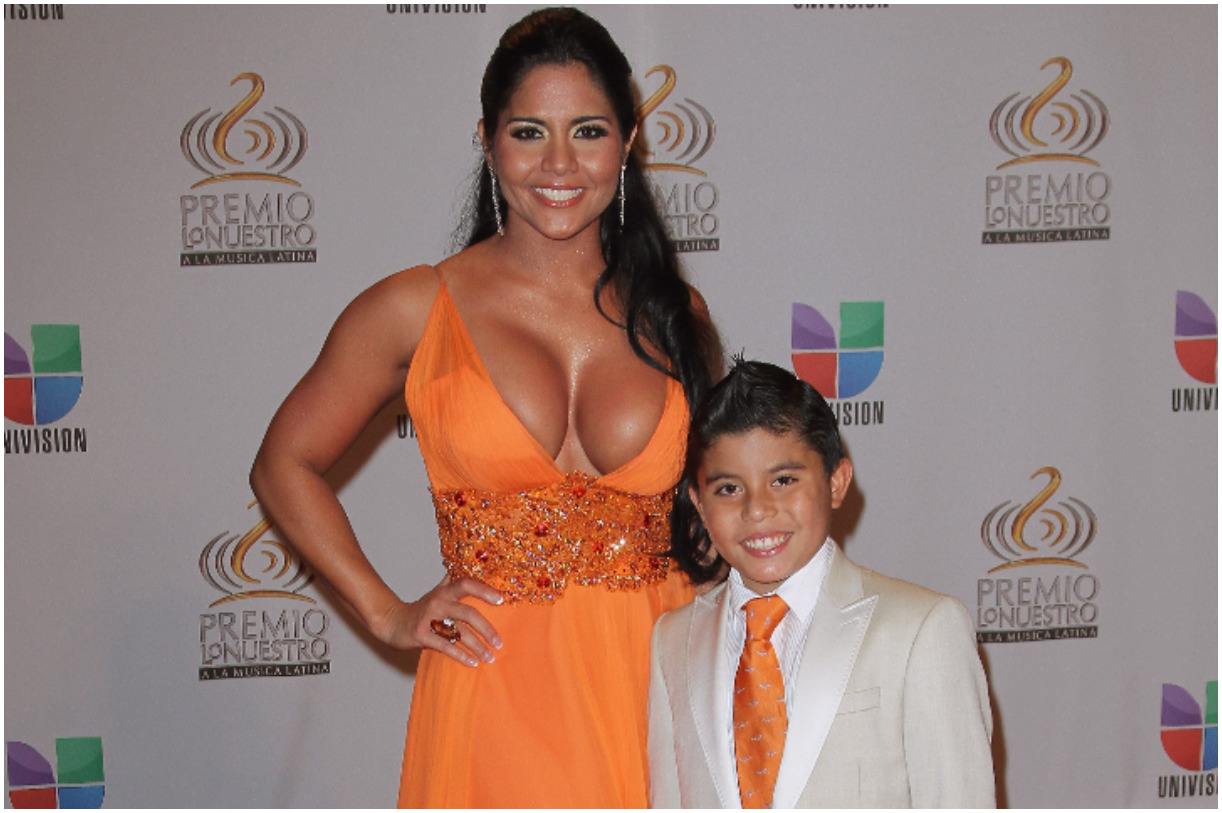 In 2013, Rivera launched her own fragrance, MP by Maripily.
READ MORE: Who is Marques Brownlee dating?
Husband
On June 1, 2009, Maripily Rivera married baseball star Roberto Alomar, a former Major League Baseball player, who is regarded highly as a second baseman.
It is rumored that Rivera married Roberto for money, a question that she evaded as she exited the divorce court.
In divorce papers filed to a Florida court, she claimed her husband Alomar:
"knew prior to his first sexual contact with (her) that he was HIV-positive."
Rivera has not contracted the virus, however, she said there was still uncertainty around the delay to the onset of HIV.
She also said that prior to the marriage, Roberto assured her that he had been tested for sexually transmitted diseases and the tests were negative.
In addition, she accused Roberto of domestic violence and a temporary injunction was granted, nevertheless, the charges against Roberto were later dismissed by the Court.
In December 2013, she became engaged to Alberto Rodríguez. The couple planned the wedding in May 2014. The ceremony was to take place at the Ponce Cathedral in Ponce, Puerto Rico. However, the wedding was canceled.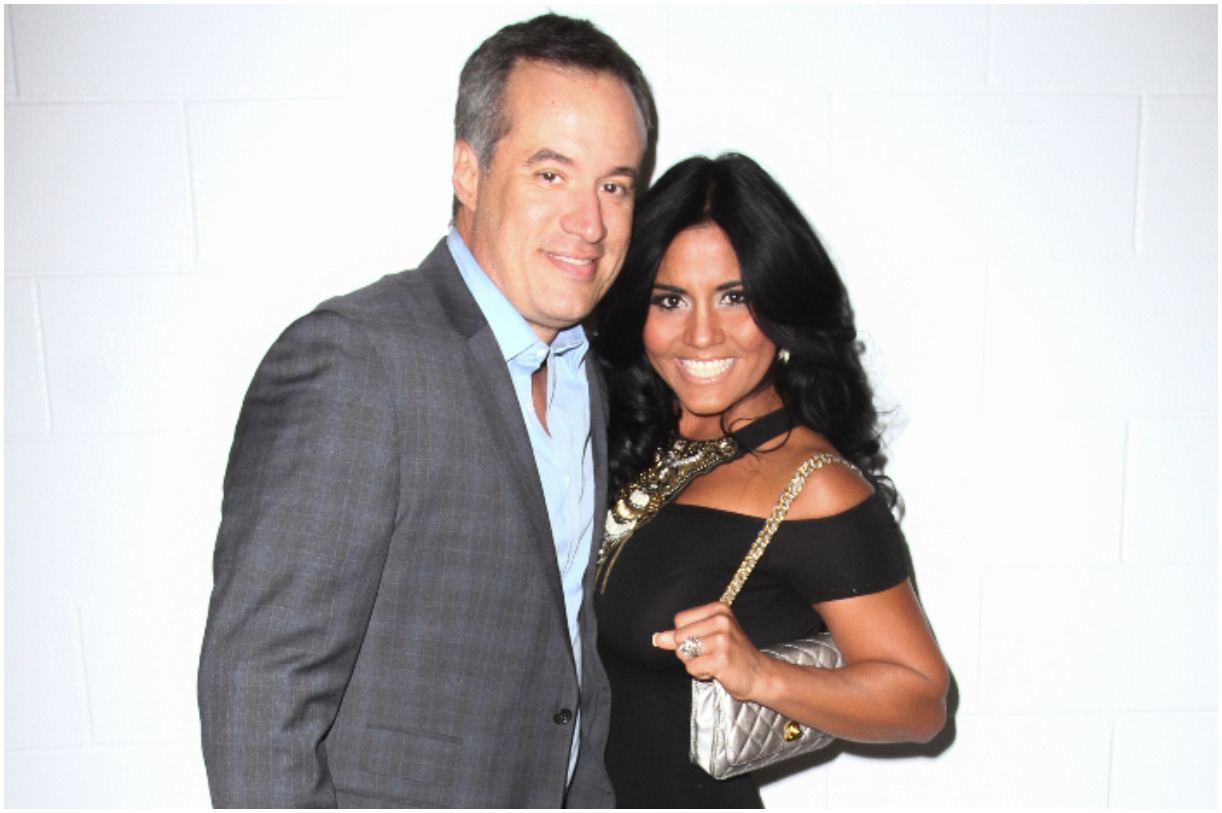 Then, later that year, she made accusations of domestic violence against Alberto resulting in his arrest on October 29, 2014. He was being accused of punching Rivera in the face and scratching her arm and neck.
Apparently, the violent rage took place after Rivera told Alberto she no longer wanted to be with him. However, Rodríguez has been released from jail. In addition, he was encouraged to bring charges of defamation against Rivera, but he responded that he did not want to pursue the matter.
READ MORE: Is Philip DeFranco married?
Children
She has a son, named José Antonio García, who was born on November 14, 2001. The son is from a relationship Rivera had with José Antonio García.
In 2014, she said during an interview:
"Everyone knows that before anything else I am a mom and José is my priority."
Rivera later added:
"He became very rebellious after his spring break holiday in Puerto Rico and he told people at school that his dad was going to come and get him in two weeks and take him back to the island."
READ MORE: Mitch Jones Net Worth
Trivia
She has been called a "drama queen," a "sex symbol," and the "Paris Hilton of Puerto Rico."
Rivera starred in the reality show "Famosas VIP" in the Telefutura network.
In 1999, Rivera was a finalist in the Miss Puerto Rico Petite Pageant.
Her present entrepreneurial endeavors include selling her own lines of swimwear, underwear, jeans, handbags, and shoes, through the Puerto Rican chain Pompis Store.
In 2016, she had breast surgery due to the fact that one of her boobs has started to sag. This was caused by too much physical exercise.
In 2018, Jorge " El Molusco" Pabón, a popular radio broadcaster who is most well known for his portrayal of Paco in the 2015 comedy film Los Domirriqueños, has received a huge backlash for posting a picture on his Instagram of Rivera. Maripily stated:
"If at home you weren't taught how to respect women, I will teach you."
She continued:
"We are going to join forces and we are going to make a protest at the radio station and to your sponsors … We are not afraid of you."
READ MORE: Dyrus Net Worth
Maripily Rivera – Net Worth
Rivera earned most of her wealth by selling her clothing designs as well as working in different television shows. Maripily also has an Instagram account with 1.2 million followers. For a paid post on her Instagram account, she can easily receive $8,000.
More importantly, it is being said that Rivera walked away with an amount ranging from 2 to 6 million dollars after her divorce from Roberto Alomar.
She also received half of the Tampa mansion the couple lived in when they were together, which is valued at around $9 million. Therefore, Maripily Rivera has an estimated net worth of $11.5 million.
Featured image source – © Guliver / Getty Images.
READ THIS NEXT: Biography of Kassem G
Reference

https://www.dailymail.co.uk/Wife-accuses-baseball-star-Roberto-Alomar-having