What is Chris D'Elia's net worth? Who is Chris D'Elia's wife?
Introduction
Chris D'Elia first hit our collective conscious in 2012 with the Ten Minute Podcast—featuring Bryan Callen and Will Sasso. Before that, he was a major Vine sensation, with over two million followers.
The comedian credits Jim Carrey, Eddie Murphy, and Bryan Callen as his biggest influences.
Chris has always found new ways to make people laugh.
In 2013 he released his debut rap album—a parody called Such is Life—as MC Chank Smith. It was pretty awkward.
Then, in 2018 Chris released a new kind of parody when he released an Eminem imitation rap on his Congratulations podcast.
Even Marshall Mathers III himself was impressed, saying "This is INCREDIBLE!!! 4 a second I actually thought it WAS me."
The Origin Story
Chris D'Elia started life in Montclair, New Jersey.
He attended Northeast School before relocating to L.A. in 2008, with his family: TV director father Bill, designer mom Ellie, and future filmmaker brother Matt.
His father is Italian-American, and his mother is Italian-Polish.
In L.A. Chris attended La Canada High School, graduating in 1998. He took up acting in high school, scoring a guest role in Chicago Hope before moving on to NYU to study acting.
He didn't graduate—saying he didn't like college—and had some minor jobs before making the move to stand-up comedy at age 25.
In 2006, Chris D'Elia married actress Emily Montague, star of Fright Night.
The couple divorced in 2010.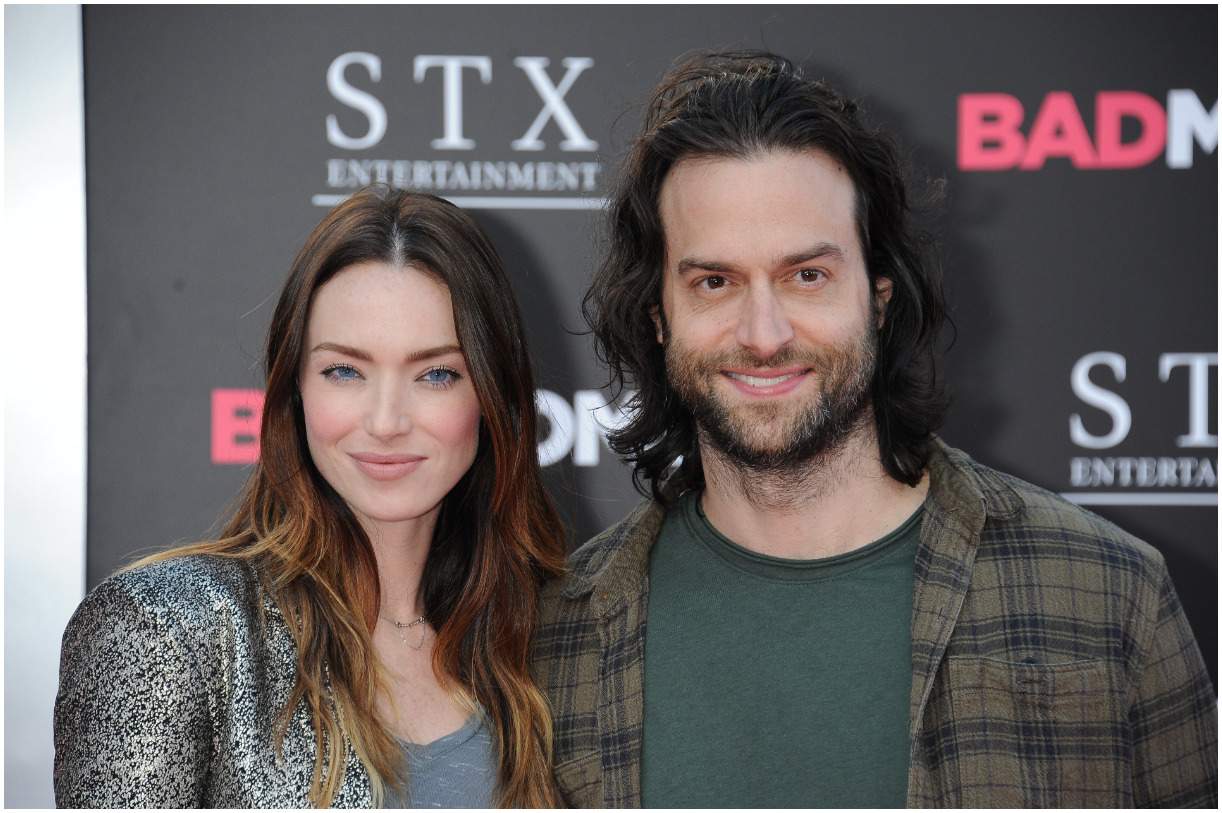 Girlfriend / Wife
Currently, Chris D'Elia is dating stop-motion animator Kristin Taylor. Here are some photos of Chris and Kristin.
In June 2022, Chris D'Elia and Kristin Taylor got married. The two have a son, Calvin (b. in 2020).
The Comedy Circuit
D'Elia joined the comedy circuit in 2006, and has since featured on Comedy Central Presents, Live at Gotham, and Showtime's Live Nude Comedy.
He went on to feature regularly on Glory Daze, and two seasons of Whitney—starring Whitney Cummings.
From 2012 to 2015, D'Elia and two of his friends hosted Ten Minute Podcast.
Throughout that time he also launched the one-hour comedy specials, White Male Black Comic, Incorrigible, Man on Fire, and No Pain. D'Elia's father, a filmmaker in his own right, directed the four stand-up specials.
D'Elia was a busy man in the last decade—starring as the lead in NBC's Undateable.
He played Danny Burton, a ladies' man who gives advice to his undateable friends.
The comedy sitcom incorporated a lot of improvisation and featured stand-up comedians from D'Elia's social circle—including Brent Morin, Ron Funches, and Rick Glassman.
The cast when on a comedy tour to promote the show. Alongside Ron Funches, D'Elia headlined the Leafly 420 Comedy Tour in Chicago.
Eventually, Chris launched the weekly Congratulations with Chris D'Elia podcast, which has ranked in the top 20 comedy podcasts consistently.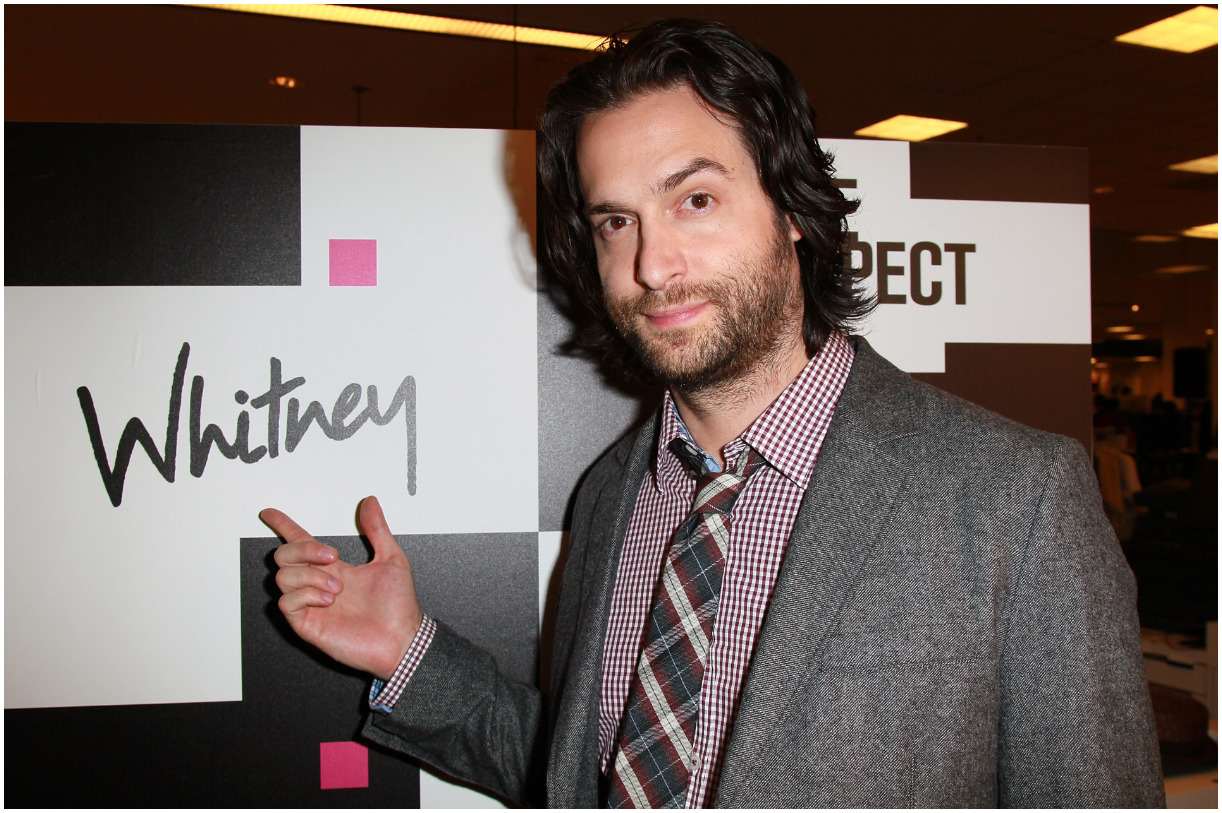 In March 2019, D'Elia was cast as Henderson in season 2 of the Netflix thriller, You.
The (not quite) Eminem Show
In April of 2018, D'Elia imitated rapper Eminem on his Congratulations podcast.
He made fun of the rapper—who he has acknowledged as "one of the best rappers of all time". He also mocked his rap style and middle-aged fans.
He did it again in September 2018, and January 2019, gathering an almost cult fan following of Eminem fans, Eminem himself, and comedy enthusiasts.
Eminem was so impressed that he featured D'Elia's audio clip in his 2019 Homicide single, and the comedian had a major role in the song's June 2019 music video.
D'Elia played the part of Eminem, and Chauncey Leopardi played the part of Logic.
READ MORE: Who is Cree Summer's husband?
Off-Stage Controversy
In June 2020, following allegations from several women that D'Elia had sexually harassed them and tried to solicit nude photos from them, he was released from his contract with CAA and 3 Arts.
The allegations stem from alleged interactions between D'Elia and women—some of whom were underage at the time.
In reaction to the misconduct allegations, Comedy Central removed D'Elia's 2013 stand-up special, White Male. Black Comic, from their website.
The Workaholics episode, To Friend a Predator, was also removed from their website, from Hulu, and from Prime Video.
Whitney Cummings, Chris D'Elia's co-star on Whitney for 3 years, came forward to say she was devastated by the allegations and expressed disappointment and anger at D'Elia's behavior.
Similarly, Penn Badgley, the lead actor of the successful Netflix thriller, You, expressed concern that the show would be indirectly used as a haven for abusive people.
D'Elia has denied all allegations against him, clarifying that he has never 'knowingly pursued any underage women.' He also explained that he had never 'met or exchanged any inappropriate photos with the people who tweeted about him.
How things pan out for the comedy star remains to be seen. With a comic resume that includes features on Conan, Hot Ones, Comedy Central, and Late Night with Seth Myers, many fans are wondering if D'Elia will be able to clear his name and continue delivering another 2 decades of laughs.
READ MORE: Brandon Novak Net Worth
Chris D'Elia – Net Worth
American stand-up comedian Chris D'Elia has an estimated net worth of $15 million.
Looking for Chris D'Elia's greatest hits? Here's Eminem shouting out the comic's Cypher freestyle. And here's the car audio hit that started it all.
READ THIS NEXT: Who is Laura Clery?