Bryan Callen is an American comedian, actor, and podcaster who is best known for his work in the successful podcast "The Fighter & The Kid."
Biography
He was born in Manila, Philippines, on January 26, 1967.
Callen is of Scottish, Irish, Native, and American ethnicity.
He has a sister named Kelsey.
Bryan lived in India, Pakistan, Greece, Lebanon, and Saudi Arabia before settling down in the United States. He moved so much because his father was an international banker.
Bryan earned his graduate degree from Northfield Mount Hermon High School in Gill, Massachusetts. After that, Callen graduated from American University with a bachelor's degree in history.
In 1987, he won the American Tae Kwon Do Championships. Also, Callen has a blue belt in Brazilian Jiu-Jitsu.
MADtv
In 1995, he began his television career performing on MADtv, a sketch comedy show on FOX that started in 1995 and is currently in its 10th season. Live tapings occur every other Friday.
During the show, Callen impersonated:
"relationship-challenged" death row inmate Jeremy Anderson;
Bill Clinton;
motivational speaker Al Casdy;
Dixie Wetsworth;
Pool Boy from Cabana Chat;
Kevin Bacon;
Sammy Hagar;
Steven Seagal;
Luke Perry;
Al Gore;
Robert De Niro.
The 10 Minute Podcast
Beginning February 20, 2012, Bryan and Chris D'Elia (an American stand-up comedian, writer, actor, and podcast host who is best known for playing Danny Burton on the sitcom Undateable) and Will Sasso (a Canadian-American comedian, actor, and podcaster who is best known as a cast member on MADtv from 1997 to 2002) began the 'Ten Minute Podcast.'
Callen appeared with Melinda Hill (an American comedian, screenwriter, and actress, who is best known for her appearances on The Late Late Show) in an episode of the 2012-13 web series Romantic Encounters.
In 2016, Bryan released Never Grow Up, his most acclaimed comedy special to date, which was recorded live at the Irvine Improv in April 2015.
The Fighter and the Kid
It garners over 3 million downloads per month. The Fighter and the Kid is a comedy podcast that focuses on coverage of mixed martial arts.
This weekly podcast features former Callen and Brendan "Big Brown" Schaub. In addition to mixed martial arts, the duo often talks about current events and pop culture.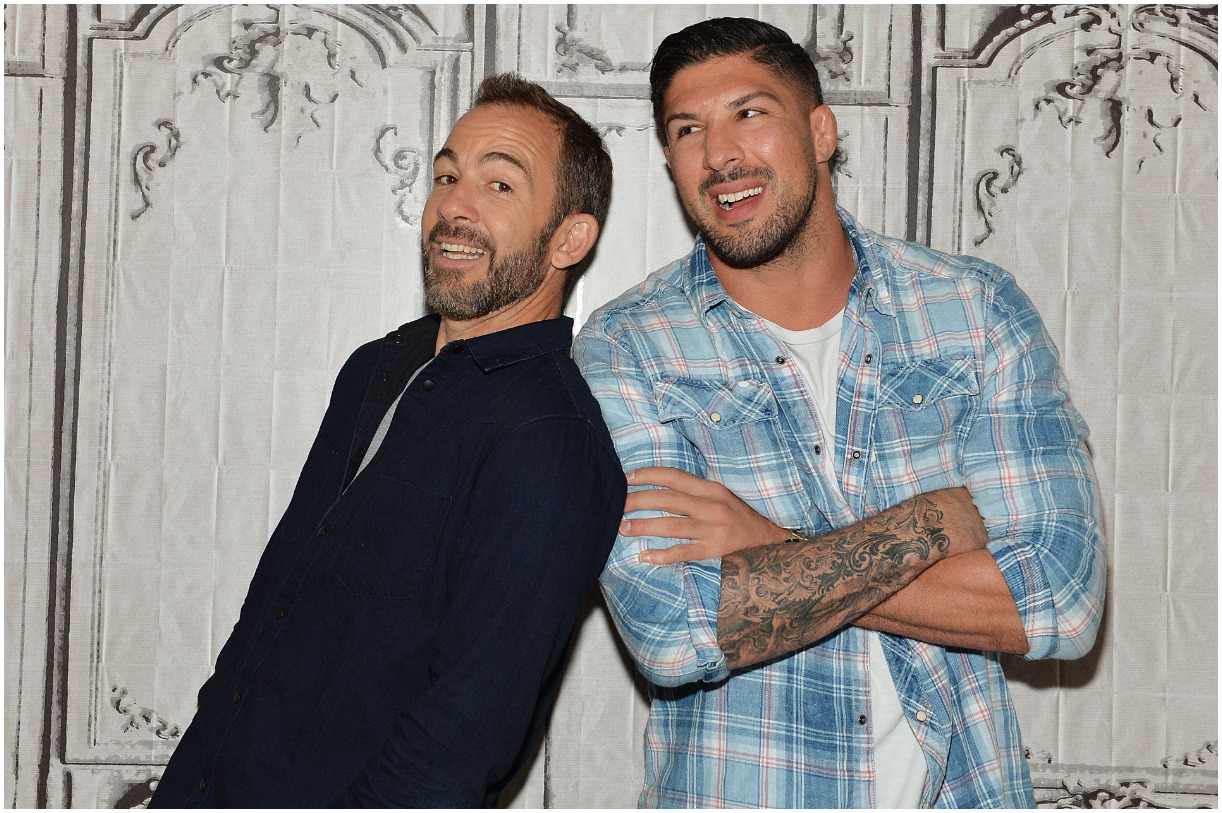 The Fighter and the Kid podcast has featured a wide variety of highly notable guests, including:
Asa Akira (the second Asian person to win the AVN Female Performer of the Year Award);
50 Cent;
Michael Rapaport;
Chuck Liddell;
Conor McGregor;
In 2016, Schaub and Callen released "The Fighter and the Kid 3D," a 12 episode digital download series that features sketch comedy pieces spawned from the duo's podcast personas.
The series ranked #3 most downloaded TV show overall on the iTunes charts, topping hits series like:
Keeping up with the Kardashians;
Game of Thrones.
Moreover, The Fighter and the Kid 3D was ranked the #1 Comedy TV show on iTunes when it debuted in May 2016, surpassing on the charts:
Tosh.0 (an American television series hosted and produced by comedian Daniel Tosh);
Key And Peele (an American sketch comedy television series that was created by Jordan Peele and Keegan-Michael Key);
Inside Amy Schumer.
In 2016, Bryan and Schaub performed the podcast live to sold-out crowds on a national tour.
The tour included venues such as:
Comedy Store in Los Angeles;
Wilbur Theatre (Boston);
Gramercy Theatre (New York City);
The Vic Theatre (Chicago).
In 2018, Callen was cast as Coach Mellor in ABC's Schooled, an American television sitcom that is a direct spin-off to The Goldbergs.
Wife
In October 2008, Bryan Callen married Amanda Humphrey.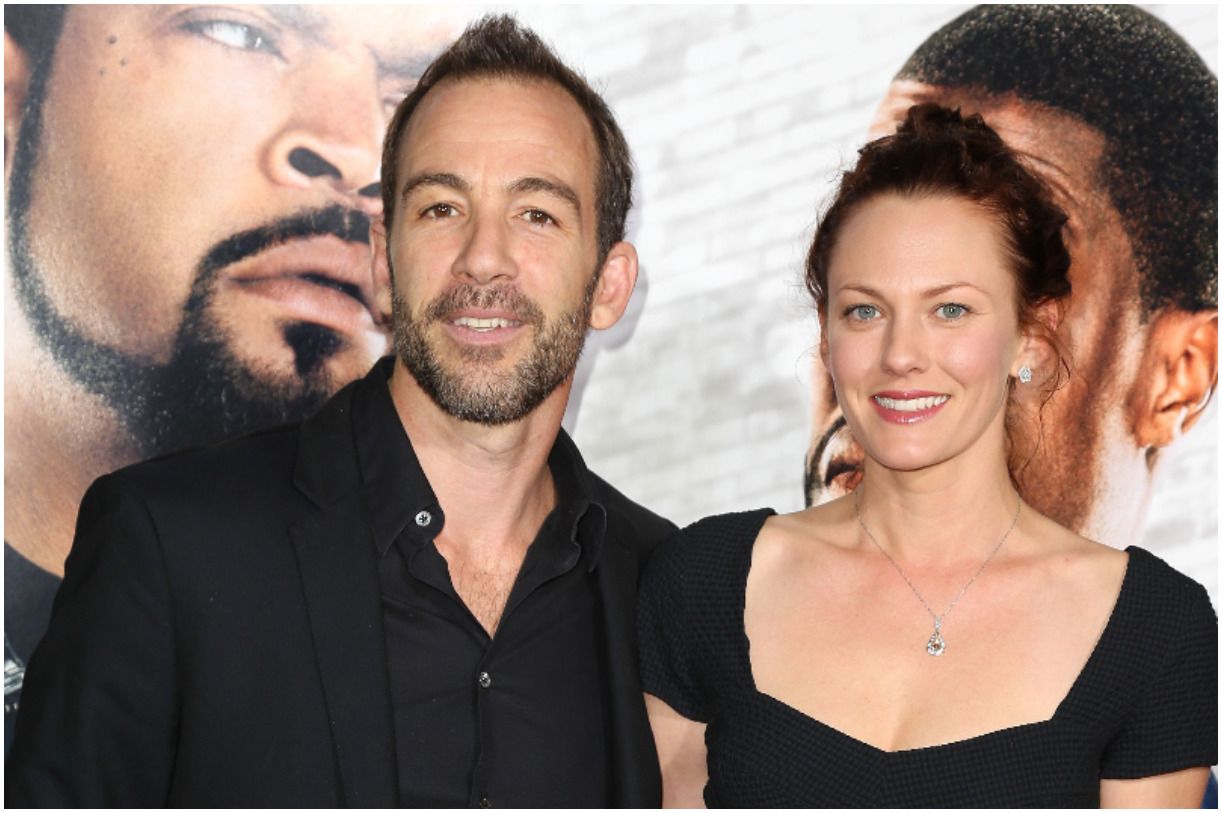 Divorce
In February 2020, it was reported that Bryan Callen's wife filed for divorce after over 11 years of marriage.
Children
Bryan and Amanda have two kids together: a girl and a boy.
Height
Bryan is 5 ft 11 in (180 cm) tall.
Trivia
Callen currently appears as a commentator of The Smoking Gun Presents: World's Dumbest… on truTV. Also, he hosted the E! show Bank of Hollywood, an American reality television series.
Byan has guest-starred on television series like:
How I Met Your Mother;
Fat Actress;
Reba;
Entourage;
Las Vegas;
NewsRadio;
Stacked;
Oz;
Kingdom;
Frasier;
The King of Queens;
Less Than Perfect;
Suddenly Susan;
Rude Awakening;
NYPD Blue;
7th Heaven;
CSI;
Law & Order: Special Victims Unit.
In June 2016, he appeared on the MTV show Ridiculousness, hosted by Rob Dyrdek.
READ MORE: Gavin Free Net Worth
Bryan often appears alongside Joe Rogan during live event broadcasts, like – the UFC and Glory kickboxing, for what is called the Fight Companion.
When he was younger, Callen had dreams of becoming a serious actor, the next Christopher Walken, Robert De Niro, or Al Pacino. He quoted:
"I've always wanted to be a brooding, deep, dark artist but I can never keep that façade going for more than 15 minutes."
He co-wrote and co-starred in Dream Crushers with Sara Rue, Will Sasso, and Scott Thompson. Dream Crushers series was shot in 2009 but unaired until 2011.
Other famous actors are – Brett Somers and Colin Mochrie.
Bryan Callen – Net Worth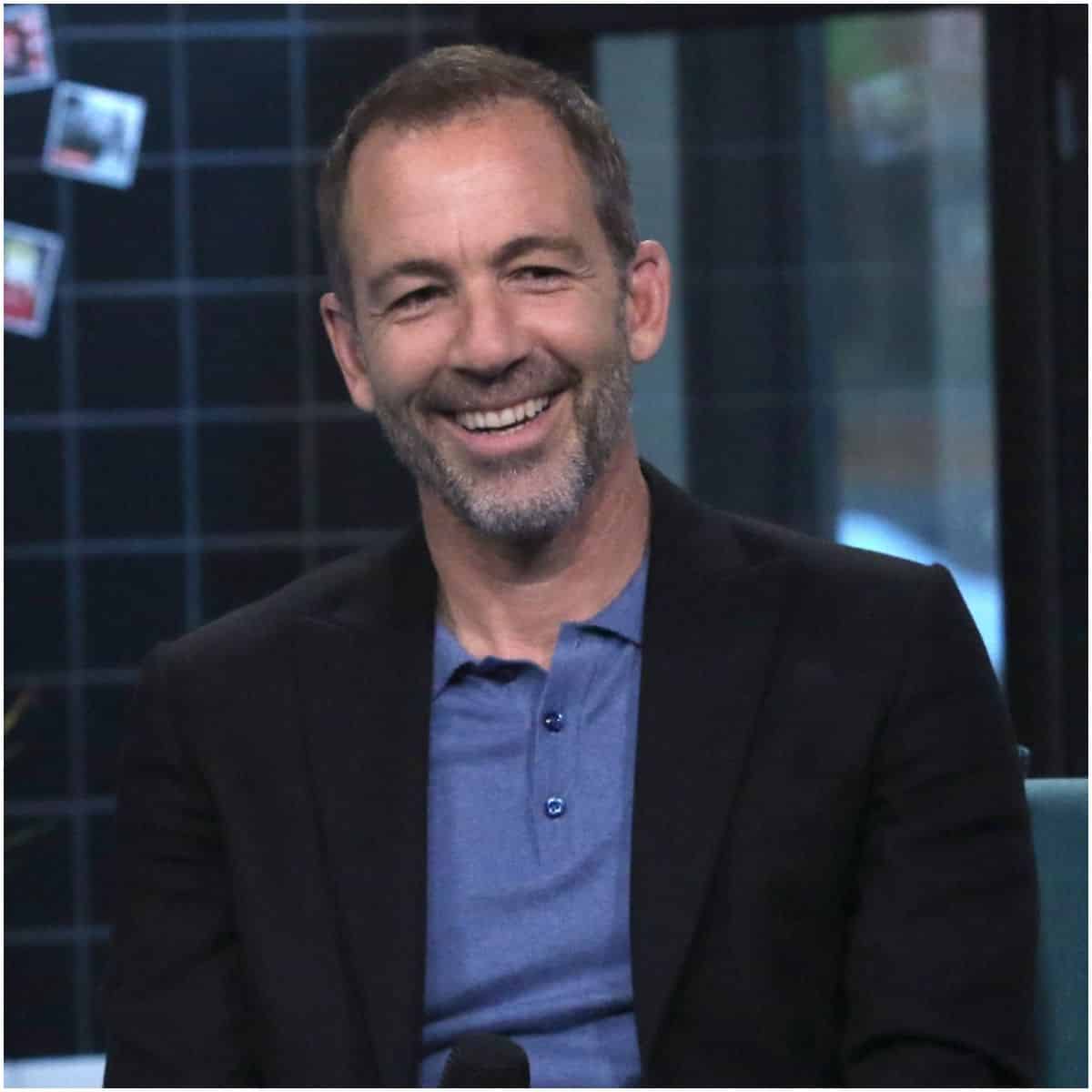 Callen earned most of his wealth from hosting his podcast. In addition, Bryan has appeared in movies such as Run Ronnie Run, Scary Movie 5, Walk of Shame, Bad Santa, The Hangover (1 and 2), and About Last Night.
Callen also has guest-starred on television series, such as Rude Awakening, The Goldbergs, How I Met Your Mother, Law & Order: Special Victims Unit, 2 Broke Girls, Less Than Perfect, Kingdom, The King of Queens, and many others. Also, he has two YouTube channels.
Therefore, comedian Bryan Callen has an estimated net worth of $3.5 million.
Featured image source – © Guliver / Getty Images.
READ THIS NEXT: Biography of Lee Marvin
References

https://www.forbes.com/bryan-callen-complicated-apes-interview/#1efb022e6352
https://www.kshb.com/comedian-bryan-callen-from-the-goldbergs-is-at-the-improv