YBN Nahmir (real name – Nick Simmons) is an American rapper who gained fame when World Star Hip Hop posted his video for "Rubbin Off The Paint" on their YouTube channel on September 18, 2017.
Biography
He was born on December 18, 1999, in Birmingham, Alabama, USA, as Nicholas Alexander Simmons.
Nick attended Clay-Chalkville High School in Clay, Alabama.
On July 12, 2014, Nick started his YouTube channel (YBN Nahmir).
Later, Simmons uploaded videos with him playing Grand Theft Auto V on YouTube. He explained: "I used to do GTA videos, I used to do everything."
Young Boss Niggas Collective
Nick founded the YBN Collective in 2014 after he had met Almighty Jay through playing Xbox Live. He had described the crew as "a movement" and "a family" during an interview.
Members of the YBN Collective also includes:
YBN Dayday;
YBN Almighty Jay;
YBN Carl;
YBN Malik;
YBN Nicky Baandz;
YBN Walker;
YBN Manny;
YBN Glizzy;
YBN Cordae.
In 2015, Nahmir uploaded his first song on YouTube, entitled – "Hood Mentality."
On November 2, 2016, Simmons released his first mixtape, titled – "Believe in the Glo."
On January 21, 2017, he released his second mixtape — "#YBN." It featured guest appearances from YBN Almighty Jay.
On September 18, 2017, he released the song "Rubbin Off the Paint" to WorldStarHipHop's YouTube channel. The song was initially released on his SoundCloud account in 2017, and it was recorded with a $50 mic.
"I always had the mindset that it was going to hit a million but I ain't never expect it to hit 2 million, so shit it is what it is, now that hoe blowing up it's like at 110 million on YouTube," Nahmir said in 2018 for Vice.
Currently, the video has over 187 million views. It peaked at #46 on US Billboard Hot 100. In May 2018, the song was certified gold by the RIAA. He used the financial success of "Rubbin Off the Paint" to move himself to LA.
On January 23, 2018, he released another song, titled – "Bounce Out With That." The video was directed by Cole Bennett — the founder of "Lyrical Lemonade." As of September 2020, the song has over 158 million views on YouTube.
Nahmir signed a deal with Atlantic Records in April 2018. Also in 2018, Nick appeared on Jimmy Kimmel Live!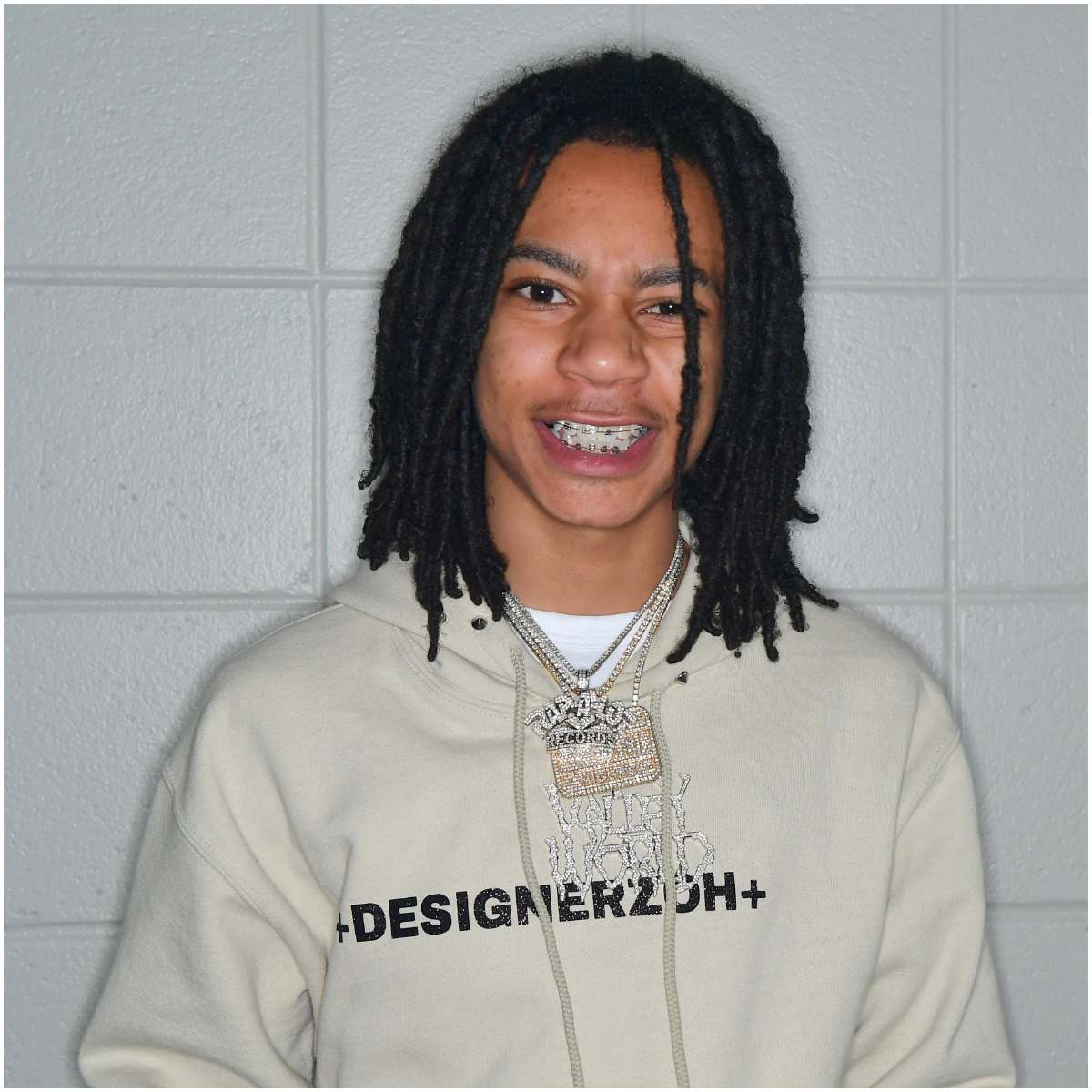 On September 7, 2018, YBN Collective released "YBN: The Mixtape" that featured collaborations with Chris Brown, Machine Gun Kelly, Lil Skies, Wiz Khalifa, and rapper Gucci Mane. It included the following singles:
"Kung Fu" (Cordae);
"Bread Winners" (Nick and Almighty Jay);
"Chopsticks" (Almighty Jay);
"Bounce Out With That" (Nick);
"Rubbin Off The Paint" (Nick).
On March 19, 2020, Nick released the song "2 Seater."
On August 6, 2020, Nahmir announced on Twitter that the YBN Collective had officially disbanded. He said: "They left this YBN shit in the gutter." Nahmir added: "Remember that. I'll turn it up myself."
Following the break up of YBN Collective, Simmons released a new single titled "Pop Like This" featuring Yo Gotti.
Debut Album
In March 2021, he released his debut album titled – "Visionland" through Atlantic Records.
Girlfriend
Nick used to date Daniela Caceres.
Starting in 2018, YBN Nahmir is dating Alycia Tyre, a social media celebrity who has more than 1.7 million followers on her Instagram account (sahlt_).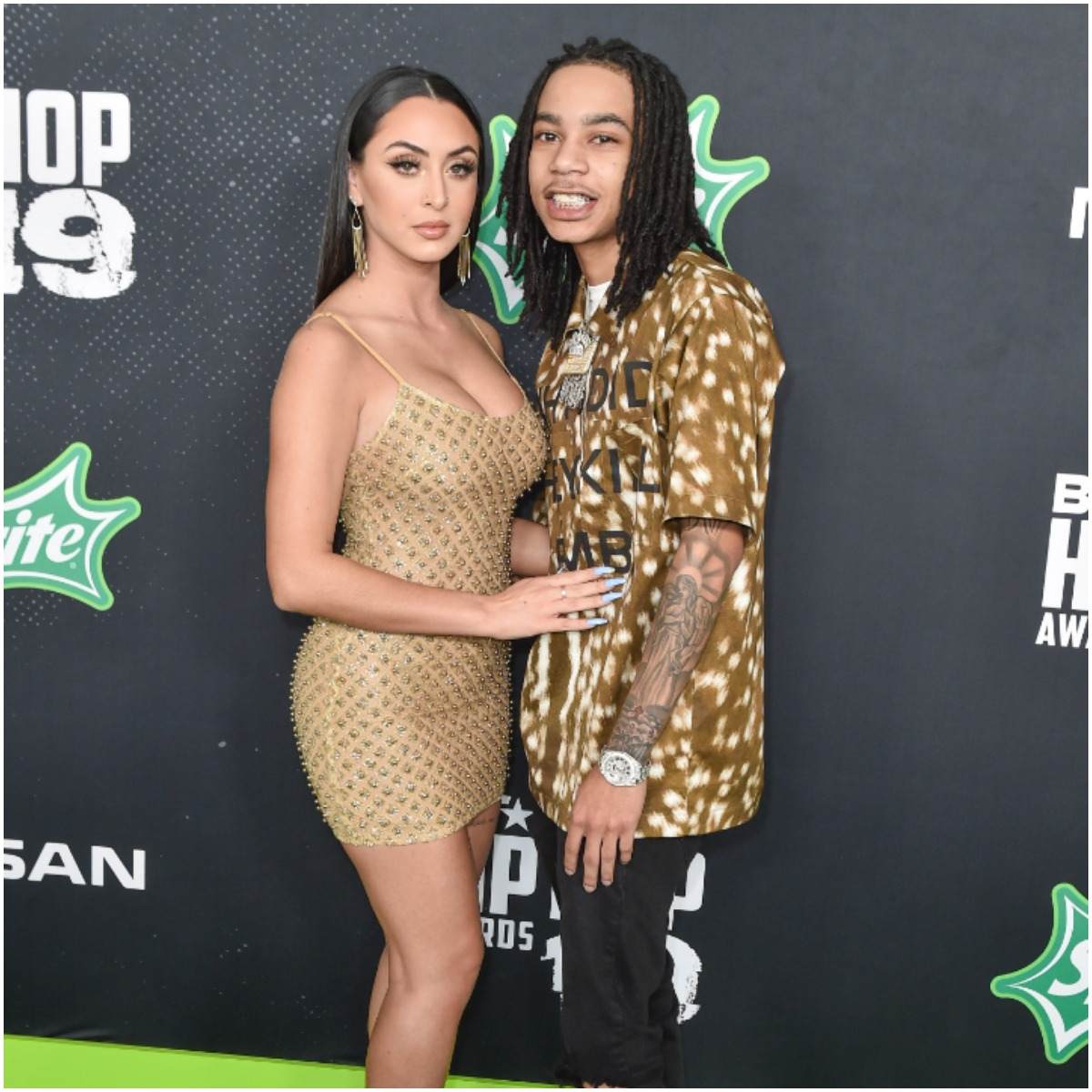 Simmons tweeted in February 2019: "I miss my girlfriend."
READ MORE: Who is JT Money wife?
Quotes
"Problems aren't stop signs. They're guidelines."
"Don't judge people on their words, but instead their actions."
"It's important to make someone happy, and it's important to start with yourself."
"You earn trust through honesty."
"Don't waste your energy on negative thinking."
"You don't need to be anything that you're not."
"Trust me, all of your hard work gonna pay off."
READ MORE: Ab-Soul Net Worth
Trivia
In September 2018, Nick bought his mother a house in Alabama. In May 2019, the rapper bought his mother a Maserati. Nahmir later wrote on Instagram: "Put my momma in that M Thang."
YBN Nahmir – Net Worth
Simmons earned most of his wealth from releasing three mixtapes (one with YBN Collective) and one album (Visionland)
Nahmir also makes money from advertisements on his YouTube channel, which has over 194 million views (about $600k in revenue, before state taxes).
In addition, he occasionally posts sponsored posts on his popular Instagram account (3.6 million followers).
Therefore, American rapper YBN Nahmir has an estimated net worth of $1.5 million.
READ THIS NEXT: Who is Navarone Garibaldi?