Daylyt (real name – Davone Campbell), also known as the GOAT (The Greatest Of All Time Daylyt). is an American battle rapper from Watts, California.
Davone has been featured in VIBE Magazine, LA Weekly, LA Times, and more. Also, Campbell currently has 77 battles cataloged, that total more than 26 million views.
Biography
He was born on February 14, 1985, in the United States of America. Davone was raised in Watts, California.
In 2010, Campbell began his career as a battle rapper. Battle rap is a type of rapping which includes insults, bragging, and boasting content. The rap battle is generally believed to have started in the East Coast hip hop scene in the late 1980s.
In doing so, Davone regularly uses elaborate stage antics, props, and no shame in obliterating his opponents.
YouTube
He started his YouTube channel called "1SpawnOnly" in July of 2011. The channel has more than 68,900 subscribers.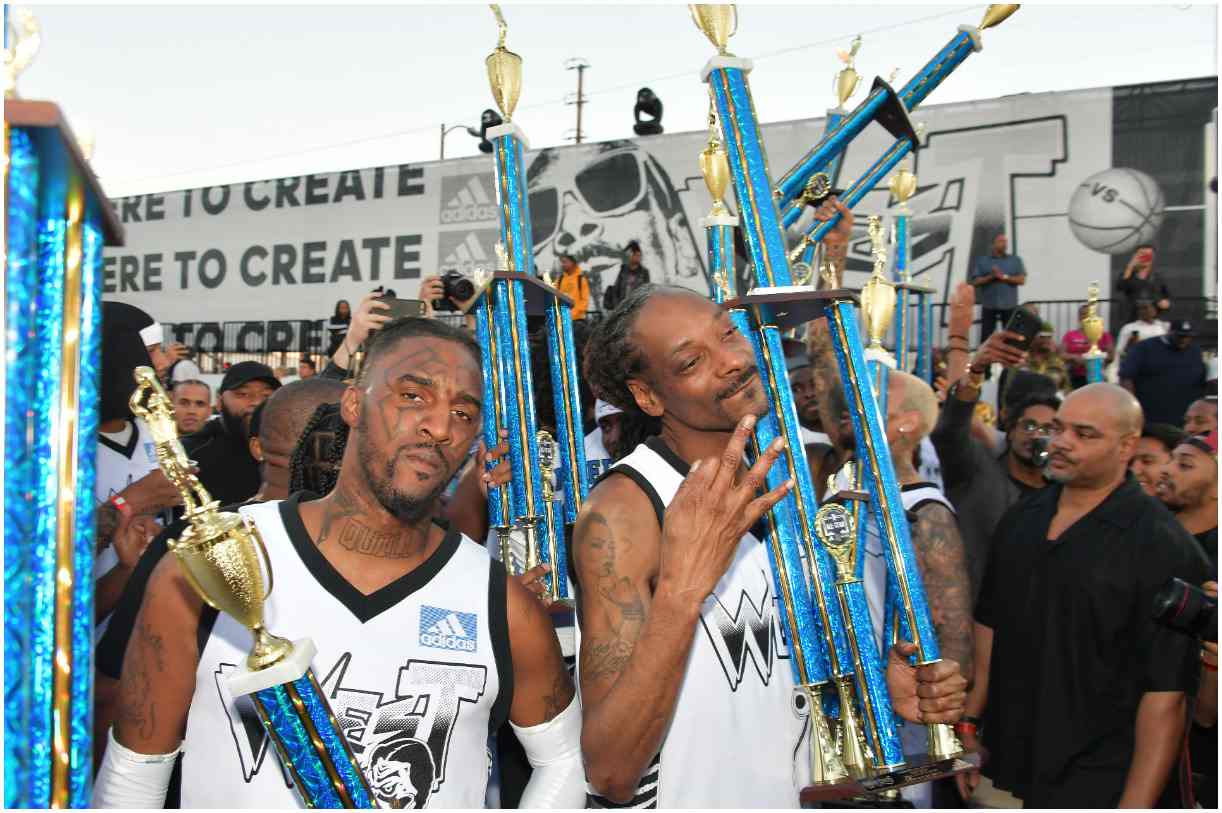 Campbell has faced top tier peers like:
Calicoe (a Detroit, Michigan based battle rapper who is best known for his competitive nature and aggressive attitude during battles);
Lupe Fiasco (an American rapper who rose to fame in 2006 following the success of his album, called – "Lupe Fiasco's Food & Liquor");
Serius Jones (an American rapper who won 12 consecutive battles at New York's Monday Night Fight Klub);
Math Hoffa (a battle rapper who hails from Brooklyn, New York).
His battles reach a global audience, leading the ever-popular rapper to travel to the likes of Canada, Australia, the United States, and the United Kingdom in his career.
Wife
Daylyt is married to Mari Ahadi. The two first met at a gas station. She has her own clothing company "i2ahadiDesigns.com."
Children
He has a son.
Trivia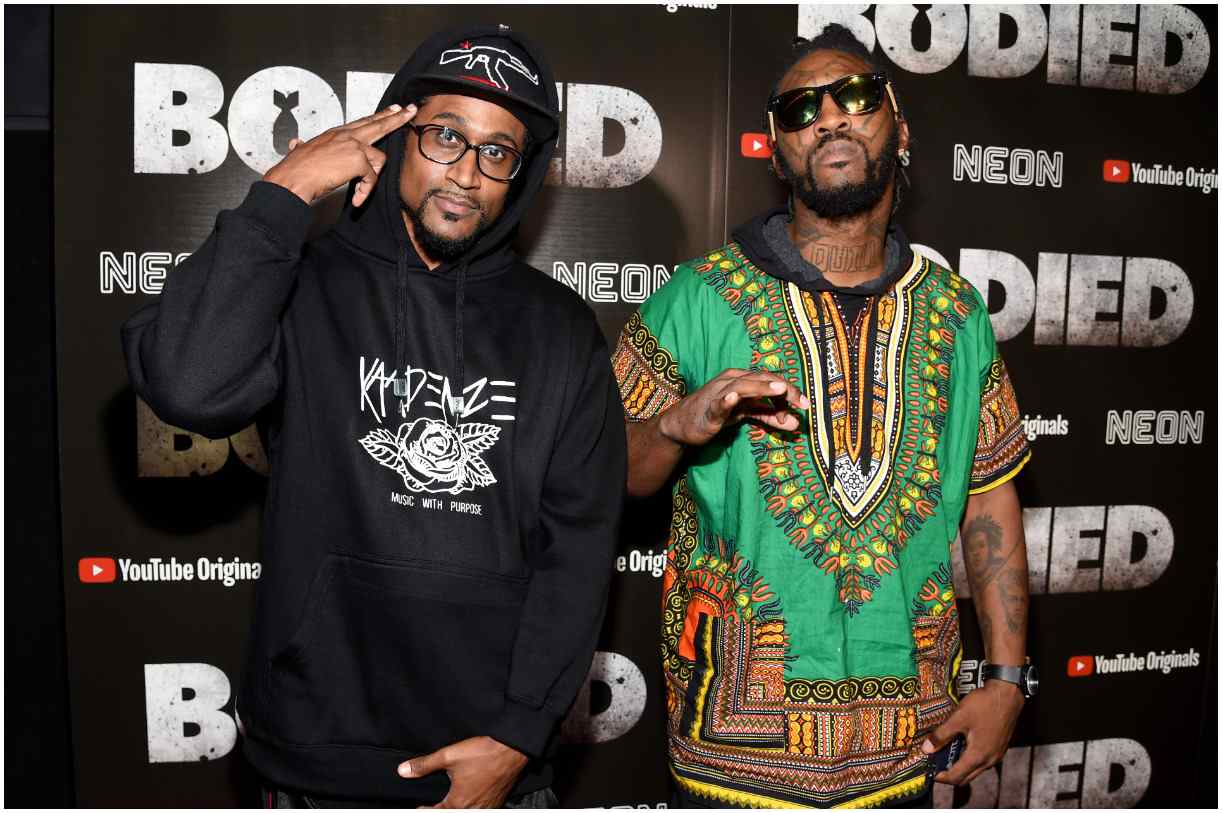 Cambell said about Eminem:
"Eminem is like the weirdest person in the world: he don't talk, but he talk a lot."
He was born in the Year of the Ox. Oxen are quick to be friendly with other people, however, they're slow to transition into a deeper relationship. They believe strongly in themselves, nevertheless, they are also stubborn and hate to fail or be challenged. Although they say little they can be very opinionated.
Moreover, Oxen are great friends and very protective of their loved ones. Also, they are calm, methodical, patient and can be trusted. They believe that flirting is a waste of time and they will search for their soulmate as long as it takes.
Lastly, the Ox people are not very good at communicating with others, therefore, they prefer to stay alone at home instead of going out and participating in group activities. In addition, people born in the Year of the Ox are reliable, strong, conscientious, and fair, inspiring confidence in others.
During a 2013 interview, Cambell said:
"I'm actually working on a full movie and the trailer is out now."
Daylyt later added:
"It is called, Daylyt: I'm an Animal. And it's a movie that I wrote, directed and produced completely by myself and I'm the lead actor in the movie."
He is often booked for battles in numerous small-time leagues since he does not charge much to battle.
Davone has a tattoo on his face inspired by the comic book character Spawn.
For his achievements in hip hop and battle rap, Davone is frequently featured on:
HipHop DX;
LA Times;
VIBE Magazine;
LA Weekly.
On TV, Cambell has been featured in Total Slaughter, The Sisterhood of Hip Hop, and on MTV.
When asked about whether he grew up with rap being a part of his life, Davone responded:
"Yeah, rap's a very important part of my background."
Cambell continued:
"Even beyond that, I have a family tie to the 103rd Street Band that played in Watts way back in the day, and they're tied to my family too."
He came from the same gang-controlled city which has Hip-Hop ties to Glasses Malone, Kam, Bad Lucc, and O.F.T.B.
During an interview, Davone said:
"My [graduating] class was probably 300-350 Black males; there's only like three of us alive [today]. Like out of 350 something, the fourth [living graduate] just got killed."
Cambell later added:
"You can Google the news story. His name was Mafia Ray. He just got killed."
He is part of a generation called " Xennials." "Xennial" is a new term that has been used to describe individuals born between 1977 and 1985.
His Zodiac sign is Aquarius. Aquarius are renowned for being independent and free thinkers. Aquarius becomes upset when they feel wronged in some way or when a loved one or a friend has been offended.
Daylyt (Davone Campbell) – Net Worth
Cambell earned most of his wealth from battle rapping. Also, Davone has a YouTube channel that runs advertisements. Furthermore, he has an Instagram account with more than 208,000 followers that can earn him additional revenue from sponsors. Therefore, Daylyt has an estimated net worth of $2 million.
READ THIS NEXT: Who is Jordan Rudess?
Featured image source – © Guliver / Getty Images.
References

https://www.vladtv.com/bradley-daylyt-nipsey-hussle-brought
https://www.hotnewhiphop.com/kxng-crooked-and-daylyt-talk-nipsey-hussles