Dennis McKinley is a reality television personality and successful businessman who gained fame after appearing on The Real Housewives of Atlanta as the partner of American television personality Porsha Williams.
Biography
He was born on July 25, 1980, in the USA.
McKinley studied economics at the University of Michigan in Ann Arbor, Michigan.
After college, he has worked for McK3.
Dennis served as HooplaSouth's Chief Content Officer between August 2007 and May 2012.
Detroit Equities
In January 2018, Dennis joined Detroit Equities as its CEO. According to their description:
"We look for entrepreneurs with great ideas/who are in idea phase/early stage growth & in industries with heavy competition that can be disrupted simply."
Real Housewives of Atlanta
The Real Housewives of Atlanta is a reality TV series that premiered on October 7, 2008, on Bravo.
The current cast consists of:
Eva Marcille (since season 11);
Shamari DeVoe (since season 11);
Porsha Williams (seasons 5–6, 8–present);
Kenya Moore (seasons 5–10, 12–present);
Cynthia Bailey (since season 3);
Kandi Burruss (since season 2);
NeNe Leakes (seasons 1–7, 10–present).
McKinley appeared on season 11 of Real Housewives of Atlanta alongside his fiancé Porsha Williams. Season 11 premiered on November 4, 2018.
Fiancée
Dennis McKinley and Porsha Williams got engaged in October of 2018. The two have known each other for a few years, however, the two only started dating in 2018.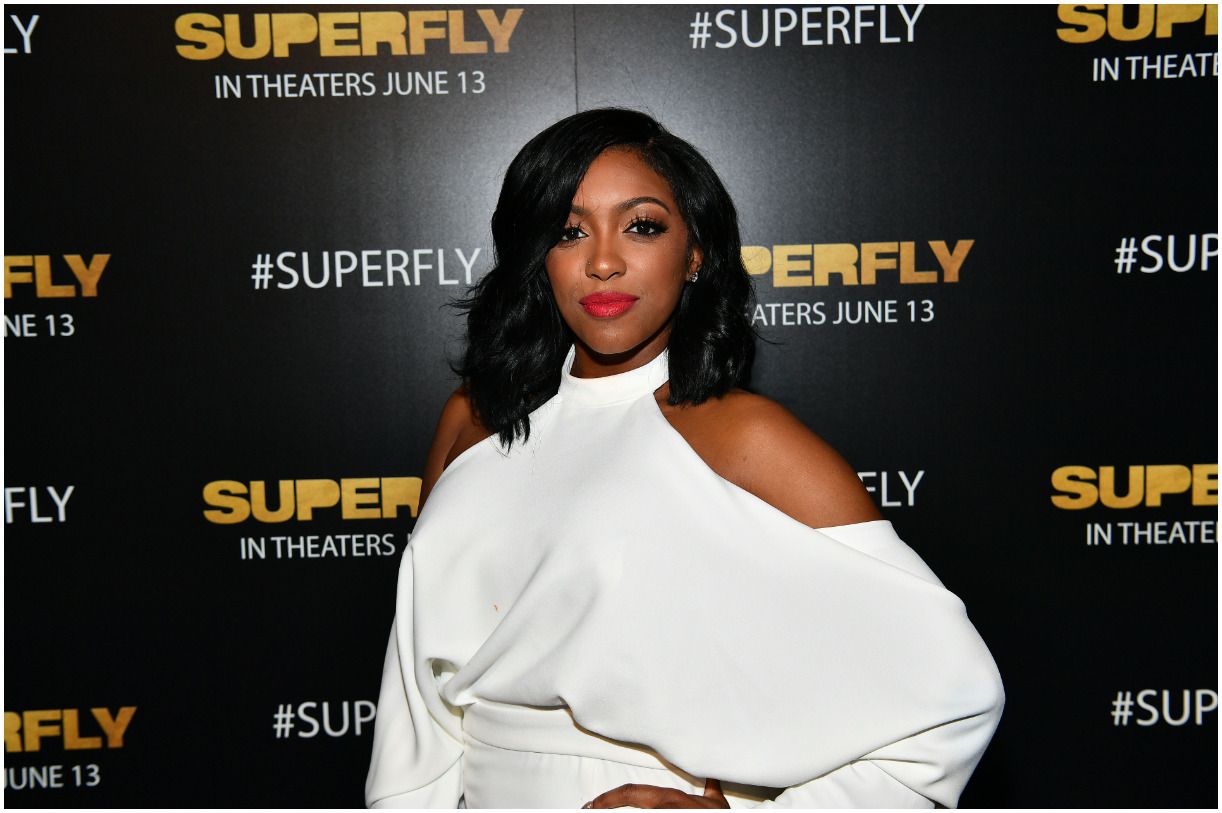 Note – Porsha Williams is an American TV personality, actress, and model, who grew up in a highly influential family.
In 2017, she finished 8th on The New Celebrity Apprentice. In 2013, Porsha appeared in the second season of nightly syndicated television program Dish Nation. Since 2012, Williams has starred in the television series The Real Housewives of Atlanta.
She is the granddaughter of famed civil rights leader, Hosea Williams.
In May 2011, Williams got married to former NFL player Kordell Stewart. They divorced in 2013.
In May 2019, there were some rumors that Dennis and Porsha may break up. According to reports, Williams called the relationship off due to Dennis' cheating habits.
Additionally, the break-up speculation arose after Williams unfollowed McKinley on Instagram.
During an interview, Dennis said:
"These false and slanderous allegations against me are made solely to damage my reputation, jeopardize my ongoing businesses, and negatively impact my family."
The couple separated in June 2019.
Several days before their breakup, Porsha was photographed vacationing in Miami with her daughter.
But, the tables have turned, and in August 2019, Dennis and Williams got back together and gave their relationship a second chance.
Moreover, their wedding was postponed.
During an episode of Real Housewives of Atlanta: Porsha's Having a Baby, she explained that she and Dennis decided to postpone their wedding due to her pregnancy.
During an interview, Porsha said:
"We put that on hold. I'm pregnant so I don't want to deal with nothing that has to do with stress. I originally wanted to get married before I had baby PJ."
Williams went on to say:
"But Dennis and I haven't really gotten into the nitty gritty of the prenup. Now I don't think it's the time. We should be concentrating on PJ."
Porsha also told Dennis' mother, Mama Gina:
"I didn't postpone a wedding 'cause I'm unsure. I postponed the wedding because I'm pregnant."
Apparently, the couple will be getting married on New Year's Eve.
According to sources:
"They are so excited to get married on New Year's Eve and they are very open to having it televised."
The source also said:
"But so far, Porsha is keeping very tight-lipped on it all, she wants it to be a surprise."
The Ring
McKinley proposed with a 13-carat ring. The ring took about two weeks to make and cost him around 6 figures.
The jeweler behind Williams' ring, Richie Rich, said:
"I showed her fiancé a few rings and we took a bit of something from each ring and we created this masterpiece."
READ MORE: Who is Jo Koy?
Children
The couple has a daughter named Pilar Jhena, who was born on March 22, 2019. Dennis and Porsha waited a few weeks before unveiling their daughter's face to the world.
After Porsha found out that she was pregnant, she declared:
"When I found out I was pregnant, I was excited, but I had mixed feelings."
The couple documented their pregnancy and relationship struggles on a spin-off reality series – Porsha's Having a Baby.
After the couple went back together, they may try for a second child.
During the August 15 episode of Dish Nation, Porsha told Dennis:
"I always said, if you're married, go ahead."
Williams continued:
"Be fruitful. That's what supposed to do. Have as many kids – and multiply – have as many kids y'all want, that you can afford."
McKinley replied:
"I'd like to work on [baby] No. 2 later. We're going right back in."
READ MORE: Jens Bergensten Net Worth
Trivia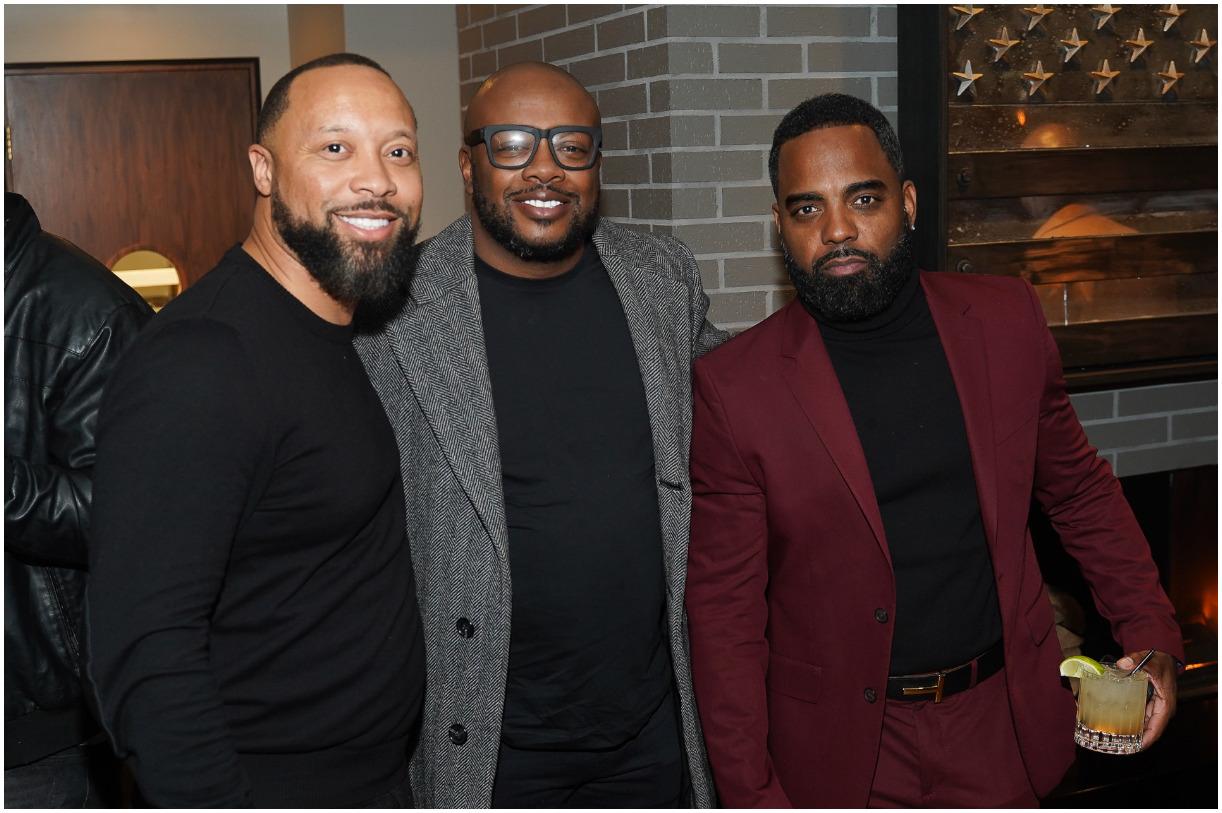 Prior to appearing on Real Housewives of Atlanta, McKinley worked as an entrepreneur.
In July 2019, Dennis claims that he was humiliated by a police officer who accused him of stealing a $4 sandwich.
He wrote on his Instagram account:
"I went to see my doctor for a routine dr visit at @emoryhealthcareEmory hospital."
McKinley also wrote:
"Stopped to grab a sandwich. And this is what happened. It happens to us everywhere, at any time, for any reason. I can't let this go. This is not ok."
READ MORE: Francis Chan Net Worth
Dennis McKinley – Net Worth
McKinley earns most of his wealth from working as the CEO of Detroit Equities. In addition, Dennis earns some money (and exposure) from appearing in Real Housewives of Atlanta and Real Housewives of Atlanta: Porsha's Having a Baby.
Additionally, Dennis has an Instagram account (with over 146,000 followers) on which he publishes paid posts. Therefore, businessman Dennis McKinley has an estimated net worth of $7 million.
READ THIS NEXT: Lyor Cohen & Def Jam
References

https://people.com/tv/rhoa-porsha-williams-engaged/
https://hollywoodlife.com/porsha-williams-second-baby-dennis-mckinley
https://www.msn.com/porsha-williams-is-back-together-with-fiance-dennis-mckinley/
https://www.bravotv.com/porsha-williams-dennis-mckinley