What are Devontae Cacok's net worth and salary?
Introduction
Devontae Cacok is a professional American NBA player.
He plays for the San Antonio Spurs in their power forward position.
He earned many prestigious titles during his varsity basketball career, including CAA Defensive Player of the Year and the First Team All-CAA.
The Origin Story
He was born on October 8, 1996, in Chicago, as Devontae Calvin Cacok.
When he was a young child, he relocated to Riverdale, Georgia, with his parents, Rose and Harry.
This is where he would spend the duration of his childhood and youth years.
Cacok was always an athletic student, and his first sport of choice was football.
During one of his games, he fractured his wrist, rendering him unable to play the sport.
He didn't want to give up playing sports, so he pivoted to basketball in the eighth grade.
During his first few seasons, he underperformed compared to his teammates, but that didn't deter him.
In fact, he worked harder than ever and ultimately became the best on his team.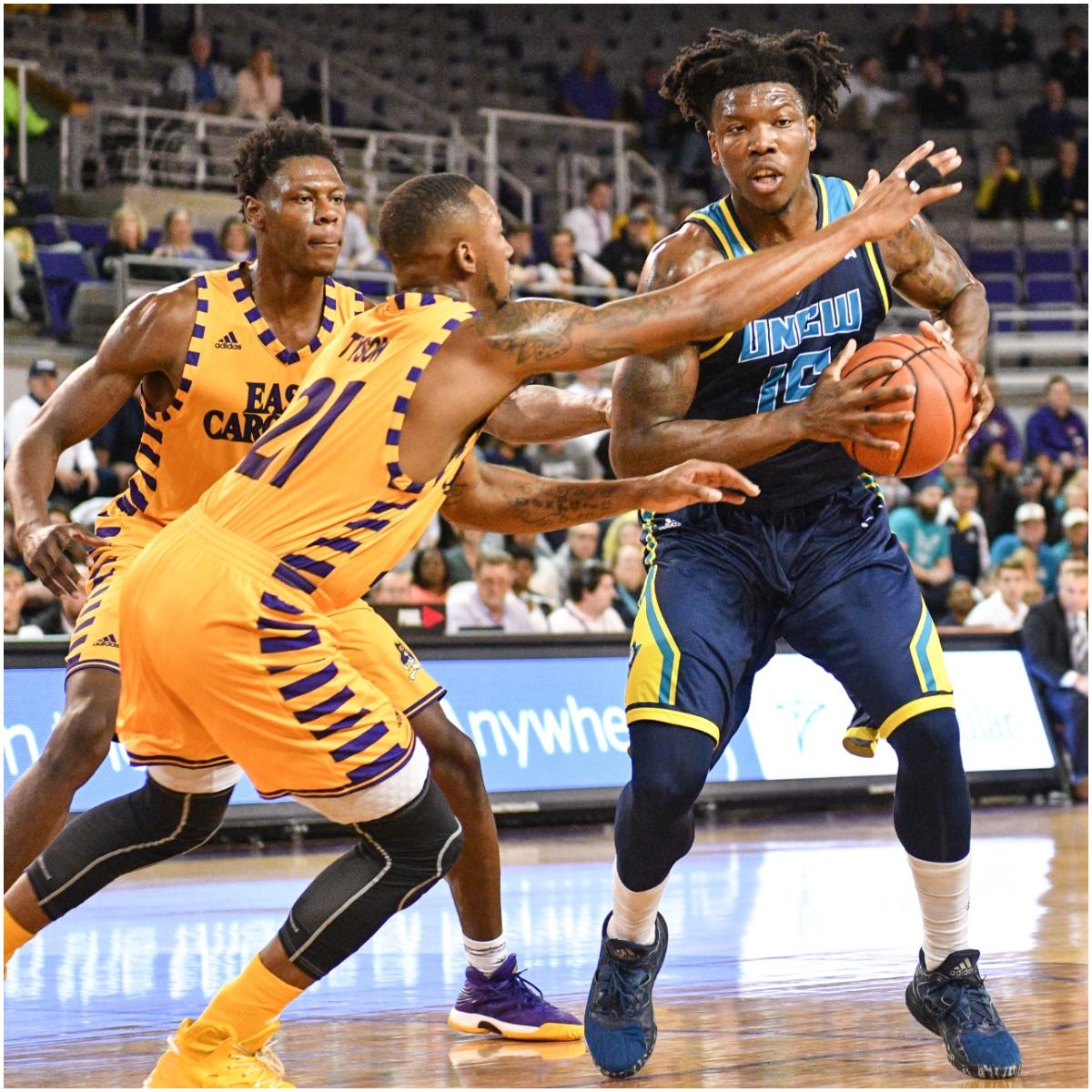 He eventually joined his high school varsity team at Alpharetta High School. Cacok led the team to a regional title.
Following his high school graduation, the rising star enrolled at UNC Wilmington, and, as a freshman, he came off the bench to average 3.3 points per game.
Even more, he averaged 12.2 points and 9.8 rebounds in each game played as a sophomore and led the team with a field goal of 80%.
He quickly became recognized and rose to the top of his varsity team, and the better he became, the harder he worked.
Cacok achieved the highest percentage in the history of his varsity team by shooting within an impressive range of about two feet from the basket and only taking one jump shot all year on the 29–6 Seahawks team.
Due to his significant achievements, he was named the CAA Defensive Player of the Year and was selected to the Third Team All-CAA.
During his following year of university as a junior, Cacok scored 17.8 points per game.
From there, he led the conference with 22 double-doubles, making it second-most of any player in the country.
Shortly after, he was named to the First Team All-CAA.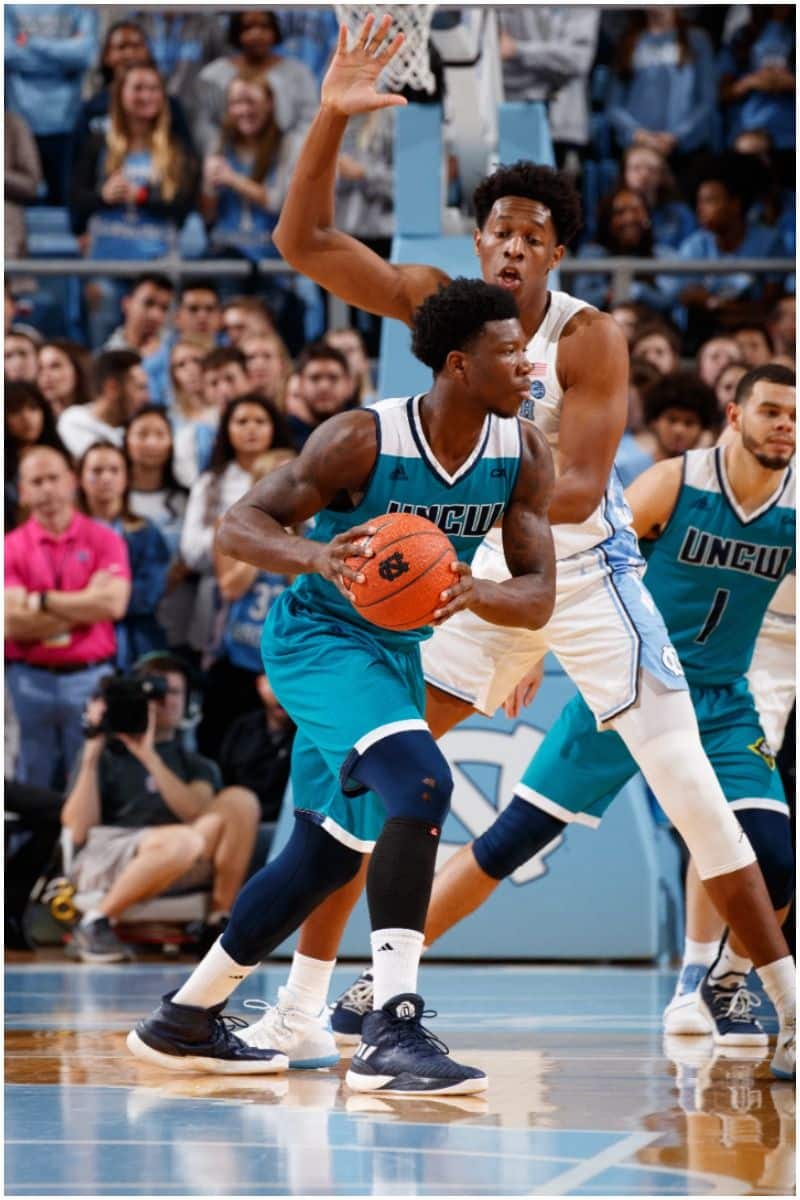 During his final year of university in his senior season, the accomplishments continued to mount. Cacok was named to the Preseason First Team All-CAA, and he averaged 15.2 points and 12.3 rebounds for each game and led the nation in double-doubles with 22 points.
And for a second time, he was again selected to the First Team All-CAA.
LA Lakers
When he graduated from university, the drafting began, and his career was about to take a massive turn for the better.
His hard work would start to pay off. He went undrafted in the 2019 NBA draft, but he signed an Exhibit 10 contract with the Los Angeles Lakers, allowing him to play in the 2019 NBA Summer League, which played a pivotal part in getting him recognized.
On October 21, 2019, Cacok was waived by the Lakers, but he was then added to the roster of the South Bay Lakers of the NBA G League.
Only a few short months later, on December 11, 2019, he signed a two-way contract with the Los Angeles Lakers, where he would divide his time between South Bay and LA.
On December 28, 2019, Cacok achieved a career-high 19 rebounds to go along with 22 points in a 124–120 win over the Northern Arizona Suns.
Things were going great for Cacok, and his career was ballooning quickly. But he was hit with a hindrance for a period of time. On January 13, 2020, he suffered a stress reaction in his foot that would ultimately sideline him for several weeks.
The injury was short-lived, and Cacok returned to action on February 1. In a win over the Rio Grande Valley Vipers, he returned to his competitive self, contributing 13 points and seven rebounds.
When the season closed, Cacok was named to the All-NBA G League First Team after averaging 19.4 points, 11.4 rebounds, and 1.1 steals per game. That same year, he was named to the League's All-Rookie Team.
NBA Debut
That summer would be the time in which he made his debut.
On August 13, Cacok made his NBA debut for the Lakers, propelling his career.
He scored six points on 3-of-6 shooting and grabbed five rebounds in a 136–122 loss to the Sacramento Kings.
He went on to win his first championship when the Lakers defeated the Miami Heat in the 2020 NBA Finals.
Only one year later, On September 20, 2021, Cacok signed with the Brooklyn Nets; however, he was waived at the end of training camp on October 16 of that year.
READ MORE: Brock Davies Net Worth
San Antonio Spurs
As of most recently, the San Antonio Spurs claimed Cacok off waivers and converted his deal into a two-way contract with the Austin Spurs on October 18.
Five months following this, in March 2022, the San Antonio Spurs recycled Cacok's contract into a formal deal.
Fiancée
In 2019, Cacok proposed to his long-term girlfriend, Naomi. "With every great man there's a great woman, Mr. and Mrs.Cacok coming soon," he captured on Instagram.
Devontae Cacok – Net Worth & Salary
Cacok earned most of his wealth from playing for Los Angeles Lakers and San Antonio Spurs.
On March 4th, 2022, Devontae signed a new contract with the Spurs, however, the exact terms of the contract were not released to the public. But we do know that the minimum salary in the NBA starts from $925,000.
Therefore, Devontae Cacok has an estimated net worth of $2 million.
READ THIS NEXT: What is Caleb Swanigan's salary?