What is Steve Witkoff's net worth?
Introduction
The real-estate mogul Steve Witkoff is no ordinary self-made multi-millionaire.
A property developer, investor, and landscape-changer, Witkoff has spent four decades building an empire that has reinvented the real estate industry.
Thanks to his business acumen and driven work ethic, Witkoff's empire now spans across the US, from his beloved home city of New York to Miami, Las Vegas, Chicago, Hawaii, and overseas.
Here's what we know about the king of US real estate known as Steve Witkoff.
The Origin Story
Born in the Bronx on March 15th, 1957, to Martin and Lois Witkoff, Steve Charles Witkoff spent his childhood between Baldwin Harbor and Old Westbury, New York.
He was a great admirer of his father, who was a manufacturer of ladies' coats, and together they shared a passion for business.
Starting from humble beginnings, Witkoff's first job was at 17 as an ice-cream salesman.
Witkoff went on to study for a Bachelor's Degree at Hofstra University and later graduated with a Juris Doctor.
Early Career
Witkoff launched his career by practicing real estate law at Dreyer & Traub in New York, where he represented a number of notable developers and investors, including Donald Trump.
In 1985, Witkoff partnered up with Laurence Gluck, a colleague from Dreya & Traub, to start the Stellar Management Company.
Together, they quickly built a portfolio of commercial properties in lower Manhattan.
The Booming Nineties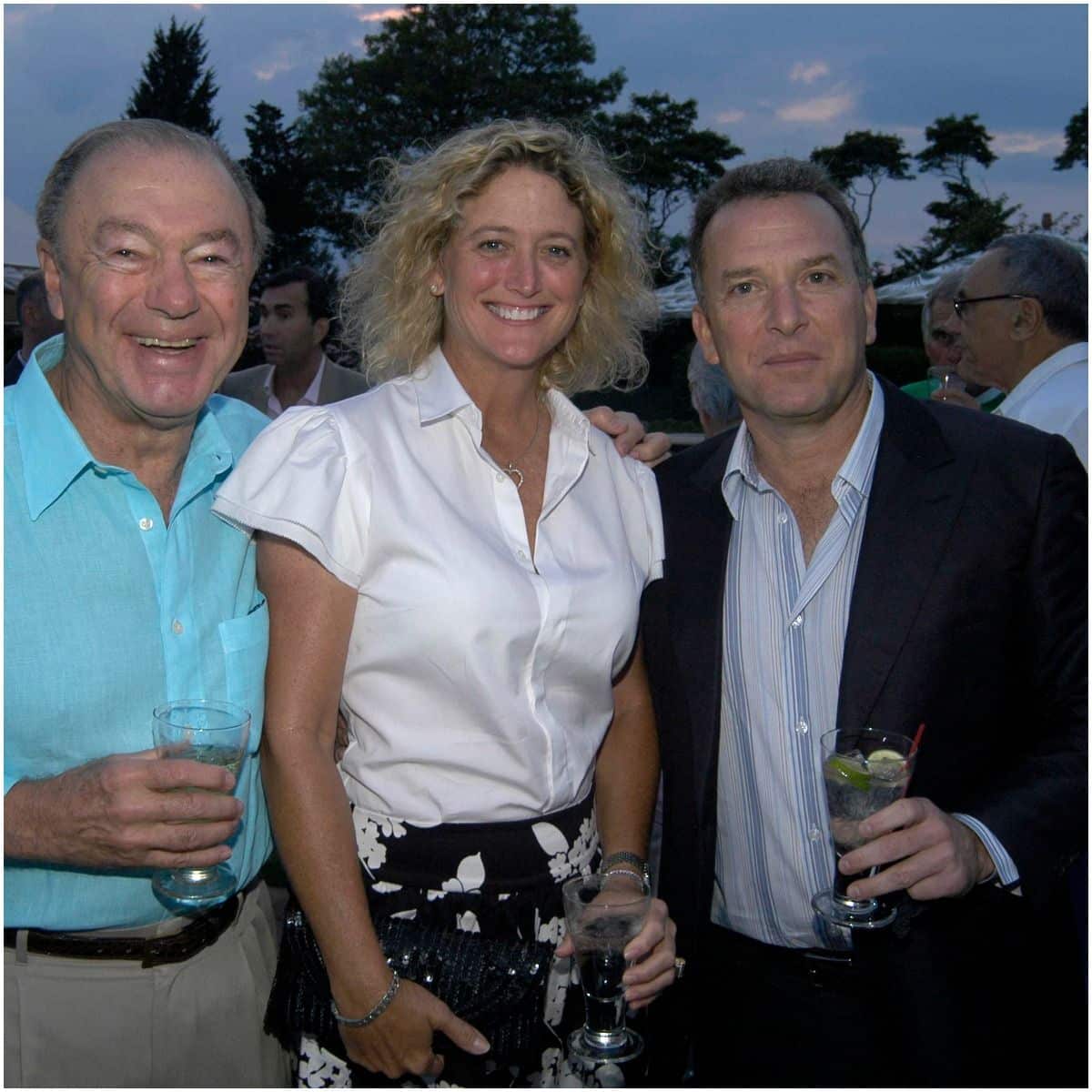 The nineties were an era of opportunity for the sharp-eyed Witkoff. He rapidly increased his portfolio to expand across New York and was quick to make strategic partnerships.
"I began buying office buildings in the mid-1990s because New York City was at its low," Steve said for The Real Deal in April 2007. "I sold a big chunk of office properties from 1999 to 2000."
In 1996, his first loan from Credit Suisse First Boston was to be the start of a profitable friendship.
The loan helped him to buy a 27-story tower on Maiden Lane, followed by additional properties such as the landmark News building.
Having co-founded Stellar Management Company, which focused on the acquisition and management of numerous residential buildings in New York City, Steve Witkoff went onto start his own company in 1997, the now-renowned Witkoff Group.
In 1998, Witkoff expanded to his most extensive property yet; The Woolworth Building, which was purchased in partnership with Rubin Schron for an estimated $137.5 million.
He went on to win the Entrepreneur of the Year Award in 1998.
By 2013, Witkoff owned over 30 properties in the United States and had expanded overseas to London.
Real Estate: Infinity and Beyond
The Witkoff Group has since gained an international reputation for excellence within the real estate world.
The group has expanded to the financing, repositioning, and construction of over 70 properties, spanning not just New York but Las Vegas, Los Angeles, Miami, and overseas.
Witkoff takes great pride in the values of his company for always achieving above the standard and having an eye for original ideas.
READS MORE: Who is Brian Barczyk's wife?
Personal life
In 1987, Steve Witkoff married Lauren Rappoport, and they had three sons.
Their eldest son tragically died in 2011.
Their family home is on the Upper East Side in Manhattan.
Lauren Witkoff is Executive Vice President of Sales and Marketing at the Witkoff Group.
Their son, Alex Witkoff, is Executive Vice President of Development, whilst their other son, Zach Witkoff, is Vice President of Development.
In June 2021, both Lauren and her son Zach bought units at the Ritz-Carlton Residences on Miami Beach, worth over $10 million combined.
Real Estate Mogul and Mentor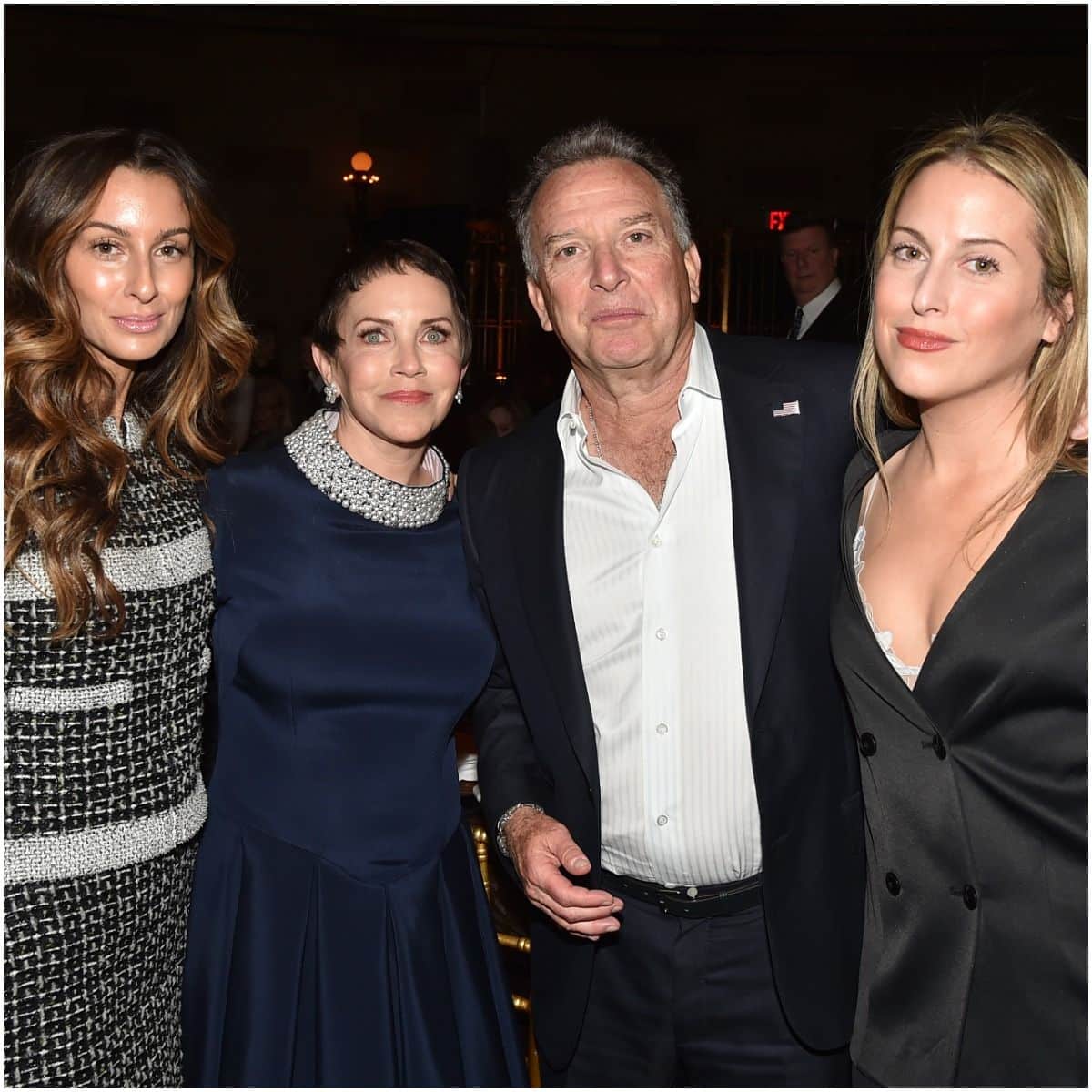 In interviews, Witkoff claims it is not enough to just be successful. He believes in understanding the impact on others, to show gratitude, to let go of the ego, and to be grateful.
Due to his philanthropic nature, Steve Witkoff has served as a member of many real estate committees, including as a trustee for the Real Estate Board of New York. He currently sits as Chairman of the University of Miami Business School Real Estate Advisory Board.
He is an active member of the real estate community and is a much sought-after public speaker.
Often he draws on his skills and experience to offer advice to those interested in real estate.
READ MORE: Geoff Keighley Net Worth
Steve Witkoff – Net Worth
According to the Wall Street Journal, by 1998, Witkoff was in control of a portfolio of 30 office buildings with an estimated worth of $2.5 billion.
Twenty years later, Steve Witkoff's company has a portfolio of over 70 properties.
Like any successful businessman, Steve Witkoff has numerous streams of income.
The Witkoff Group offers bespoke real estate services for elite properties to highly affluent clients. The company turns over an estimated revenue of $22.5 million per year.
The Witkoff Group also offers services in construction, refurbishment and renovation, and rental of residential, commercial, and industrial real estate. The group also manages Paisley Real Estate LLC.
They have interests in cleaning, construction, leasing, and property management.
The Witkoff Group owns real estate and operates within markets such as New York, Chicago, New Jersey, Philadelphia, Hawaii, and Dallas.
Witkoff has a diverse portfolio of over 70 properties, from luxury hotels to Manhattan apartment blocks.
Some of Witkoff's most successful properties purchases are New York's landmark Woolworth Building ($137.5m), the Marriott Marquis Site at Miami Worldcenter ($94m), and the Las Vegas hotel ($600m), currently undergoing a $1.4 billion renovation.
Of his portfolio, some of Witkoff's most notable commercial work includes – the Times Square EDITION hotel, The West Hollywood EDITION Hotel & Residences, and Park Lane Hotel overlooking Central Park.
"Understand that success doesn't happen immediately," Witkoff told Inc. He added: "It takes a willingness to work really, really hard."
Therefore, American real estate investor Steve Witkoff has an estimated net worth of $150 million.
READ THIS NEXT: Who is CouRageJD?