Dr Disrespect (real name – Guy Beahm), self-proclaimed "Face of Twitch," is an American gamer who is known to his fans for his signature look, which includes a mustache, mullet, and sunglasses.
He has said about himself:
"I created a character who plays multiplayer video games, and he's considered the most dominating gaming specimen."
Beahm has been described by ESPN as "a WWE character in the competitive gaming world."
Biography
He was born on March 10, 1982. In 2005, Guy graduated from California State Polytechnic University-Pomona, where he played Division II NCAA basketball.
On March 16, 2011, he was appointed as the community manager of Sledgehammer Games (an American video game developer, formed in 2009 by Michael Condrey and Glen Schofield).
Beahm was promoted to level designer and helped create many of the multiplayer maps for Call of Duty: Advanced Warfare (a first-person shooter video game published by Activision). As a multiplayer map designer, Guy worked on maps, like:
Solar;
Quarantine;
Slideshow;
Ascend;
Instinct;
Recovery;
Horizon.
Twitch
His Twitch channel started on March 21, 2016, where he is known for streaming H1Z1 (a free-to-play battle royale game developed by NantG and published by Daybreak Game Company).
In addition, he streamed shooters like – PlayerUnknown's Battleground and Fortnite on Twitch.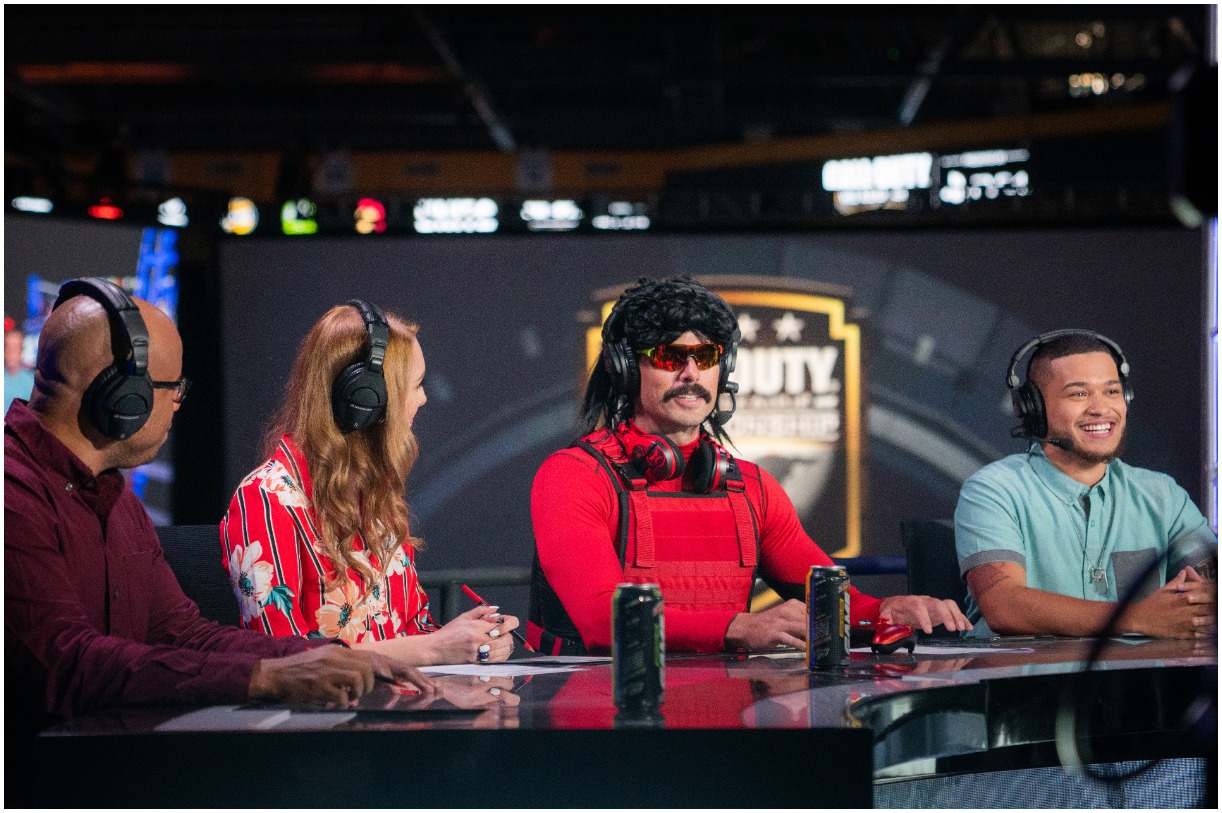 In 2017, he won the "Trending Gamer of the Year." In the same year, he was voted "Twitch Streamer of the Year."
At the end of the TwitchCon 2017 in Long Beach, California, Guy was asked what was next for him during that day. He replied:
"I'm getting in the Lamborghini Diablo VT parked outside of the convention, right, and when I get in it, do you think I'm going to the hotel? Wrong."
Beahm later added:
"I'm going to the nearest steak house where I'm going to order a $110 steak, I'm going to get full protein'd up, because guess what, the night has just begun."
On January 10, 2019, Creative Artists Agency signed Guy as a client.
On February 18, 2019, Gordon Hayward (an American professional basketball player for the Boston Celtics of the NBA) joined Beahm on his Twitch stream.
In March 2020, he inked an exclusive deal with Twitch.
On June 26, 2020, Dr Disrespect was permanently banned from Twitch.
YouTube
Guy began posting content on YouTube on January 5, 2010. He initially started uploading highlights of his Call of Duty Black Ops games. After, he started uploading videos with Modern Warfare 3.
He went inactive from YouTube in late 2011 (one of the developers of Call of Duty hired him as the community manager in that year) and did not release any content for almost 5 years.
On August 6, 2020, Dr Disrespect started to stream on YouTube. His live stream broke upwards of 510k consecutive viewers.
Height
Dr Disrespect is 6 ft 8 in (2.03 m) tall.
READ MORE: Is WoodysGamertag married?
Wife
Dr Disrespect is married to 'Mrs Assassin.'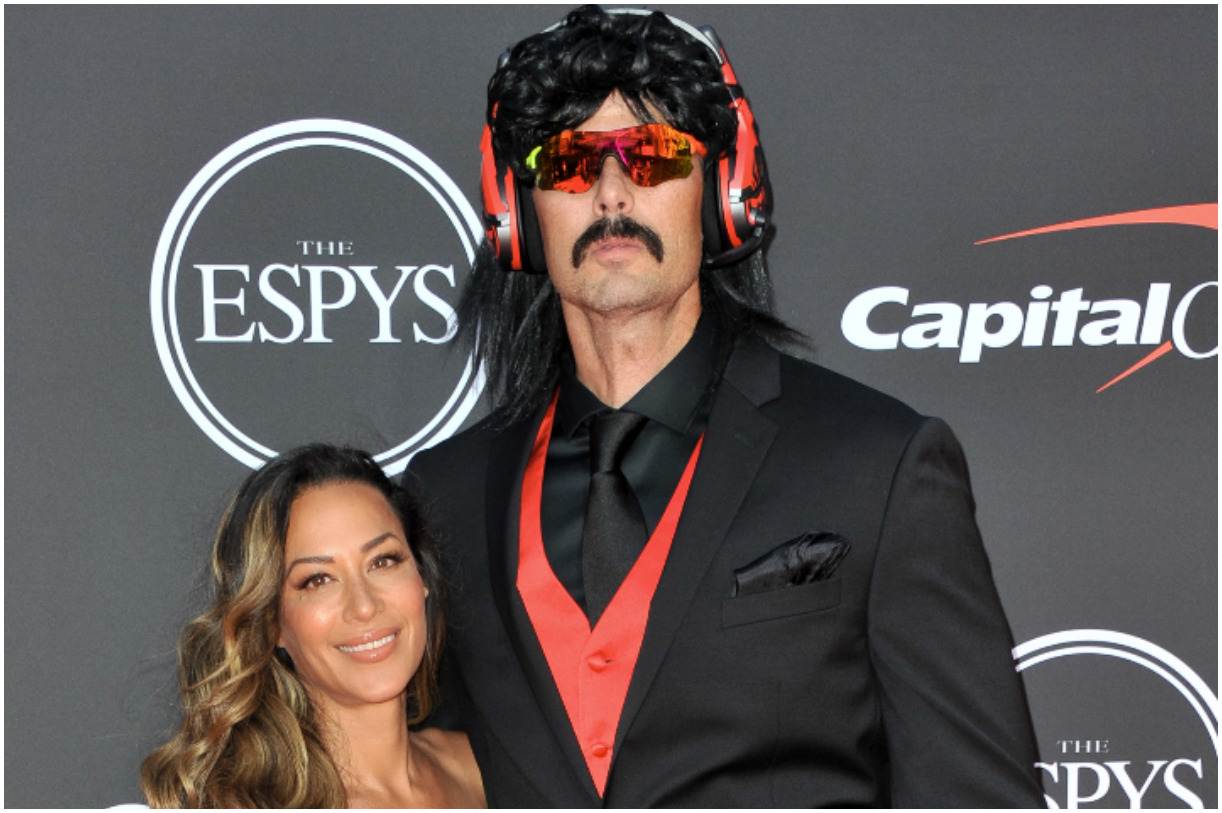 In December 2017, after having admitted to being unfaithful to his wife, Beahm took a two months break from streaming to tend to his relationship with her.
He declared: "I have a beautiful family, and a wife, and kid. And I want to be transparent that I've been unfaithful."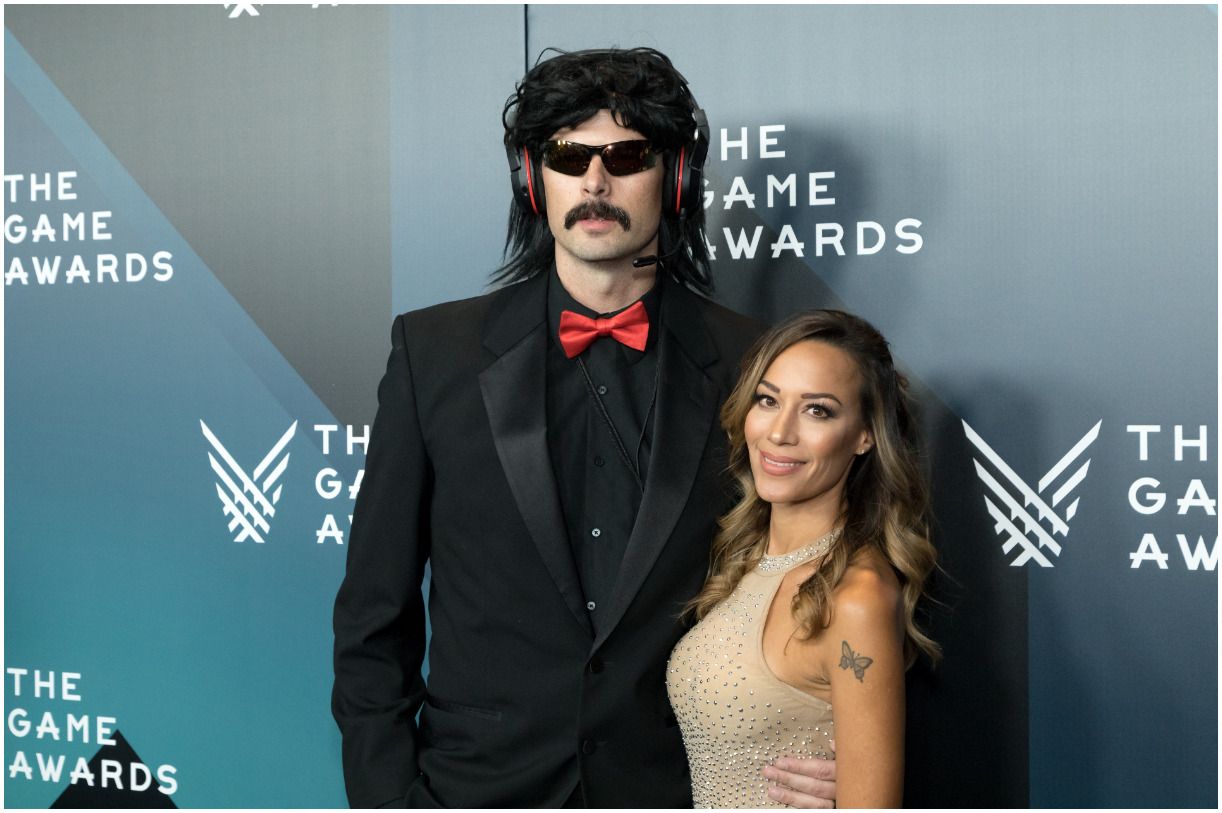 Guy also said: "This is not who I am, this is not what I represent. That's it."
Children
The couple has a daughter – Alana.
READ MORE: Swifty Net Worth
Trivia
Guy was a former member of OpTic, and was a 2x champion in the 1993 and 1994 gaming championship of NBA2K within the "Online Gaming Community." This is the reason why "2xchampion" is his Fortnite user name.
He sports a mustache he has named "Slick Daddy" aka "The Poisonous Ethiopian Caterpillar."
His motto is "Violence. Speed. Momentum."
One of his most notable catchphrases is "I'm on top of the mountain, and I'm only halfway up!"
His popularity has led to sponsorship deals with Gillette, Razer, ASUS, and G Fuel.
When playing as the DrDisrespect character, he wears sunglasses (Google prototype scopes), a black mullet wig, a red or black tactical vest, and a red or black long-sleeved athletic moisture-wicking shirt.
READ MORE: Biography of Ricky Gutierrez
Dr Disrespect – Net Worth
Beahm earned most of his wealth by streaming on Twitch. There, he had over 25,000 subscribers, which used to bring around $87,000 every month.
Moreover, Beahm receives endorsements from companies like G Fuel Energy Drink, Gillette, Razer, ASUS, and Turtle Beach. Lastly, Guy sells merchandise under the name "Slick Daddy Club" with items, like – bags, clocks, t-shirts, phone cases, and wall art.
Currently, Guy is streaming on YouTube, where he has over 268 million views (about $750k in revenue, before state taxes). He also has his own personal website, the Champions Club.
His memoir, "Violence. Speed. Momentum" was released on March 30, 2021.
At the end of 2021, Beahm launched a game studio called Midnight Society.
Therefore, American video-game streamer Dr Disrespect has an estimated net worth of $7 million.
READ THIS NEXT: Asian Andy Net Worth
References

https://www.express.co.uk/Shroud-vs-Dr-Disrespect-fans-vote-Twitch-streamers
https://www.thegamer.com/dr-disrespect-timthetatman-computer