What is Braunwyn Windham-Burke's net worth?
Introduction
The premise behind The Real Housewives of Orange County is simple: following the lives of women living in the area.
The objective is to broadcast their struggles and achievements, making routine into show business.
Reality shows are fun to watch but hard to do.
Most people would not look for to having their day-to-day life filmed and broadcasted nationwide.
Braunwyn Windham-Burke was one of the women who accepted the challenge.
When she entered the show on its 14th season, she became a fan favorite. If you want to know more details about the life of the women who went from regular housewife to celebrity, be sure to read on.
The Origin Story
It was in California that Braunwyn Windham-Burke was born.
Her mother's name is Deborah Windham. You might get the wrong impression by seeing her luxurious lifestyle on the reality show, for her life wasn't easy.
Her father's name has not been made public, yet sources indicate that he died from alcoholism when she was young.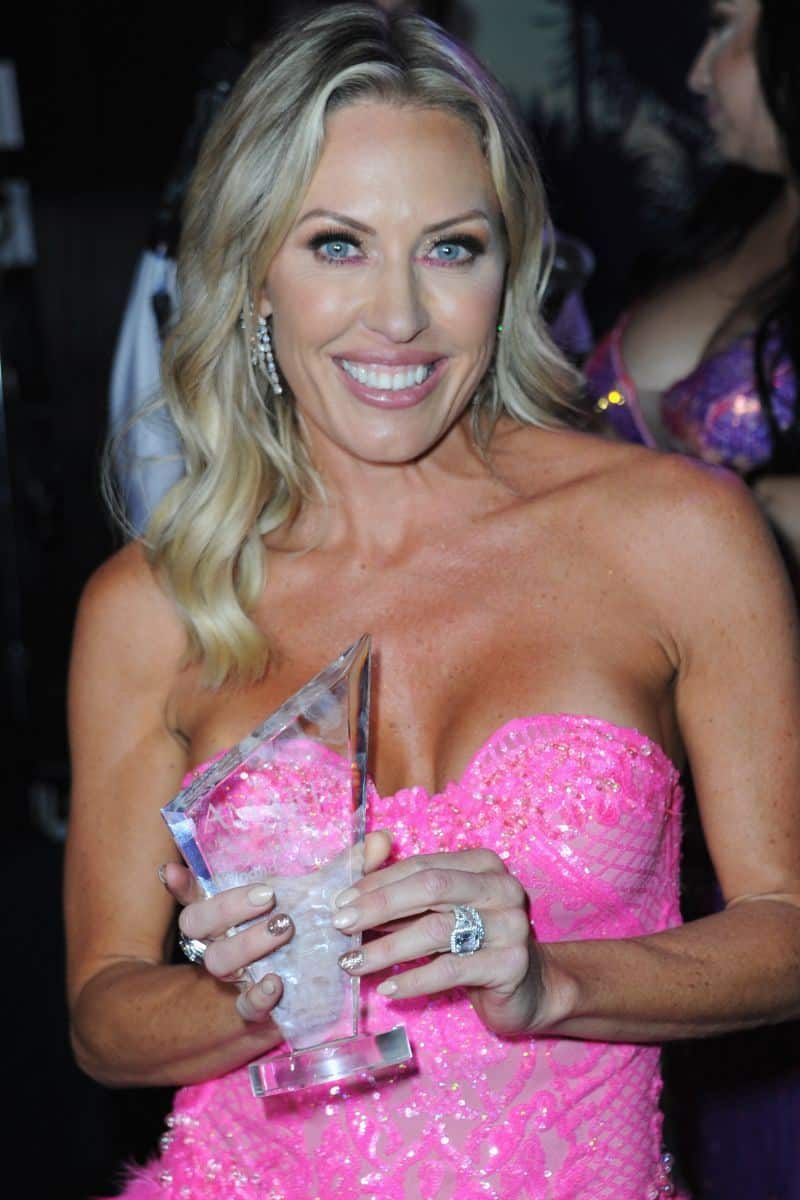 She also struggled to surpass her drinking problem. The subject was made public during her debut in The Real Housewives of Orange County.
Her father's early death meant that she was raised in a single-parent house. Eventually, Deborah Windham married again with a man named Brian Herman.
Despite the family problems, Braunwyn finished high school and eventually got a bachelors' degree at Howard University.
What happened to Braunwyn's father caused lasting emotional effects on her. Given the biological factors in alcoholism, her struggles today may be related to her genetic heritage.
During an interview, Braunwyn remembered the feeling of making her problem known to the public.
She quit drinking on January 30th of 2020, which coincided with the filming of the show.
Because of the anxiety of making the situation public, she reached out to Sandy Yawn, who managed to be sober for over 30 years.
The drinking problem caused part of the drama in the reality show. She said that the scene where she threw a glass was her emotional rock bottom.
The quarrel involved another cast member called Gina. Apparently, during a discussion, Gina told her to go to the bar, which sent Braunwyn over the edge since she had just started trying to give up drinking. Eventually, she forgave Gina for the comment.
While being interviewed, she spoke about the emotional difficulty of getting sober:
"Drinking was the way that I dealt with things."
The Real Housewives of Orange County's producer, Andy Cohen, decided to fire Braunwyn from the show.
According to him, the decision took everyone's well-being into account. He claimed that having to face these problems under the public spotlight was not healthy.
Braunwyn expressed her disappointment of no longer being on the show. She was looking to show the good effects sobriety had on her.
Also, she claimed it was time for a gay housewife. After leaving the show, she turned her attention to education and blogging.
Career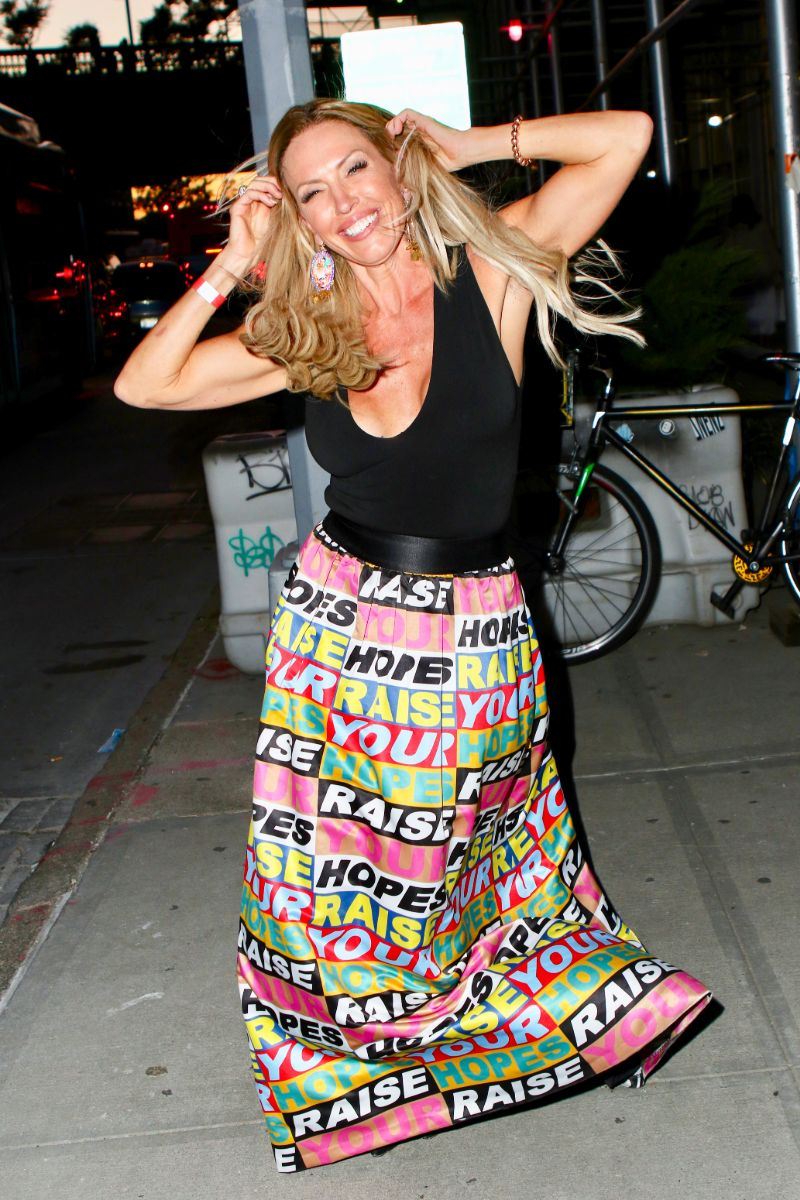 Braunwyn was a stay-at-home mom for most of her life.
So starting on the show was her first known professional activity.
Her debut on the show was on August 06, 2019.
She remained on it until being fired in 2021.
She also keeps a lifestyle blog and has done modeling after leaving the show.
READ MORE: Ted Wheeler Net Worth
Husband
Braunwyn met Sean Burke during college.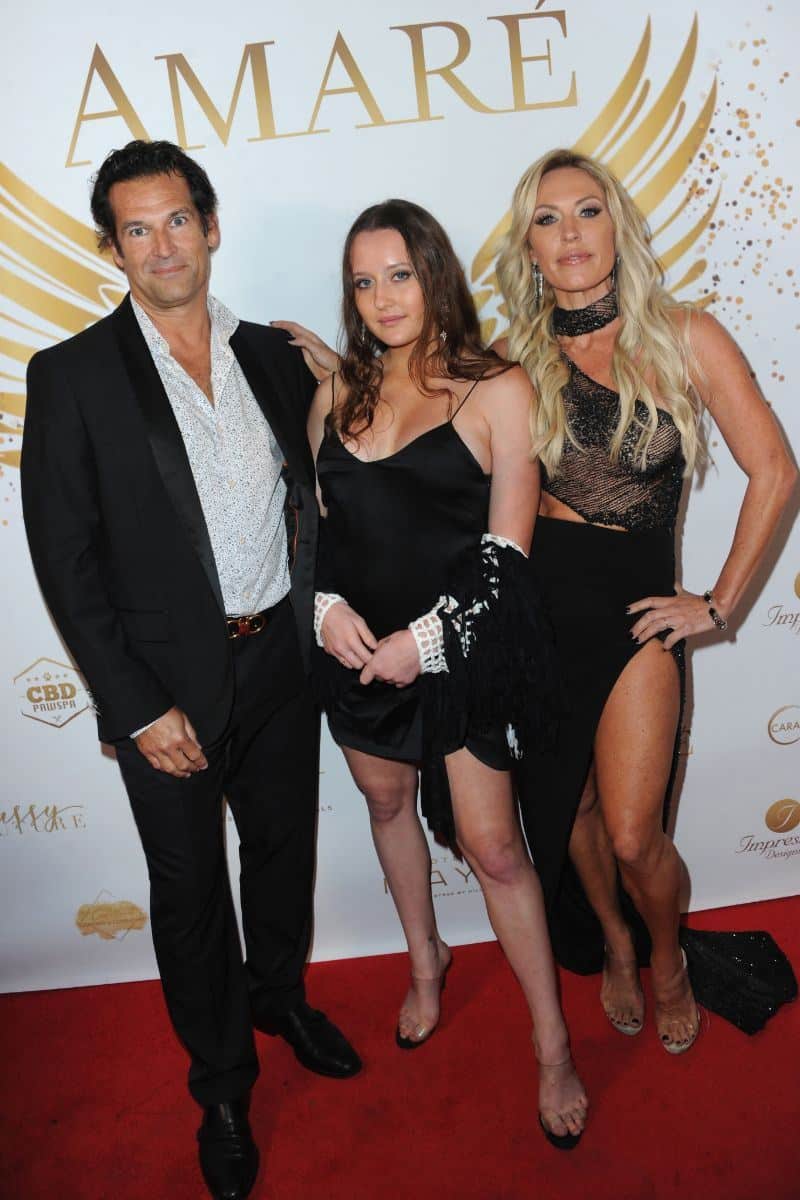 After dating for a while, they decided to get married in 2000.
Since then, the couple has had seven children: Bella, Rowan, Jacob, twins Curran and Caden, Koa, and Hazel.
Their marriage had a lot of ups and downs.
The couple separated for a while when Braunwyin admitted to cheating on Sean.
Another problematic aspect of the relation between the two was the process of Braunwyin coming to terms with her sexuality.
After coming out as a lesbian in December 2020 and making her new girlfriend, Kris, known to the public, she commented on the differences with a heterosexual relationship:
"When I walk down the beach with [girlfriend] Kris, holding her hand, it's still very different than holding Sean's hand."
Braunwyn and Sean, however, got back together. They renewed their vows in 2020, and Sean had come back to live at the family house.
They attend support groups to better deal with her drinking problems, and he is very supportive of her. Despite the conflicts, they were able to manage their relationship healthily.
In December 2021, she was photographed with her girlfriend Victoria Brito at LAX.
Braunwyn Windham-Burke – Net Worth
One of Braunwyn's known sources of income is the reality show in which she was featured. Each star has a different salary that depends on how long they participated in the show.
She and her husband also recently acquired a $6 million Orange County mansion. The house has five rooms and six bathrooms.
Therefore, Braunwyn Windham-Burke has an estimated net worth of $10 million.
However, at least half of her net worth is attributable to her combined assets with Sean Burke.
READ THIS NEXT: Who is Arielle Charnas?