What is Eboni K. Williams' net worth? Is Eboni K. Williams married?
Introduction
Eboni Kiuhnna Williams is an American political commentator, radio personality, author, and attorney, who has contributed to Hannity and The O'Reilly Factor.
Williams is best known as one of the co-hosts of Fox News Channel's Fox News Specialists.
In addition, Williams has co-hosted a talk show on New York's WABC Radio.
In 2019, she became the host of State of the Culture, an American late-night talk show.
Biography
Eboni was born on September 9, 1983, in Charlotte, North Carolina, USA.
At age 16, she was enrolled at The University of North Carolina at Chapel Hill. Later, Williams graduated with a B.A. in Communications and African-American Studies.
After, Ebony received a law degree from Loyola University New Orleans College of Law.
In 2008, she started to provide legal counsel in civil litigation and family law. She was a public defender and has represented clients in criminal matters, including:
federal offenses;
murders;
sex crimes;
high volume drug cases;
rapes.
In 2014, she started to work at CBS. After one year, she joined Fox News.
Fox News Specialists
On May 1, 2017, she had become a co-host for the Fox News Specialists afternoon show co-hosts Katherine Timpf and Eric Bolling.
The show was created to replace "The Five," a panel talk show on Fox News Channel that featured a panel that discusses pop culture, political issues, and recent stories.
In August 2017, Fox News suspended Eric Bolling due to allegations of sexual misconduct.
Upon Eric's departure from the Fox News Specialists, the network canceled the TV show on September 7, 2017.
A Fox News spokesperson said in a statement:
"Fox News Channel is canceling the 'Specialists,' and Eric Bolling and Fox have agreed to part ways amicably."
The spokesperson also said:
"We thank Eric for his 10 years of service to our loyal viewers and wish him the best of luck."
In 2018, Williams left Fox News. A Fox News spokesperson confirmed that the network and Ebony amicably parted ways.
During an interview, she said about her time with Fox News:
"It was … challenging. But I knew that, and I didn't go there to be comfortable."
Ebony went on to say: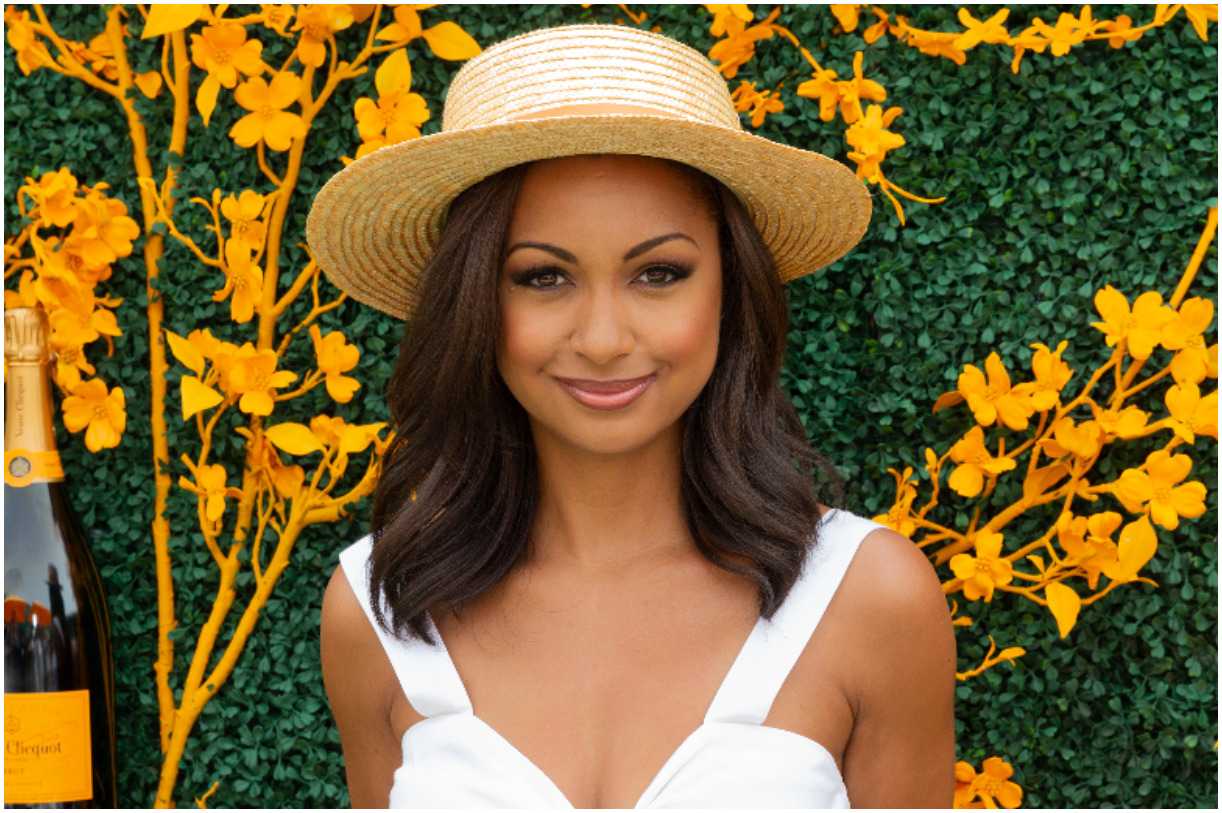 "Let me be clear, I did not walk into Fox News to be comfortable. I walked in there to disrupt."
In 2019, she became a host in Revolt TV's State of the Culture.
The music television network announced that Williams will be joining Jinx, Remy Ma, and Joe Budden on the popular program.
Ebony's rep said:
"Eboni made a decision to leave Fox News at the end of 2018. She's excited to be pursuing new opportunities."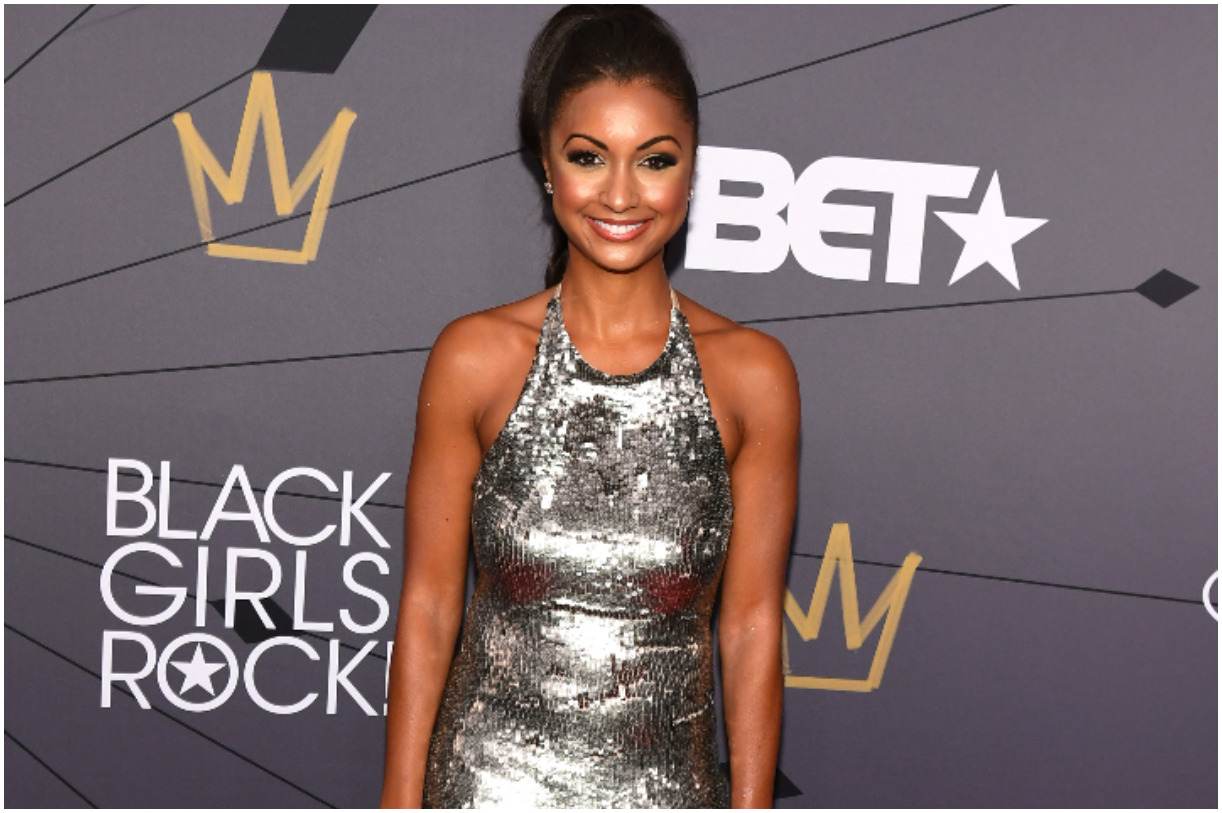 In October 2020, Williams joined the cast of The Real Housewives of NYC.
Death Threats
In 2017, Williams received death threats after she criticized US President Donald Trump while on-air on "The Fox News Specialists" for initially failing to specifically condemn the hate groups involved in the Charlottesville rally.
Soon, her website was inundated with numerous hateful e-mails.
In her segment, Ebony declared:
"Mr. President your initial remarks were cowardly."
Williams went on to say:
"In a moment where you could have been crystal clear where you stand on the issue of inclusion, standing up against white supremacy and domestic terrorism, you very intentionally chose to be ambiguous and to equivocate."
Book
On November 8, 2016, she released her first book, titled – "Pretty Powerful: Appearance, Substance, and Success."
In each chapter, Ebony explores how many others have learned to balance their prettiness with substance.
She is also joined by other powerful women like Desiree Rogers, Marcia Clark, and Meghan McCain.
She said about the book:
"The book is a love letter to women, and I'm unapologetic about that."
READ MORE: Dara Mir Wife
Husband/Boyfriend?
Eboni K. Williams is not married, but, according to reports, she is involved in a long-term relationship with a childhood friend.
In 2017, she wrote on her Twitter account:
"I'm actually 34 years old (in Sept) and I'm in a wonderful relationship."
In 2021, Williams revealed she broke up with a "mystery man" with whom she thought was going to spend the rest of her life. Apparently, she was engaged with Steven Glenn, managing director at New York-based private equity firm Warburg Pincus.
Height
Ebony is 5'1″ (155 cm) tall.
Quotes
"Being pretty is a really global statement, there is no one [defintion of] pretty."
"If you want to be a disruptor – and we've chosen to do that, nobody asked us to do that."
"The single most important quality of any attorney is credibility."
"I've always been an entrepreneur. I take a position that we're all entrepreneurs."
READ MORE: Freddy Dodge Net Worth
Trivia
She is a registered independent and voted for Barack Obama. She once said about Obama (regarding the Charlottesville rally):
"While I think President Obama was uniquely positioned as a black man and the leader of the free world."
Williams continued:
"In that moment to speak to those black males in Chicago in a way I would have better appreciated, it's a similar thing with President Trump right now."
Ebony appears regularly on New York City's talk radio station 77 WABC.
READ MORE: Marty Caffrey & Danielle Staub
In 2018, ESSENCE recognized Williams as a Woke 100 woman.
She helped New Orleans council members in the aftermath of Hurricane Katrina.
Eboni K. Williams – Net Worth & Salary
Williams earned most of her wealth from working as an attorney as well as being the co-host of several shows. Ebony's salary was not revealed to the public, but she probably made around $100,000 per month as a TV host.
Therefore, American political commentator Eboni K. Williams has an estimated net worth of $2.5 million.
READ THIS NEXT: Who is Emir Bahadir?
References

https://www.revolt.tv/eboni-k-williams-on-the-breakfast-
https://www.blackenterprise.com/eboni-k-williams-shares-career
https://www.thewrap.com/fox-news-host-eboni-williams-leaves