What is Kat Timpf's net worth? Who is Kat Timpf's husband?
Introduction
Kat Timpf is an American reporter, commentator, and comedian, who has worked as a host and panelist on Fox News Channel's The Greg Gutfeld Show.
Biography
The renowned journalist was born on 29th October 1988 in Detroit, Michigan.
Katherine was one of three children raised by her parents, Ann Marie and Daniel Timpf.
Katherine has two siblings, Elliot and Julia.
In 2010, Timpf received her Bachelor of Arts degree in English from Hillsdale College after graduating Magna Cm Laude from the university.
Not long after that, she became a member of CampusReform.org, a website that investigates and reports on instances of inappropriate behavior on college campuses.
Timpf is among the journalists who enjoy very successful careers even in their early ages of practice.
Over the years, she has been shining in the industry; she has made major appearances on big radio and television programs.
Some renowned programs that have featured Kate Timpf include Fox & Friends, Red eye, Your Work with Neil Cavuto, Stossel, America Live with Megyn Kelly, and The Nightly Show with Larry Wilmore.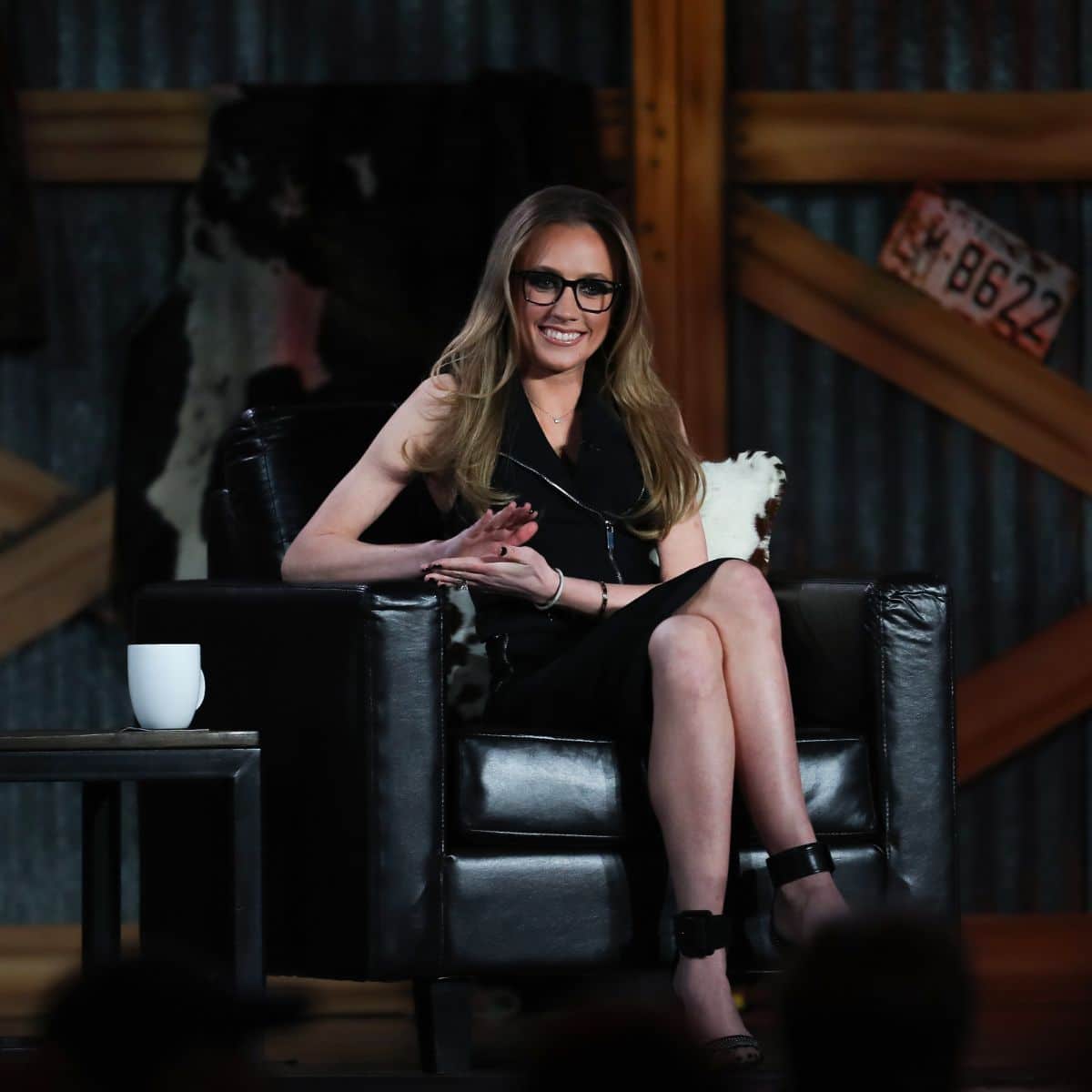 In Arlington, Virginia, Timpf worked for CampusReform.org.
Kate has also worked as a comedian on a morning drive radio show on Baltimore's 98 Rock, and contributed to the website "Barstool Sports," which was founded by David Portnoy.
Fox News Specialists
In May 2017, she was brought on as co-host of Fox News Specialists, alongside Eboni Williams and Eric Bolling.
Suzanne Scott, executive vice president of programming, said that the three "will provide our audience with an hour of informative and entertaining analysis on daily stories."
A few months later, the show was canceled after there were allegations of Boiling being involved in sexual misconduct.
Starting in June 2019, Katherine has been the host of her own Fox Nation program called "Sincerely, Kat."
Assault in a Brooklyn bar
Kat was scheduled to give a speech at a campaign event that was being held at the Union Pool in Brooklyn in July 2017.
The event was well planned by Ben Kissel, a Presidential candidate of the Brooklyn Borough in New York.
Immediately before she was about to speak, an unidentified man stepped in and poured a bottle of water over her.
"He was coming there to come after me," Timpf told The Hill. She added: "Which is the most terrifying thing about all of it."
The journalist posted a series of tweets about the event, in which she discussed what had occurred and demanded that those responsible be held accountable.
According to reports, the perpetrator of the assault was never found.
Husband
In May 2021, Katherine married Cameron Friscia.
The two announced their engagement in August 2020. They met on the app Raya.
The ceremony was officiated by former MTV VJ Lisa Kennedy Montgomery.
"I am so excited to continue to grow with him," Kat told People at the time. "I have a husband, lmfao," she tweeted on May 15, 2021.
Cameron Friscia works as a research associate at Coatue Management, a technology-focused investment manager. Friscia graduated from the U.S. Military School.
Quotes
"I've been really disheartened by the stupidity that's out there."
"If you're not prepared to be shocked, don't listen."
READ MORE: Is Tyler, the Creator really Morgan Freeman's son?
Kat Timpf – Net Worth
Timpf is one of the outstanding journalists in the US who has been successful in her career and won the most prestigious honors.
She has a wealth of expertise despite having only worked in the radio and television sectors for a short period. The experience has resulted from working at various networks and stations.
Timpf earned most of her wealth from working for Fox News since 2015, where she has her own show as well as appears on "The Greg Gutfeld Show."
Before working at Fox News, she worked as a stand-up comic. "Stand-up comedy and writing helped me a lot," Timpf said in 2015.
Kat has written for National Review since 2014.
She also aired a podcast once a week under the name The Kat Timpf Show, in which she discusses various topics with a special guest, including her own life and experiences.
Timpf has appeared on Red Eye w/Tom Shillue, Jesse Watters Primetime, Media Buzz, The Simonetta Lein Show, and more.
Therefore, Kat Timpf has an estimated net worth of $3 million.
READ THIS NEXT: Who is Melba Wilson's son?